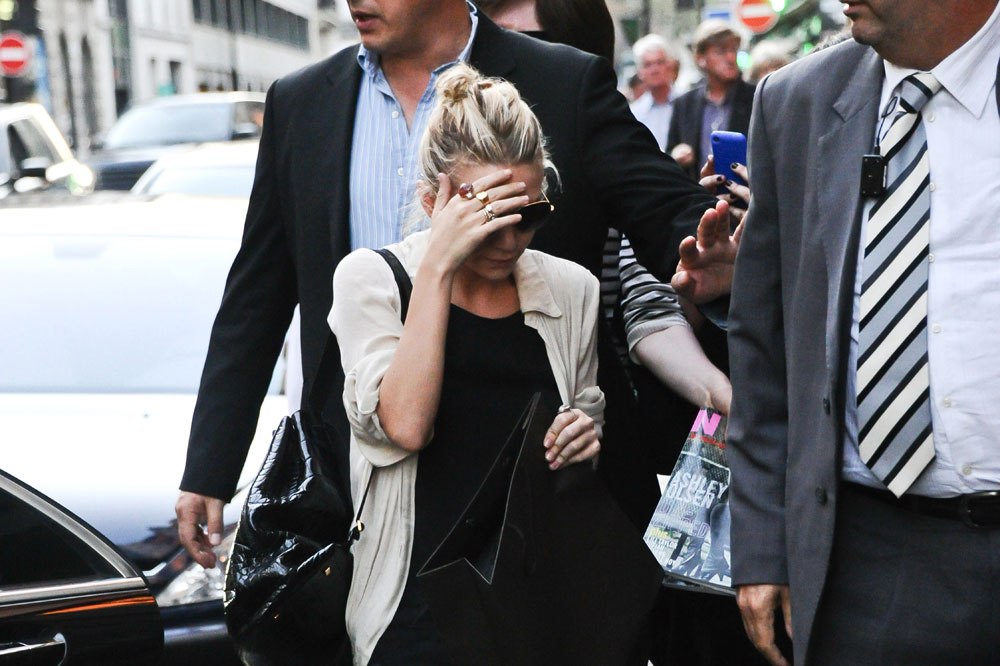 Ashley Olsen carrying the $39k backpack in March
It was back in 2007 that we saw what could have been the ugliest, most expensive bag in history, except of course there are uglier and even more expensive bags. It was this Louis Vuitton monstrosity, the "patchwork bag," and it was so fug that I thought it was a joke at first. It's a real bag produced in limited edition and it cost a whopping $45,352 for this monstrosity that looks like the result of an ogre eating several overpriced bags and puking them up as one congealed solid. You know who carried one? Beyonce. I hope they comped her this bag.
The $45,000 Louis Vuitton patchwork bag: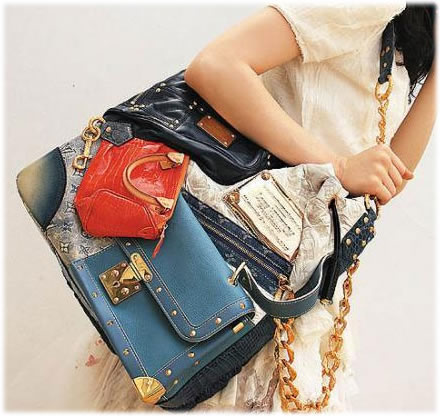 Well the Olsen Twins have a backpack as part of their fashion line that's rather tame-looking in comparison, but almost as expensive as this. It's this crocodile looking thing that Ashley Olsen is carrying in the photo above while she's trying to hide her face. It's like something your mom would carry that's both utilitarian and only moderately stylish. I mean the skin looks fierce, but I would feel awful wearing it. Alligator skin strikes me as not as bad as fur (which the Olsens use liberally in their lines) but worse than leather. (I don't know much about any of that, though, and it's not like PETA is going to enlighten me.)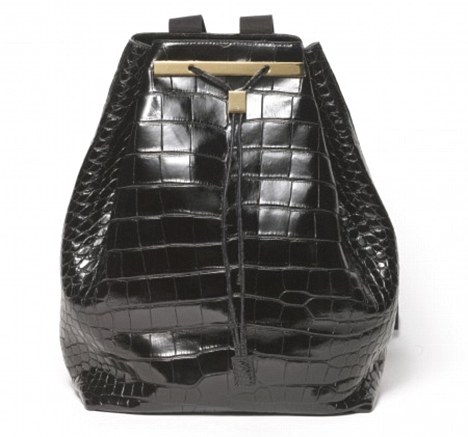 This backpack, with a price tag that costs way more than my car, is sold out at Barney's. Maybe they only had five of them anyway. Here's more:
What recession? A $39,000 backpack designed by the Olsen twins' designer brand The Row is selling out.

Former child actress turned high-end fashion designer Ashley Olsen told Women's Wear Daily that The Row was scrambling to keep up with demand for the luxury car-priced accessory.

"It was the first thing that sold off the shelf," she said.

Barneys New York began carrying the crocodile-skin [sic: it's alligator] bags in July, in an effort to compete with other ludicrously-priced handbags.

Now, it seems the gamble has paid off.

Amanda Brooks, the fashion director for Barneys New York, told Fashionista this summer that the line of super-pricy bags was a surefire attempt appeal to a younger crowd.

"Obviously we don't carry Hermes bags in the store so we were trying to find something that appeals to that customer who is willing to spend a lot of money on a bag that's going to last a long time and has a classic design," she said.

Brooks also touted another benefit to the bag.

"You also might be the only one who has it," she said.

Not if the bag keeps flying off the shelves, you won't.
[From The NY Daily News via ONTD]
Note that Women's Wear Daily calls the backpack "alligator" while The NY Daily News is calling it "crocodile." It's alligator, according to their website. Anyone who wants to carry an insanely overpriced bag designed by the little urchins who used to be child actresses and have the style sense of an elderly nursing home resident off her meds, can rest assured. There are plenty of bags left from their line The Row at Barneys and on their website. Prices start at $3,700. You can nab some sunglasses for a relative bargain at $410. Like this lovely example: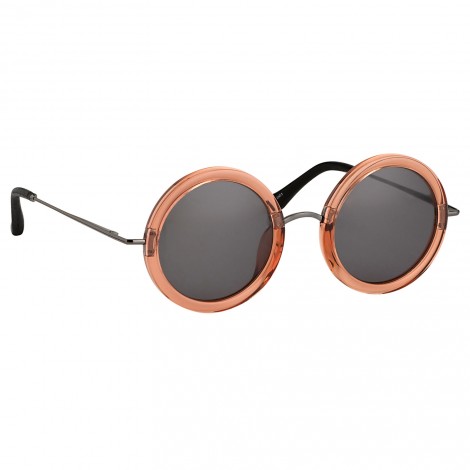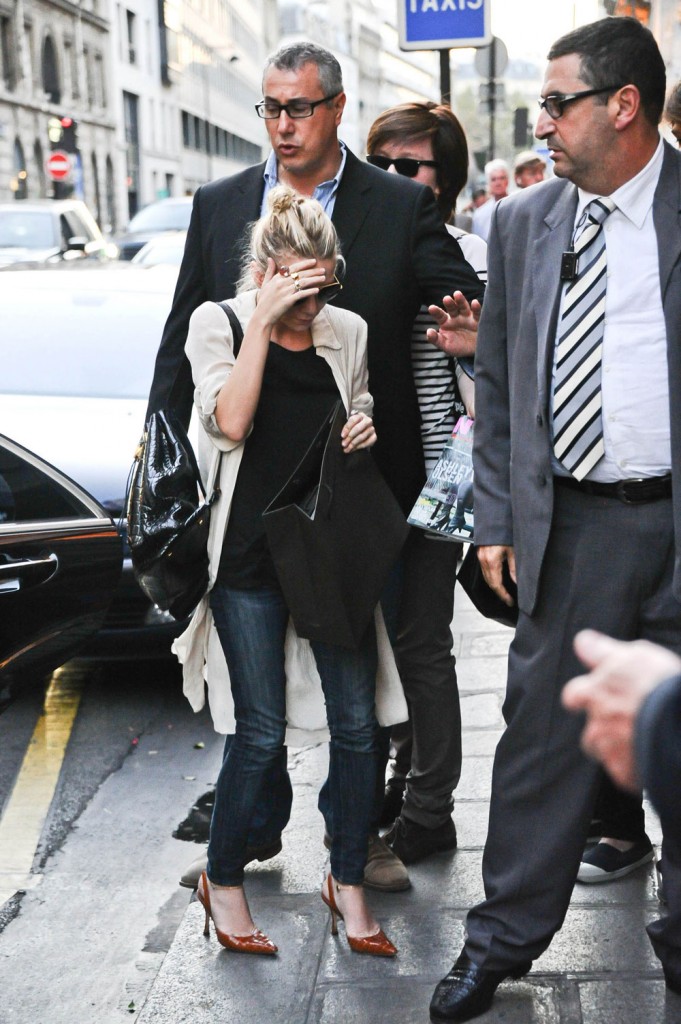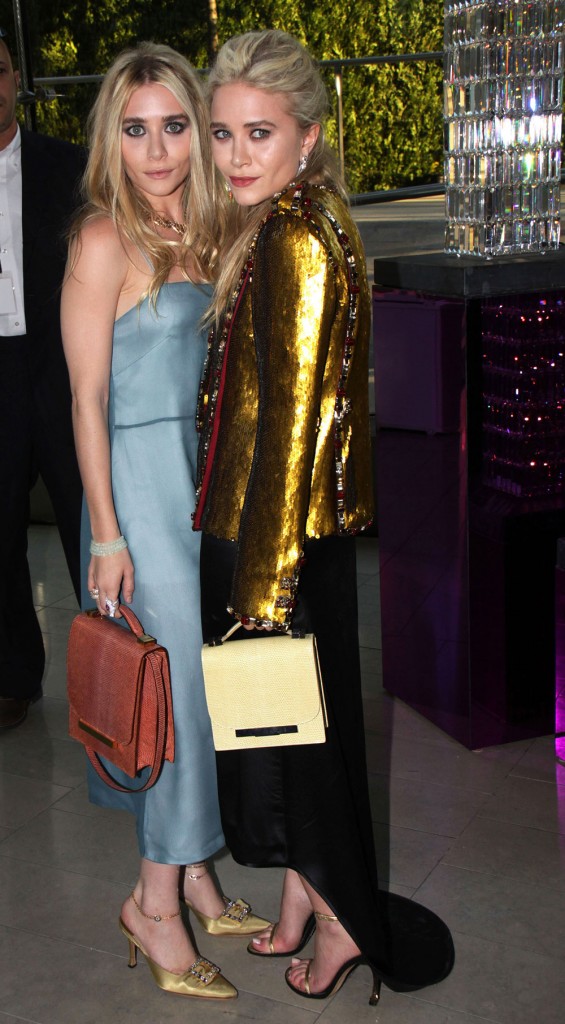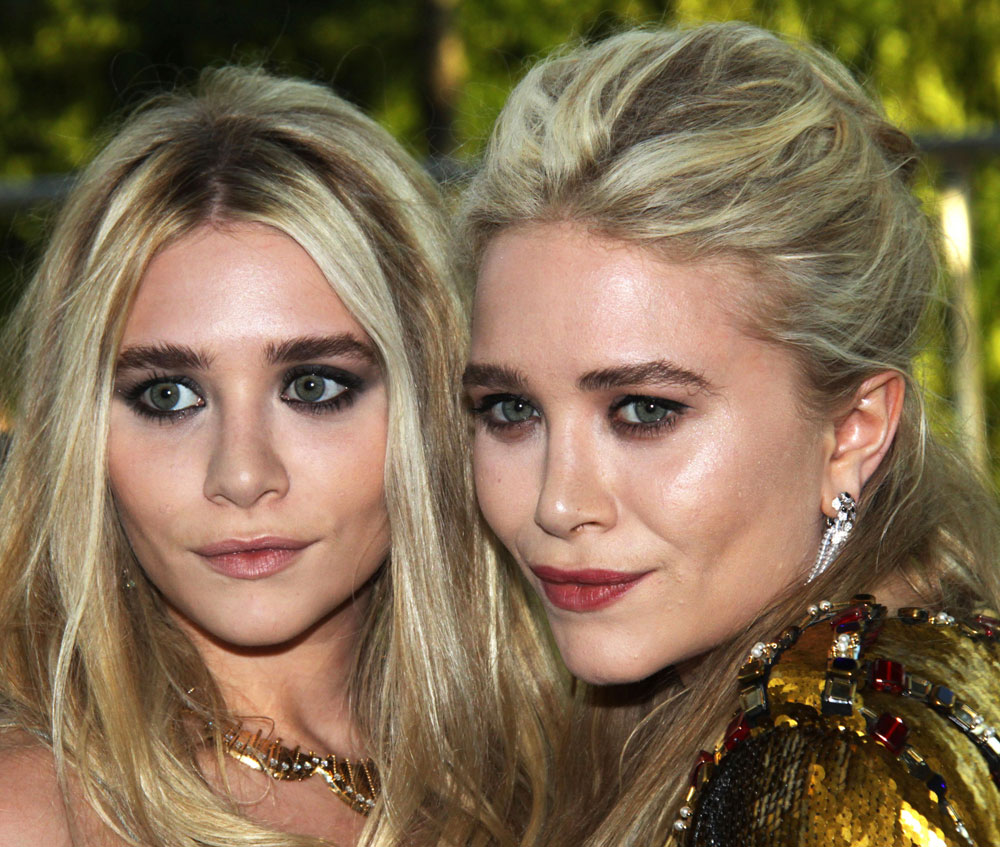 Photo credit: WENN.com