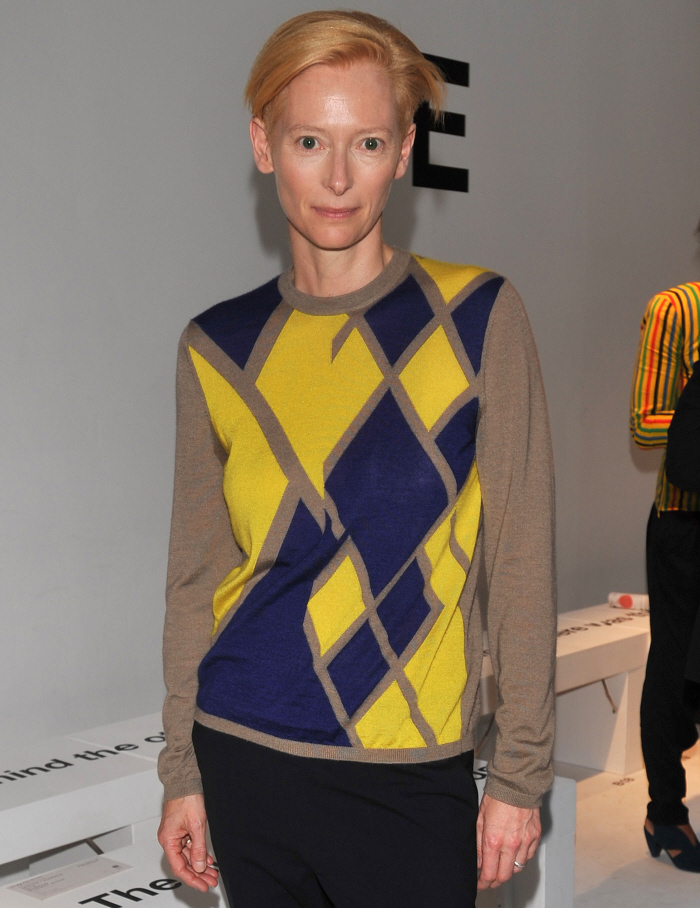 Tilda Swinton's publicity tour for We Need To Talk About Kevin is getting more and more uncomfortable. It's not that I dislike The Swinton – I adore her. She's lovely and brilliant and amazing. She's an alien and she's gathering information on us, and that's fine. But her alien-brain doesn't process information and concepts the same way a normal human brain does. Thus, Tilda grows more and more uncomfortably DIRECT when she's discussing the subject matter of her latest film. The subject matter? Psychopath children, murder, blood, gore and motherhood. Just last week, she confessed that ALL moms fear that their children could end up monsters – which many of you debated. Now Tilda has added another layer to the nature-versus-nurture debate: As a child, she wanted to kill her younger brother. Oh, Tilda.
Was Tilda Swinton a bad seed? The Oscar-winning actress, 50, reveals a deep, very dark childhood secret: She nearly murdered her youngest brother as a child.

The We Need to About Kevin star told the shocking story to England's The Telegraph magazine.

Recalling the brutal 1993 murder of 2-year-old British boy James Bulger, Swinton said: "Years ago, when James Bulger was murdered, every newspaper front page was talking about evil. At that point, having suppressed it for years, I remembered when I was four or five, I tried to kill my own brother."

Explained the British star: "He was newly born and I was disappointed, because he was the third boy. That was enough as far as I was concerned."

But, thankfully, the Michael Clayton actress had a change of heart when visiting her baby brother's nursery.

"I went into his room to kill him, saw some ribbons from a bonnet going into his mouth, and began to pull them out," Swinton recalled. "And I was discovered saving his life. So I had this strange reputation – my brother's savior – and no one knew I wanted to kill him. It took the Bulger case for me to remember that I'd seriously wanted to."

Partners since 2004, Swinton and Scottish painter John Byrne are parents to 13-year-old twins, son Xavier and daughter Honor.

The topic of child evil has been on Swinton's mind as she promotes new flick We Need to Talk About Kevin, in which she plays the mother of a boy who commits mass murder.

"It's everybody's nightmare that, when they're pregnant, they're going to give birth to the devil," she has said. "That when they bring up children, especially a boy, they're going to give birth to this violence."
[From Us Weekly]
Here's my take on it: in the hands of a George Clooney, or a Sandra Bullock, this story would seem like a cute tale of sibling rivalry. When Tilda tells it, it becomes totally creepy, like one of Stephen King's nightmares or something. If you really examine it, Tilda didn't actually TRY to kill her brother, she only thought about it. There's no law against thinking about it, and there are more people who think about it than actually do it. I'll raise my hand and admit that I've been so pissed off at someone before, I've entertained thoughts of murder. I always get stuck at what I would do with the body, though. That, and creating a false alibi for myself. Yeah, I watch too many crime shows.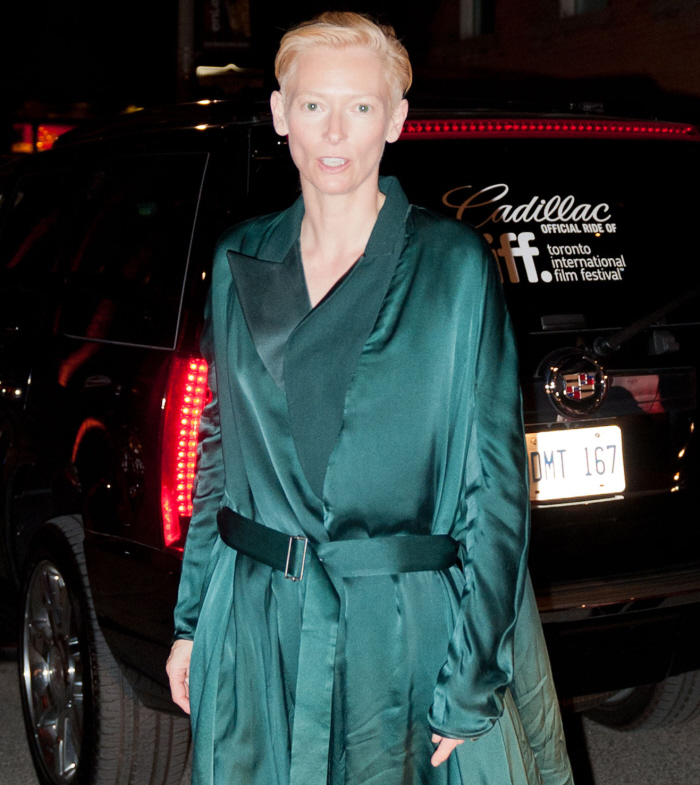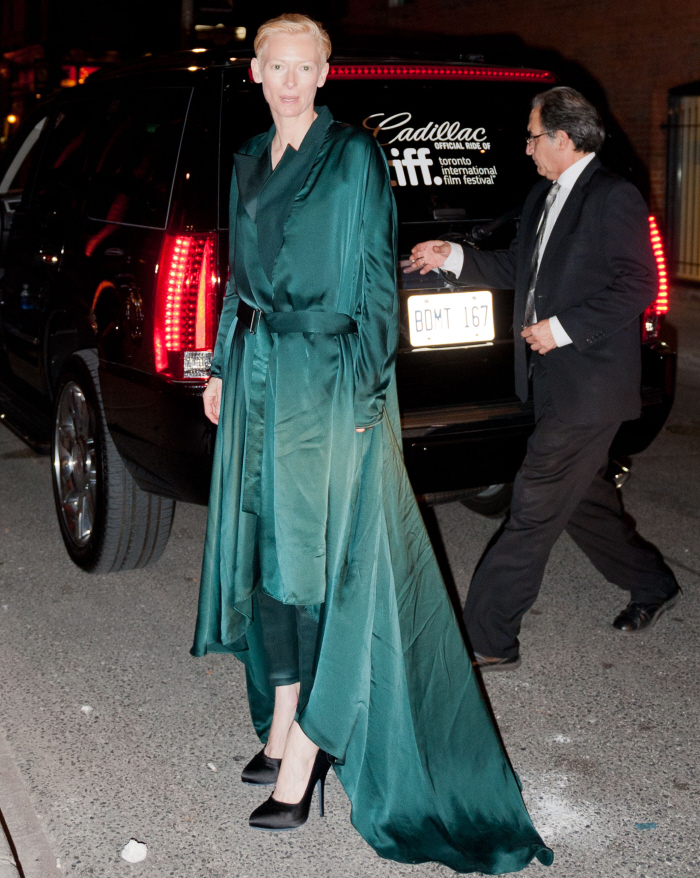 Photos courtesy of WENN.