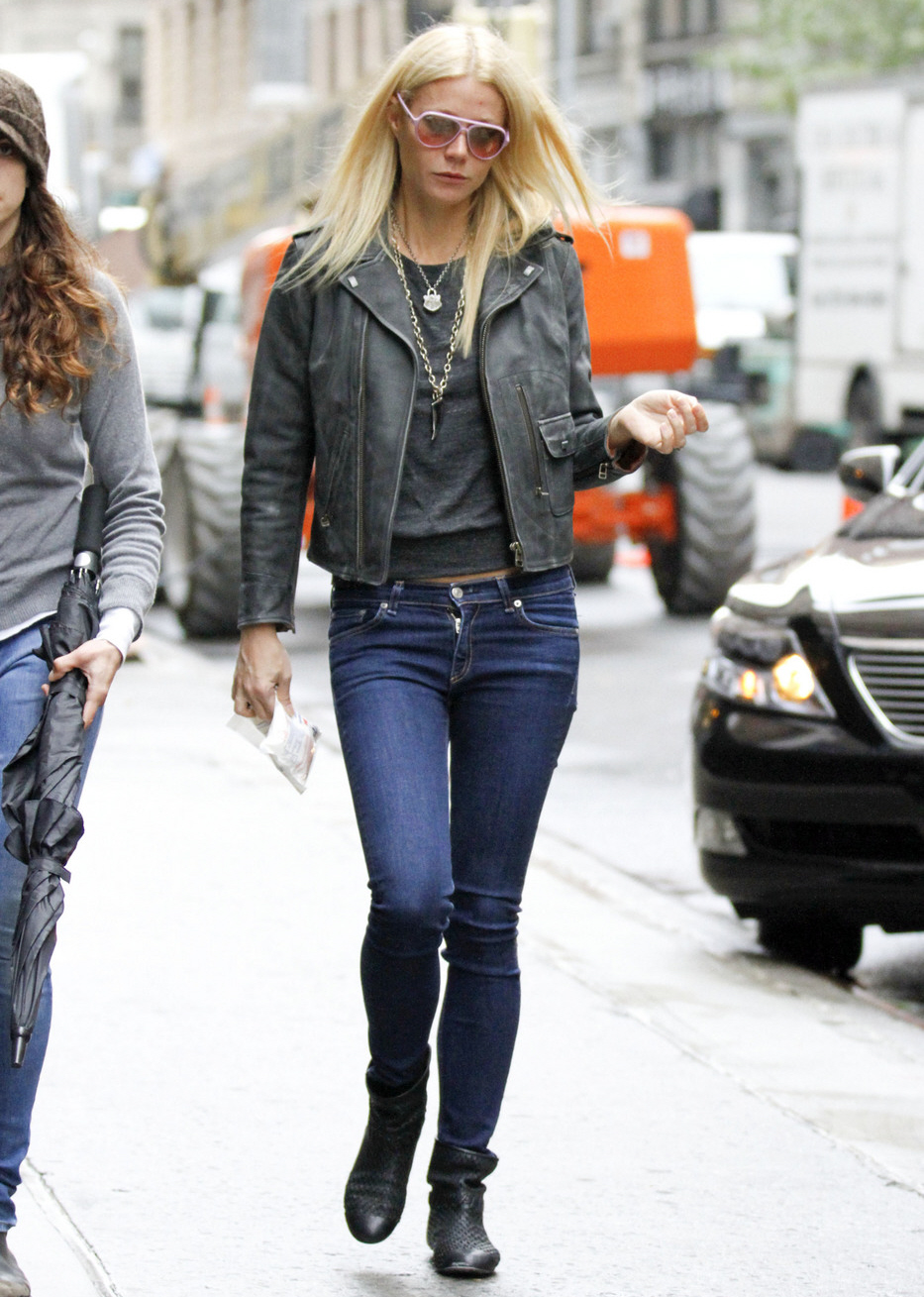 Here are some new photos of Gwyneth Paltrow not being the perfect mother in NYC yesterday. I mean, would a perfect mother ever LEAVE her children? I actually have no idea if Moses and Apple are in NYC with their mom, or if they stayed in London with the completely unnecessary nanny (unnecessary because their mom is so perfect!). Anyway, Goop is still filming Thanks For Sharing in New York, and although these photos are labeled "from the set" I have no idea if Gwyneth is wearing a costume or if these are her real clothes. Either way, doesn't Gwyneth look thin? She takes that as a compliment, but seriously… she looks really thin all of a sudden. I remember her old body had hips, and it wasn't so… Middleton-esque. Maybe it was seeing her in spandex (how peasanty) the other day, but I've been noticing Goop's weight loss. She usually looks fit and toned. But in these skinny jeans, she has a touch of The Bosworth.
Also – today is Goop day! I sort of enjoyed the Goop-letter this week, but that's probably because I stopped reading three paragraphs in. Goop is all about art this week!
I was connected to Maria Brito recently and thought she would be an ideal GOOP editor. I personally have so many questions about collecting contemporary art and this is Maria's business—advising her clients on how to start an inspiring and affordable collection. Below, you will find all of her tips and great hook ups for GOOP readers.

And, as an aside, I interviewed the great contemporary artist Ellsworth Kelly for Interview Magazine out this month, which was a real high point for me. He is an artist who has been inspiring me since I was a kid. It was an honor. There is a little excerpt and a link to the interview below.
Love, gp
[From Goop]
You can read the rest of it here at Goop. There are pictures too, in case you just want to look at pictures. There's one beautiful photo of London that I kind of want. As for the wisdom of Dame Gwyneth deigning to explain art to the peasants… I don't know. I didn't find it as offensive as when she recommended thousands of dollars worth of designer clothes for us to update our wardrobes. Goop gets a pass from me on this one!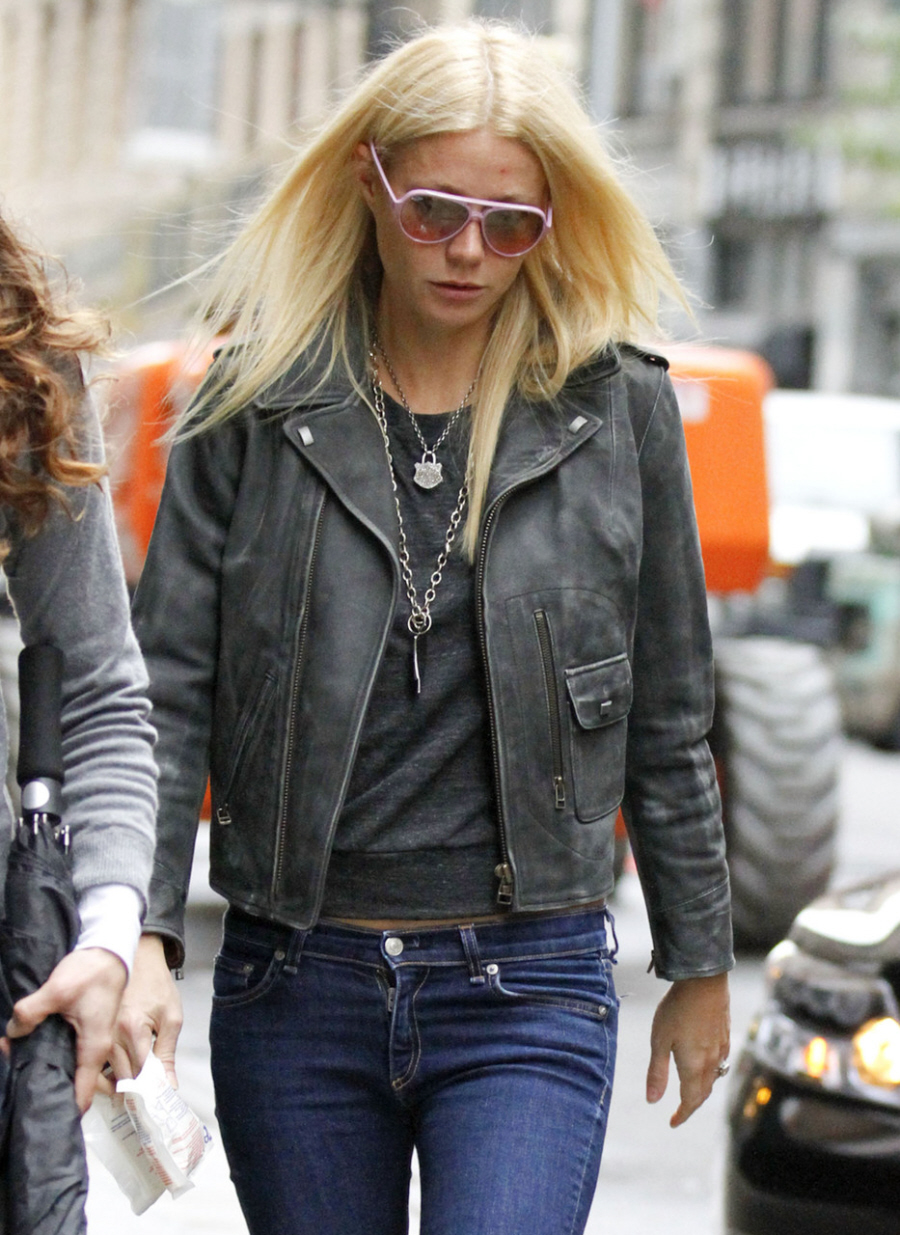 Photos courtesy of Pacific Coast News.