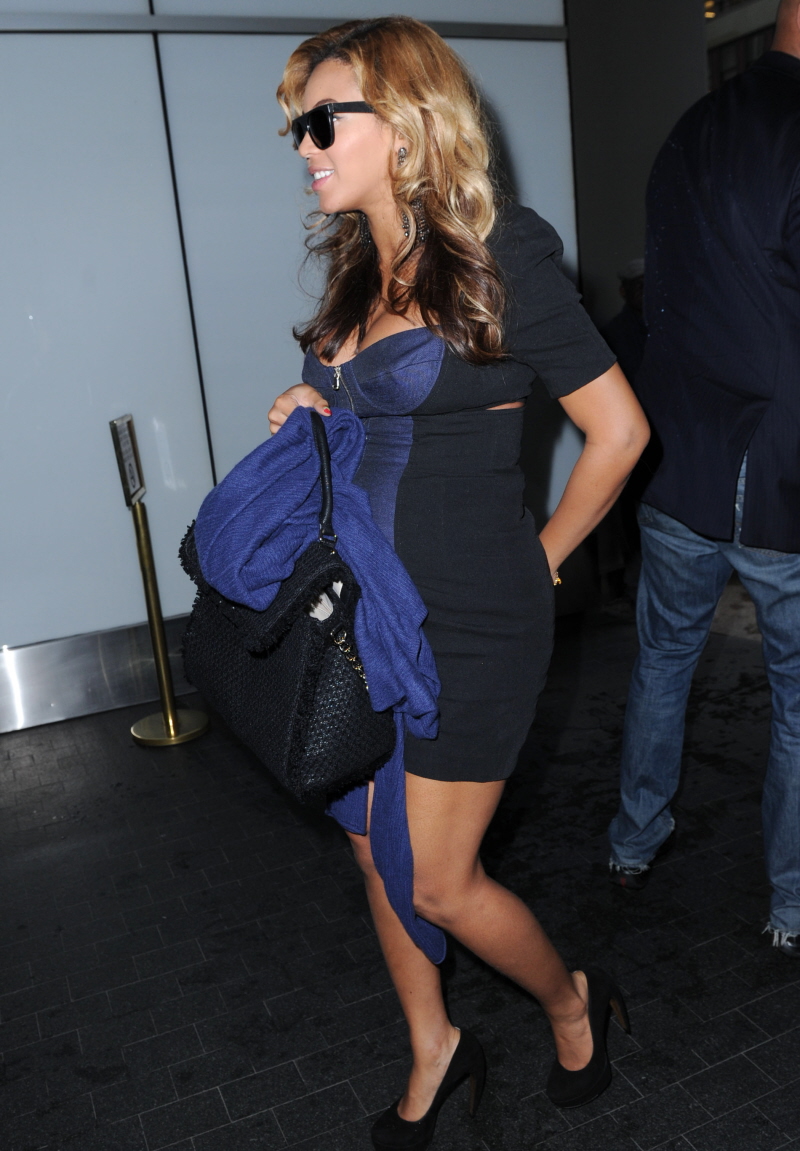 Here are some newish photos of Beyonce and her "bump" in NYC a few days ago – she made sure everybody got photos of her huge bump (in heels) after the fake-bump debacle. What can we glean from these photos? As I've said before, I think Beyonce is really pregnant. There's a baby in there, somewhere, underneath the padding. I think you can tell she's pregnant from her boobs (which look much fuller) and her face, which seems only slightly fuller. What I keep saying, however, is that the bumps don't match up with the timeline, and they don't match from day to day. I'm pretty sure this is the same collapsible pillow that we saw in the now-infamous video. I want to show it again!
Same size. As for the rationale behind the padding… I still think it's just for famewhoring. Because she jumped the gun and debuted her bump at the VMAs before she was really showing, and now she just loves the attention her various-sized pillows bring. I mean, this is the most we've talked about her in a while.
Oh, and you know she's designing a maternity line now, right? She'll do it for House of Dereon – at least that's what she said in Harper's Bazaar: "All I see now are clothes that are flattering on a pregnant woman. It's been so exciting for me! I love figuring out designs that still make me feel edgy and sexy while pregnant. Flowy fabrics are always flattering. But I still rock my stilettos." See, I do think she's so excited to be pregnant, she jumped the gun a little bit with her bump debut. But that still doesn't excuse all of the lies and BS.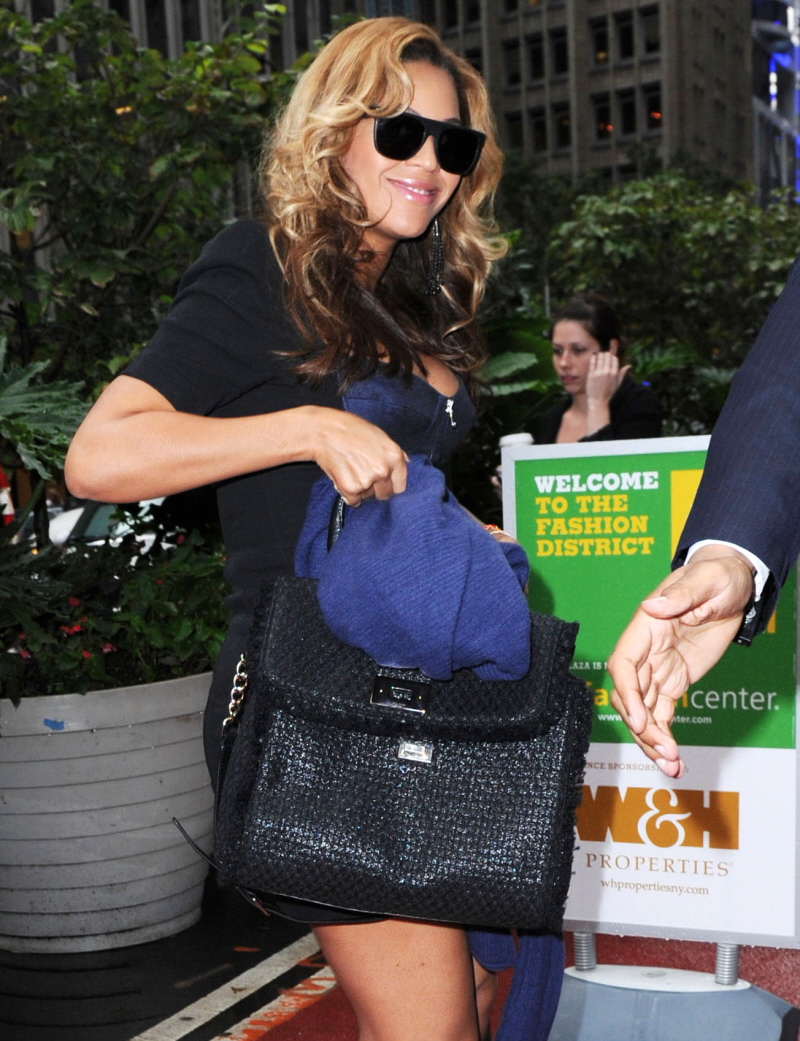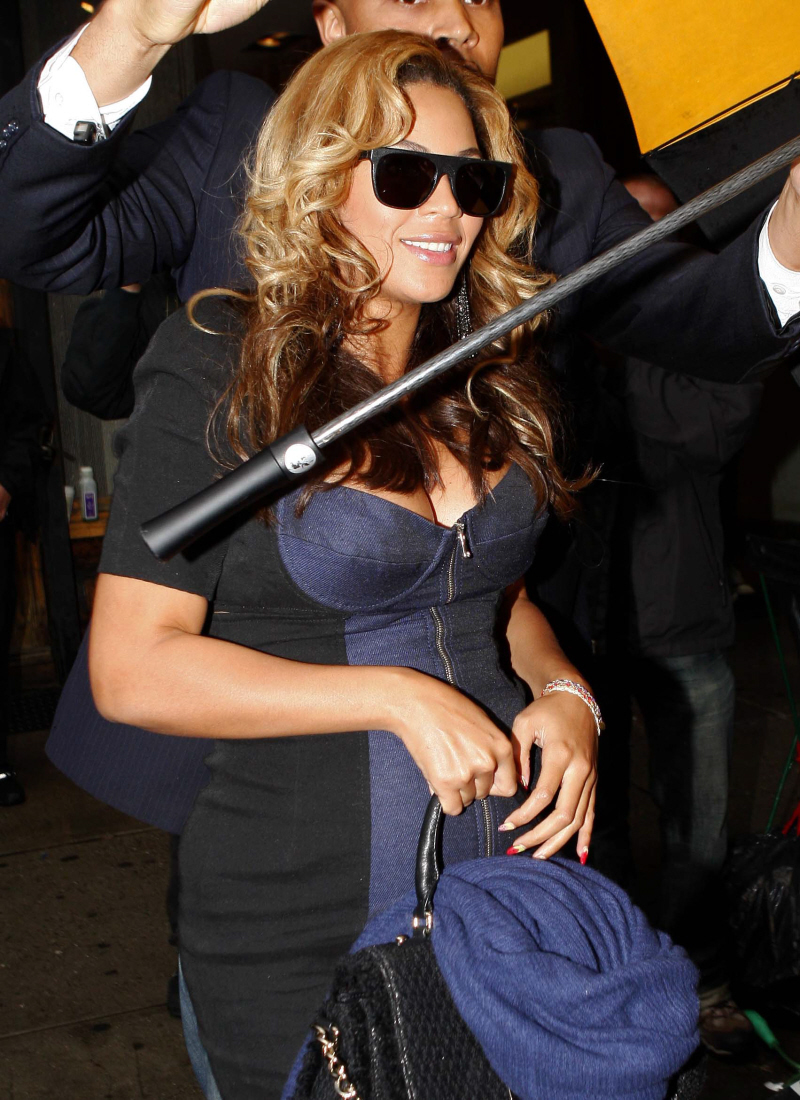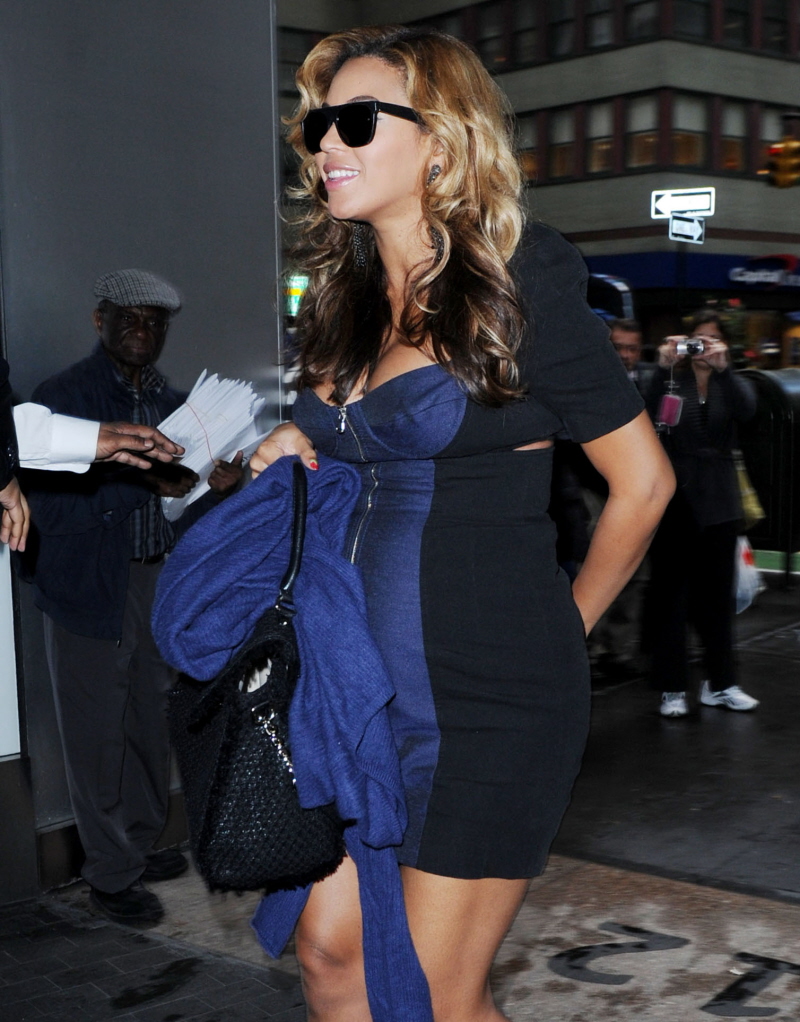 Photos courtesy of Fame.