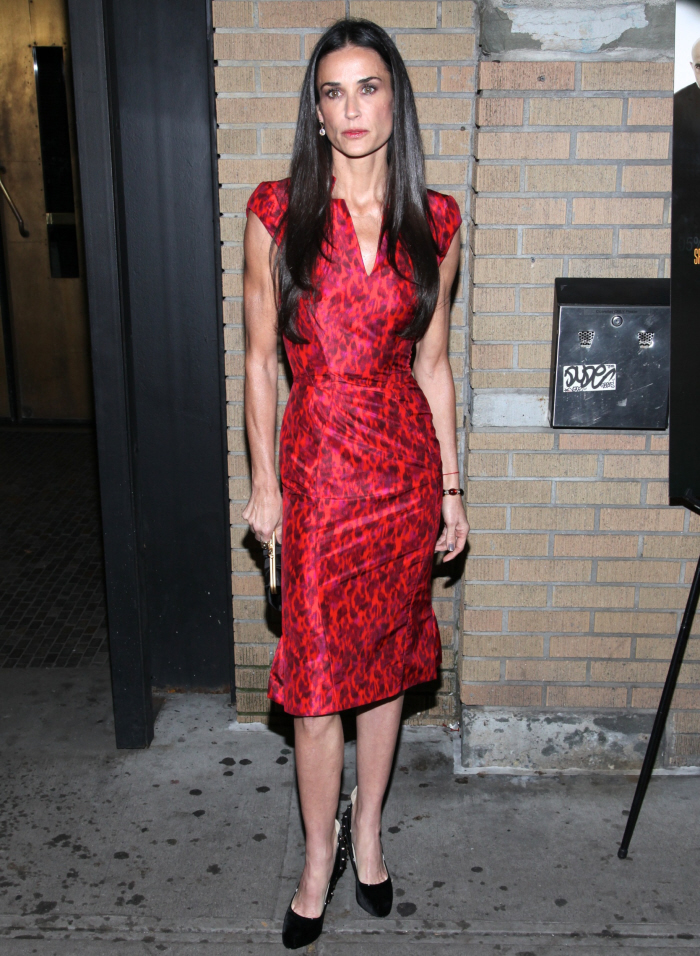 Last night was the premiere of the long-gestating film, Margin Call. We'll have the buffet of hot dudes in a moment – this post is just about Demi Moore, who appears in a supporting part in the film (which is about the financial crisis). Demi wore this red Zac Posen which… under normal circumstances, on a woman with a great figure, would be nice, although perhaps slightly boring and wallpaper-like. On Demi, it's pretty bad.
Everybody is now talking about how rough Demi looks, and how she was wearing her wedding ring for the premiere. So… she's still with Ashton. They're working their stuff out, and as if we needed further evidence that all of this has been really hard on Demi, she looks drawn, tired, incredibly slim and kind of druggy too. Maybe she really does have a substance abuse problem? Or maybe she's just having a terrible time with her marriage, and she's not eating.
I really do feel bad for her. I would have more sympathy if she just got out of her marriage and told Ashton to GTFO, but as the situation seems now… I feel bad for her. It's rather brave of her to walk the red carpet solo, looking like a mess, when everyone knows your husband has been having hot tub sex with some Vegas skank.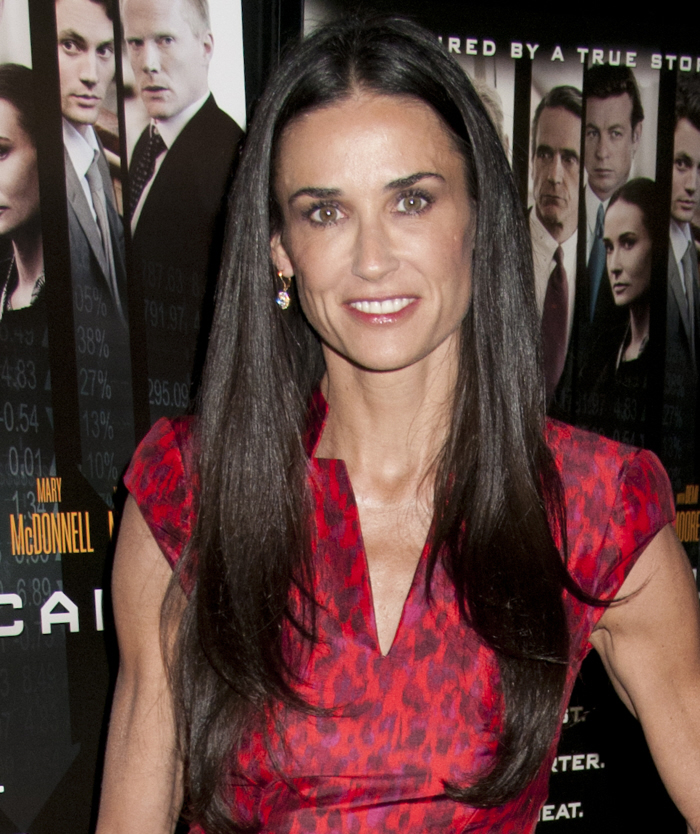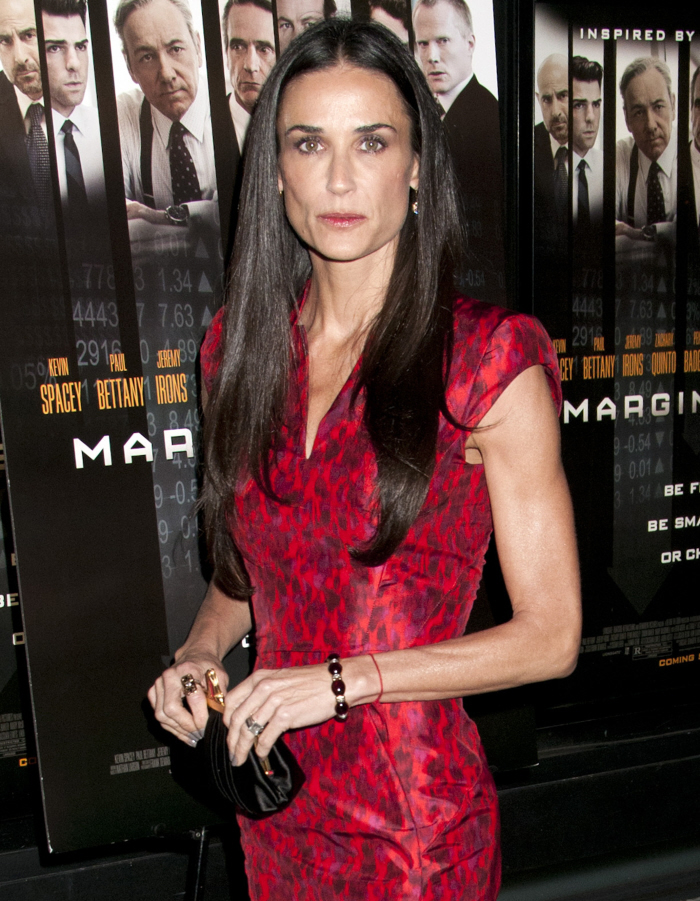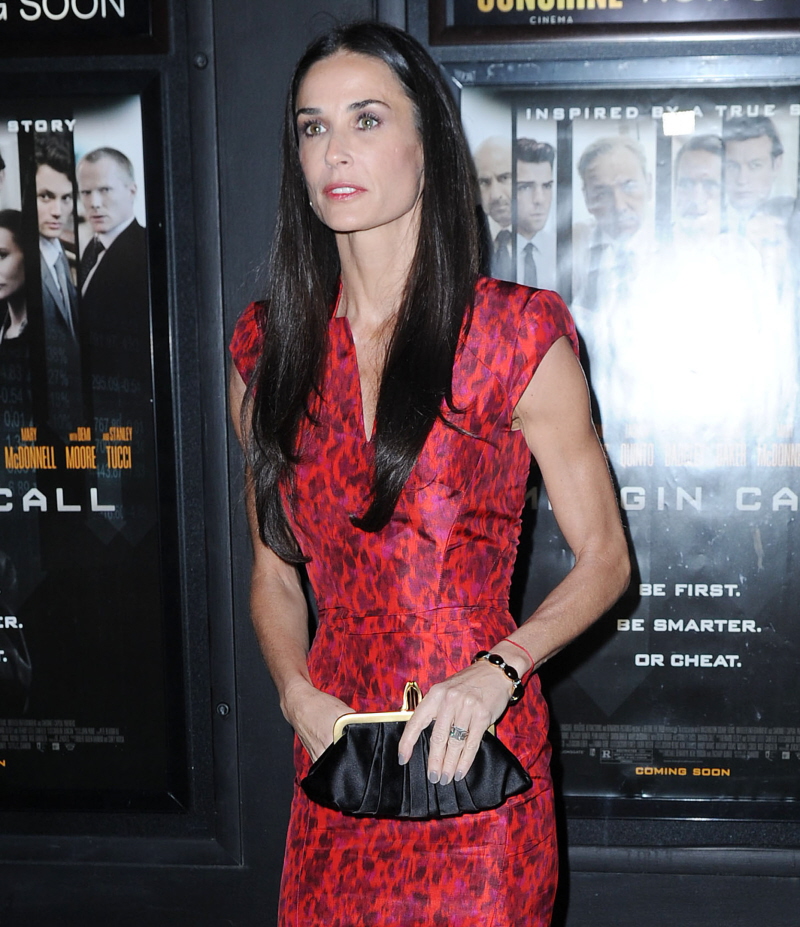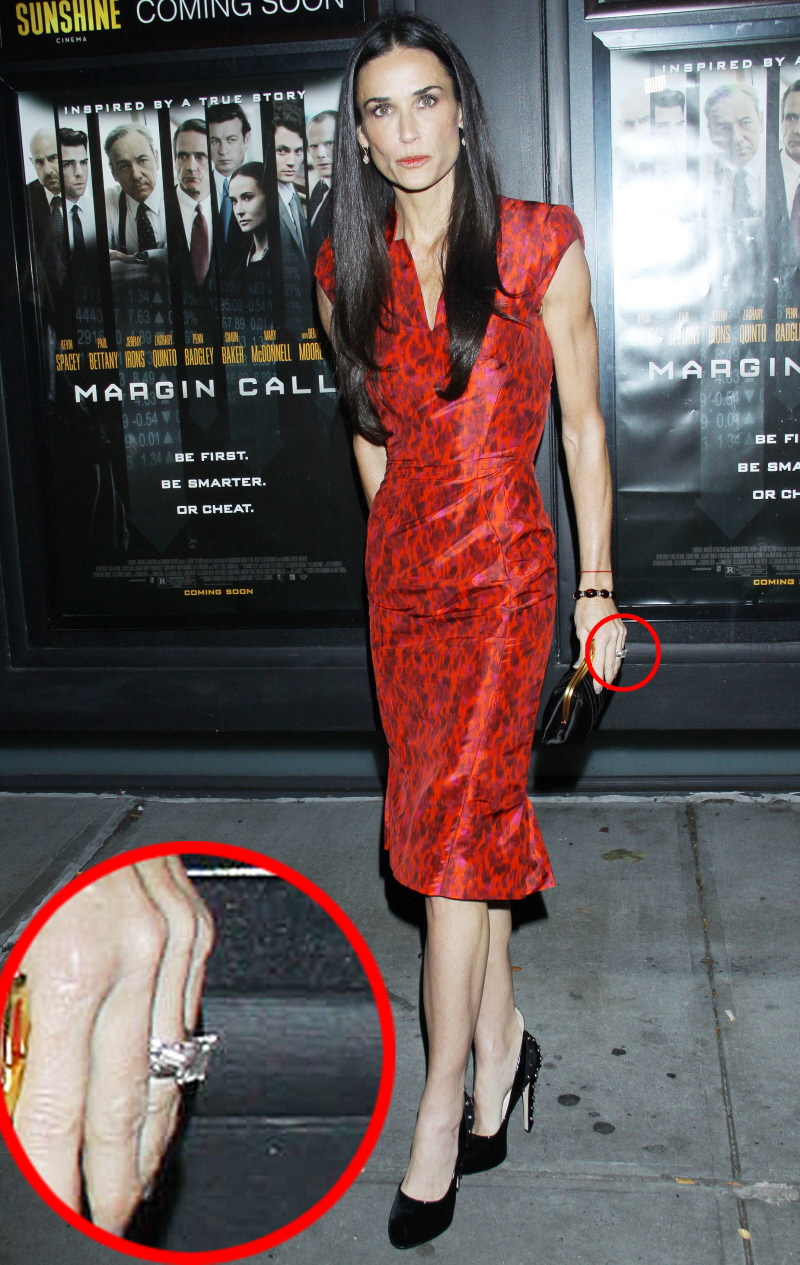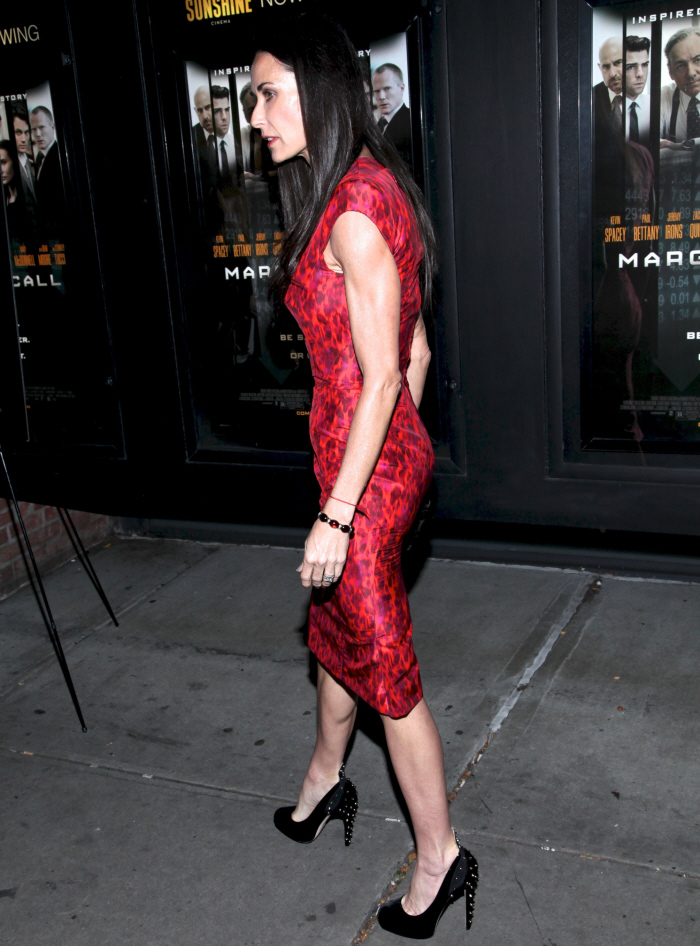 Photos courtesy of Fame & WENN.