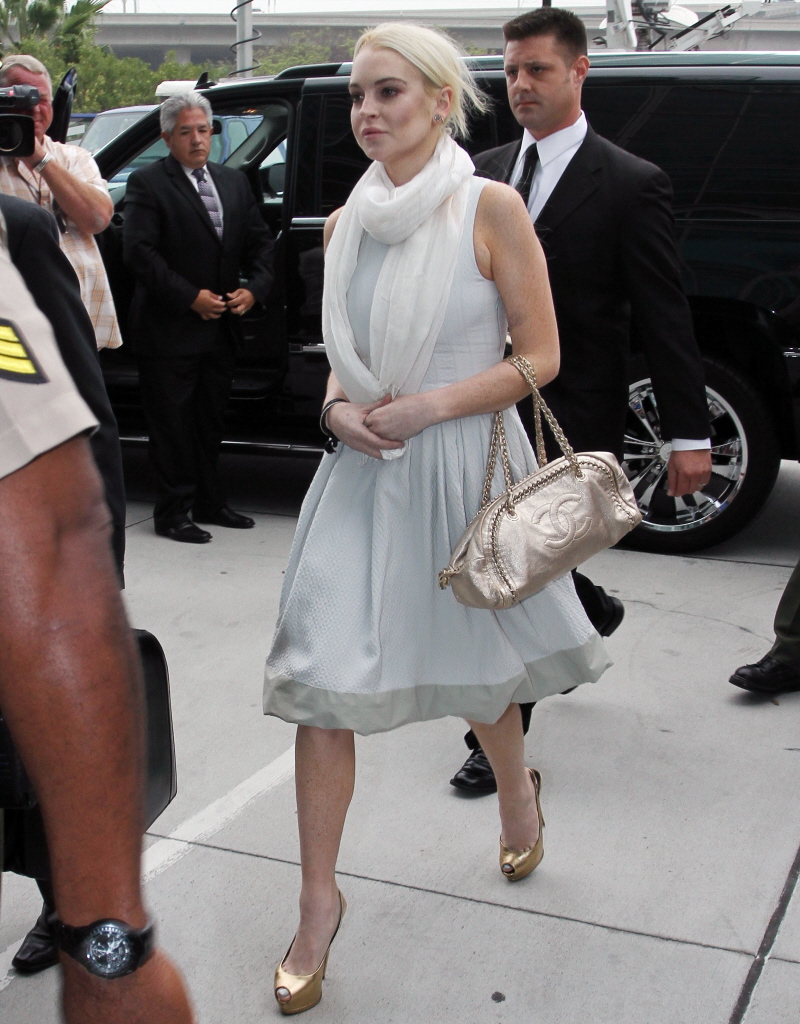 REVOKED! One of the sweetest words in the Language of Linnocent. After a blistering 40-minute-long hearing, Linnocent probation has been revoked. You know what? As much bitching and moaning as I've done, I have to give Judge Stephanie Sautner a lot of credit. She put up a good fight, and even though her hands were tied with the sorry state of the California legal, probation, parole and jail systems, Judge Sautner let it be known that she was nobody's fool. Judge Sautner has had enough, and it struck me during her soliloquy about the California jails that Sautner really is trying to ensure that Linnocent gets the toughest kind of punishment possible. If you think about it, if the judge had given her a jail sentence out of hand months ago, LL would already be done. But the judge is trying to draw it out, and really make Lindsay squirm. It's kind of smart.
Some highlights from the BALLS OUT AWESOME hearing were:
*The judge saying that Linnocent getting kicked out of the Women's Center was enough to revoke her probation.
*The judge's mystification at how the probation department still gave LL a glowing report. The judge's side-eye said it all – "Mother Crackhead was handing out cash and beejs."
*NO TIME SERVED for the Red Cross community service.
*Linnocent only completed her shoplifting class last night. The judge was not impressed.
*The whole sketchiness with Linnocent and her psychiatrist was really weird. How difficult is it to lock down how many sessions LL has had? And why all of the consternation over the time frame LL was out of LA? Shawn was all "I'll have to check!" Her client is sitting right there, ask the crackie.
*The whole thing about LL only finding work in Europe made me sad. I know Shawn was trying to play on our heartstrings because Linnocent truly is supporting her whole family and that SUCKS, but it's also sad because Linnocent's "work in Europe" mostly consisted of her partying with her johns in various clubs. Her "work" is prostitution.
*I also loved when the judge ripped LL a new one for her complaint that the Women's Center work "was not fulfilling." Ridic.
*She was handcuffed! I never get tired of that.
So, the next hearing is set for November 2. The bail for the two charges was set at $50,000 each, and of course, Linnocent's bail bondsman was in court. LL must complete 16 hours (2 8-hour days) of work at the morgue in between now and November 2. So, what will go down at the November hearing? It could be a jail sentence, or it could be something else. I don't know.
Oh, quick word about LL's outfit – it's Fendi! The purse is Chanel. Wearing white is so dumb, and a style no-no after Labor Day. She's breezing into court like she's going to a summer picnic. And my opinion is always that you should cover your arms for court. AND HER MAKEUP. Jesus, does she not know how to apply blush?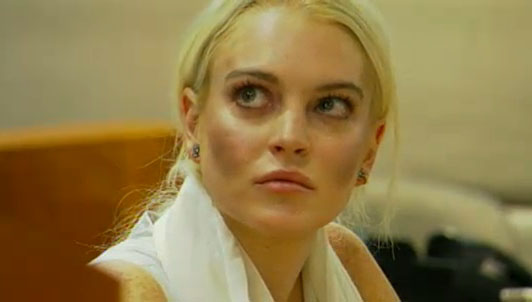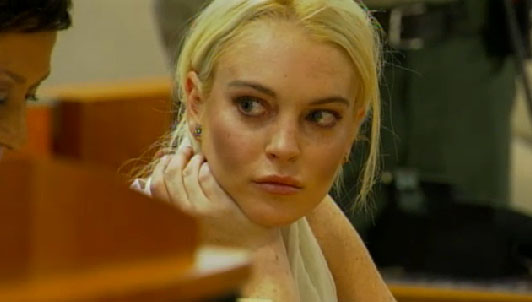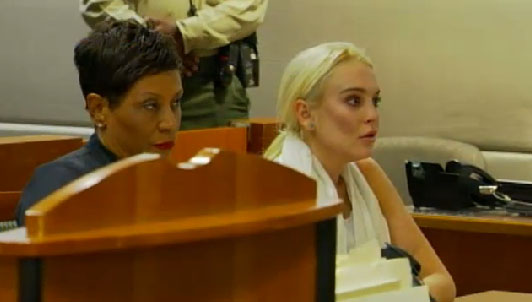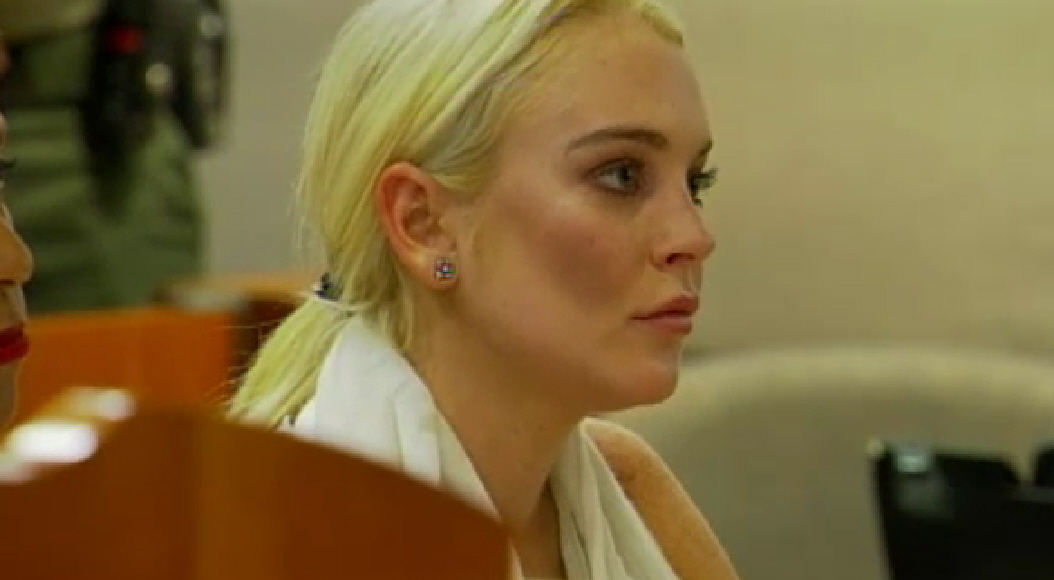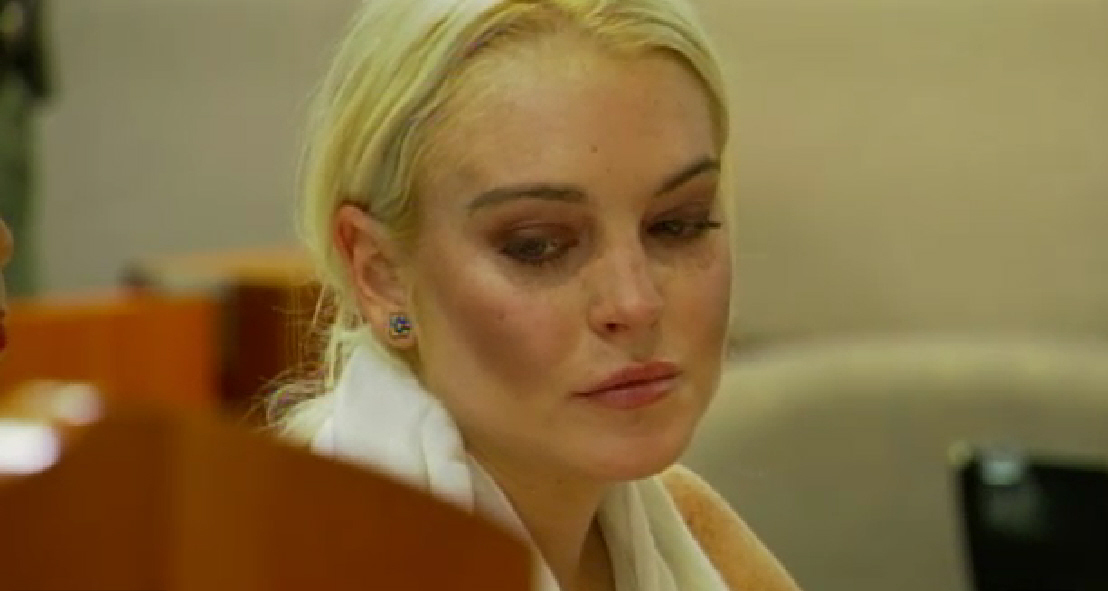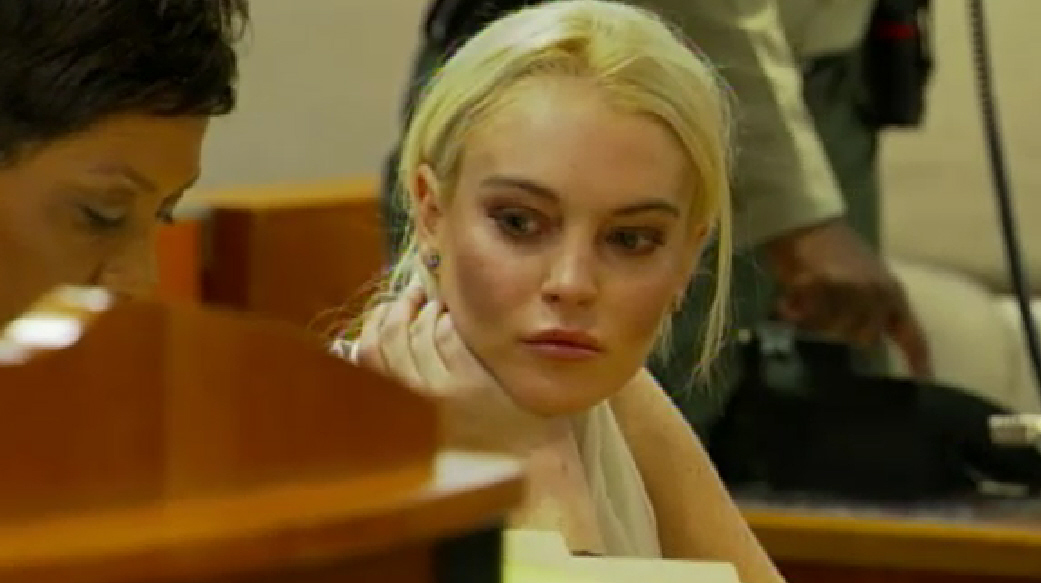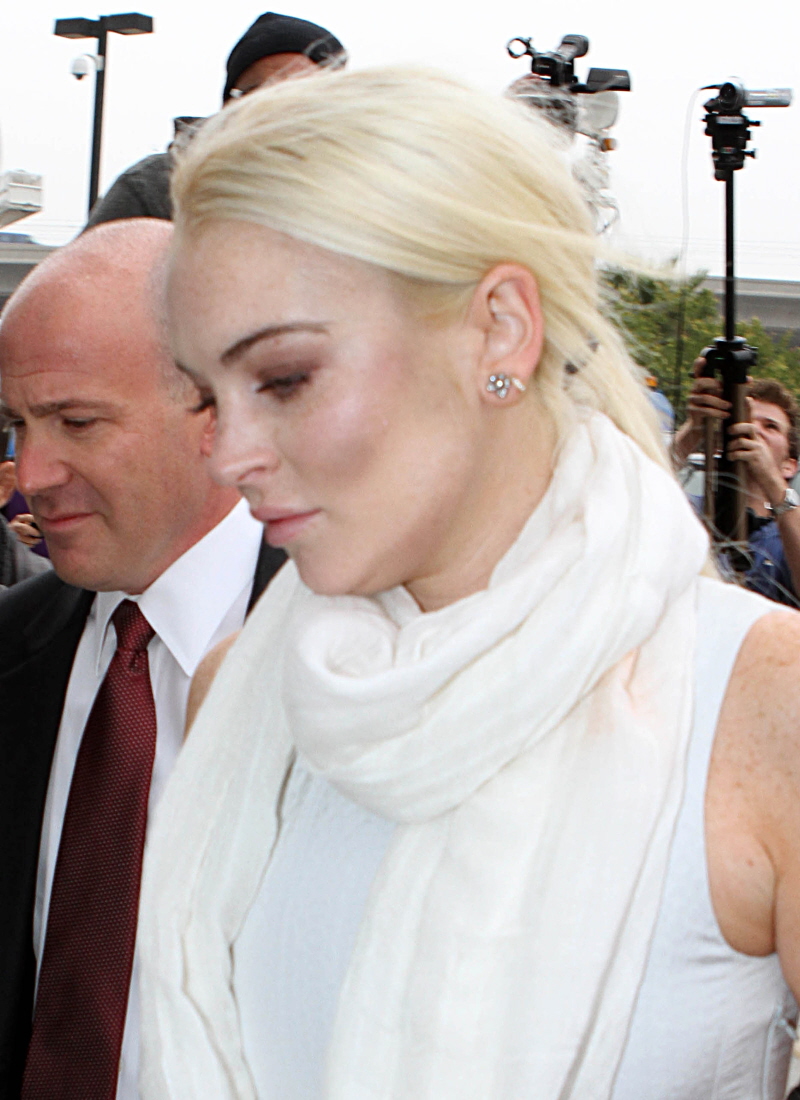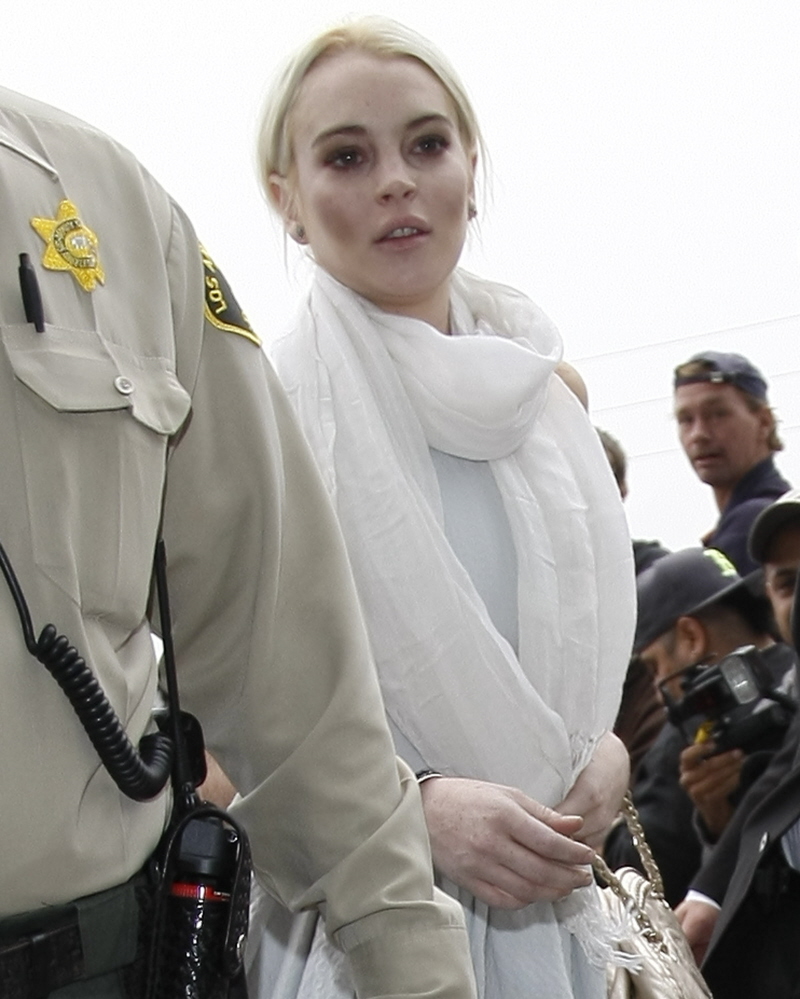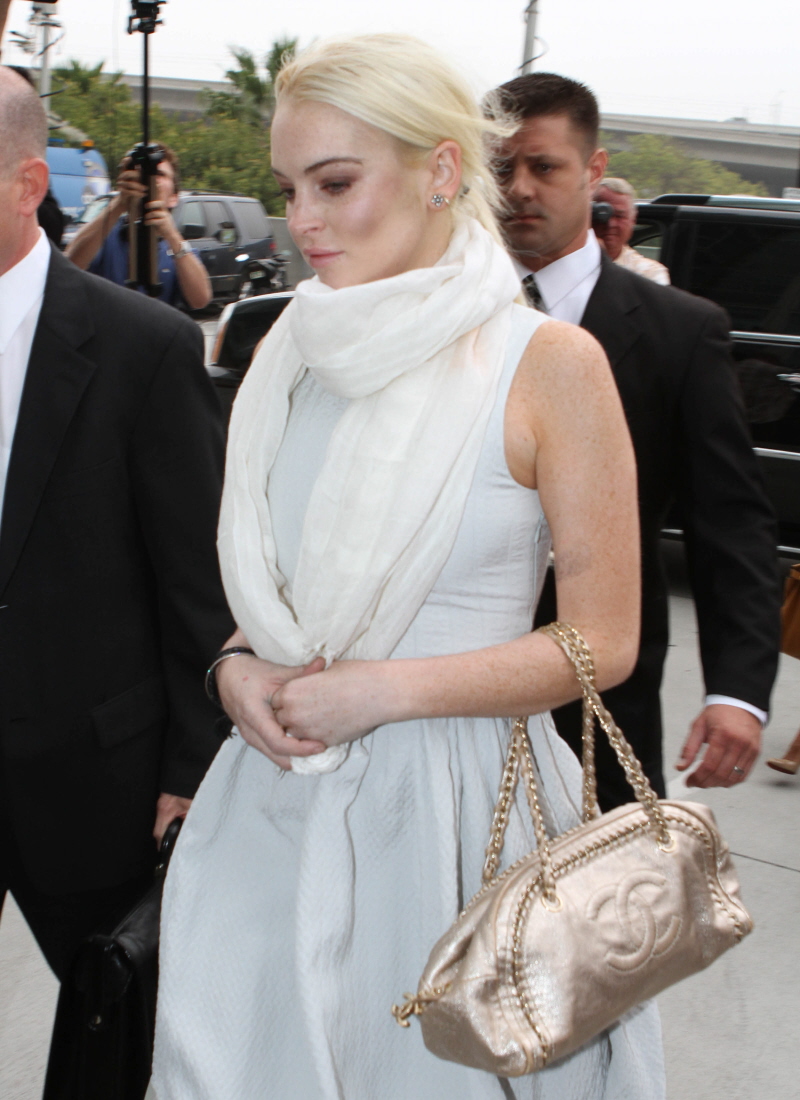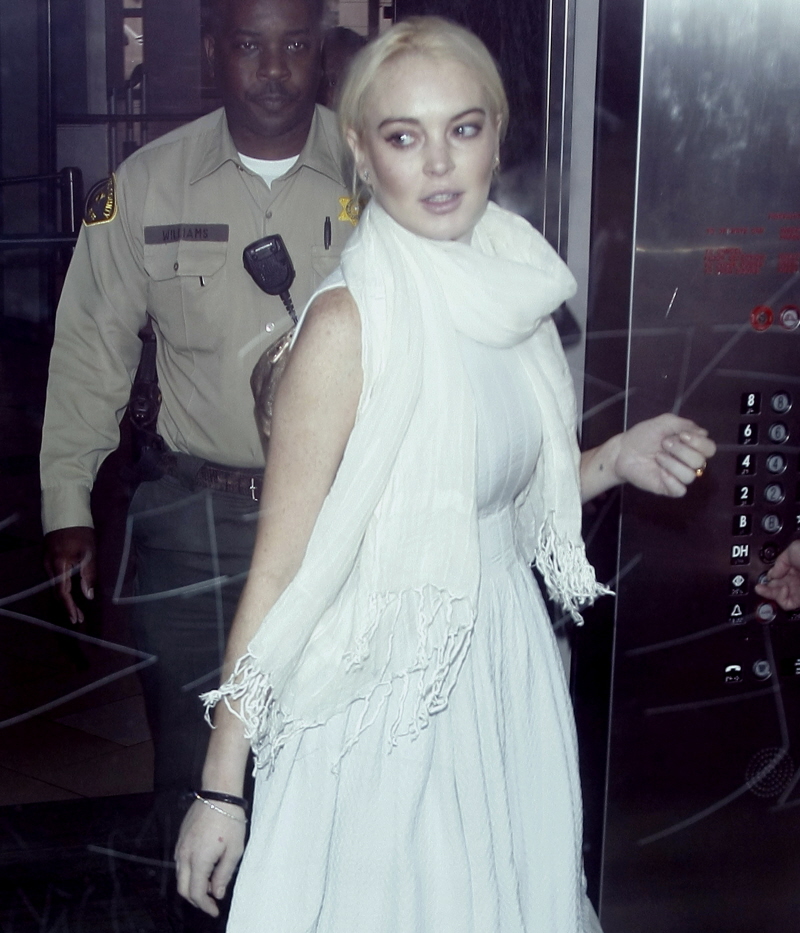 Photos courtesy of Fame, screencaps from TMZ.