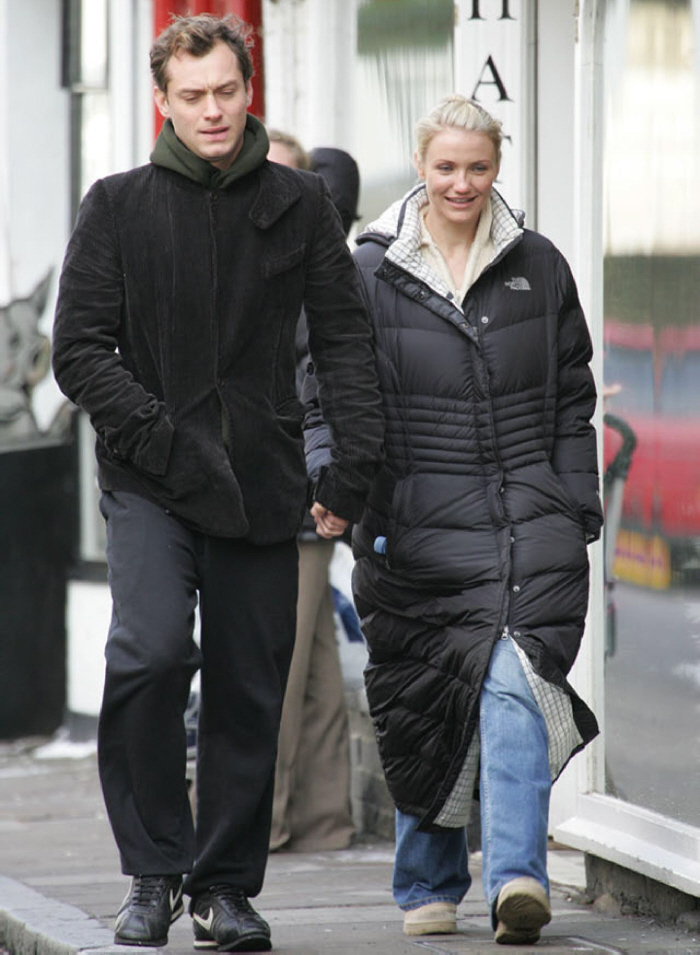 Over the weekend, I read a Daily Mail report which claimed that Gwyneth Paltrow was now trying to "fix up" her newly single girlfriend Cameron Diaz. Dame Goop even had one leading candidate for Camy's Dong-of-the-Moment: everybody's favorite impregnator, Jude Law. Now, Jude and Goop have been friends for more than a decade, ever since they worked on The Talented Mr. Ripley. And Jude and Cameron worked together too, on the underrated rom-com The Holiday. Jude and Camy even played love interests in that one! I bring up this Goop connection to A) let you know that Gwyneth fancies herself a matchmaker and B) because the British rags have made it sound like this Jude-Camy connection is still incipient. However, Star Magazine claims that it's already ON. In a completely "let's just have sex and not get serious" way. Famous last words before Jude gets you pregnant, Camy. Camy's uterus is about to get Jude Law'd.
London's calling Cameron Diaz! The 39-year-old actress, who split with Alex Rodriguez in September, has plunged into a no-strings-attached affair with Brit star Jude Law, 38 – though she still has hopes of rekindling with ex Justin Timberlake, as Star previously reported.

"When Cam was in London filming Gambit this summer, she and Jude got in touch," an insider says of the pair, who costarred in 2006's The Holiday. "They have great chemistry, and since they're both free, they started hooking up."

Cameron and Jude enjoyed several romantic dinners at his London home, and they've been in constant contact since she returned to L.A.

"Jude's heard all about the drama between Cam and Justin, and he's advising her not to get too involved with him again," says the insider. "But mostly, he's just showing Cam a good time!"
[From Star Magazine, print edition]
I don't hate the idea of Cameron and Jude together. They've both been around the block, they're both had high-profile relationships, they've both been sketchy, and been with sketchy people. They're kind of perfect for each other. They fit, right? Jude needs more American girls in his life, and Cameron… well, she just needs to forget about both Justin Timberlake and Alex Rodriguez. I deem Jude Law the perfect distraction.
(PS… look, Kate Winslet's old face!)
(PPS… Cameron should really try going brunette again – she's so beautiful as a brunette.)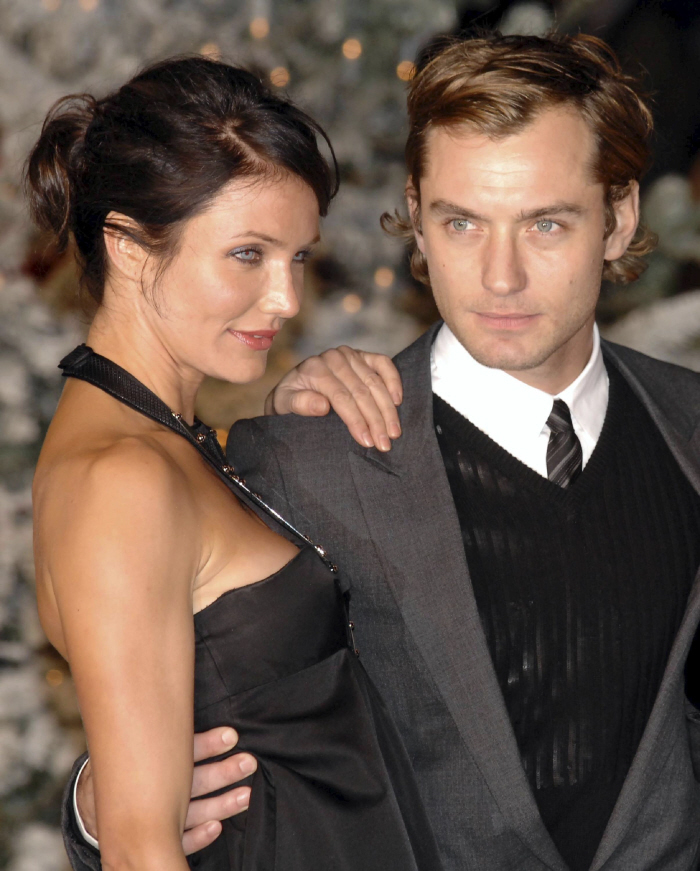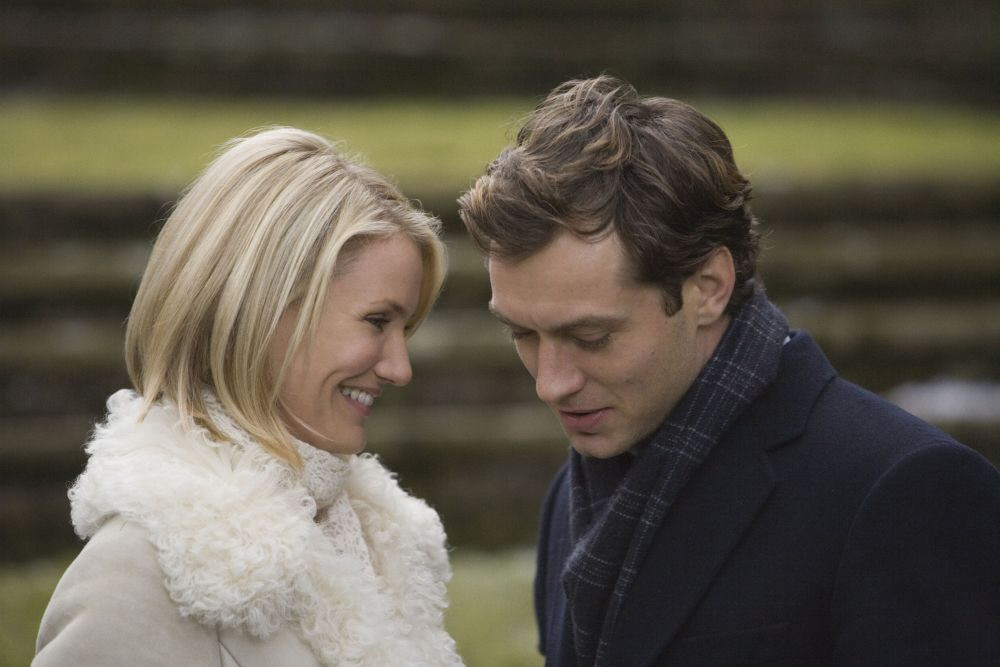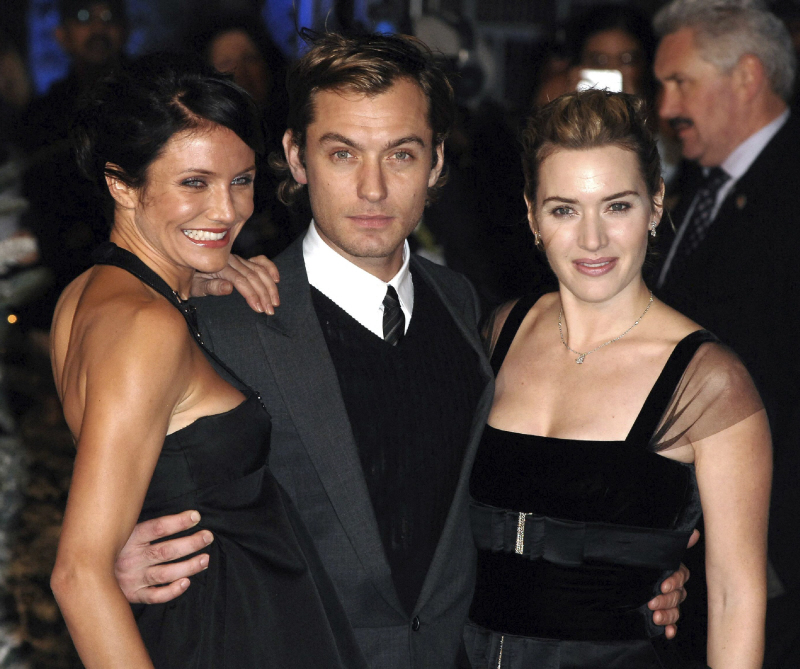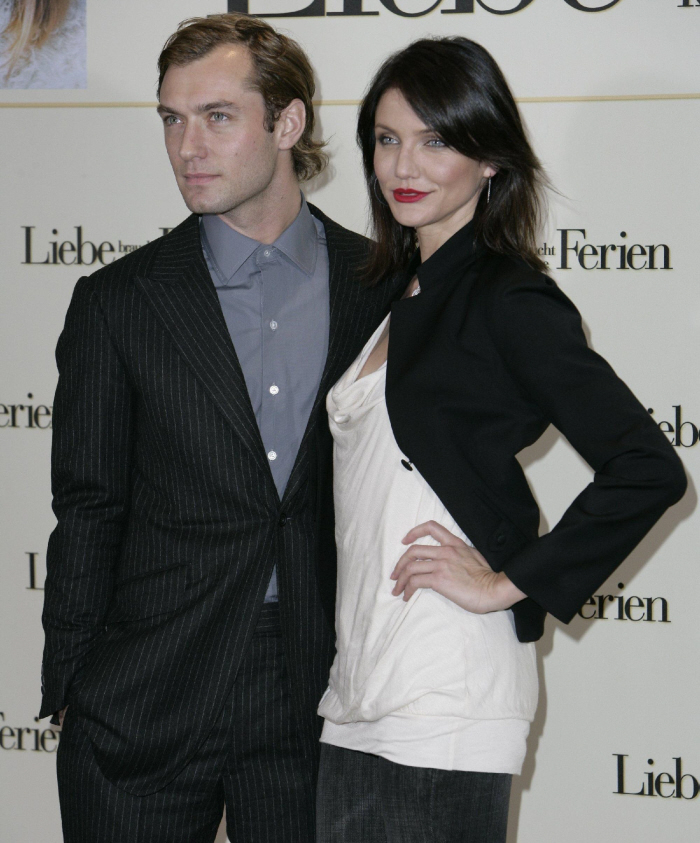 Photos courtesy of WENN.