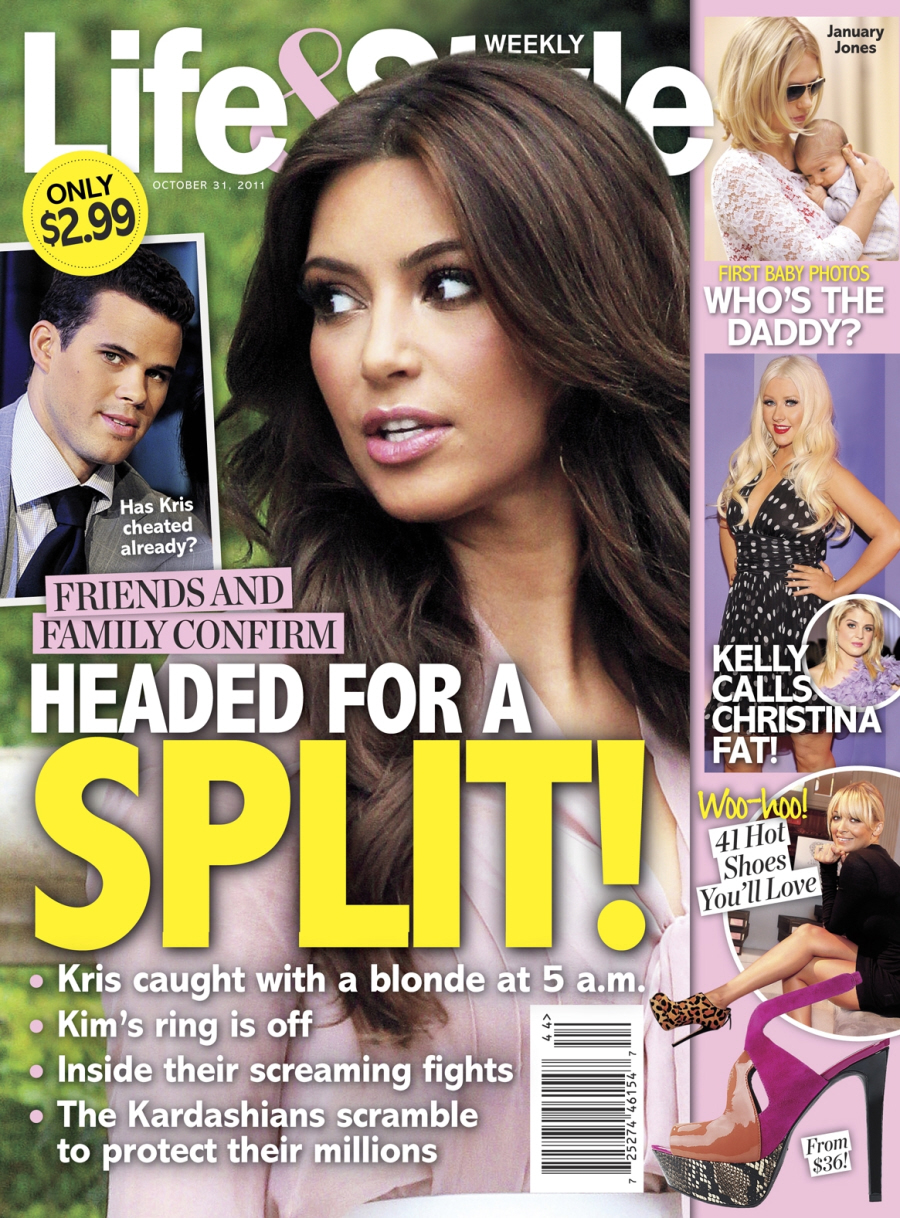 More fodder for the "Seriously, Kim Kardashian's marriage isn't going to make it to Christmas" storyline. Life & Style's cover story this week is all about Kris Humphries being "uncomfortable" with the cameras that now follow him around endlessly. As in, not the paparazzi, but the actual cameras that are in his home, filming him for Kim & Kris's Very Special Divorce: The Kardashian Khristmas Special. Apparently, Kris has laid down the law with Kim, telling her that if the cameras are going to be in their home, they need to be getting more money, and if not, he's only going to PRETEND to be her husband for a few more weeks. The whole idea of "Kris standing up for himself" is apparently a turn-on for Kim. Gross. I imagine that Kim's "turned on" kat-face is really disgusting.
Wherever Kim Kardashian goes, a camera crew follows. So you'd think that her husband, Kris Humphries, would know what he was getting himself into. But insiders tell Life & Style that the pro basketball player is so uncomfortable with the camera crews constantly trailing the couple's every move that he's threatening not to appear in the next season of Keeping Up With the Kardashians.

"Kris wants out of filming," an insider exclusively tells Life & Style. "They've had no time without a camera. He knows he signed up for this, but I think it's weighed on him."

And it's not like being on the show is good for business. "Kris makes only about $20,000 per episode," the pal says. "He wants more to make it worthwhile!"

Another insider says that he's so fed up, Kris was firm about his needs and told his wife: "'I'll only be your little TV husband for a few more weeks."

But fans of the show know that Kris says whatever he wants, whenever he wants. "Kris is really the only person who stands up to her," a pal adds. "He says no when everyone else says yes."

While her husband's stubbornness causes tension between them, it also gives Kim a reality check. "I think secretly it challenges her and turns her on. No one says no to her except Kris. It frustrates her, but it ignites her."

And Kim knows she'll have to give up some control for things to work. As she admitted to Life & Style, "Marriage is about compromise and communication."
[From Life & Style]
I doubt that Kim is turned on by Kris standing up to her. I bet it makes her wish she was back with Reggie Bush. But I think Kim wants to be with Reggie almost every hour of every day.
Anyway, how much longer is this marriage going to last? People will get tired of this "storyline" if things stay this douchey status quo, with Kris being labeled the bad guy and Kim acting poor and pitiful. I think Kim is too full of herself to admit that marrying Kris was a huge mistake… but I guarantee that she's looking for a way out. Christmas divorce, or will they make it into 2012?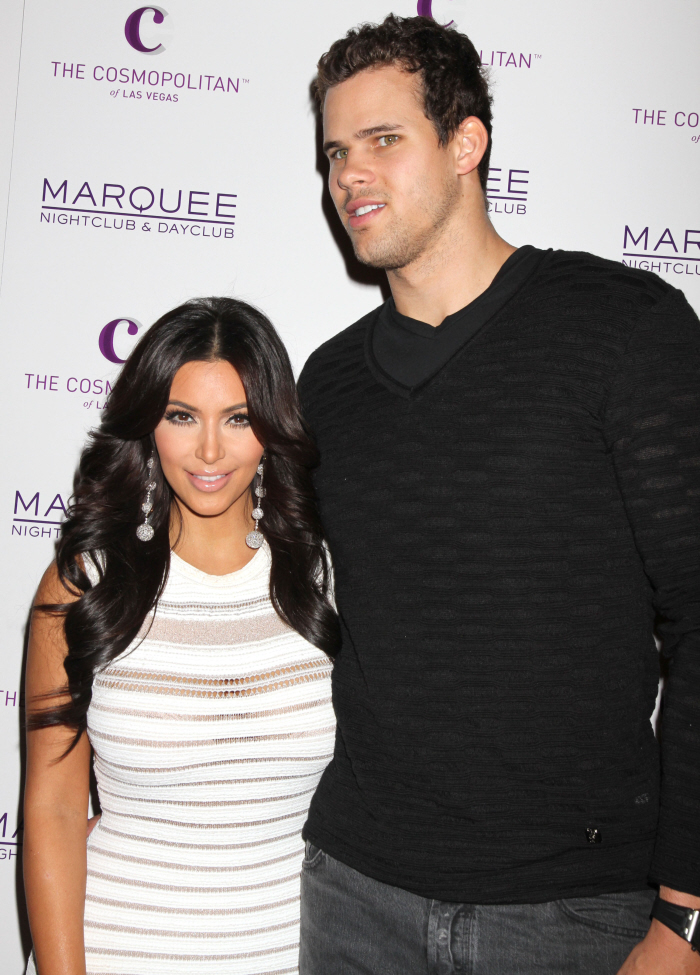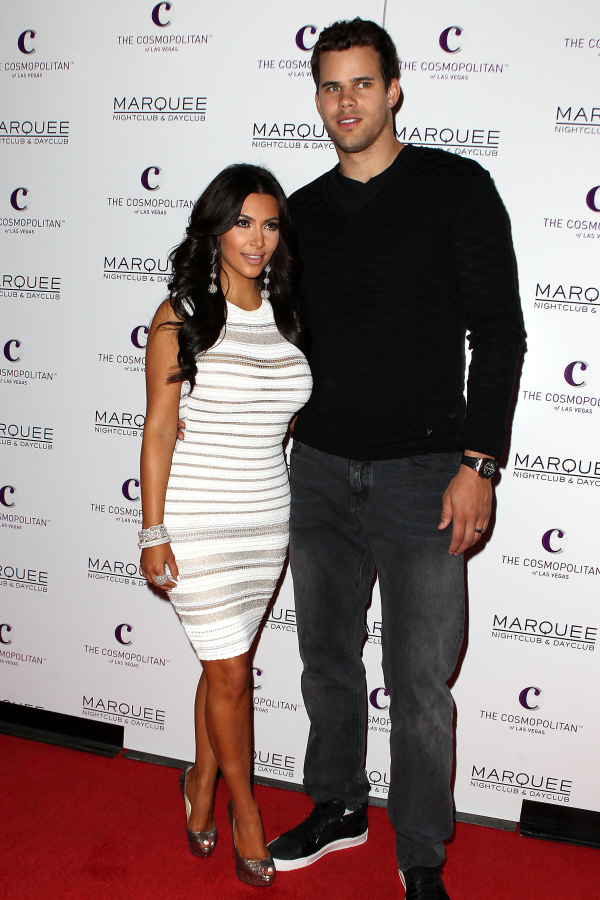 Cover courtesy of Life & Style, additional photos by WENN.