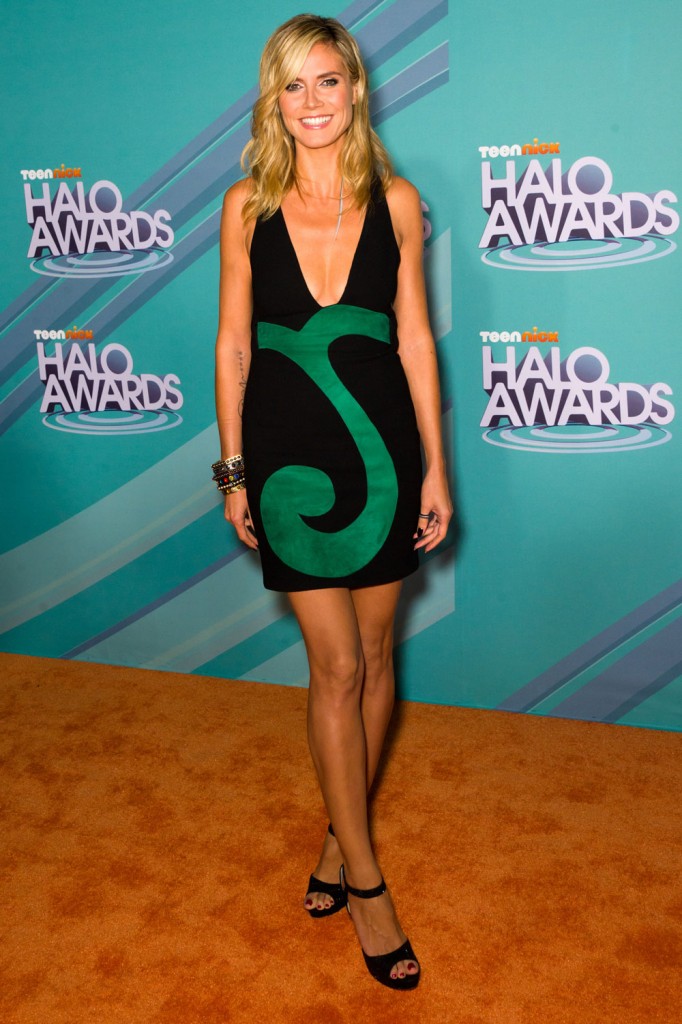 Here's Heidi Klum in a black and green Versace black a-line dress accessorized with Lorraine Schwartz bangle bracelets. I swear I saw these photos and thought that her shoes were too plain before I read this article on a blog Kaiser and I use to identify the designers, which basically says the same thing. She's going for fashion-forward but her shoes are too conservative. Still, Heidi looks incredibly hot here. That dress is striking and looks great without being too clingy or short. I love her hair and makeup too. Remember when she used to have that terrible mom hair last year? She finally grew that out, thank goodness.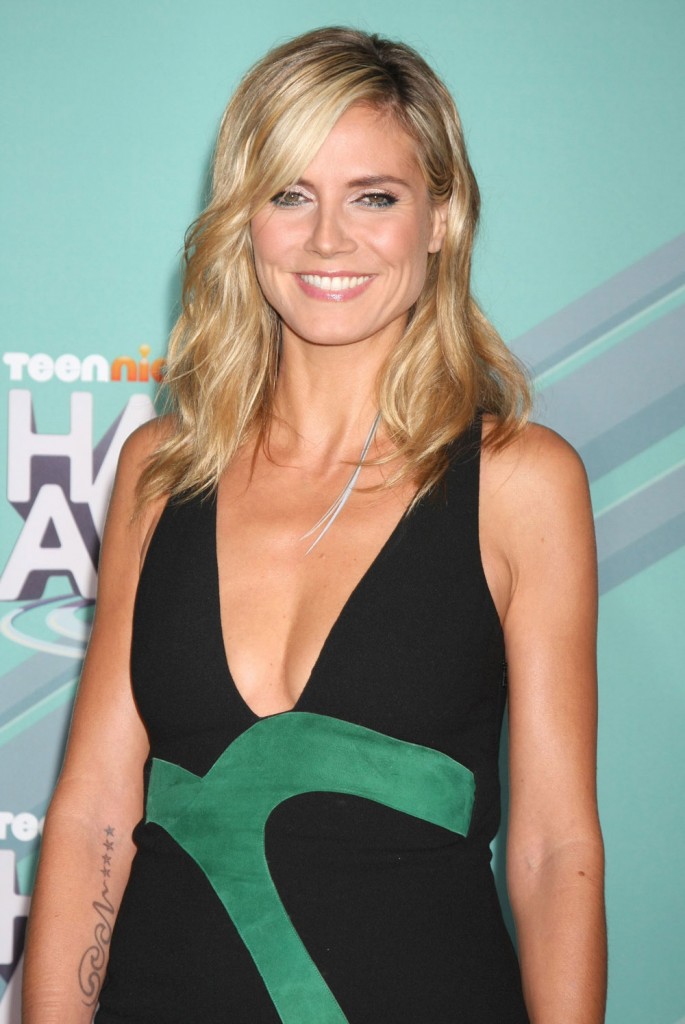 Heidi is shown in these photos at the TeenNick HALO Awards last night, and I was about to make fun of Nickelodeon for having yet another awards show, but these are actually for a good cause. They honor kids who make a difference in volunteerism and community service.
Heidi and her husband Seal are of course known for their awesome celebrity Halloween parties. They've worn some incredibly creative costumes in the past and this year will be no different. Heidi gave People a sneak peek at her costume and it's going to involve a bodysuit that shows all the human musculature. This reminds me of that dude that was on PBS kids when I was growing up. (What was his name…Slim Goodbody, yay! I love the Internet.) Heidi told People that she loves to make her costumes unique. This one will involve some crazy face paint for sure.
"It's kind of like a dead body with the first layer of skin ripped off," she tells PEOPLE of her costume. "It's basically like me naked." In fact, every vein and muscle was painted on to replicate her own body structure. "All my veins and blood will all be visible," she says with a laugh. "You don't feel quite naked with it because it is so colorful." As for her husband Seal, she says, "He liked it!"

Klum, this year's UNICEF Trick-or-Treat Ambassador, admits that Halloween is her favorite holiday, and it shows: in the past several years, the party hostess has dressed up as an apple from the Garden of Eden, Lady Godiva and, in 2010, a larger-than-life superhero. So she suggests going all out when creating your own disguise.

"The amazing thing about creating your own costume," she explains, "is that you can be sure no one else has the same." Some of her favorites? "One guy came as a mattress one year," she says of a past party. "It was annoying but it was an awesome costume."

But beware: creativity is key for getting into a Klum-hosted Halloween bash. "I always put on my invitation, 'Costume required,' because if you're not dressing up, you're not getting in," she warns.

One year, she recalls, Prince Andrew showed up — but she thought it was someone dressed as the royal. "I said to him, 'Who are you coming as, Prince Andrew?'" recalls Klum. "He wasn't dressed up at all and I was like, 'How did they let you in?'" At first he looked a bit perplexed until she realized he was the real thing. Then, she says, "I had bright red lips so I smooched his face and he had kisses all over."
[From People]
See she didn't turn a non-costumed Prince Andrew away! I wonder if a regular non-celebrity with an incredibly awesome disguise could ever get into Heidi and Seal's bash. I bet they could.
Here are some bonus pics of Heidi and Seal outside lunch on 10-22 and at the pumpkin patch on 10-15. Seal looks good!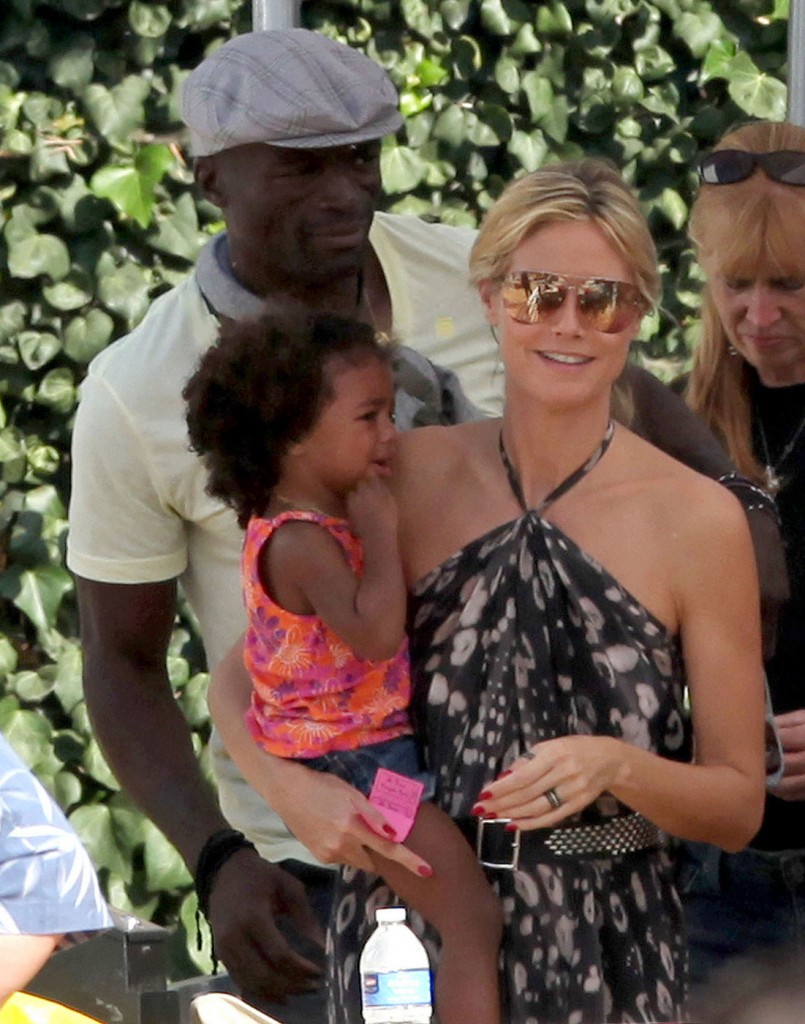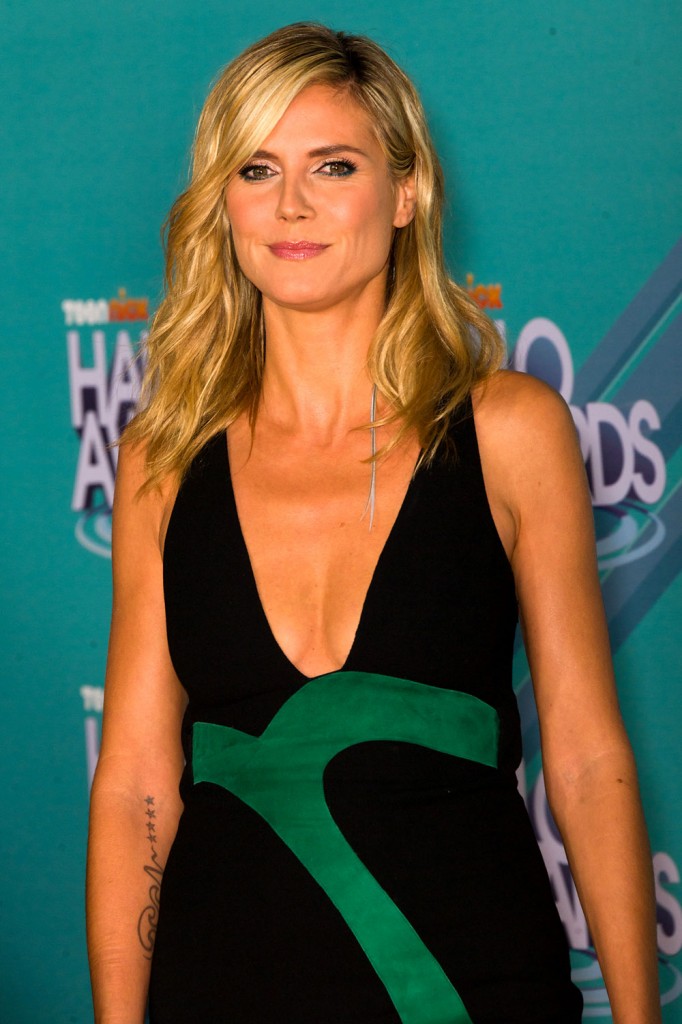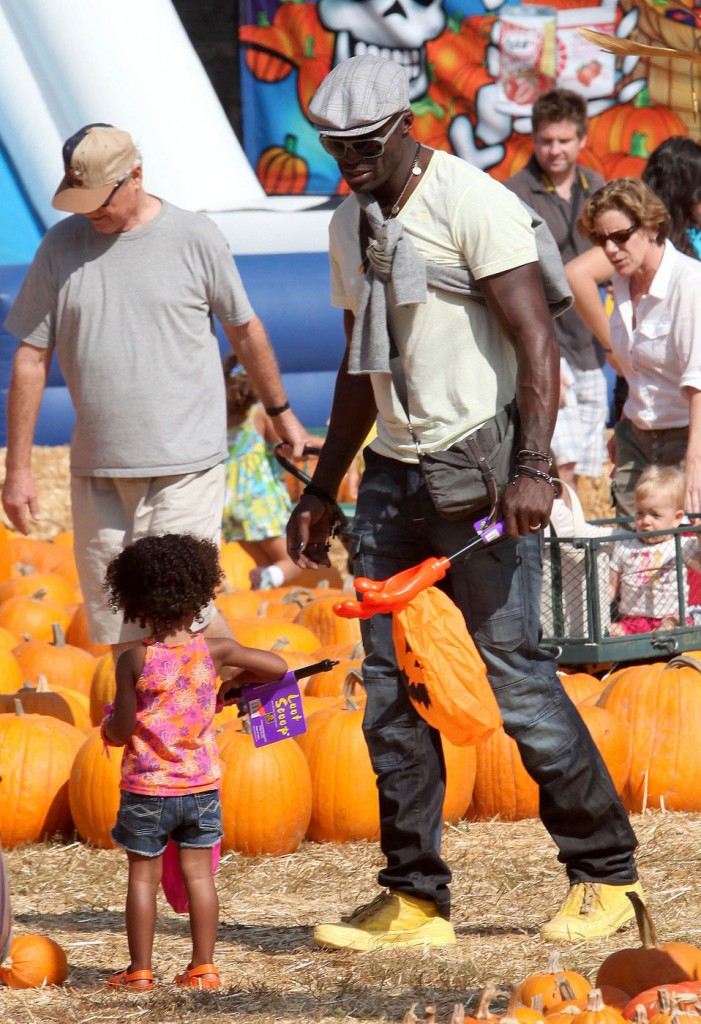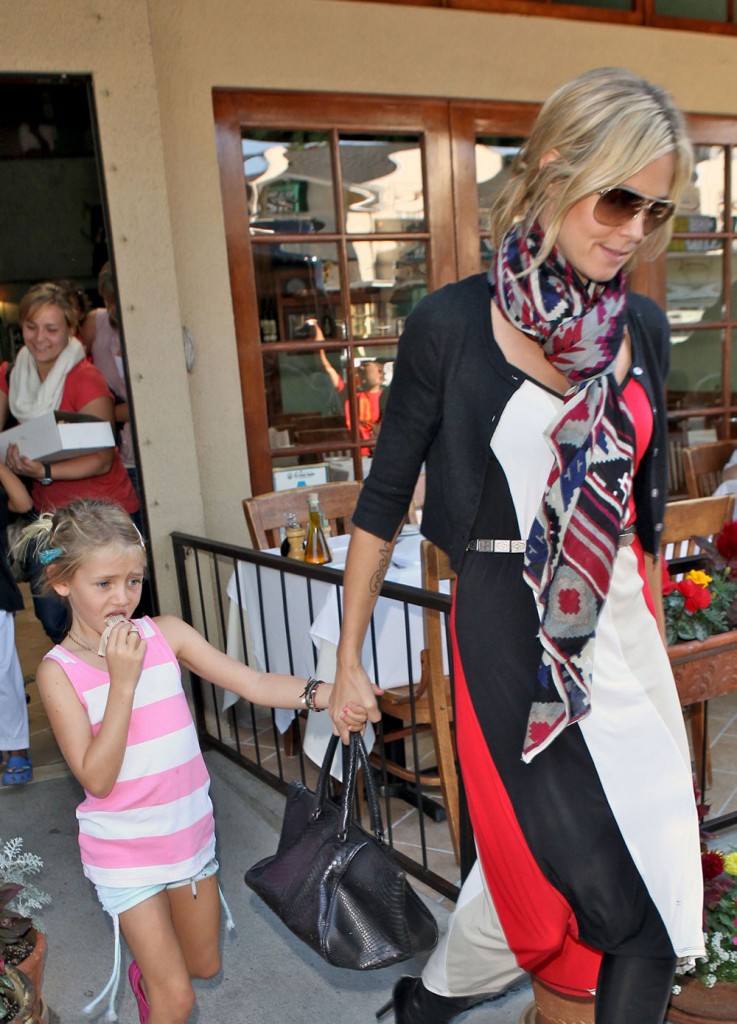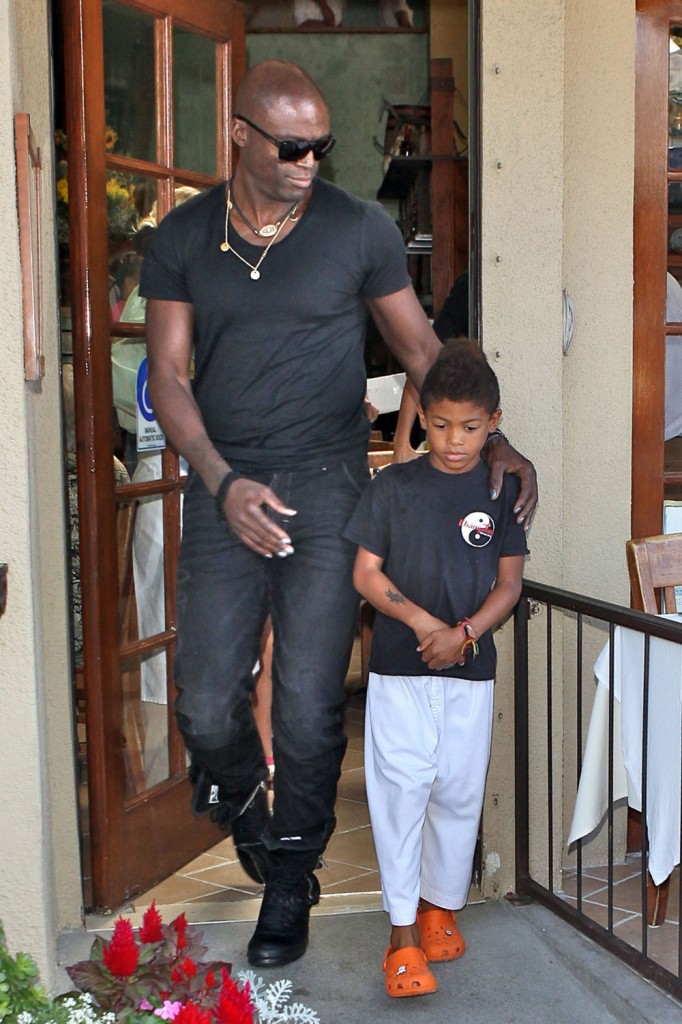 Photo credit: WENN and Pacific Coast News