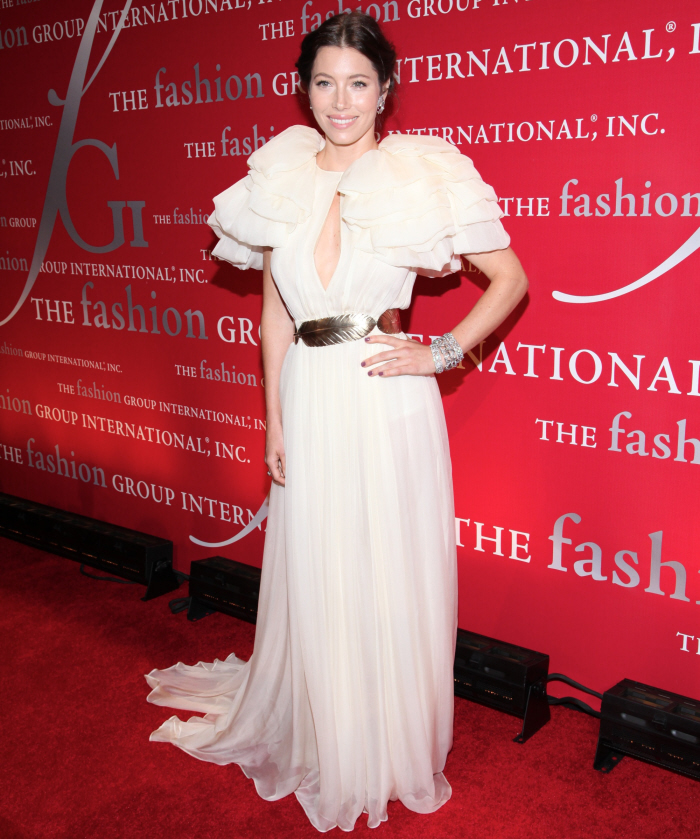 Here are photos of Jessica Biel and Giambattista Valli at last night's Fashion Group International's 28th annual Night of Stars at Cipriani on Wall Street. Biel came as Valli's guest and date, and she was wearing one of his couture designs. Now… I do get genuinely tired of saying bad things about Jessica Biel, and not just because CB is always like, "You're so mean to her! It's not her fault her boyfriend's a douche." To which I say: "She doesn't HAVE to date Justin Timberlake, you know." But I digress… let me say some nice things about Biel. Her skin is great. Her hair looks very pretty here. And I don't know if it's the dress, the color, the hair or maybe she's gained a few pounds, but this is the "softest" she's looked in a while, and it looks great on her.
Now, for what's going wrong. The dress itself is overworked, and I feel like you would need someone with a strong personality, and someone gigantic in physical stature to pull off this gown. Like, Uma Thurman could work this dress – she has the personality, the shoulders and the height to work it without the dress overwhelming her. Does this dress wear Jessica? Yep. The biggest problem is the everything from the boobs up. The keyhole bust detail, PLUS whatever that shoulder crap is… it just didn't work on Biel. That being said, she comes closer to pulling it off than I would expect. She's getting better. Fingers crossed.
PS… I love the gold belt. And I love the diamonds too.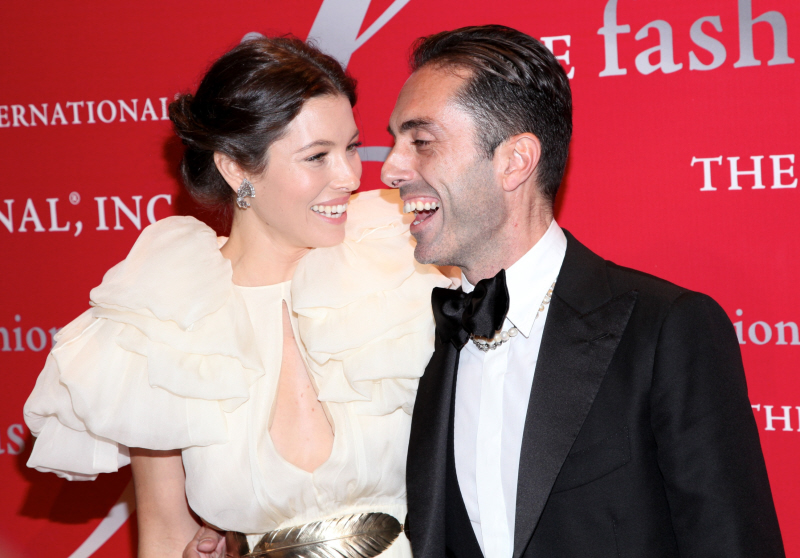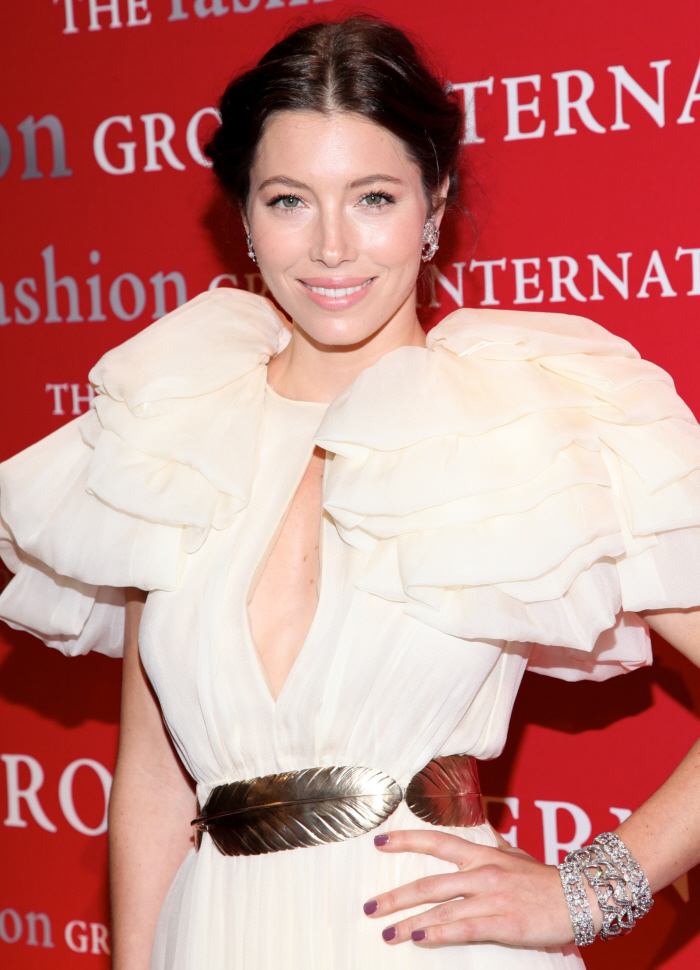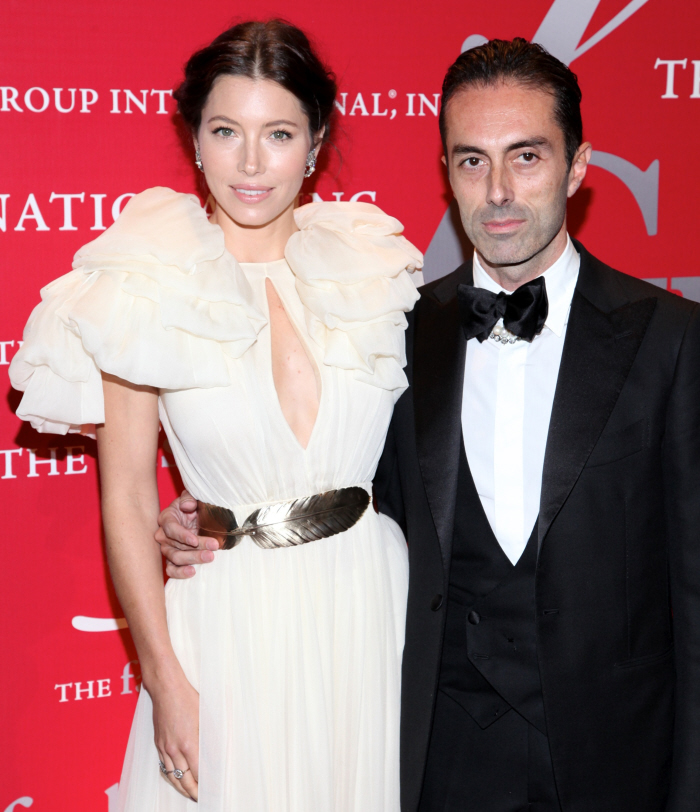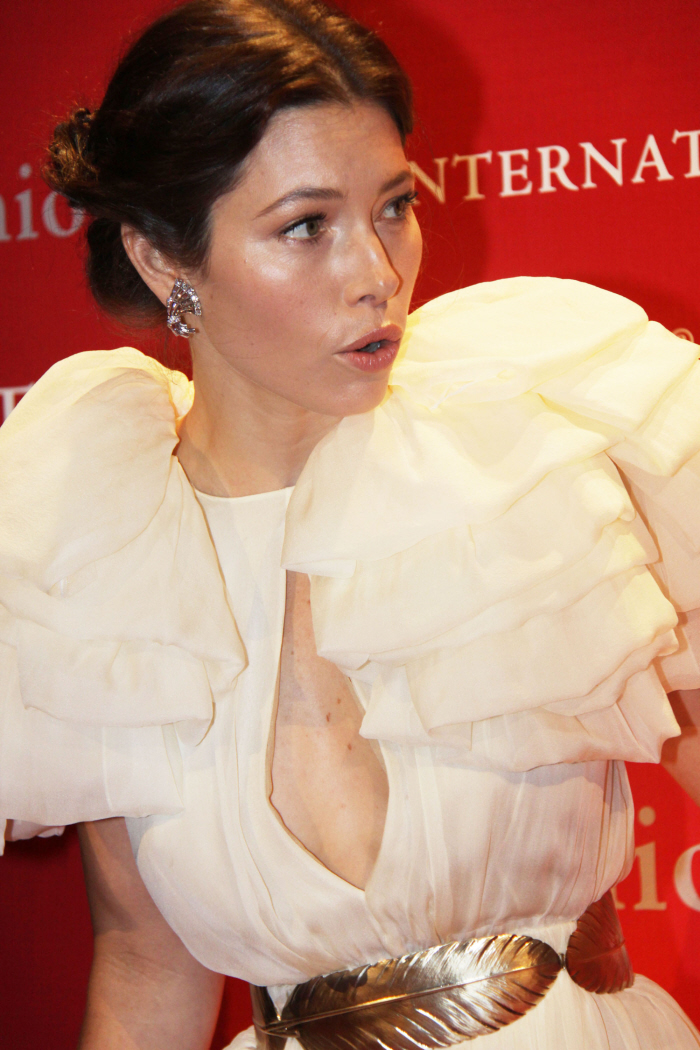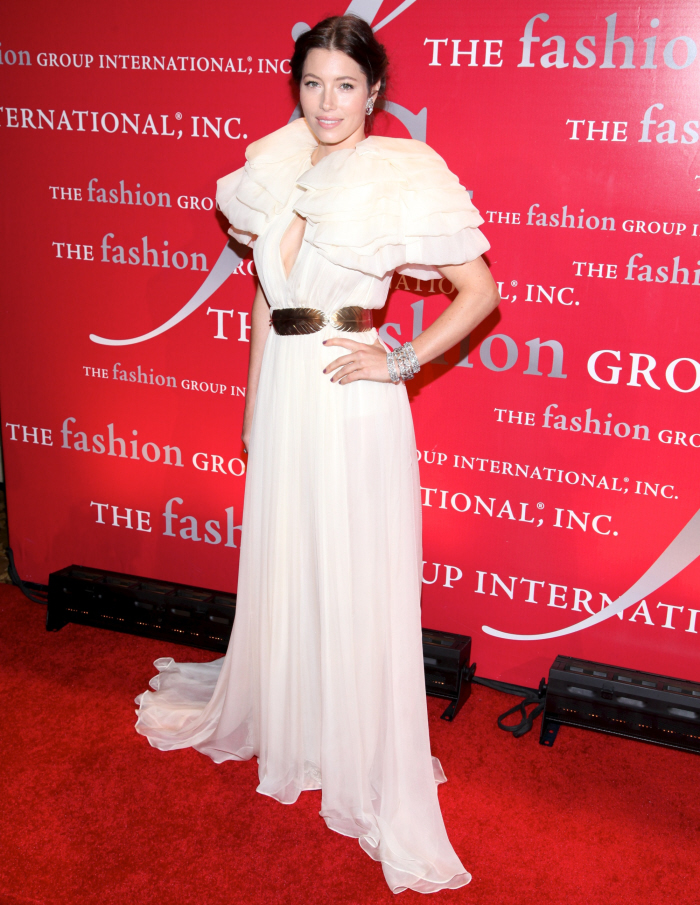 Photos courtesy of WENN.