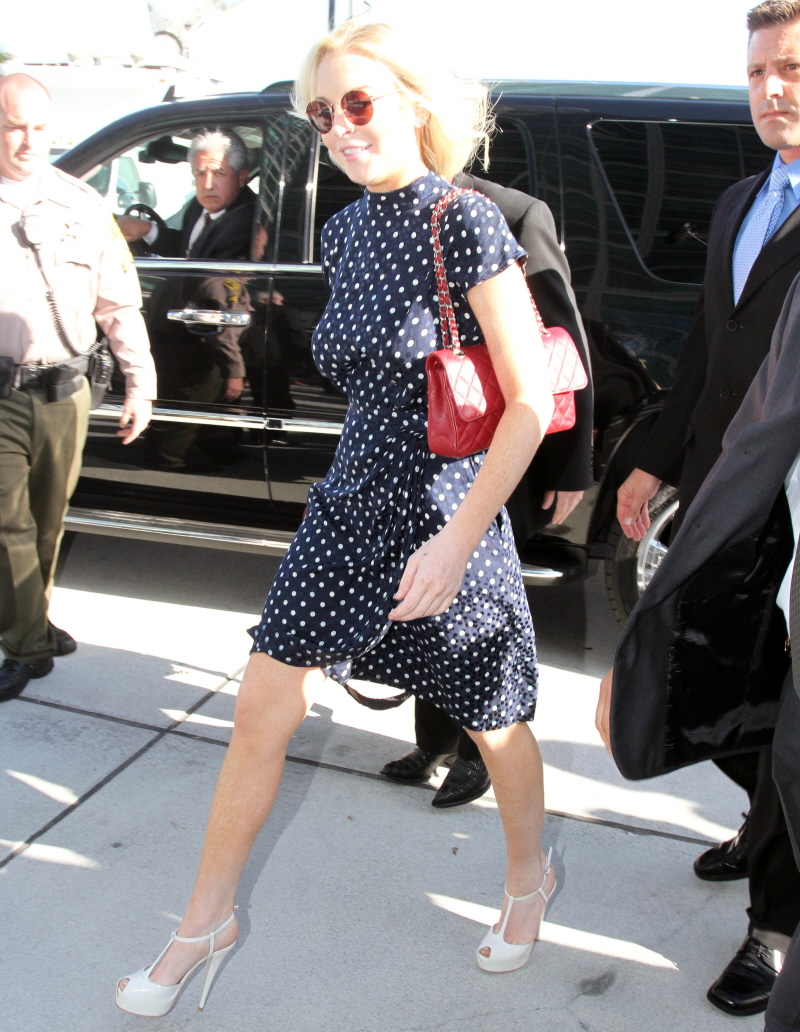 Linnocent is going back to jail! But it's a mixed bag of a sentence. Part of me thinks the Cracken got off easy. Part of me thinks the judge is giving her enough rope to hang herself, so to speak. The sentence is basically as follows: 30 days in jail, non-negotiable, as soon as Linnocent turns herself over within the next week; from there, the judge set a timetable for Linnocent to complete 12 full days at the morgue a month, plus four therapy sessions a month, and if LL doesn't complete either each month, this "probation" is automatically revoked, a warrant goes out for LL's arrest, and she will have to immediately start a 270-day jail sentence. So, 300 days in jail, with only 30 days in jail guaranteed. Here are some random thoughts:
*LL was wearing vintage, with Giuseppe Zanotti shoes. And no bra? It didn't look like her girls were contained. Saggy.
*She apparently told people that she was "sick" with "food poisoning from some bad shrimp". She was barfing all night or something. Sure… "shrimp". Must be a new drug I haven't heard of.
*She doesn't have to do any more community service hours at any place other than the County Morgue.
*Linnocent copped to violating her probation by not attending therapy and by getting kicked out of the Women's Center.
*TMZ's source inside the Sheriff's Dept. says "Lindsay will serve 20% of the 30 days — 6 days in jail." – That's from the 30 day sentence. Ugh.
*No tweeting, no press conferences. Those were both just judicial "suggestions".
*Linnocent was keeping tighter control over her spastic, crackface today. No bulging eyes, no kabuki makeup, just a lot of pouting, lip-biting and fake-eyelash batting.
*I LOVED that the Women's Center said that they might take LL back, but the judge was like, "No, I don't want to put them through that." I also loved that another women's center was all "That crackhead is a bad influence on these women." Seriously, she's a HORRIBLE influence.
*If she wants to leave the state for "work" she has to prove to her new probation officer (her old one quit her crack ass) that she really will be "working". What, like provide receipts for the beejs?
Blah, blah… so, yeah, I'm kind of disappointed, especially because I don't think LL will even end up in jail for a week. But! I know my Cracken. She'll f–k up again. She'll go all crackie and blow off some hours and then she'll go to jail.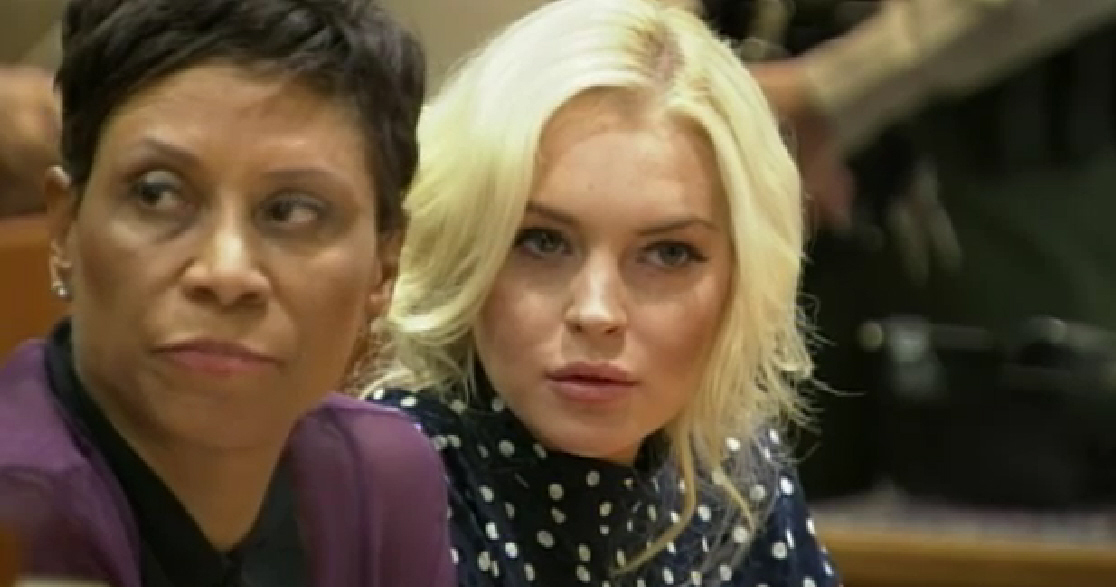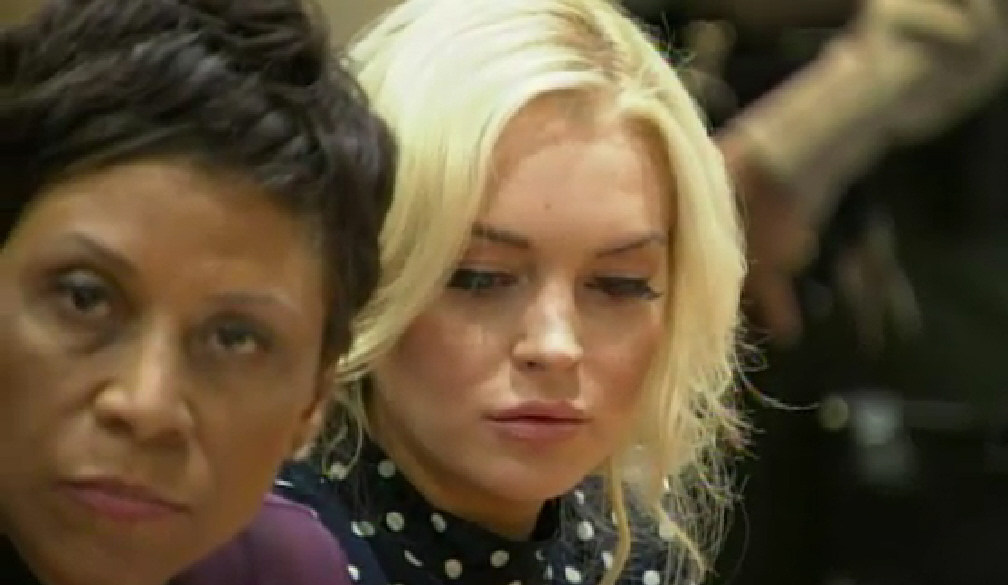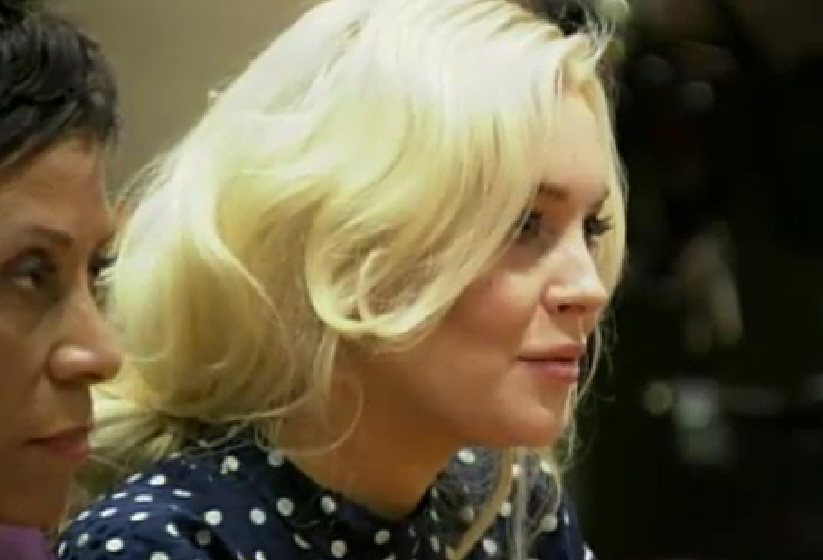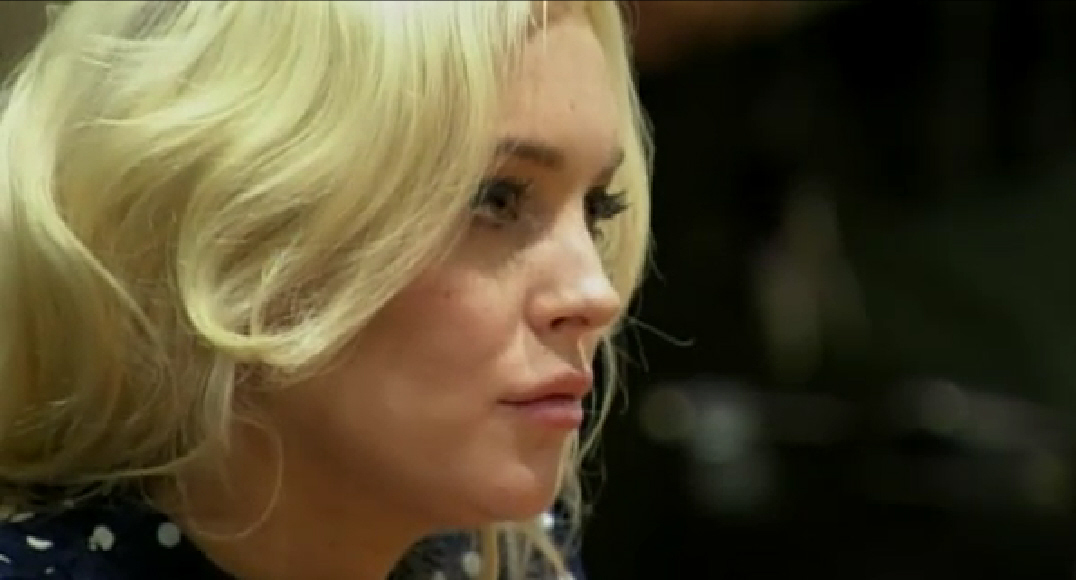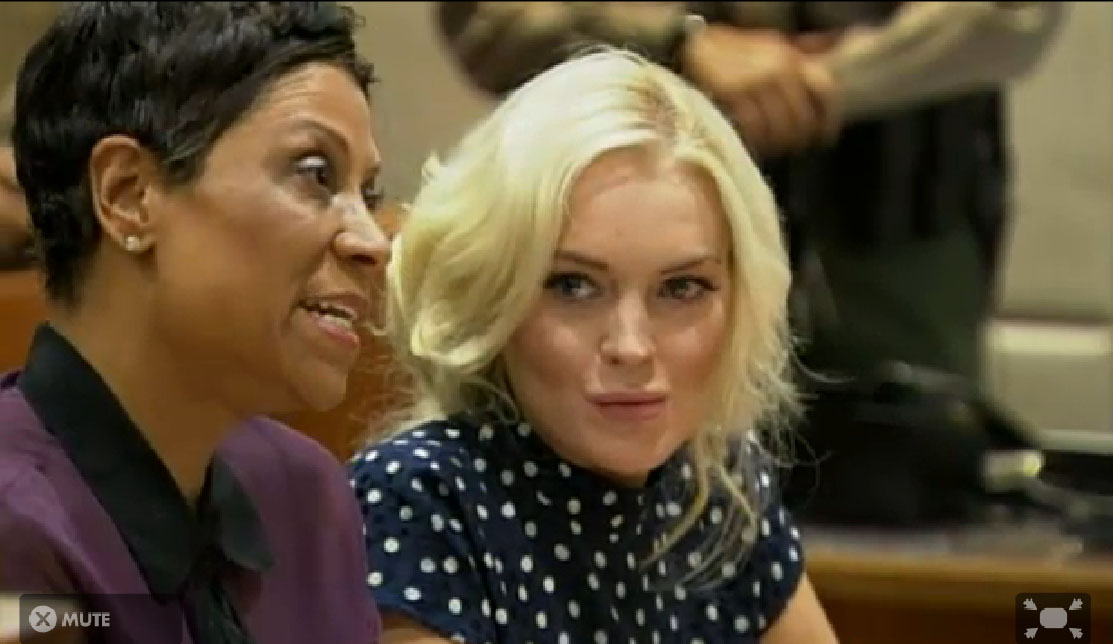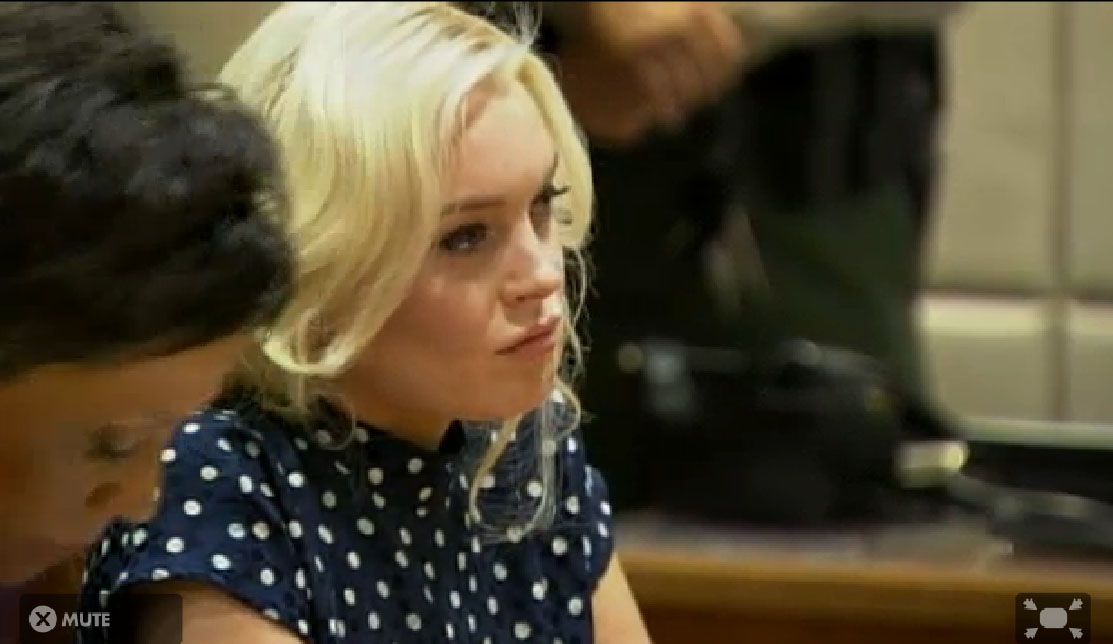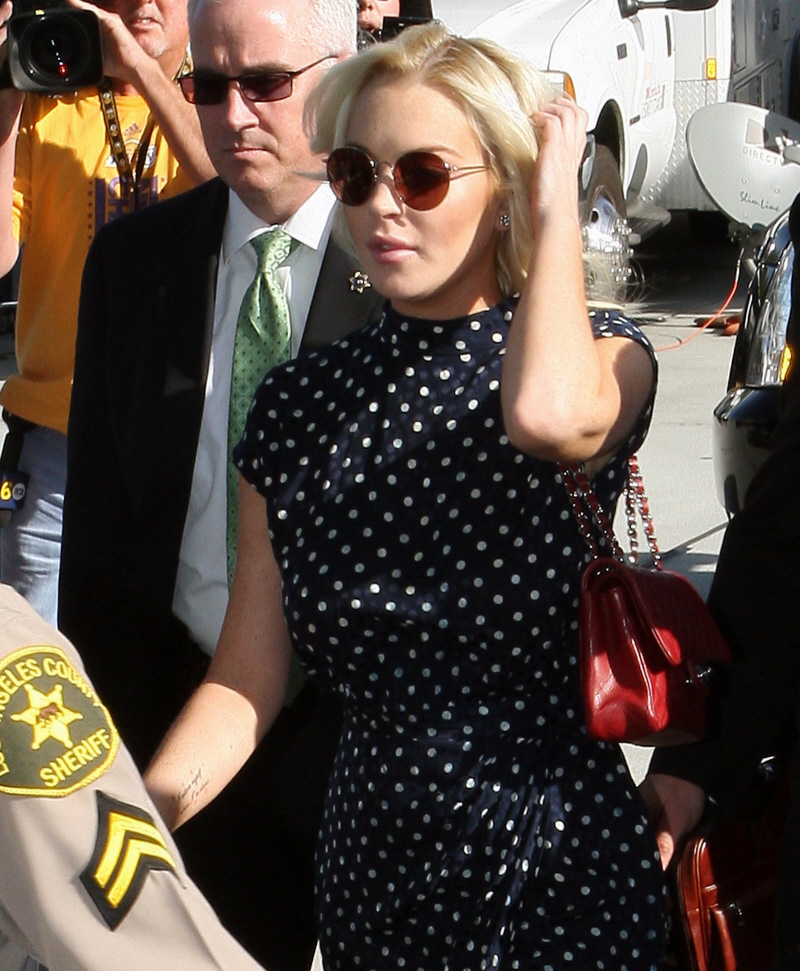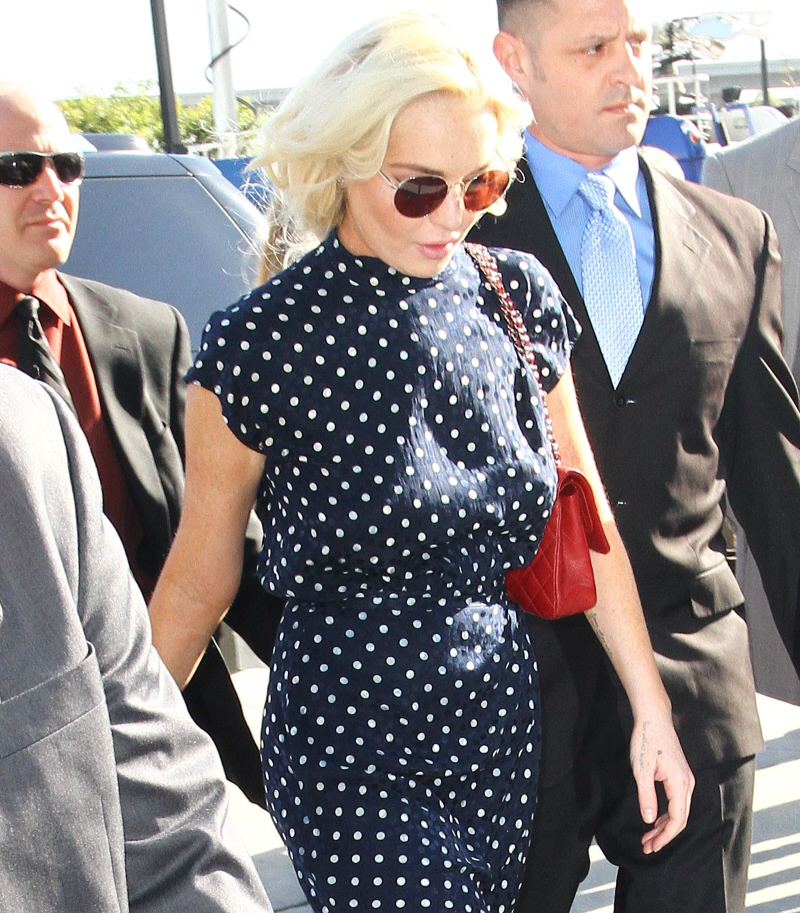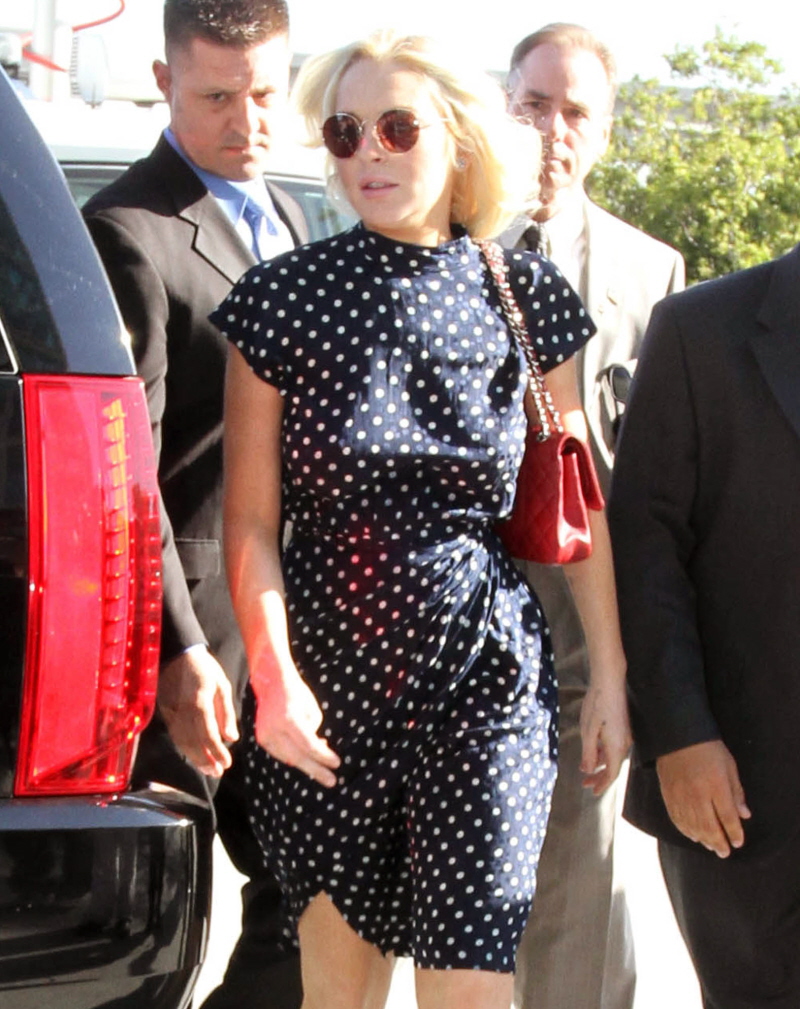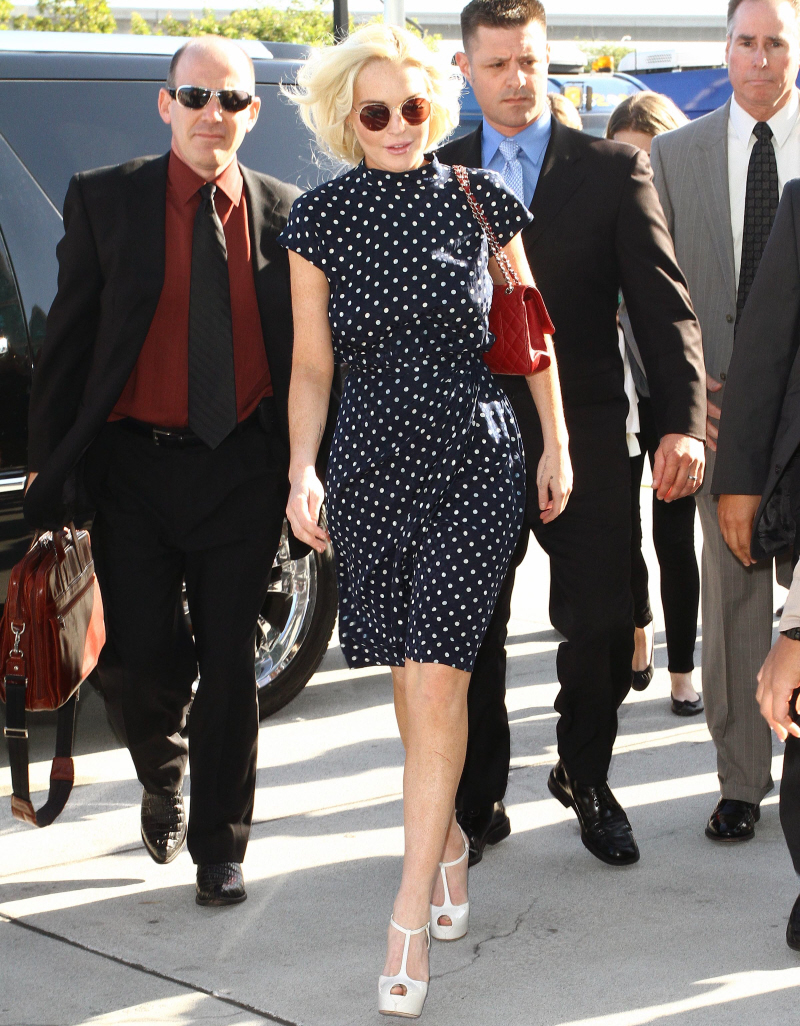 Photos courtesy of Fame, screen caps from the live feed.