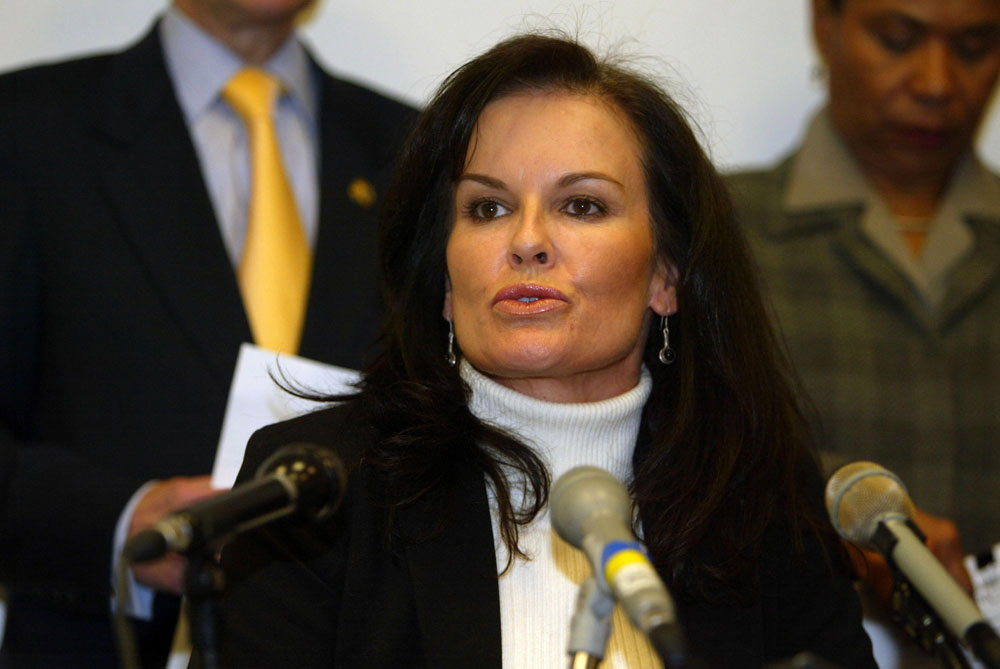 In between defending her daughter's failed sham of a marriage and claiming we don't real know her family, Kris Kardashian Jenner has been promoting her new memoir, a large portion of which is dedicated to her friendship with Nicole Brown Simpson. During her media tour and in her book, Kris claimed that Nicole reached out to her the day before she was murdered, but that she was too busy to see her. In Kris' mind, she somehow could have "saved" Nicole if she had only been there for her. It was ridiculous, self-centered and cruel to bring all that up to promote a book, but that's Kris Jenner for you. She's responsible for foisting her family on the world and she's shameless. Well Nicole Brown Simpson's sister, Denise Brown, went on the record with the Enquirer to denounce Kris and call her both pathetic and a liar. Apparently Kris claims in her book that Denise called her after the murder and asked her about the safe deposit box where Nicole kept photos and other evidence of her abuse. Denise denies ever doing that and says that the fact that Kris is bringing up her sister's murder is hard for their family to take. Denise also calls out Kris for profiting off her sister's death.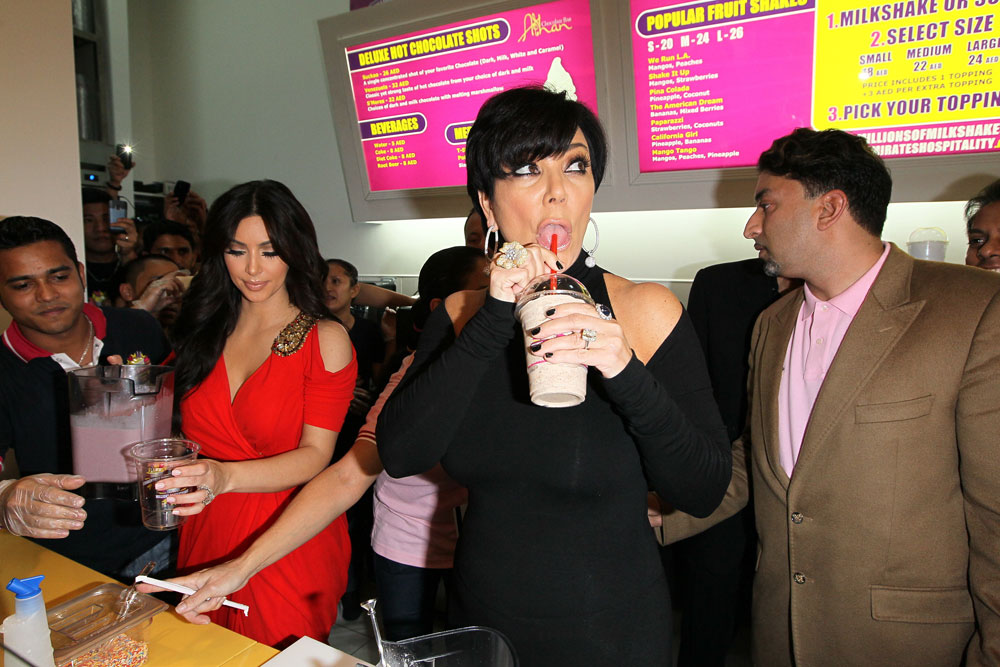 Kris Jenner is being blasted for writing about the death of Nicole Brown Simpson by the murdered woman's sister Denise Brown, who says Kris is dredging up the painful past for profit.

What's worse, Denise says Kris' version of events – as detailed in the newly released "Kris Jenner…and All Things Kardashian" – is not even accurate!

"Kris Jenner IS pathetic," Denise, 54, told The ENQUIRER in an exclusive interview.

In the book, Kris writes that the day after Nicole and her friend Ron Goldman were murdered in June 1994, Denise called her and asked about some photos Nicole kept hidden in a secret safety deposit box.

"Nicole had been beaten up by O.J., and she had been keeping this physical proof in the form of photographs and, it would turn out, other evidence, in which she had documented seven years of abuse," Kris divulged in the book. "Nicole really wanted someone close to her to know what was going on, so that somebody – namely me – could be a witness."

But Denise strongly denies calling Kris, 56, to ask about the photos during those heartbreaking days.

"I had just found out my sister was murdered," Denise recalled. "The last thing on my mind was whether or not Nicole showed anyone any pictures she had in a safety deposit box.

"In fact, I didn't even know my sister HAD a safety deposit box with pictures of her abuse until the beginning of O.J.'s trial – months after she was murdered…

""I think most people will question her intentions of writing about my sister's murder," Denise fumed. "I am really disappointed in Kris. For the past two-and-a-half years, my family has had some relative peace regarding all of this stuff. Now that Kris has brought it up again, she's split open the healing wounds.

"For her to write about it is like reliving it all over again. My poor mother is really taking it hard."

But for the Kardashian clan – who reportedly raked in $65 million last year – it's all about money, say sources.

"Haven't they made enough?" Denise added. "Nicole has been dead for 17 years. Please, Kris, don't profit off of my sister's horrible death."
[From The National Enquirer, print and online editions]
I'm glad someone thought to ask the Brown family what they thought of Kris Jenner's ridiculous claims. The woman is lying through her teeth, and her ex husband was one of O.J.'s high paid defense lawyers. She writes that she never thought O.J. was innocent and that was suspicious of his actions following the murder. So why didn't she confront her ex husband about it? I'm sure she made up a bunch of excuses and lies about that too.
Kris also revealed that she cheated on her then-husband, Robert Kardashian, with a "producer named Ryan" when she was 30. (Not this Ryan, he would have been 11 at the time.) That was in 1985, and Kris filed for divorce from Robert in 1990. She wrote that "I don't know why I was having a mid-life crisis at 30, but I was. His name was Ryan, and he was a producer. We had wild sex everywhere, all the time." TMI from Kris, but that's what she's known for. That and bending the truth to promote herself and make money.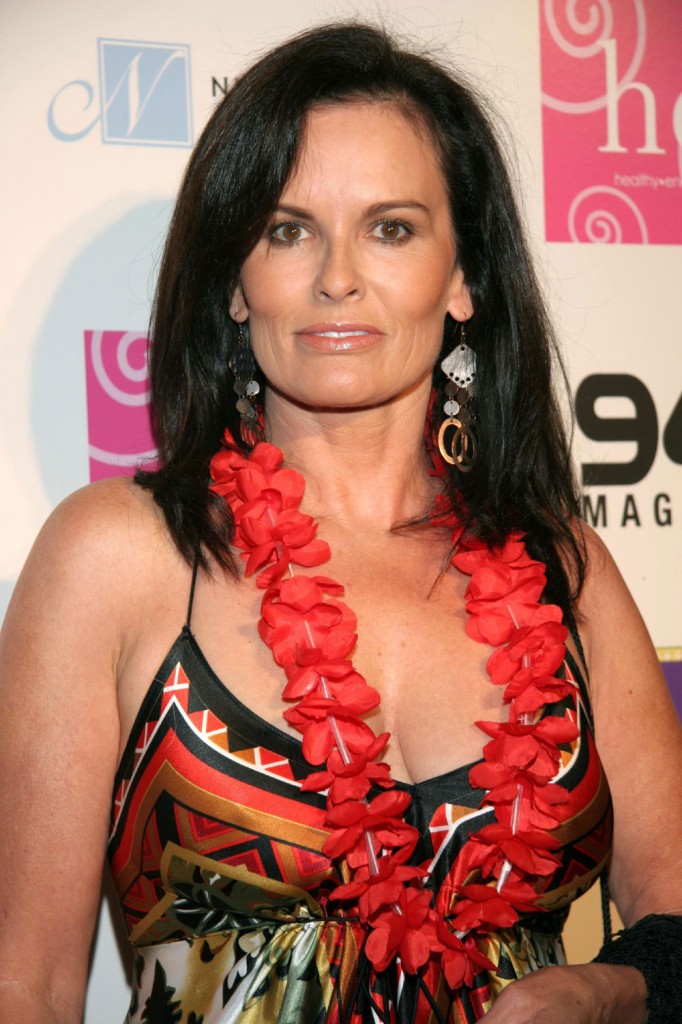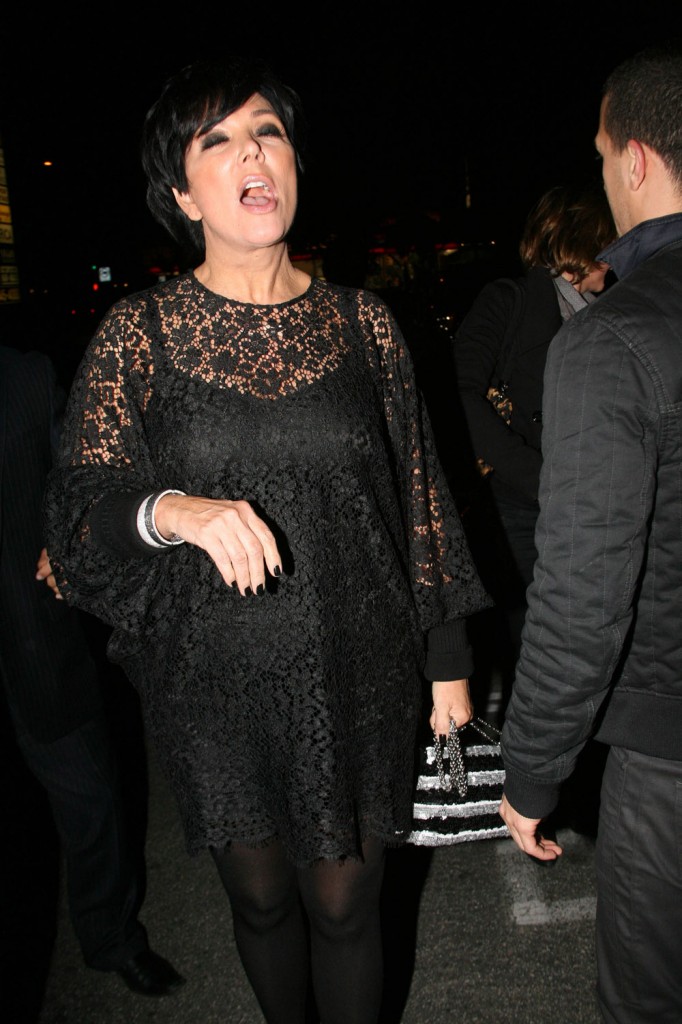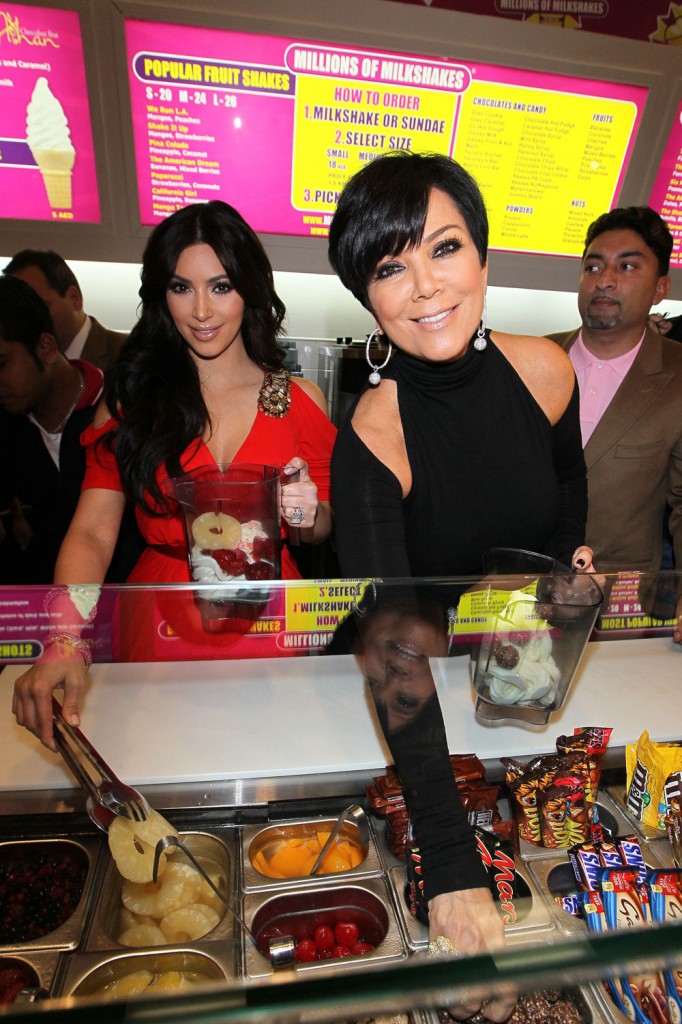 These photos of Denise Brown are from 2007. Kris is shown this year making an ass of herself as usual. Credit: WENN.com