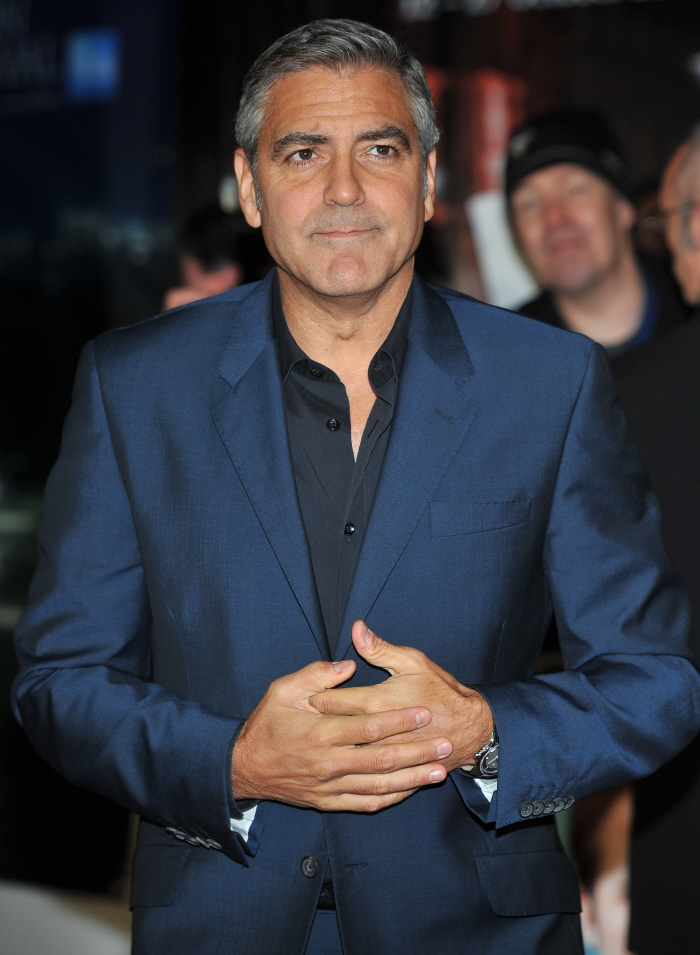 Back in 2004-05, George Clooney put on a lot of weight for a supporting role in Syriana. In the film (which I still have never seen), Clooney's character is apparently being tortured, and as the scene progressed, Clooney did serious damage to his back. It was a serious enough injury that Clooney's has had several surgeries to try to repair the damage, and I believe he still lives in pain. He even had to withdraw from The Man From U.N.C.L.E. because the stunt work would be too much for him. As I continue to see photos of Clooney's press tour for The Ides of March and The Descendants, I've quietly begun to wonder if Clooney's back isn't still in bad shape. On many red carpets, Clooney's shoulders have been slumped, and when he thinks the camera isn't on him, he's often mid-grimace. In Clooney's recent Rolling Stone interview, he talks in detail about what it was like living in physical pain, and how he contemplated suicide:
George Clooney won his Best Supporting Actor Oscar for his role in Syriana (2005), but you have to wonder if he winces every time he glances at his shiny trophy. Playing a bearded CIA operative caught up in the shifting sands of Middle East geopolitics, Clooney injured his spine during a scene in which his character is taped to a chair and tortured. Several surgeries were required to fix the problem, but Clooney still complains of rattling headaches. Back in 2005, he told Fresh Air's Terry Gross that the pain became so persistent and aggravating at one point that he actually contemplated suicide. In the most recent issue of Rolling Stone, Clooney goes in to greater detail:

"I was at a point where I thought, 'I can't exist like this. I can't actually live.' I was lying in a hospital bed with an IV in my arm, unable to move, having these headaches where it feels like you're having a stroke, and for a short three-week period, I started to think, 'I may have to do something drastic about this.' You start to think in terms of, you don't want to leave a mess, so go in the garage, go in the car, start the engine. It seems like the nicest way to do it, but I never thought I'd get there. See, I was in a place where I was trying to figure out how to survive."
[From Entertainment Weekly]
Poor guy. Now I feel bad for joking about how old he is. I mean, he is too old for these young chicas, and now we know that he probably doesn't do much with them besides look. He just wants someone pretty on his arm, and for them not to jostle him! Poor George. I hate pain. I fear pain. I can totally understand having a moment of "I can't live in this kind of constant pain, so maybe I should just end it." I'm not saying it's right or recommending it or ANYTHING, I'm just saying that I understand, and good for Clooney for finding a way to live with it.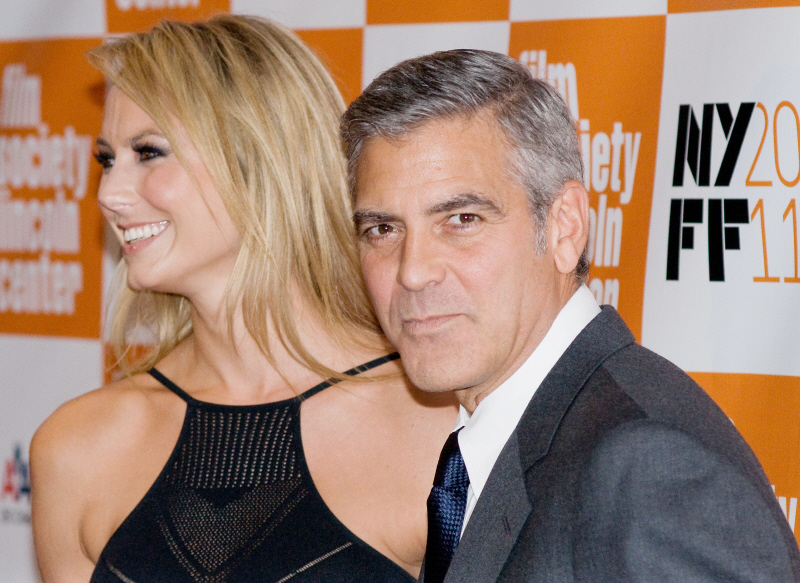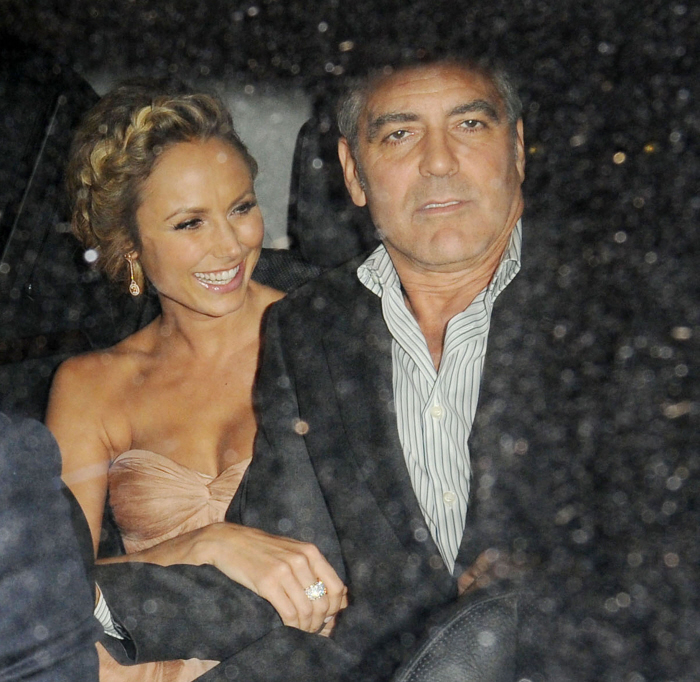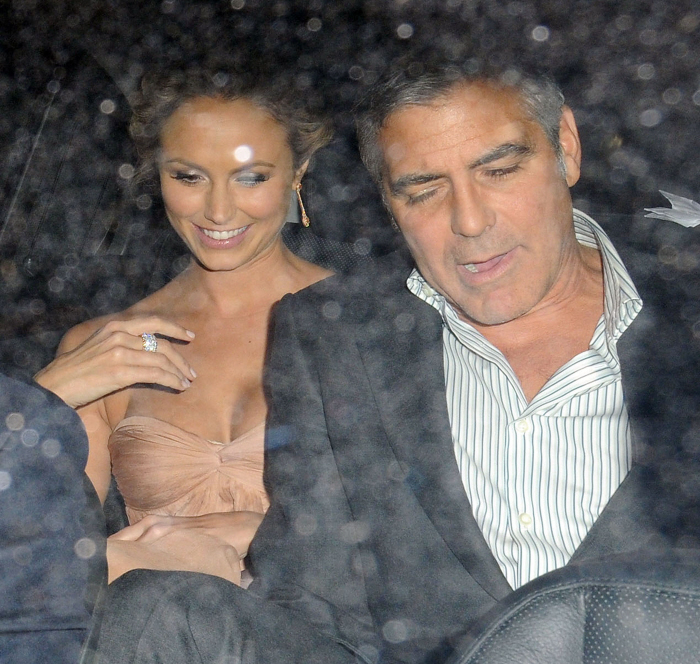 Photos courtesy of WENN.