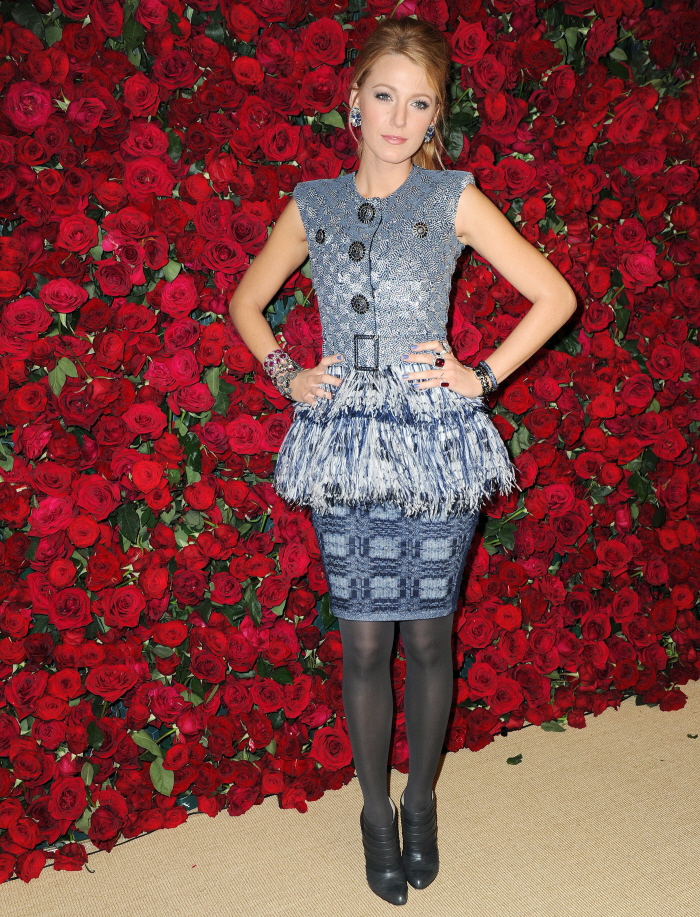 Is it funny to anyone else that Blake Lively is currently one of the faces of Chanel, and Sarah Jessica Parker has never had a contract with Chanel, even after wearing Chanel endlessly for years? That just struck me as funny because I'm staring at photos of Blake and SJP, both in Chanel last night, and it seems like SJP is probably looking at Blake and thinking, "Seriously? HER?" The event was a MoMA benefit/tribute thing for Pedro Almodovar, and the event got a pretty great turnout. Two of the biggest "names" were definitely SJP and Blake, but I'll have other ladies too in another post. First, let's just talk about the fashion.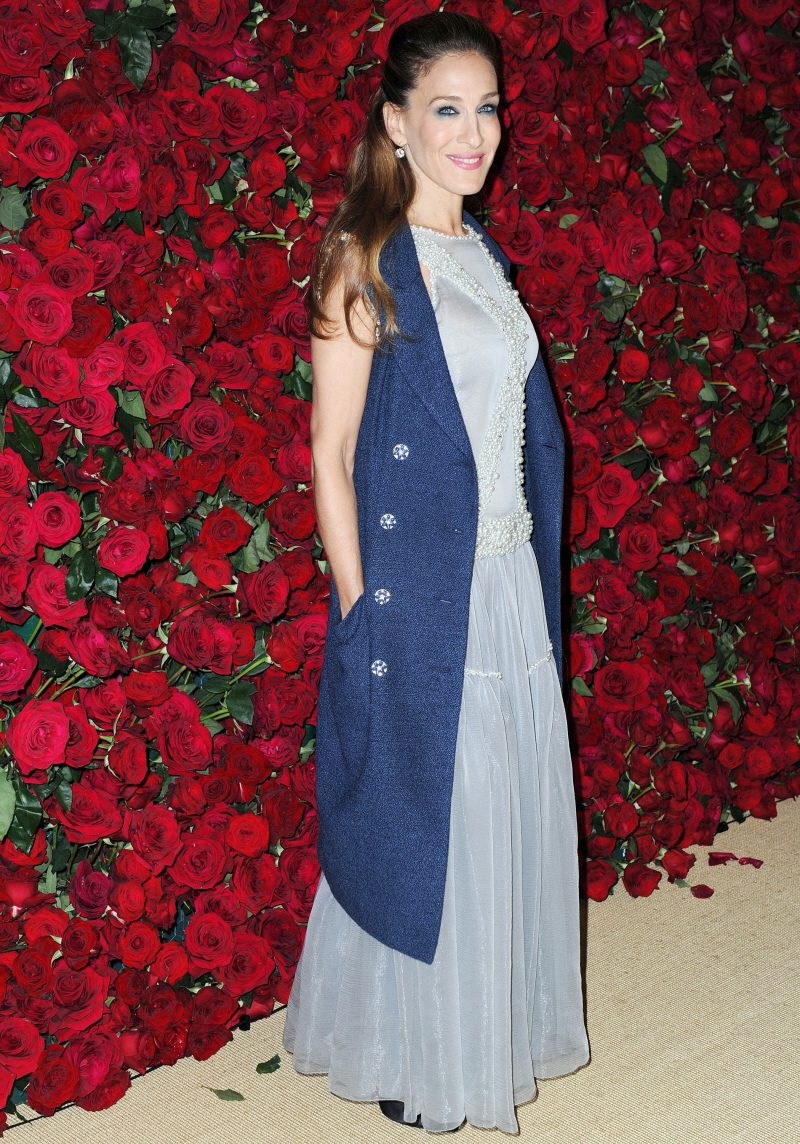 Both ladies were wearing Chanel, like I said. SJP seems to be wearing Chanel Resort 2012, and Blake is in Chanel Couture. Is it okay if I hate both outfits? Because I do. I hate them hard. I might think SJP's dress was cute, but that gigantic VEST completely kills the look and makes her look like "Oooh, I'm in NYC and I wish I was on the prairie!" Meanwhile, Blake's Chanel look is just… funky. Unflattering? Is it just an odd design? Yes, but it's also too small, right? She poured herself into this couture, and she shouldn't have to – she has a model-y figure already.
So instead of asking who looked better, here's the question: who looked worse? I think it's SJP, because her styling is terrible too, while Blake looks nice from the neck up.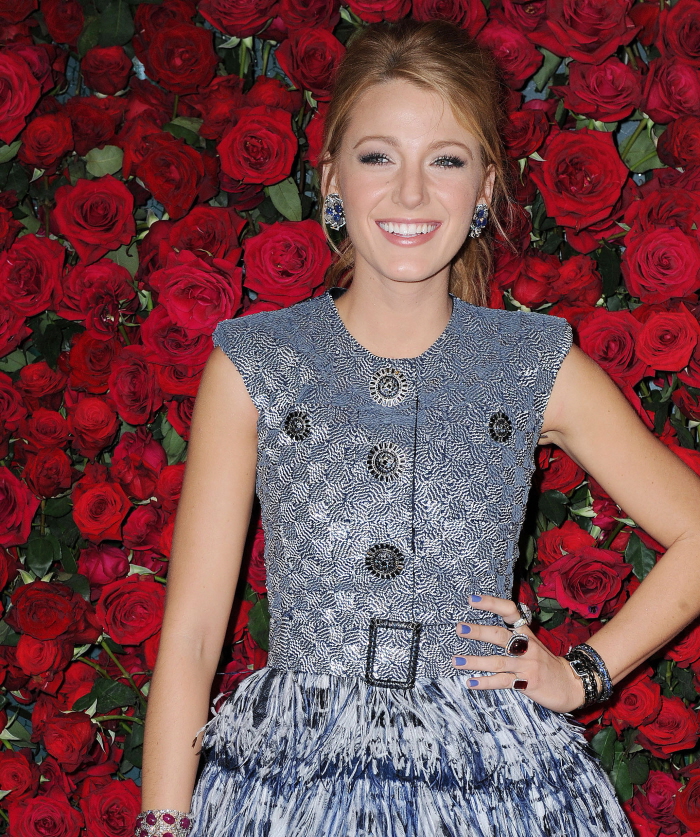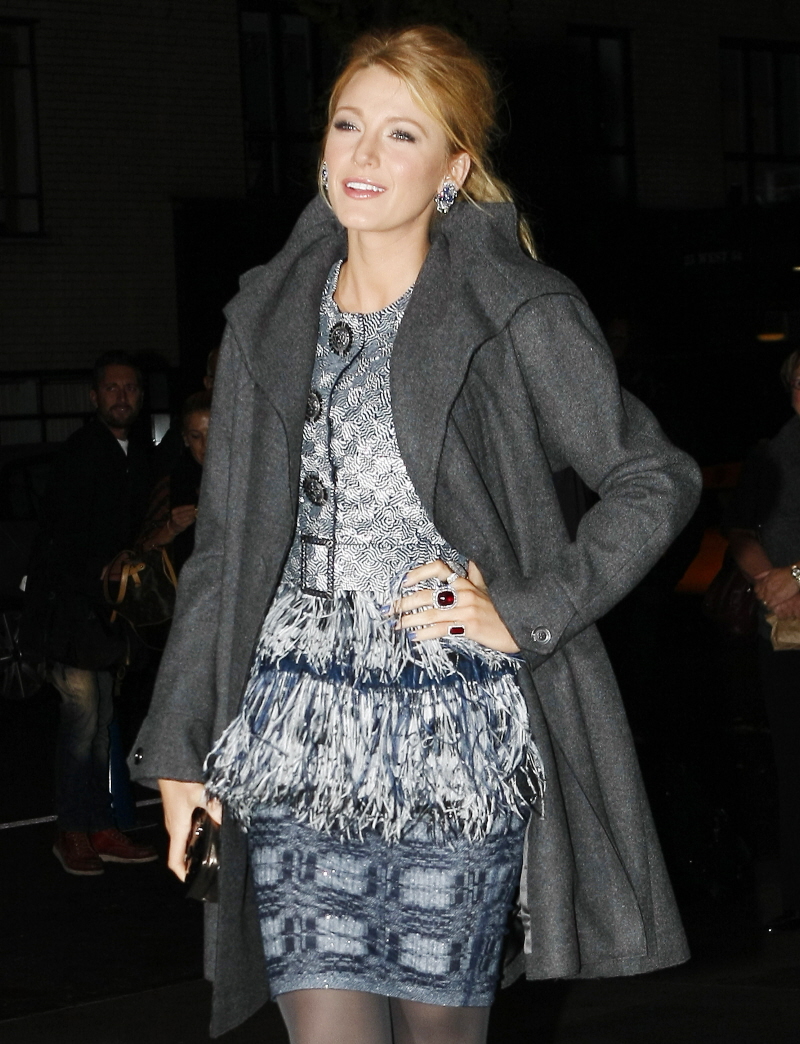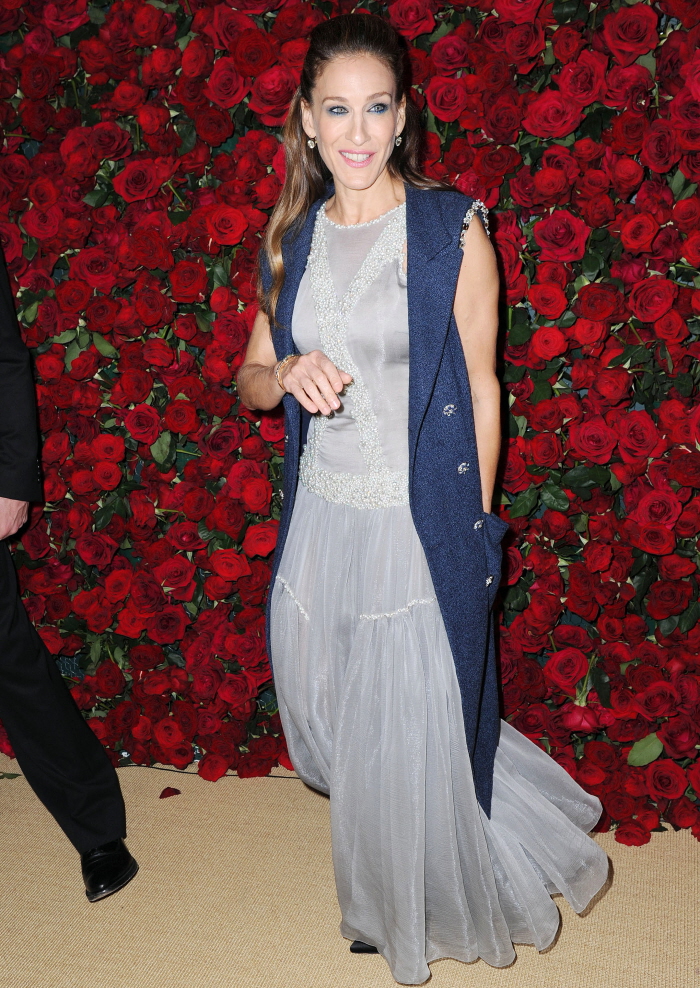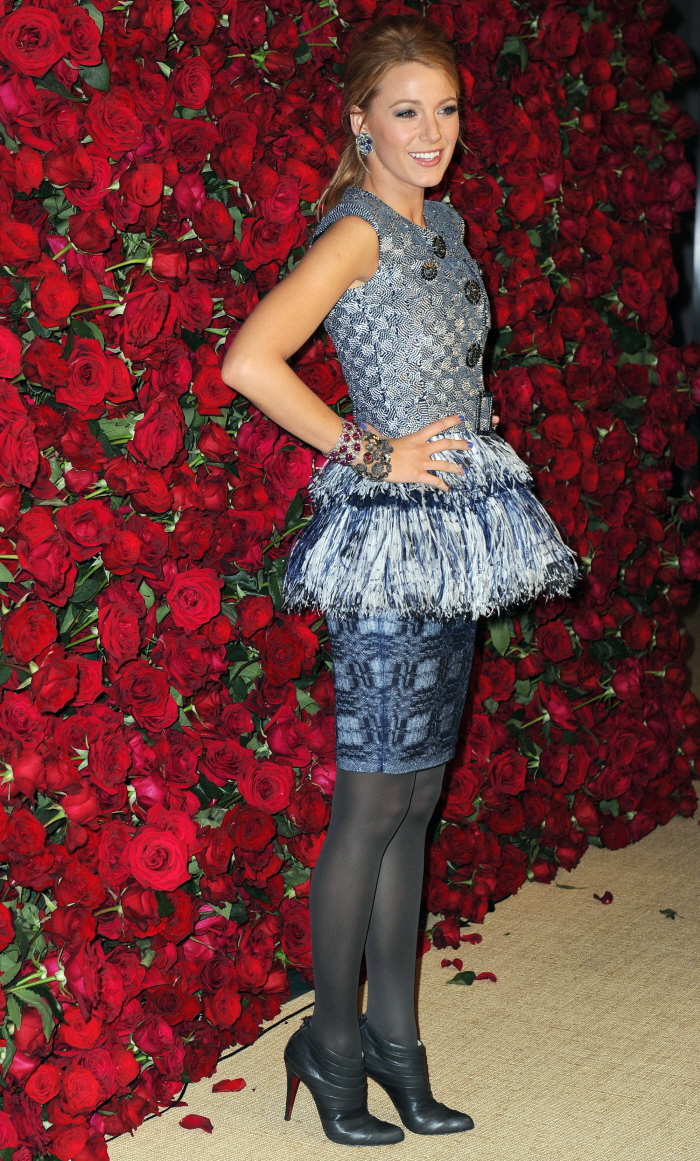 Photos courtesy of Fame.