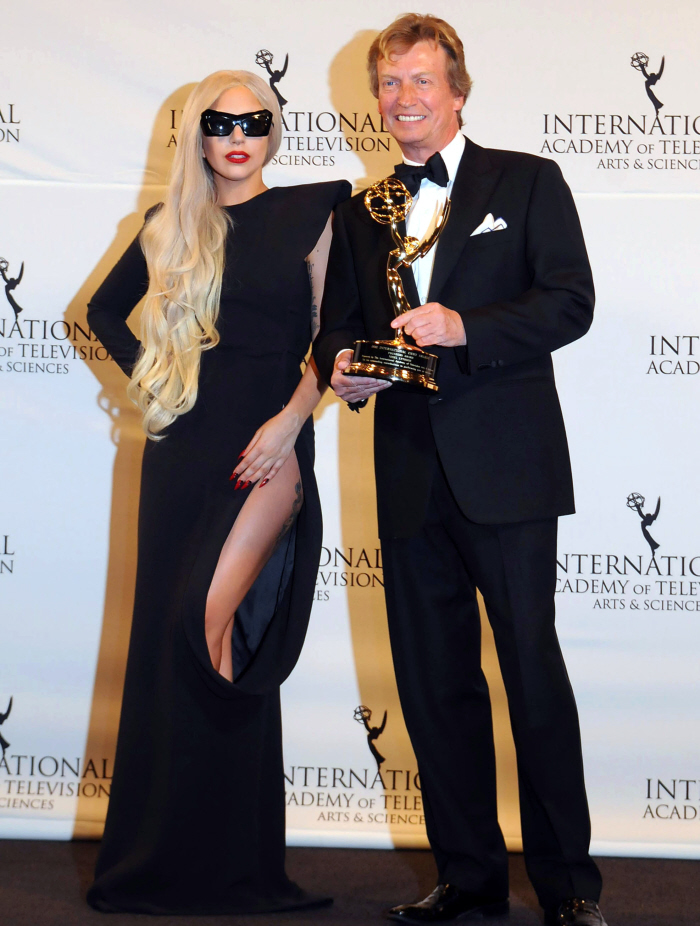 Here are some photos of Lady Gaga at two different events in NYC yesterday. In the photos of Gaga in black, she's attending the International Emmy Awards, and she's standing with Nigel Lythgoe. There are other photos where you can see just how odd/gross/inappropriate this gown is – it has a huge "cutout" on the side, so that whenever Gaga turned a certain way, you could see her shadowy biscuit. Huff Po claims Gaga is wearing a thong, but I don't see it. I think the bitch was going commando.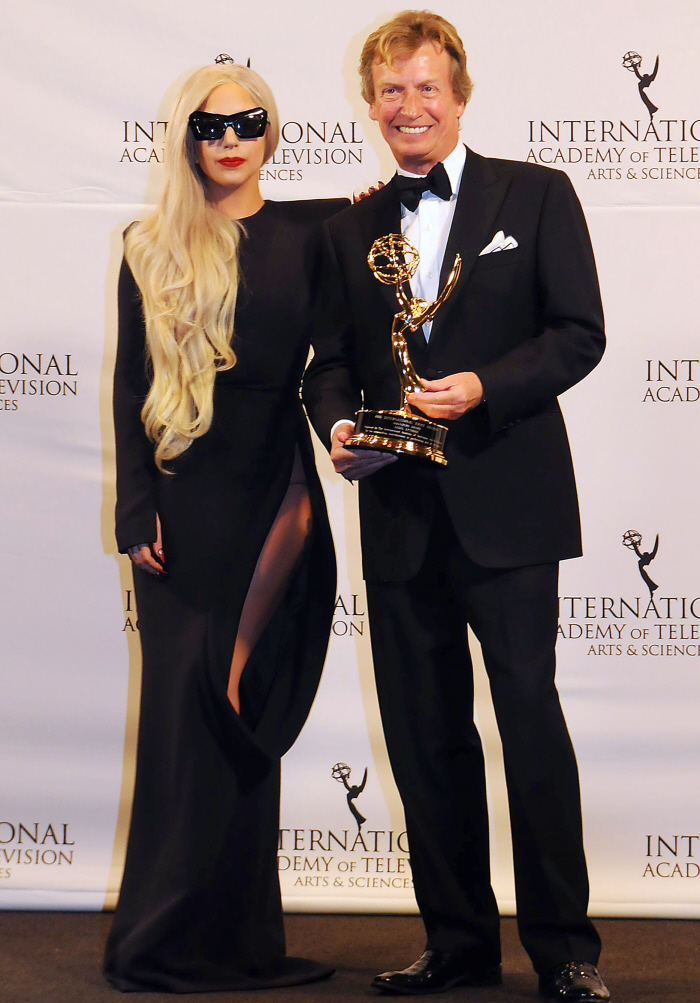 And then Gaga opened up "Gaga's Workshop" at Barney's. It was a ribbon-cutting ceremony and everything – thus, Gaga has those strange-looking oversized scissors in her hand. For this event, Gaga chose to wear a custom-made Chanel ball gown with a giant crinoline (and petticoat?). The top part looks like standard Chanel suiting, and I don't really understand why this event called for a huge hoop skirt. Oh, and look at her gloves – they have built-in claws! So… here's the question: which outfit is worse? Cracked-out Gone With the Wind or Biscuit-flasher? They both suck in different ways, right? I'm leaning more towards the shadowy biscuit-flasher dress as the worst.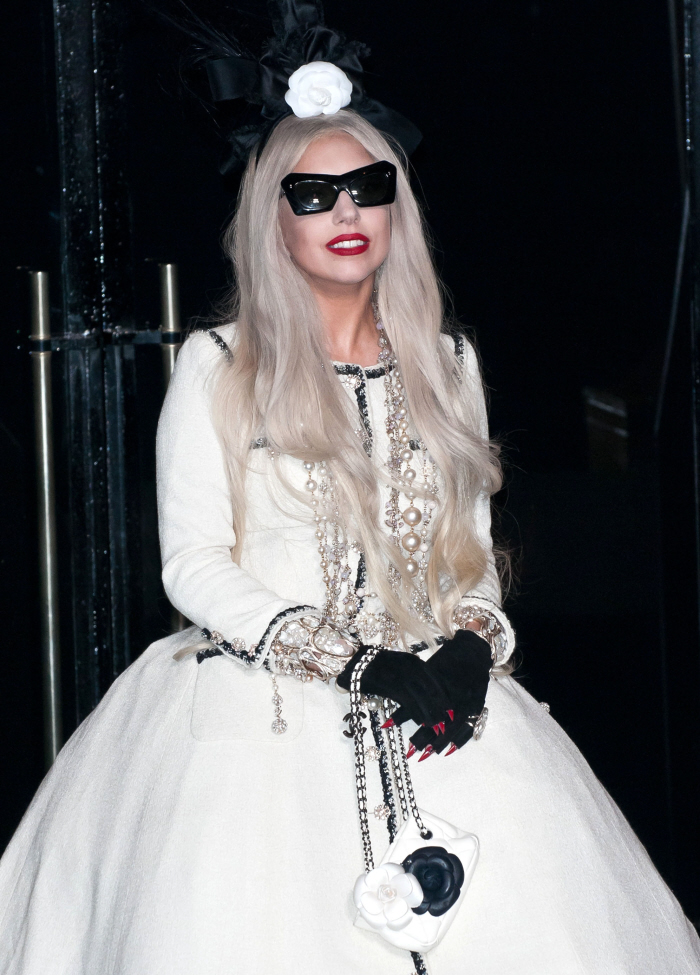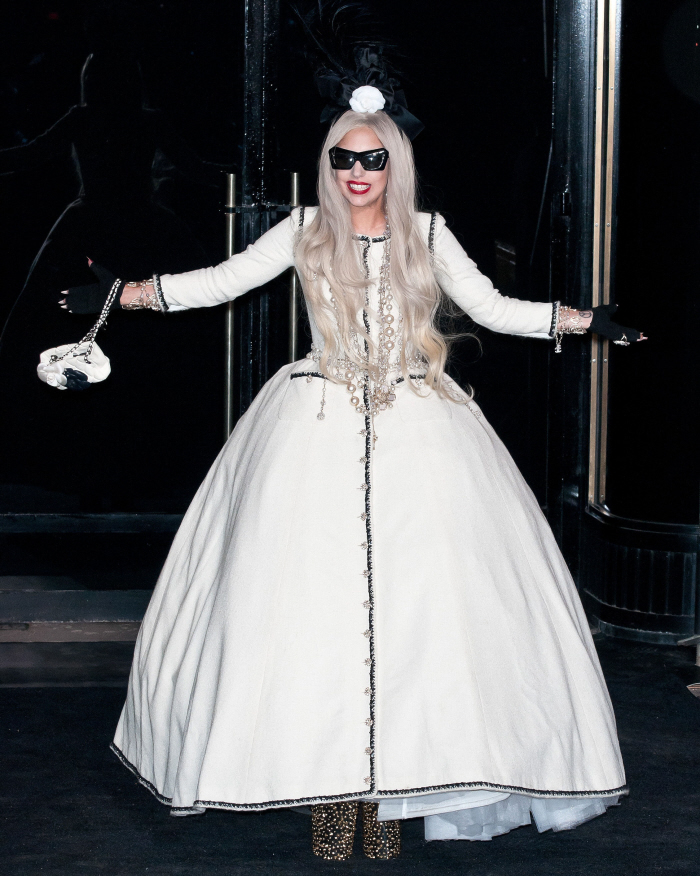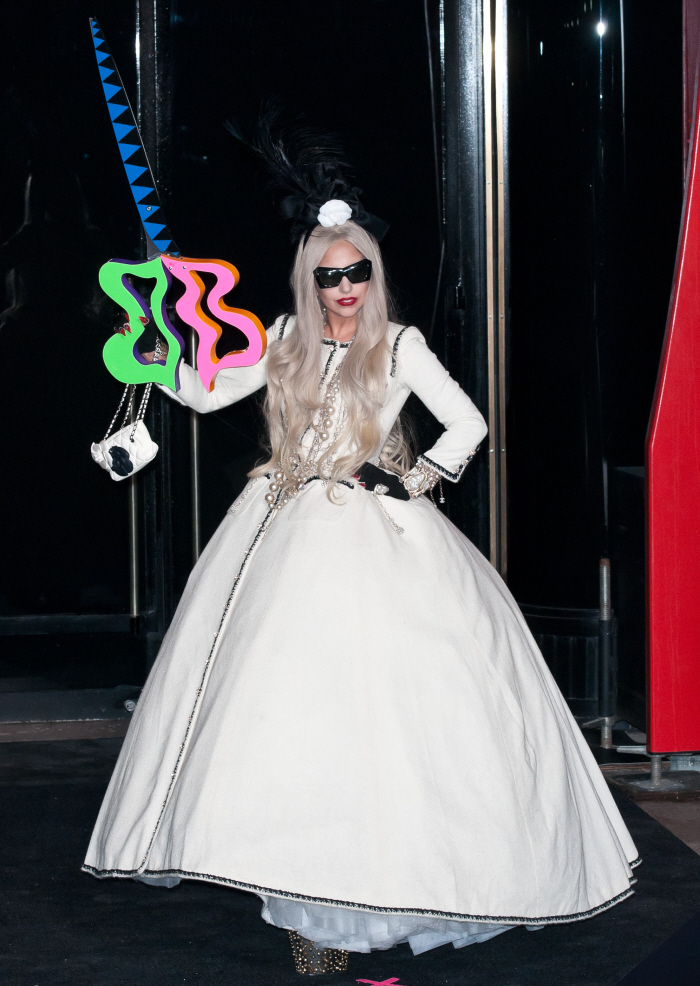 Photos courtesy of WENN.