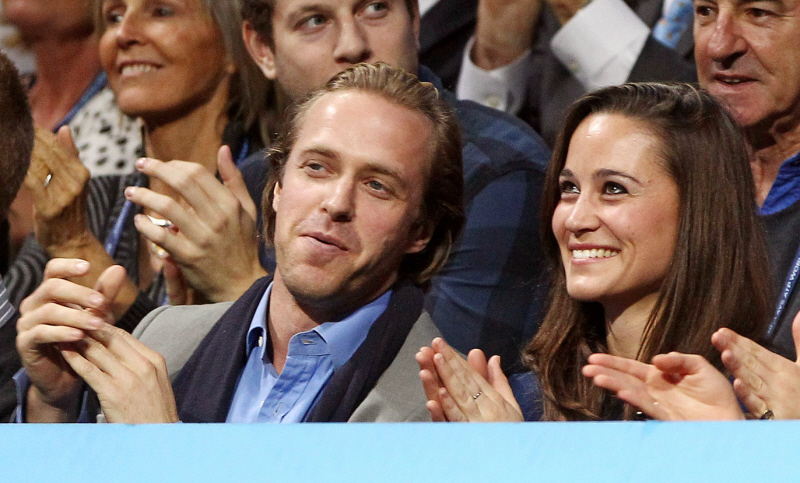 These are photos of Pippa Middleton on Sunday, where she attended the ATP World Tour tennis match between Roger Federer and Jo-Wilfried Tsonga in London. Um… LOOK AT HER DATE. He's got an attractive face, right? I mean, on his own, he's somewhat handsome and a stylish-looking dude, sort of like a well-put-together Rhys Ifans, but compared to the other guys Pippa has been attached to this year (Alex Loudon, George Percy), this guy is a complete stud. Unfortunately, NO ONE knows who he is. I've checked American tabloids, British tabloids, Gawker, Radar, all of them are coming up blank. But! Everyone has noticed him, which is the point. Just a few weeks after getting dumped by Alex Loudon for being so middle-class and common, Pippa is already bouncing back with a very public tennis date with a mysterious stranger. Pippa wins!
In my mind, this dude isn't completely English. This is how I picture him: he's part Italian, part French, with some mysterious title from a royal house that no longer has a voice. He was educated in England, though. You can't quite place his accent, but his voice is rich and soothing. He's new money, obviously, and he takes a lot of care in his appearance. Although he's straight, he gives the Middleton girls makeup advice, because he's the only one who can get through to them – "Enough with the eyeliner, ladies!" He takes Pippa out on whirlwind adventure dates and buys Pippa lovely pieces of jewelry. That's just how it goes in my mind. I want Pippa to do well. Because I'm worried that at the end of the day, she won't successfully overshadow her "Waiting Is An Art" sister. And I want Pippa to overshadow her.
Various media outlets have supplied other names for Pippa's potential new boyfriend. George Percy is on the list, as is James Blunt, nightclub owner Charlie Gilkes, a pal of Prince William's. Oh, and David Gandy was at the same tennis match too! Pippa and Gandy? NO. That cannot happen. But I like the idea of Pippa dating a celebrity – we just have to find a good one. For now, though, I like this mysterious stranger better than all of those dudes.
UPDATE: Ah, we have an ID! He is Tom Kingston, "ex-boyfriend of Prince William's former squeeze, Natalie Hicks-Loebbecke. Rugged Bristol graduate Tom, 34, certainly has the right CV for dating her royal hotness. He used to procure the release of hostages in Iraq and now works at Schroders private bank." Nice… very English, very good looking.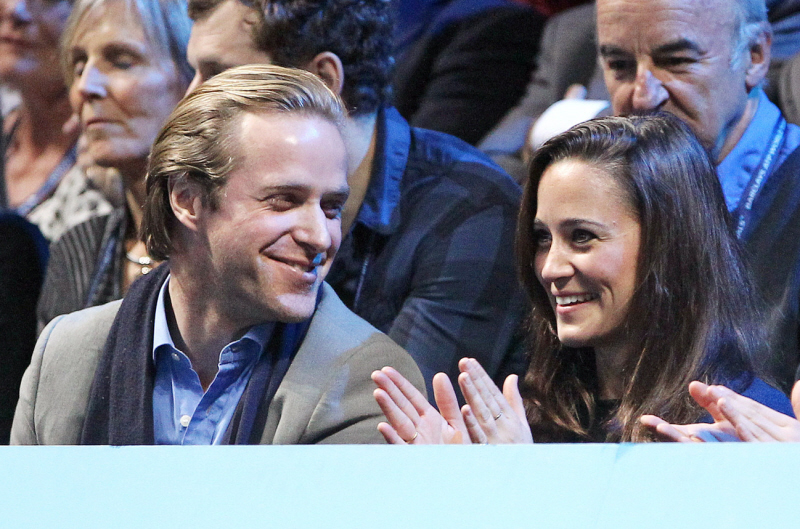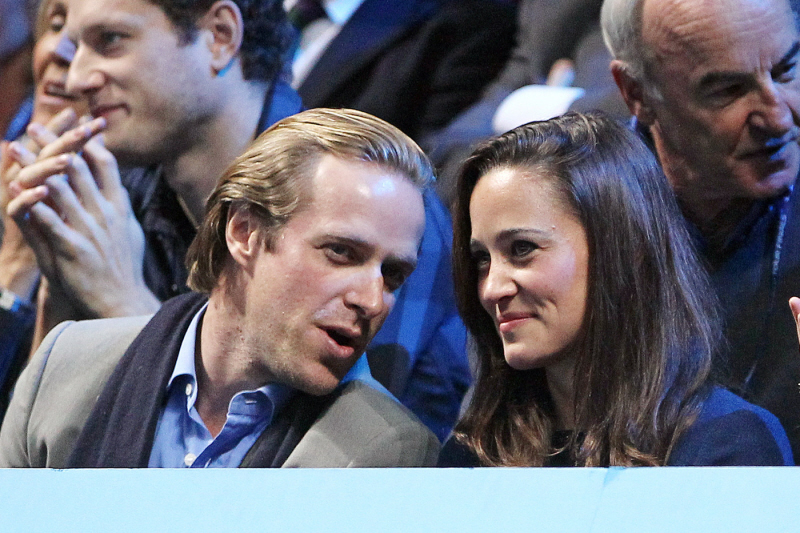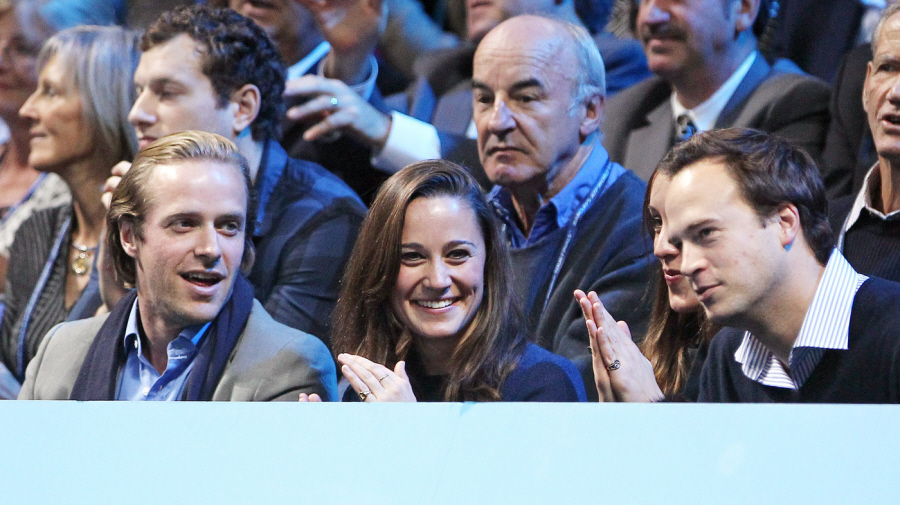 Photos courtesy of Pacific Coast News & WENN.