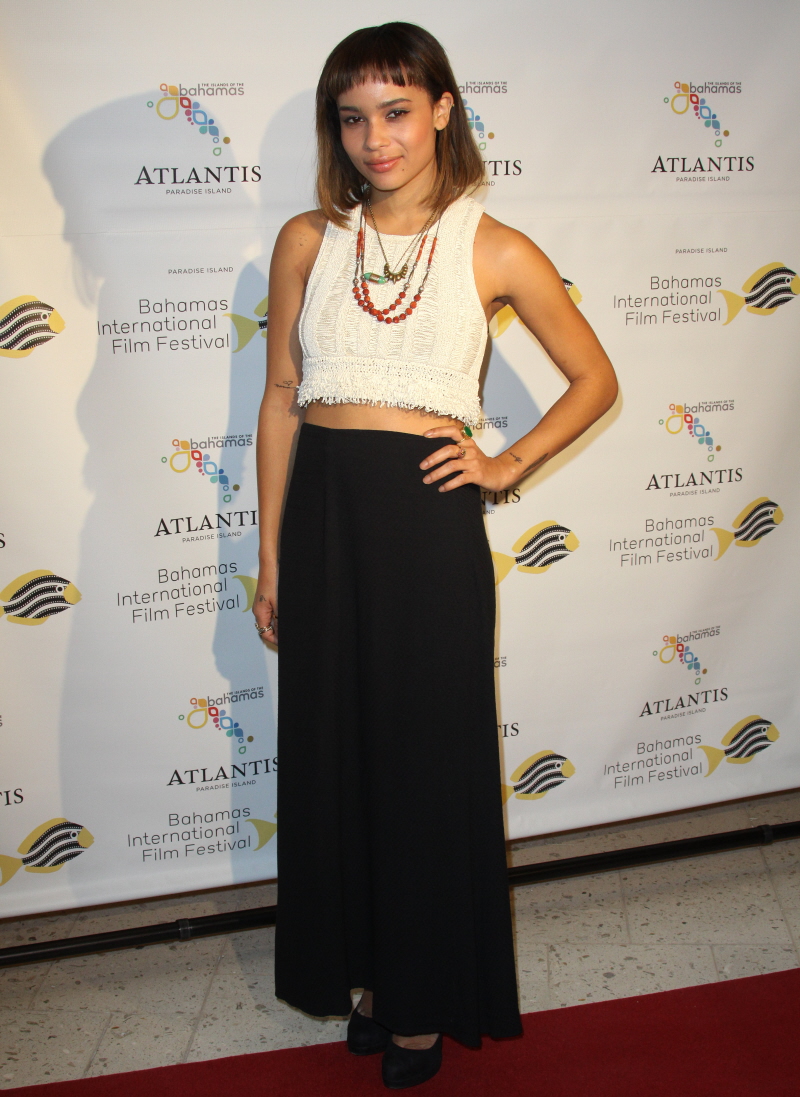 These are some new photos of Zoe Kravtiz at the 8th annual Bahamas International Film Festival, where she was "honored" with the "Rising Star Tribute". I mean, obviously, she's an ingénue, and some people are going to give her some sketchy beginners' "awards" but really – how much does this mean if they honored Heather Graham with a Career Achievement Award? Because that happened too. So, mostly this was just a nice trip to the Bahamas for Zoe. Sidenote: I don't even think she's anything special when it comes to acting – she and January Jones were pretty awful in X-Men: First Class, the worst parts of an otherwise good-to-great film.
So really I'm just writing about Zoe once again to talk about how terrible her hair is. It wasn't always this awful – for a while there, she had a half-decent haircut. But a few months ago, Zoe chopped off her hair and gave herself these itty-bitty bangs terrors. That's right – it's so bad, it's gone beyond "trauma" and reached some sort of hair terrorism. Before these photos, I didn't even notice that the bangs are cut to "frame" Zoe's face. I still don't get this "look".
Now, should we even talk about the fashion? She wore a 1990s crop-top belly shirt to an awards ceremony. *headdesk* This girl. She has this really lovely, healthy, petite figure and she has NO idea how to dress.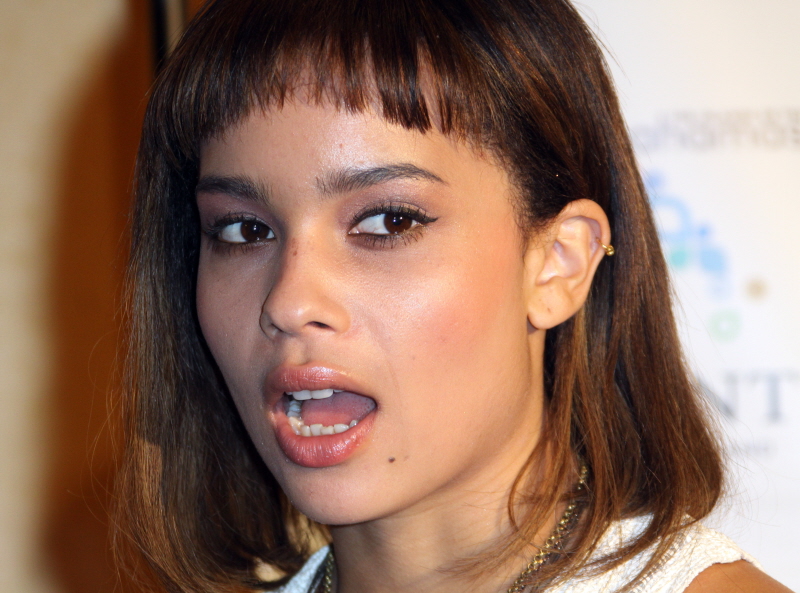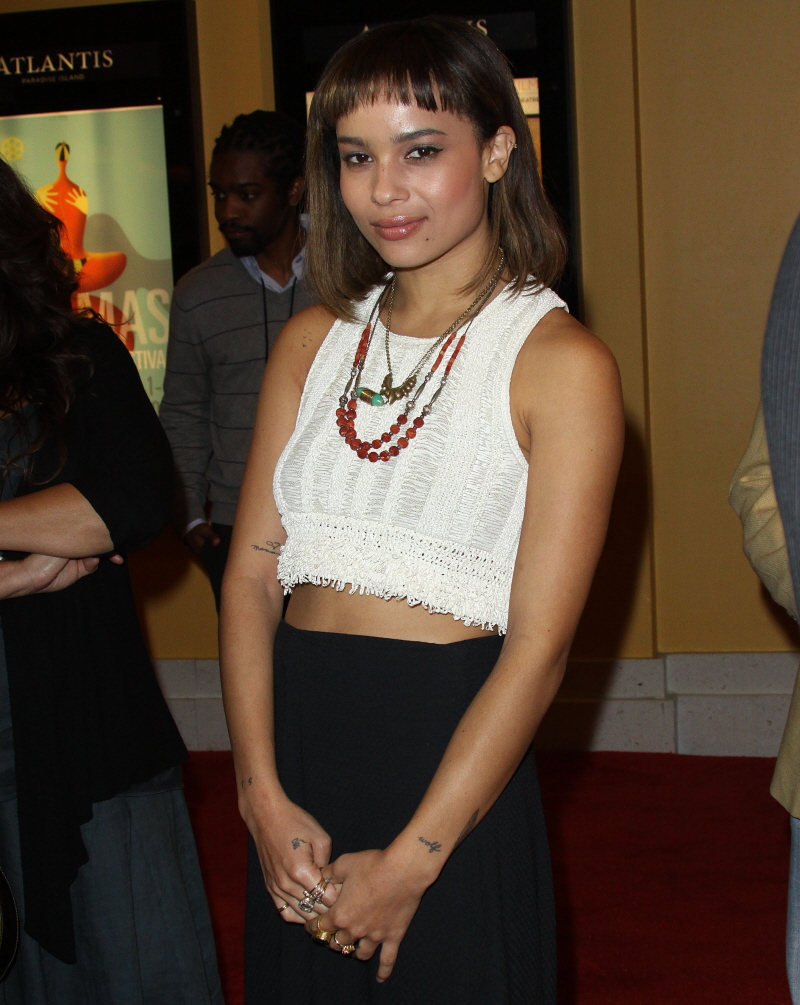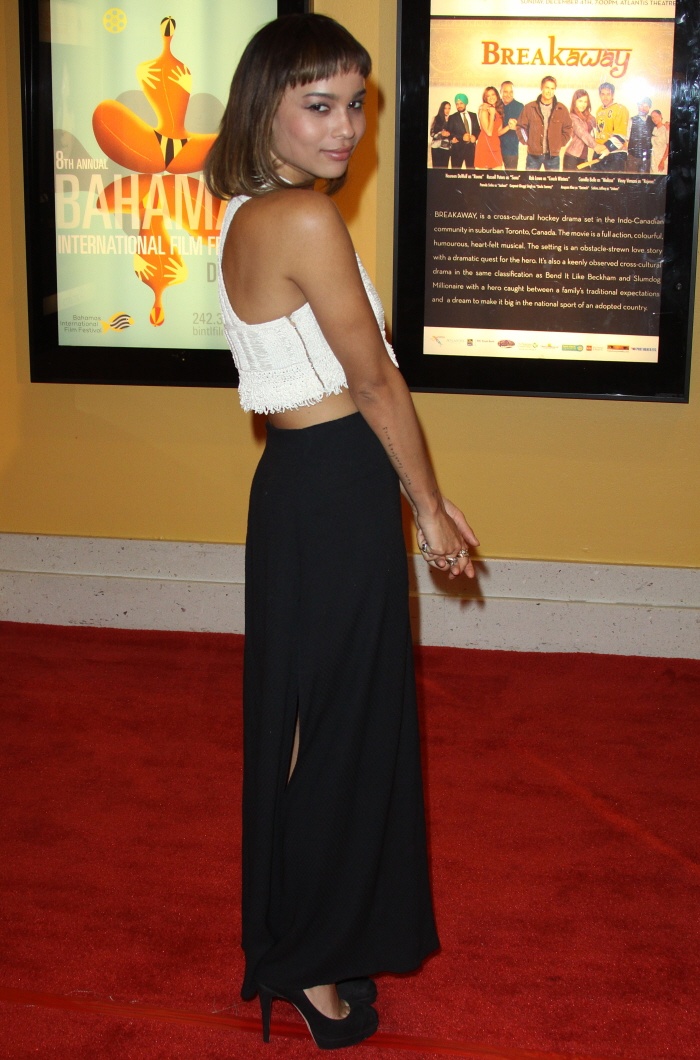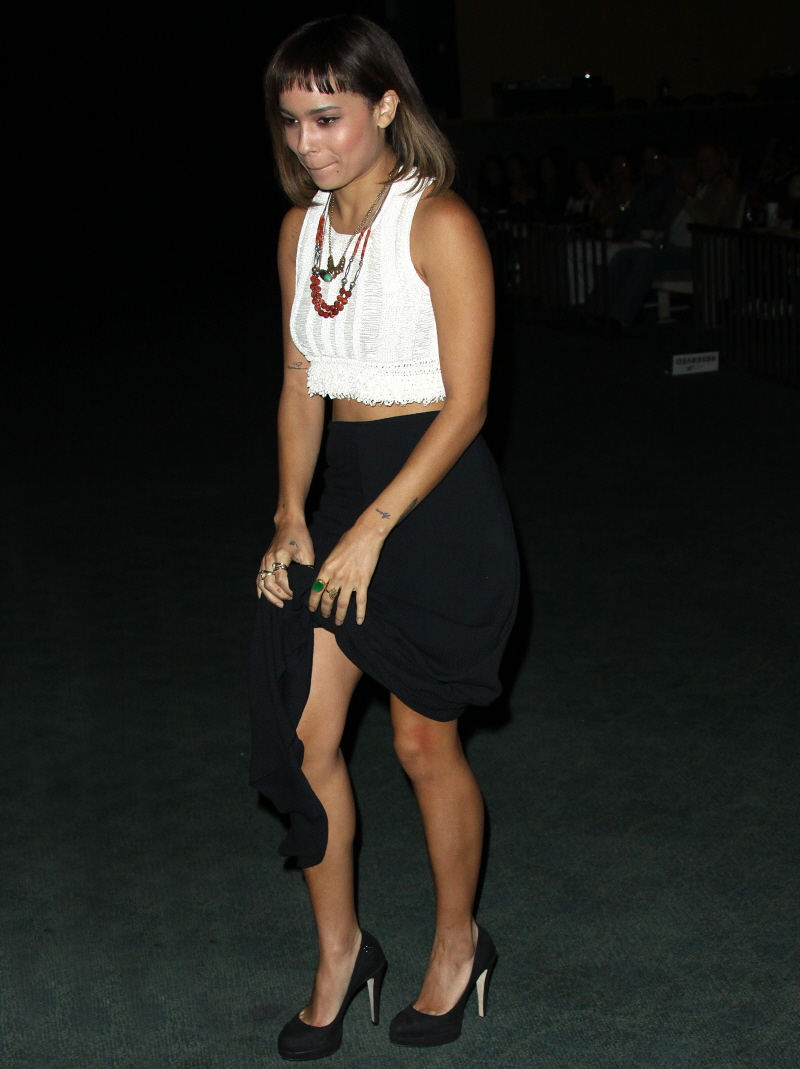 Photos courtesy of Fame.