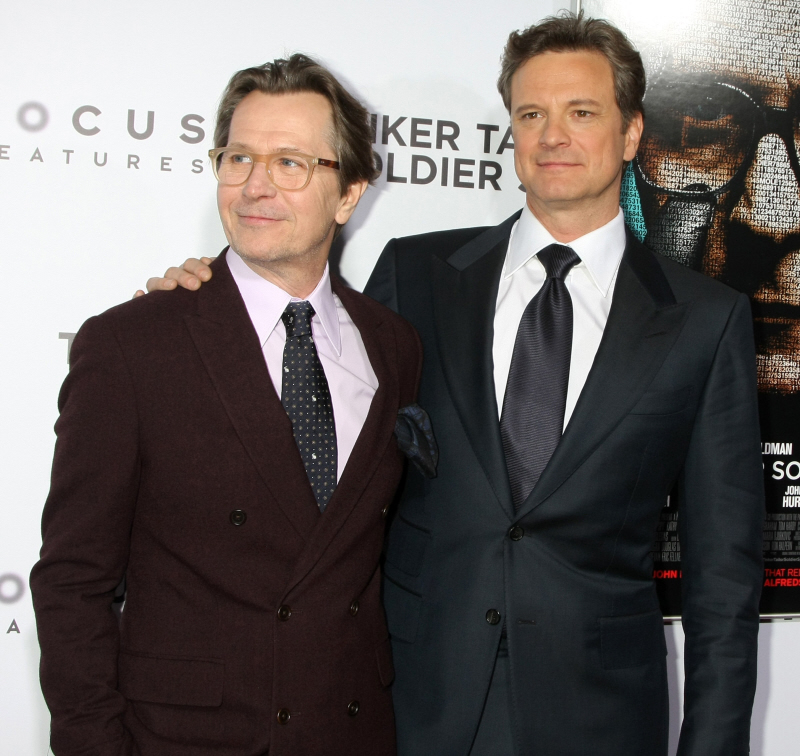 Last night, Tinker, Tailor, Soldier, Spy premiered in LA. Unfortunately for our collective loins, Tom Hardy and Benedict Cumberbatch were not in attendance at the premiere – BOOOOOO. Fortunately for our collective loins, COLIN FIRTH. I swear to God, the best collaboration Colin ever made was with Tom Ford. Yes, A Single Man was a good – even great – film, but the long-term effect of Colin and Tom working together is that Colin now consistently dresses like the most dapper man on the planet. I don't even know if Colin's suit is Tom Ford, but I know that Colin started wearing his clothes differently after he worked with Tom. Look at Colin working the hell out of this suit. I love him so much.
But Colin wasn't the only dish there. Gary Oldman, the "star" of the film, was also in attendance. Many awards-watchers are waiting for Tinker, Tailor to have a late surge this awards season, and many think Oldman will end up with a Best Actor Oscar nomination, up there with Brad Pitt, George Clooney and Michael Fassbender. If it happens, it will be Oldman's first ever Oscar nomination. Crazy, right? I don't know if Oldman is deserving of the Oscar yet, but I do hope he gets a nomination at long last.
Anyway, Oldman has somehow aged into a very nice-looking, dare I say, Establishment-looking gentleman. And Colin is Colin, always beautiful and perfect. Which would you choose? And to make matters a little more complicated, I'm adding photos of Mark Strong, one of my favorites. I would go to bed with Colin and Mark… I don't know about Gary. I think I'd just want to talk to him.
Would you like the trailer again? I want to see this movie so badly.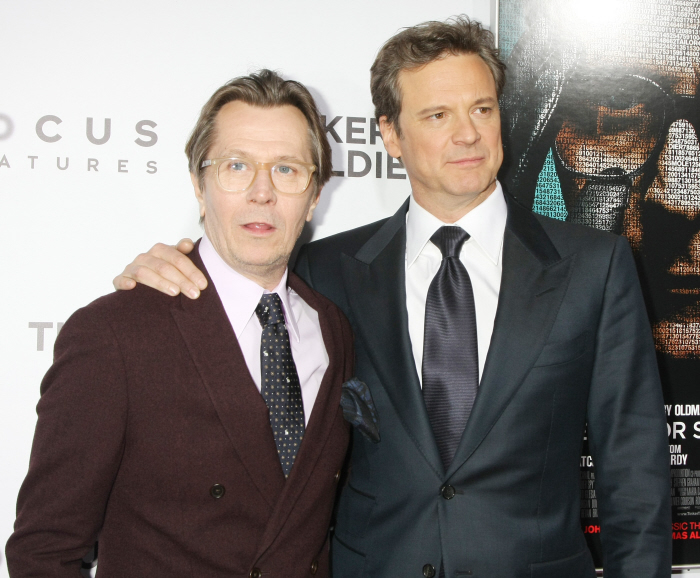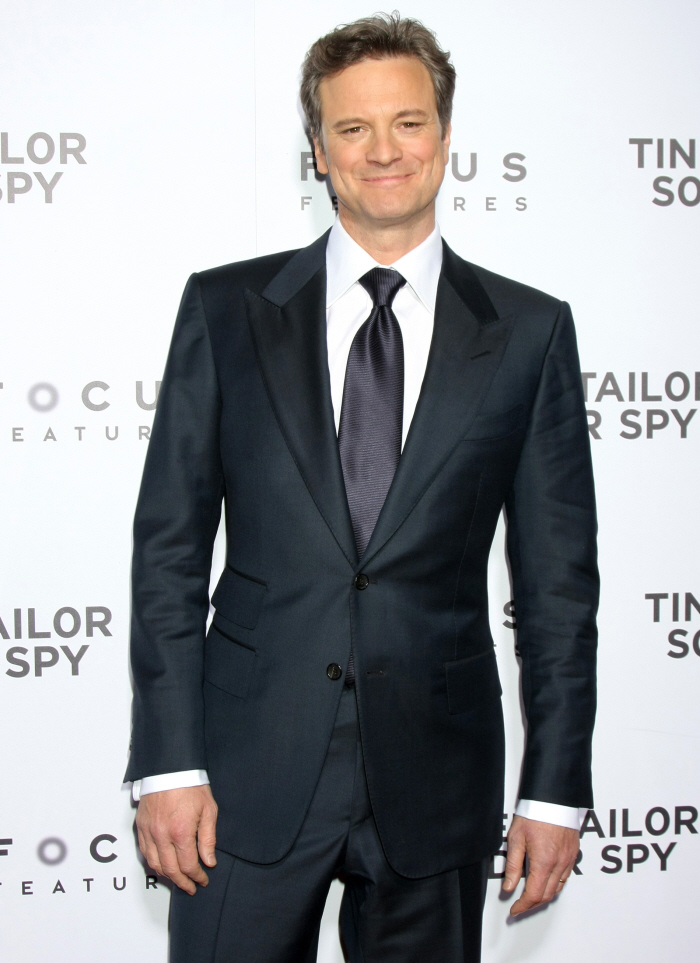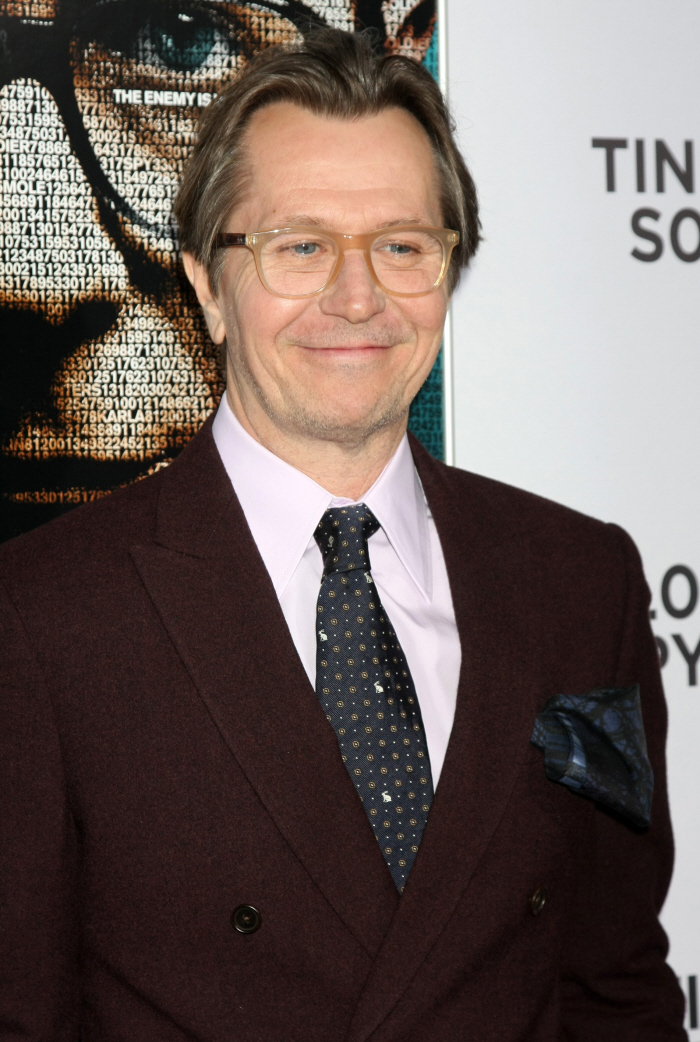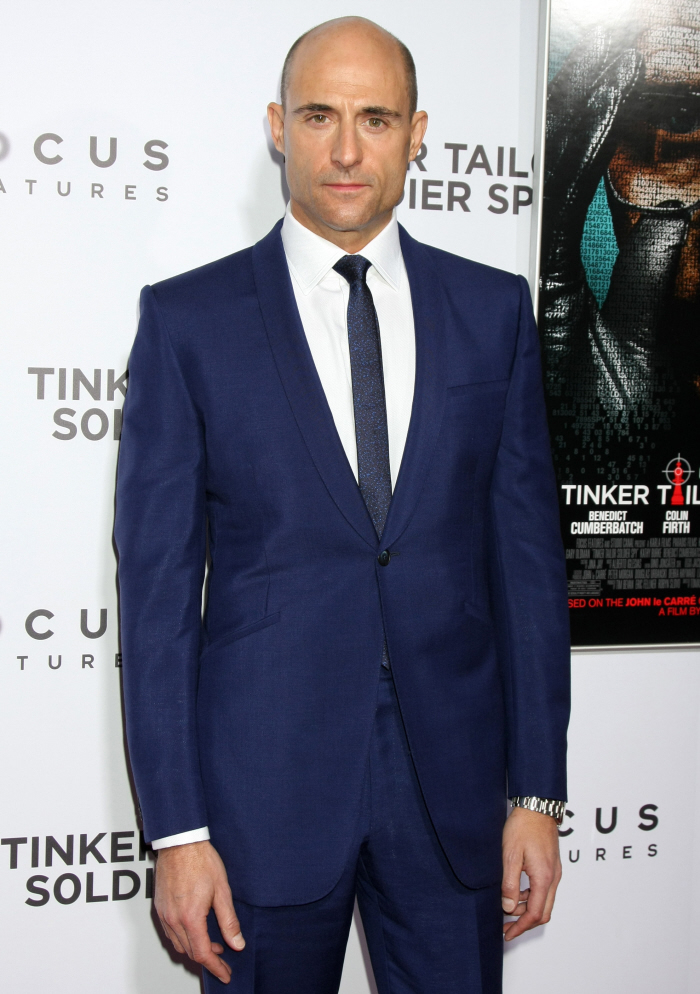 Photos courtesy of WENN.