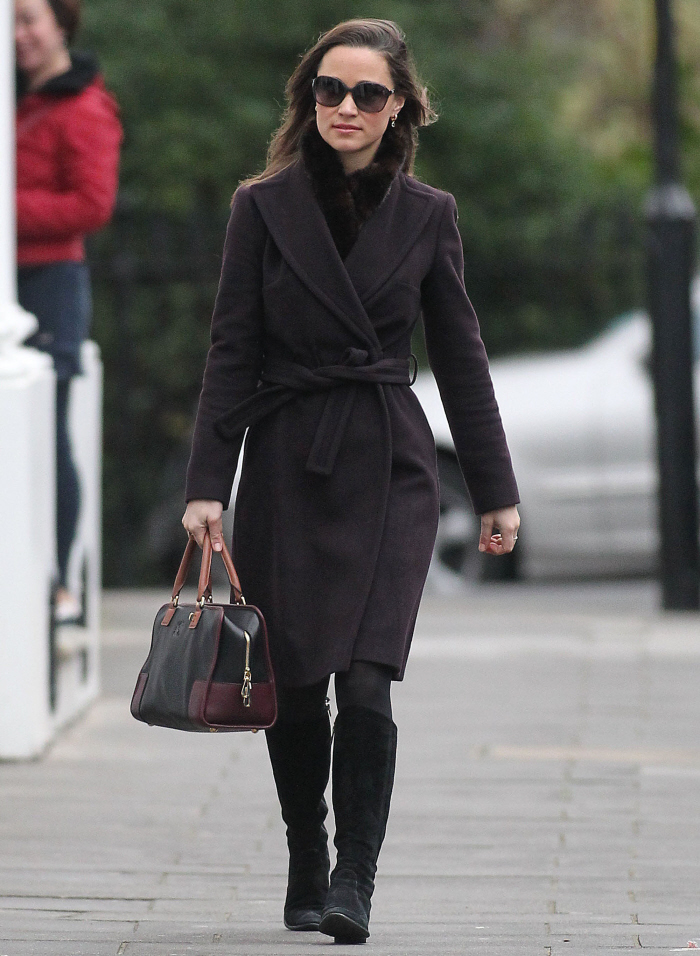 About a month ago, Pippa Middleton got dumped by her on-again-off-again boyfriend Alex Loudon. Since then, it's been all hands on deck, gossip-wise. It seems that Pippa got dumped because Alex's snooty, old-money family didn't like Pippa and her upstart new money. It also seemed like Pippa might be Forever Uptradey, trying to hook up with the best, richest, most amazing guy possible in any given room. In Touch Weekly has an interesting alternate theory about what really went down between Alex and Pippa – something about Pippa trying to nail a married (and terribly rich) man? Oh, Pippa.
All eyes were on Pippa Middleton at the Too Many Women Autumn Dinner & All Saints After-Party on October 13 in Richmond, England. Pippa chatted with pals – and flirted with British venture capitalist Ben Goldsmith, 31. Drinks in hand, the two posed politely for a photo, but didn't raise eyebrows since both were attached: she to financier Alex Loudon and he to his wife of eight years, Kate.

But just weeks after the event, Pippa and Alex tellingly called it quits – and In Touch can exclusively reveal that her relationship with Ben is what friends think tore them apart.

"Pippa's increasingly close and flirtatious relationship with Ben is why Alex must have broken off his engagement with Pippa," says a friend. "Pippa and Ben are regularly calling, texting and having dinners together. He is having marriage problems, and she is comforting him."

Pippa's sister Kate is furious that Pippa might be pursuing a relationship with a married father of three, since it could hurt not only her sister, but also the royal image she's so tirelessly trying to project. "Kate is urging Pippa to stay away and says this has disaster written all over it… Pippa would love to marry a Goldsmith."

But Pippa may never get her wish. "Ben mother, Lady Annabel, would not approve of him ending up with Pippa… despite her royal connections, she's not from a proper background."

Pippa's behavior isn't furthering her cause, either. According to a source, the brass at Buckingham Palace have told Duchess Kate that her sister must tame her pursuit of the limelight. But the friend says Pippa has a "nauthy streak" and has her sights set on Ben: "There have been a lot of visits between Pippa and Ben. They have become close."
[From In Touch Weekly, print edition]
You know what's funny? I know about the Goldsmith family because their exploits are always being discussed in Vanity Fair – Lady Annabel Goldsmith was quite the little Uptradey in her day too, and her daughter Jemima Khan is a favorite of the British tabloids (and a chip off the old block). Lady Annabel was known as a "society hostess" and she slept around and she definitely could have given Pippa a run for her money. Lady Annabel comes from old money, though, and her family is aristocratic and titled. Which just means that the Goldsmiths can get away with WAY more than the new money Middletons. It also means that Ben Goldsmith likes girls who remind him of mummy.
As for the idea of Pippa homewrecking a marriage, even if Ben and Kate Goldsmith are already on the rocks… well, Pippa wouldn't be able to get away with it. She would have to plot super-hard to make it work, but even then, everyone would still blame her. No, she needs to go back to George Percy, I think. I want Pippa to become a duchess.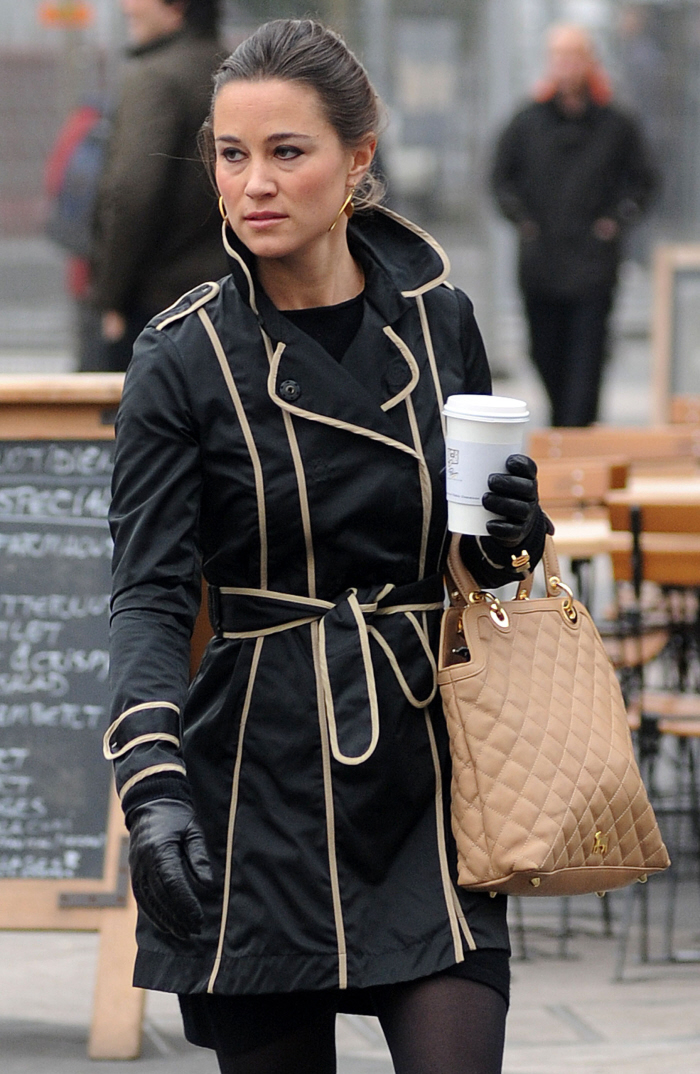 Here are some pics of Ben Goldsmith: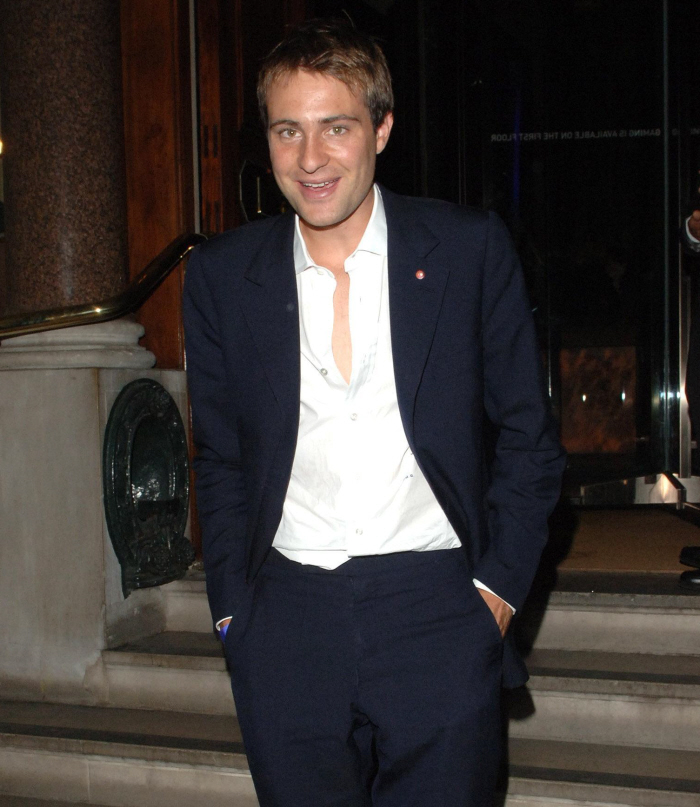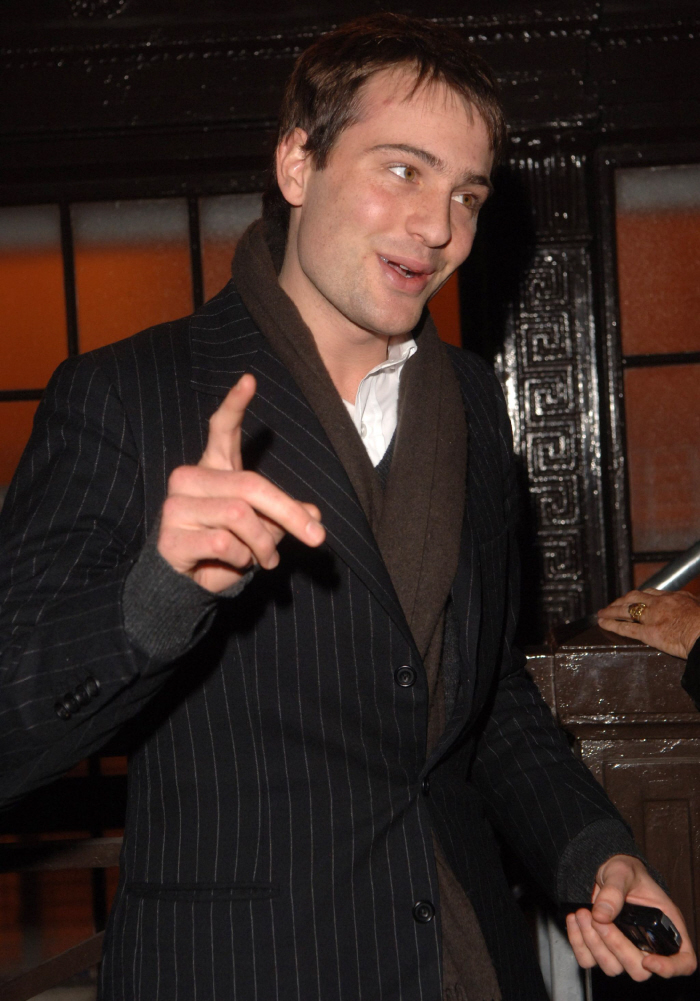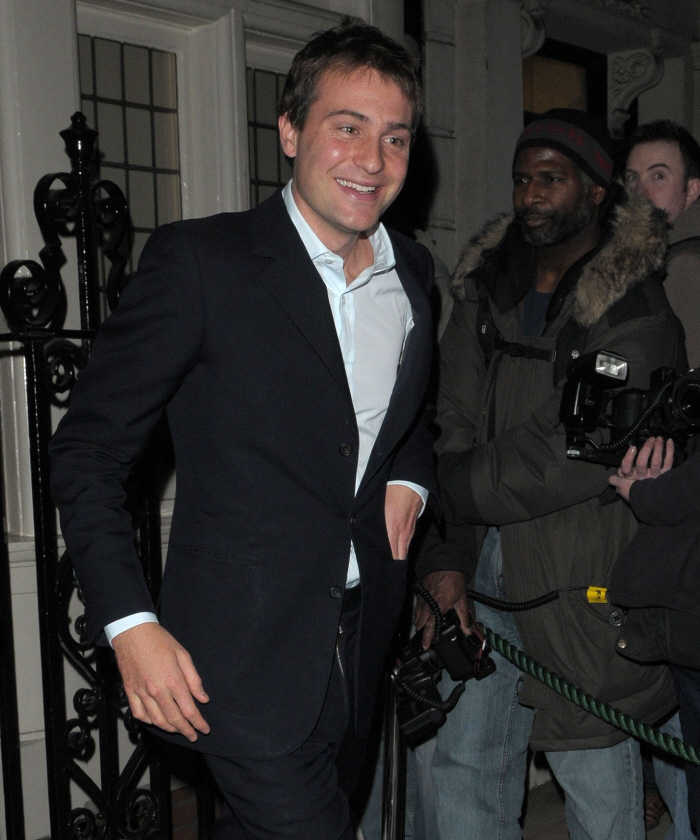 Photos courtesy of WENN.