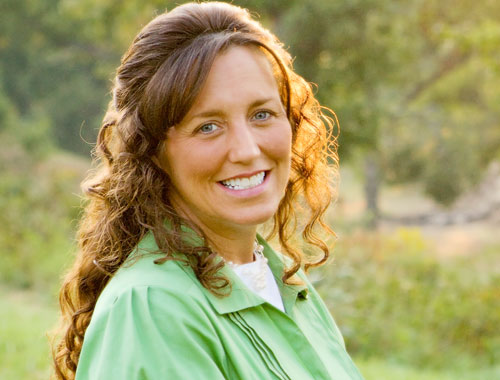 Michelle Duggar, 45, has suffered a miscarriage of what would be her 20th baby. Her children range in age from two years (littlest Josie's birthday is tomorrow) to 23. When I first heard this news I was hoping that it was an early stage miscarriage, and that she had made the announcement of her pregnancy relatively early. Sadly, she was in her second trimester and was at the doctor to learn the sex of the baby when she was told that the baby's heartbeat could not be found. The family is now preparing to have a funeral. That's very sad.
At a routine check-up Thursday to find out the sex of their 20th child, their doctor was unable to find a heartbeat and told the couple they had miscarried in the second trimester.

"After the appointment, we came back home and told the children," says Michelle, 45.

"We had just been talking about baby names last night and they were getting excited about naming a boy or a girl. It has been a real sad disappointment."

She says the family will select a name after they know if the baby was a boy or girl, and then plan to have a funeral service.

"I feel like my heart broke telling my children," says Michelle. "They have all been so excited about this baby and looking forward to April coming around and having a new little one in our arms. That was the most difficult. The Lord is the giver of life and he can choose when that life is ready to go on and be with Him."

The stars of TLC's 19 Kids and Counting previously weathered a medical ordeal with their youngest daughter, Josie, who was born in December 2009.

This was their second miscarriage; Michelle lost her baby during her second pregnancy. She was taking oral birth control at the time and cites this as one reason the couple together decided to leave the number of children they have "up to God."
[From People]
Michelle and Jim-Bob started having babies just about every year after she suffered a miscarriage while taking birth control. At that point they "decided to allow God to determine the number of children" they would have. I'll kind of leave it there. It's always very sad when someone suffers a miscarriage. Condolences to Michelle and the family.