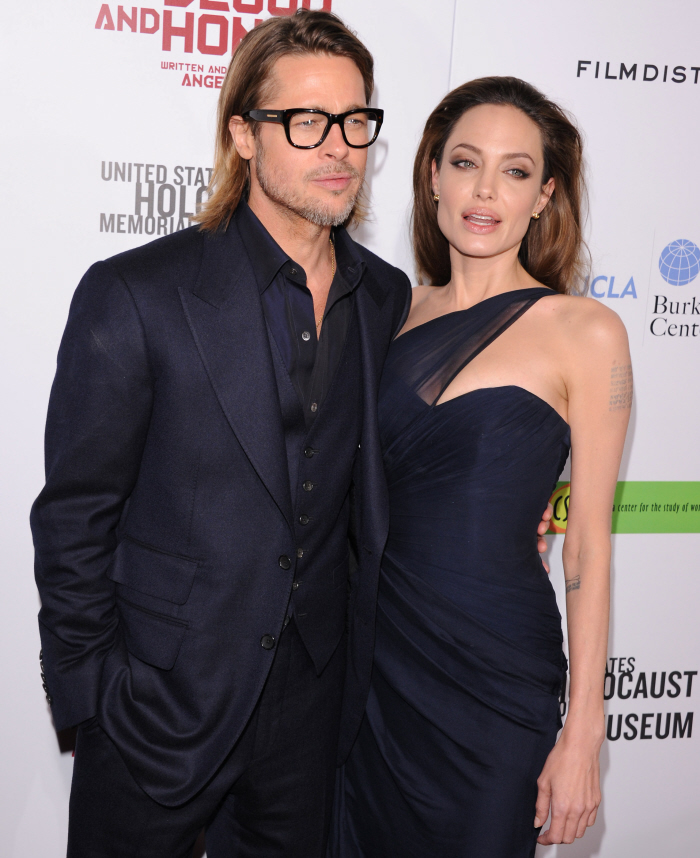 I just spent WAY too much time looking at old photos of Angelina Jolie and Jonny Lee Miller. Jonny was Angelina's first husband. I'm old enough to remember them when they were married, and how hot they were. Everyone loved Sick Boy, and Sick Boy had this crazy-sexy American actress-wife. Sigh… Jonny is still – to this day – my favorite of all of Angelina's lovers. Sure, I've grown to like Brad a great deal, and I'm not saying that I want Jonny to leave his wife for Angelina or anything… but I really love Jonny and Angelina together.
Anyway, JLM and Angelina stayed friends after they divorced, and I'm pretty sure they even "dated" (slept together) for years after the divorce. If ever you wondered about Jonny – he's a sexy beast. He maintained La Jolie's sexual needs for YEARS. Besides their romance and friendship, Jonny and Jolie worked together in 2005, on her first documentary project, A Place In Time. They even did a World Peace Day photo call in 2005 together when Jolie was already with Brad (and pregnant with Shiloh). Somewhere along the line, Angelina fell for Brad and Jonny fell for his second wife, Michelle Hicks. I figured that Angelina and Jonny still keep in touch here and there, but apparently they still have a close enough relationship where Jonny showed up for the LA premiere of In the Land of Blood and Honey last night. The photo of Jonny with his wife – they're leaving the after-party.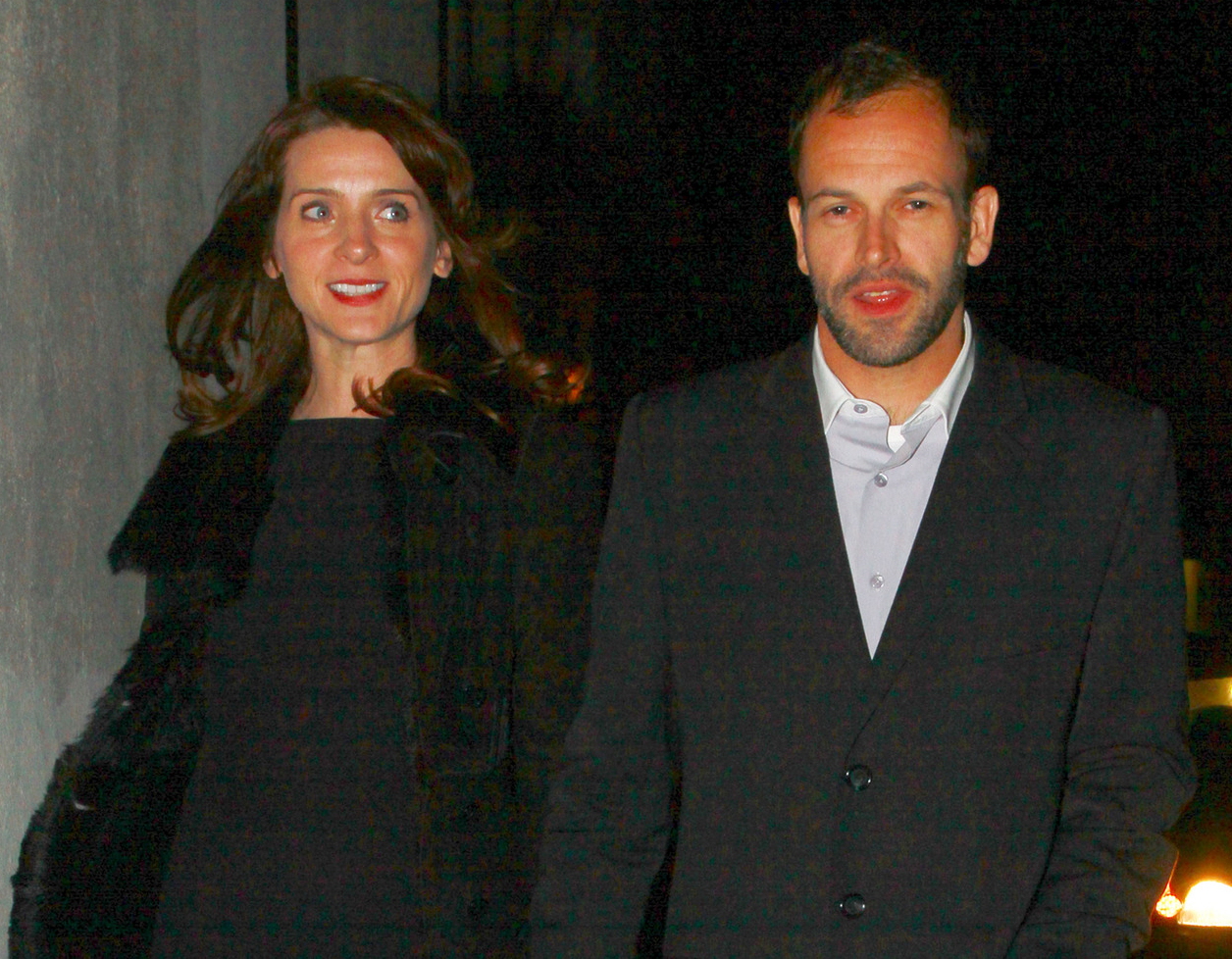 Brad Pitt showed up to support Angelina Jolie at the LA premiere of In the Land of Blood and Honey on Dec. 8, but he wasn't the guest turning heads that night. It was Angie's former husband Jonny Lee Miller!

The actor attended the screening at the ArcLight Cinema with his current wife, Michele Hicks.

"He came in and sat in the front part of the theater," an eyewitness tells Life & Style. And Brad didn't seem to mind the ex factor. In fact, he was interested only in talking about the unseasonably cold weather.

"It's so cold out there; I had to come inside," Brad remarked. "I don't know how Angie is standing out there in that dress."

Although Angie admitted she was "nervous" prior to the premiere, Brad was right by her side for her big night to steel her nerves.

"He hugged her and put his hand on her back," an eyewitness tells Life & Style . "He was very loving and sweet."

Angelina and Jonny married in March 1996 after meeting on the set of their film, Hackers, but called it quits after 18 months together.

"There are no regrets and no bitterness," Jonny said at the time of their divorce. "Marriage was something that didn't work out, and I had to make the decision sooner or later. I decided to make it sooner."

But the two have remained friends since their split. In 2005, they even worked together on Peace One Day, a project focused on bringing peace into different communities.
[From Life & Style]
Damn, I want to know if Jonny and Angelina hugged. Whether his hands lingered on her body, and the comfortable familiarity seeped in, and suddenly Angelina felt 19 years old again, falling for her English boy with a good eyeliner game. Sigh…
Vintage Jolie & Miller: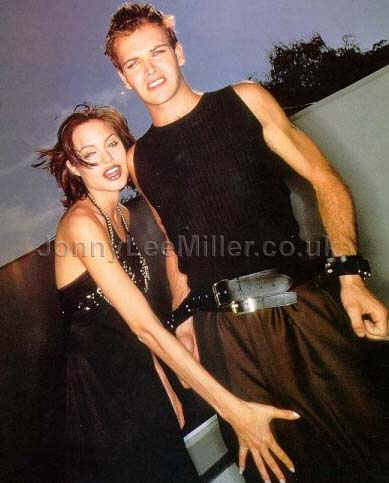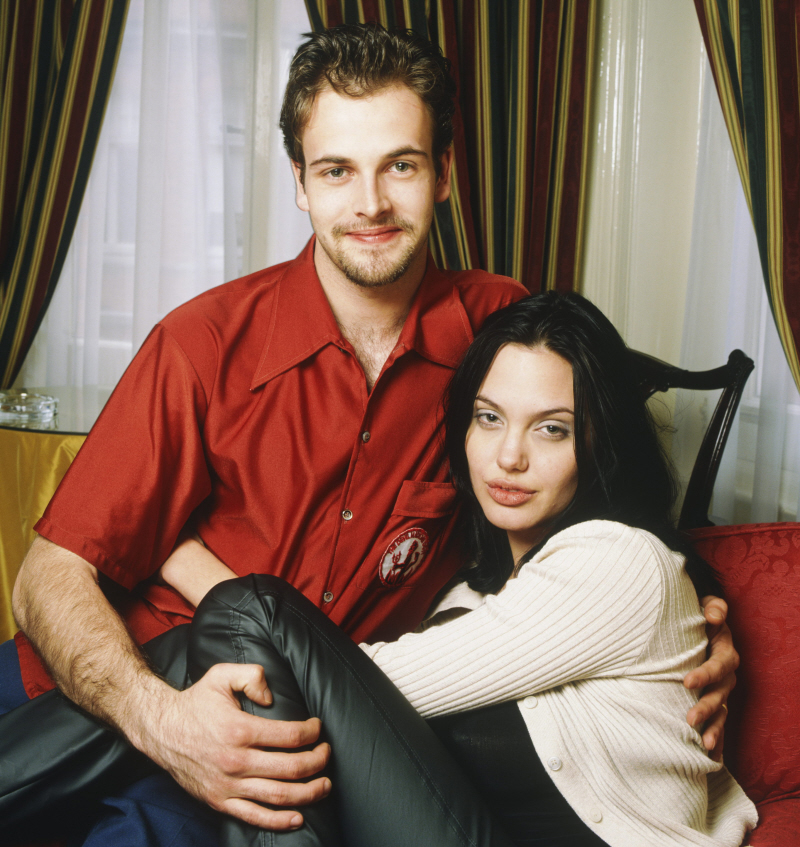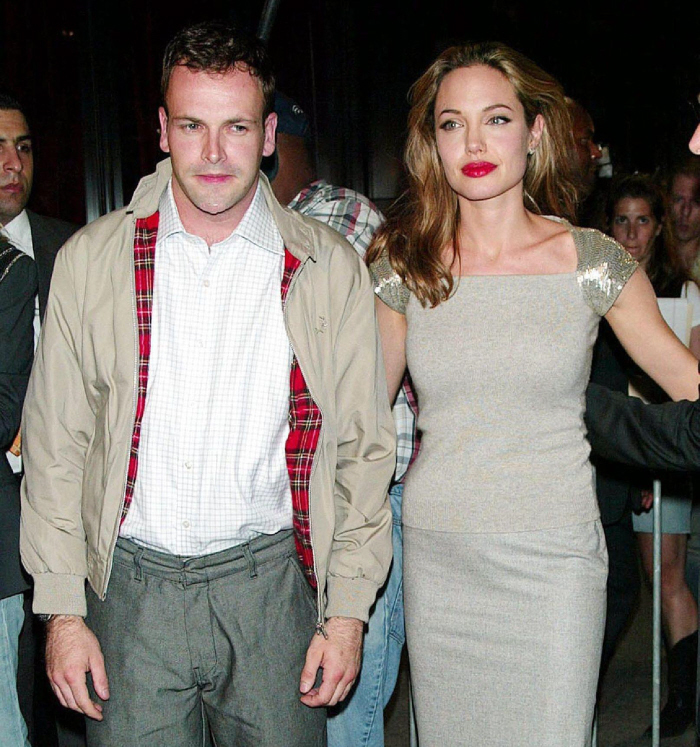 From last night: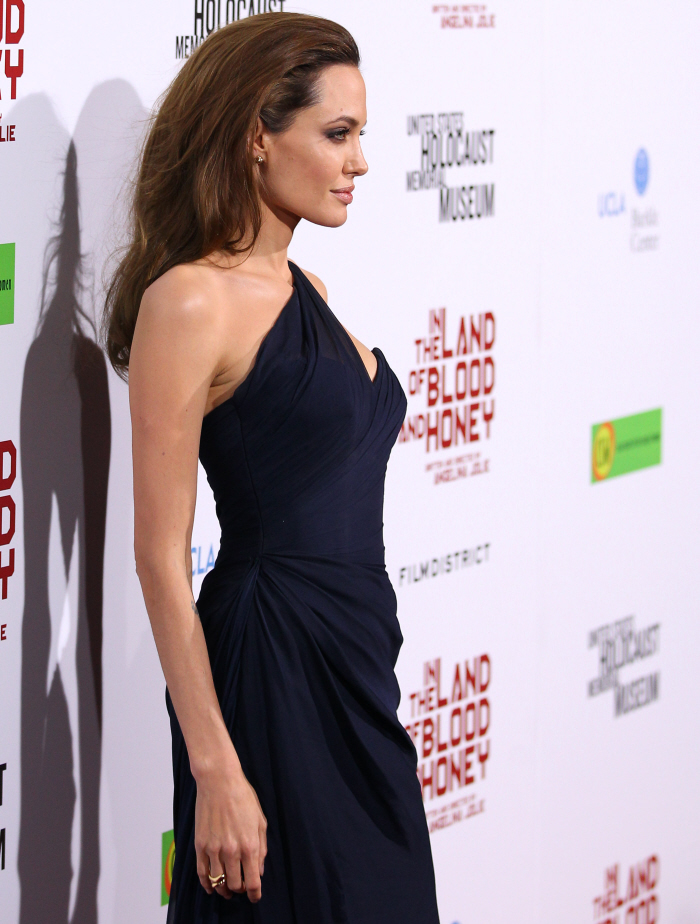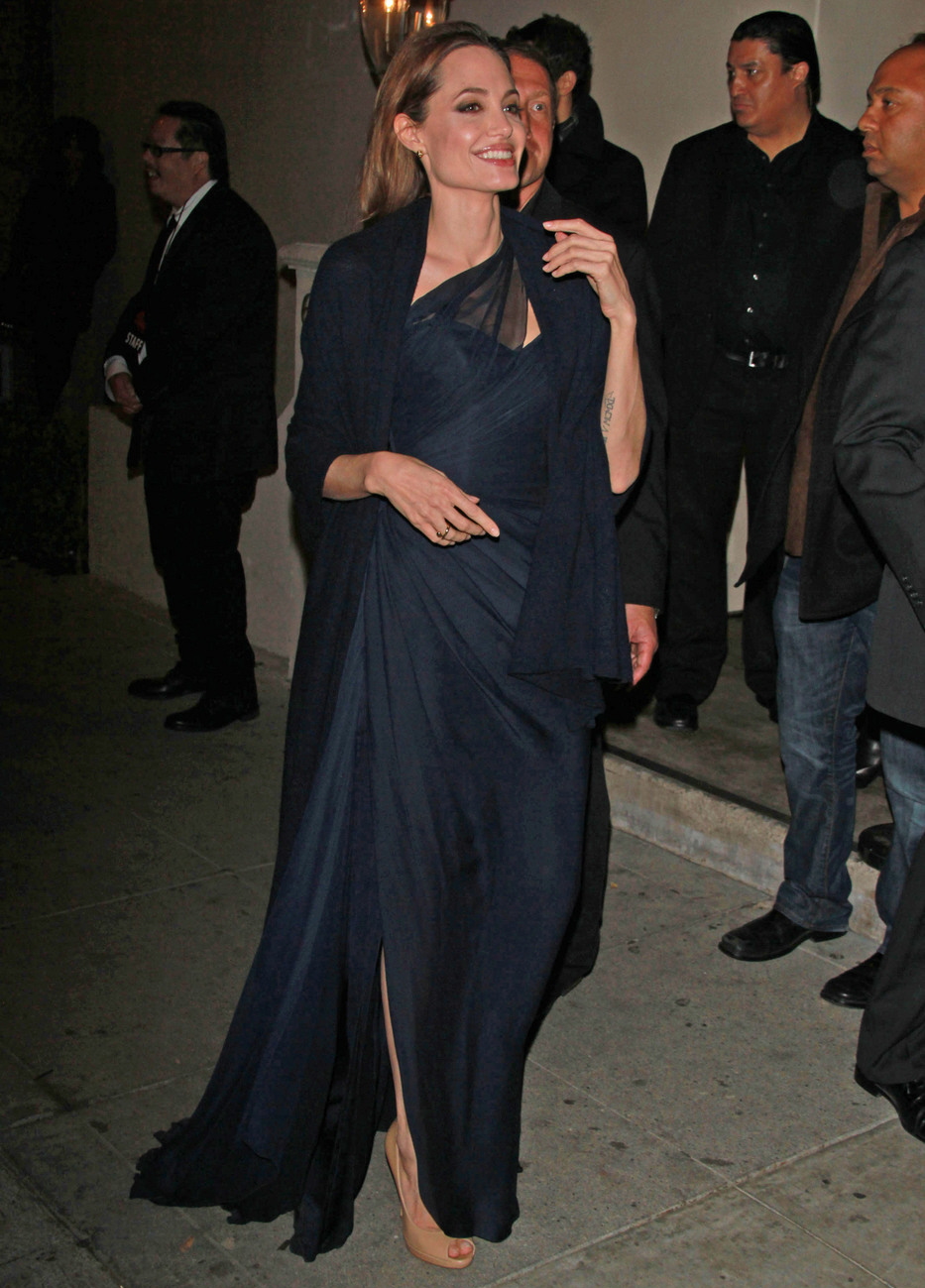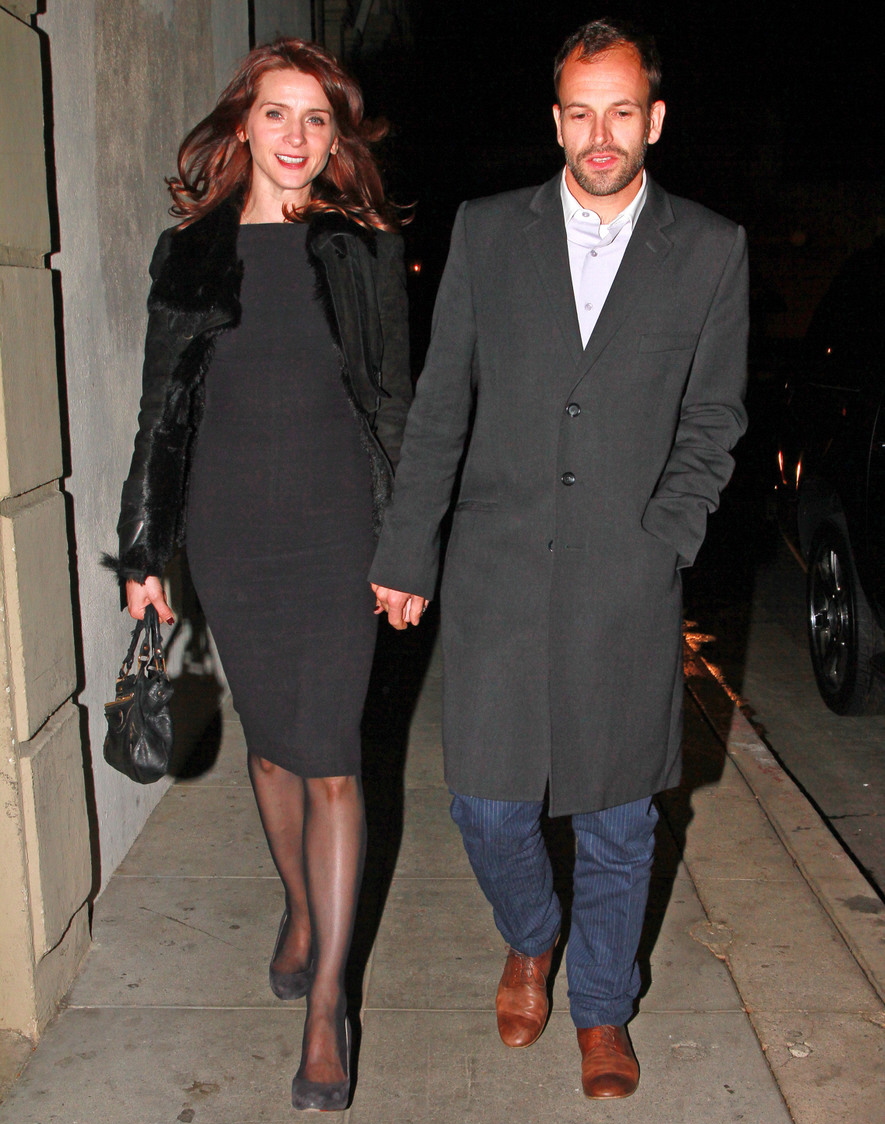 Photos courtesy of Pacific Coast News, WENN & JLM's fansite.