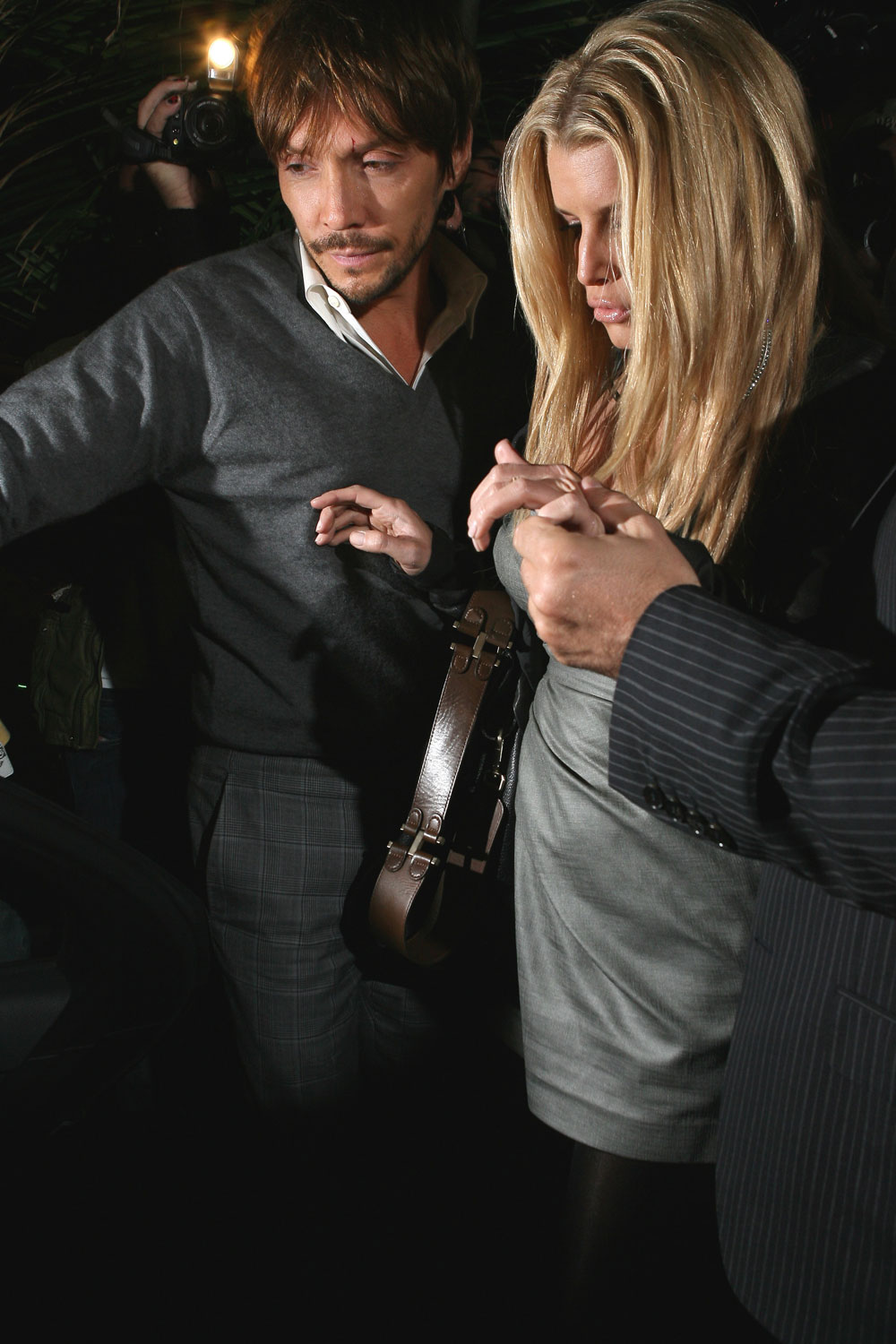 Jessica Simpson's best friend and hairdresser, Ken Paves, had to be taken to the hospital after an accident in which he was hit on the head with a camera in a paparazzi crush. Paves and Simpson were leaving Madeo restaurant when the accident occurred and he was hit above his left eye, causing blood to run down his face.
Some of the photographs of Paves look incredibly dramatic, and show a thick line of blood as if it's a very serious injury. Others, like the ones we have here, make it look like a relatively superficial wound that just happened to bleed a lot, as face wounds are apt to do. Hopefully he's ok and won't suffer any lasting effects from the accident. According to US Weekly, no police report has yet been filed. Online news reports make it sound like a legitimate accident and not like a deliberate attack by a photographer.
What really interests me is Jessica Simpson's round stomach. I would bet good money that she's pregnant. Her face still looks thin but her dress is puffing out in just the right place. Her sister is about to have a baby any day now and all she can talk about is how comfortable and happy she is with Tony Romo. I wonder if we'll soon be regaled with stories about how her farts smell different because she's expecting. It could just be an unfortunate dress choice, though – like most of her fashion.