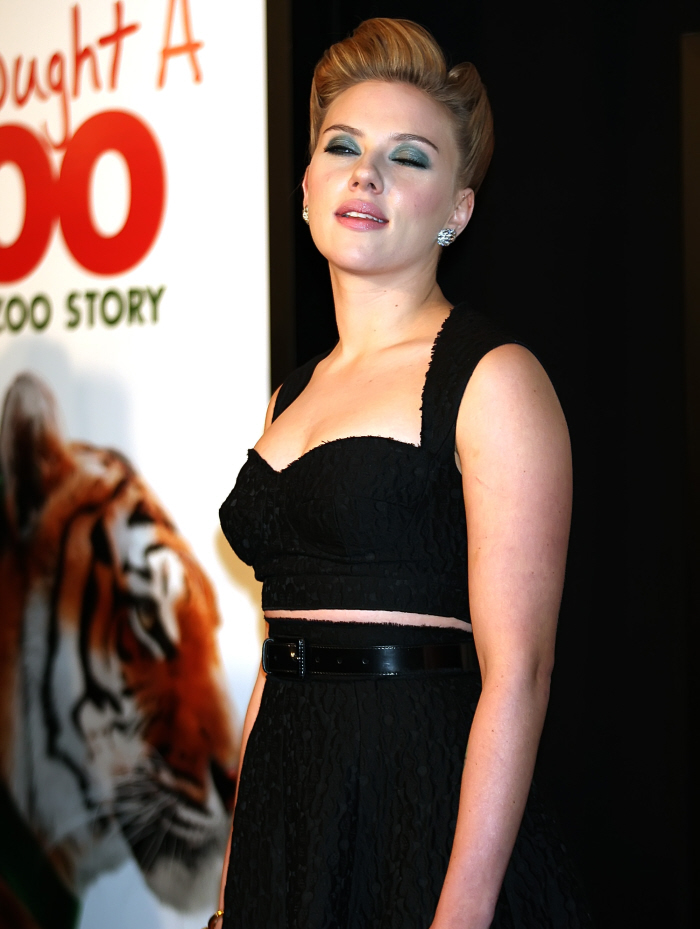 Last week, I was bitching to Agent Bedhead about Scarlett Johansson. My complaint was about how boring and full of herself Scarlett has become (or perhaps always was), and how Scarlett's promotional blitz for We Bought A Zoo is really bringing out a side of Scarlett that I dislike. In previous years, I've defended Scarlett – I always thought she was a better actress than people gave her credit for, and I liked the career path that she was carving out. And then something went haywire. Marriage to Ryan Reynolds, a break from film work to do a play, all of the Black Widow crap… and then Sean Penn. Somewhere along the line, Scarlett became kind of insufferable to me. Her latest interview to support We Bought A Zoo adds another level of eye-rolling. First, keep in mind – Scarlett's role in this film is SUPPORTING. Just like in Iron Man 2. And just like Iron Man 2, Scarlett is doing the publicity tour like she's the star – she's overselling it. But perhaps that's because in Scarlett's mind, she's just like Daniel Day-Lewis and Cate Blanchett. Seriously.
ScarJo on the "ScarJo" moniker: "It's a laziness. People can't actually say the whole name? It's just bizarre." She tries shorthand sobriquets on other stars. How come Daniel Day-Lewis isn't subjected to "like, 'DaDay'? So Cate Blanchett is not, like, 'CaBla'? Why is that? Why do I have to get stuck? If I hear somebody say that, I know I don't know them at all."

She's not the ingénue anymore: "The roles that are really available for young women most of the time are the ingénue, the other woman, the girlfriend of someone, and as I've gotten older, it's nice to be able to move into territory where the characters that I'm playing and looking at are women who are established," she says, man or no. "It's nice to be kind of transitioning into that phase of my career."

Public exposures: "The hardest part is actually going through whatever hardship you're facing. Going through it in public is the added unfortunate thing. There's nothing you can do about that." Except avoid it. "One of the best things I learned this year was to not read any tabloid, gossipy, you know, garbage. It really keeps you on the straight and narrow. And while some of it kind of leaks in occasionally, it's really nice to not know what crazy stories" are circulating. Mention recent rumored romances —Kieran Culkin, Kate Moss's ex Jefferson Hack — "and I'm like, 'What? Really? When did that come out?' It's just nice to have kind of a blinder up in that regard. It helps keep you sane. I can't follow all that stuff. It's too exhausting." And she doesn't waste her time correcting the record. "Unless it's something that's violently awful, I think it's better to just let it go. You just have to kind of let it slide. Otherwise, you're, like, in the midst of it, like a frenzy."

Being in NYC: "What do I have to lose? It's not like I get attacked by hordes of angry fans."

She doesn't take the subway though: "For me, it's like, I used up all my subway tokens. It's a privilege to not have to take the subway. I like the subway. It gets you places fast, but I'd rather hail a cab. Or walk."

Potentially playing Marilyn Monroe: "There's a lot there to explore, and I like to watch other people do it, but I have no interest" in joining the Monroe biopic brigade. "It's lovely to be compared to somebody as sort of effervescent and charming and fragile and I think kind of an underrated actor, really," Johansson says. And "you know, beautiful and everything. But it's never been one for me."
[From USA Today]
I know everyone is talking about the whole "Don't call me ScarJo, you would never do that to Cate Blanchett" part of the interview, but can we just talk about the BITCH PLEASE-ness of the Marilyn section?!? As in BITCH PLEASE if you don't want to be Marilyn Monroe than why are you always being styled as Marilyn Monroe in photo shoot after photo shoot? It would be one thing if it was just a one-off, but Scarlett is ALWAYS doing the Marilyn thing. Plus, ScarJo (YEAH I SAID IT) makes it sound like the producers of My Week With Marilyn came to her first and she turned them down, thus Michelle Williams was cast. Which didn't happen.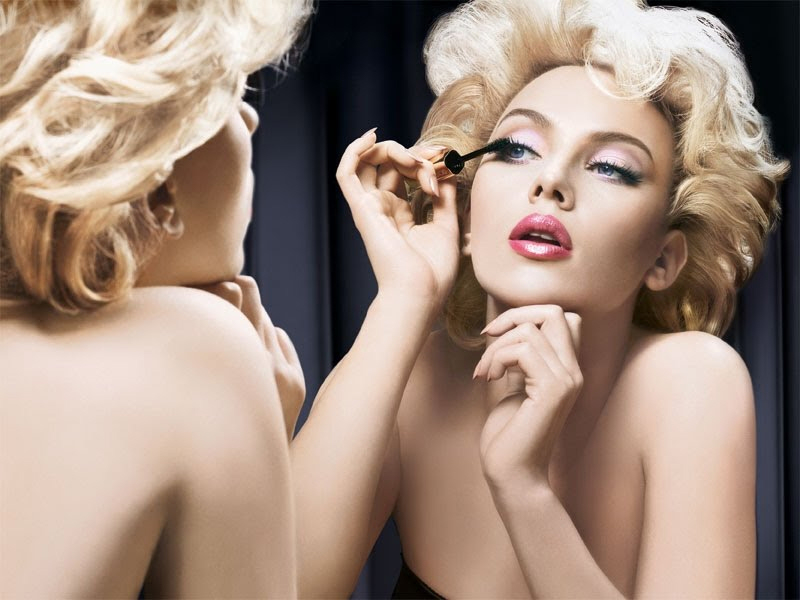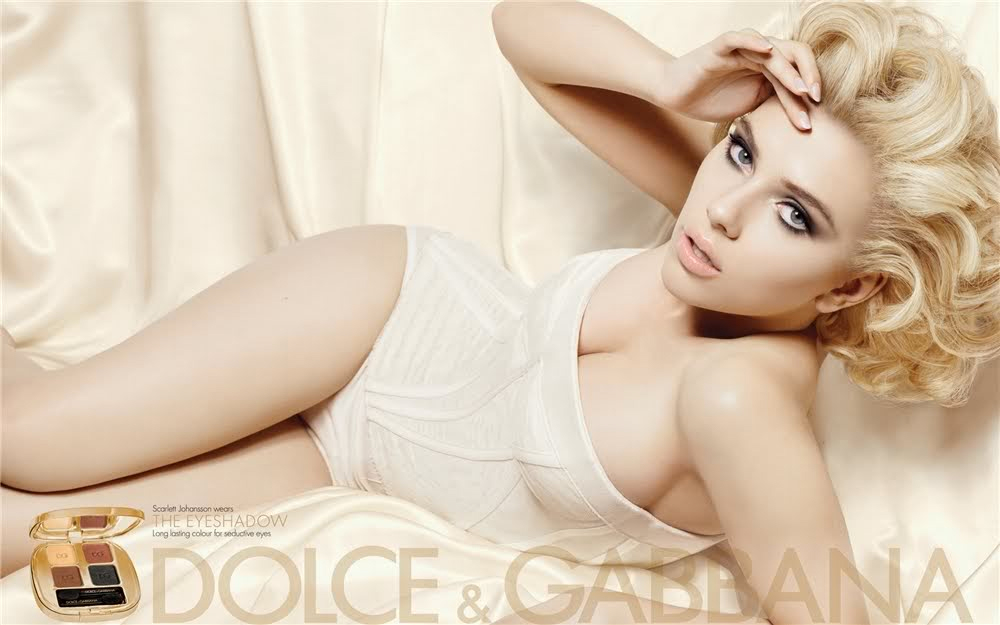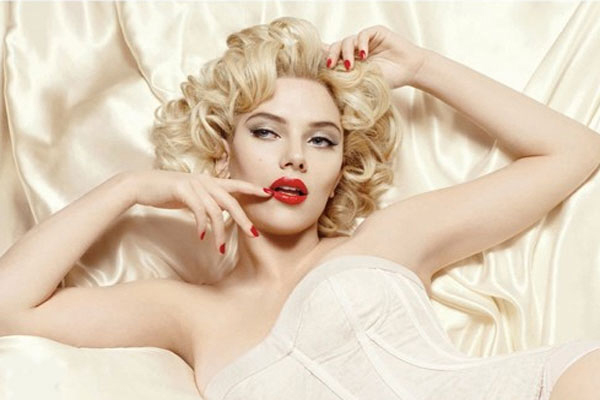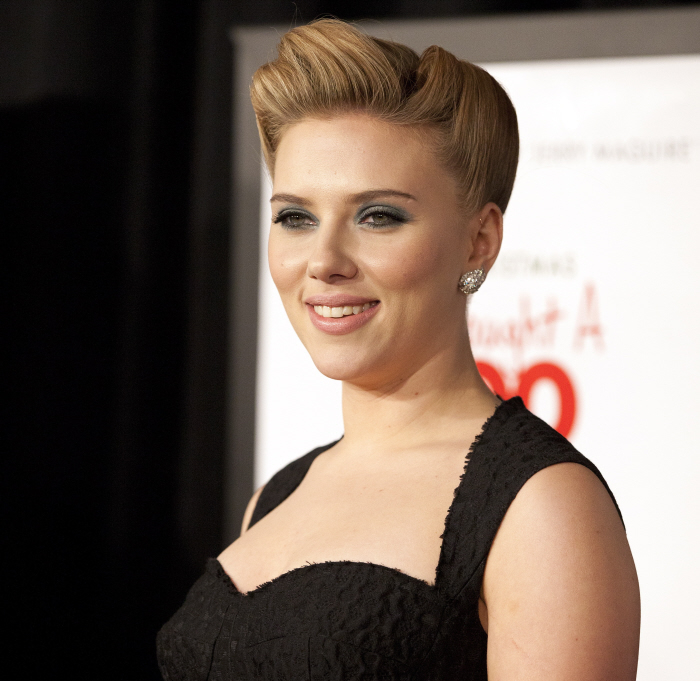 Photos courtesy of WENN.