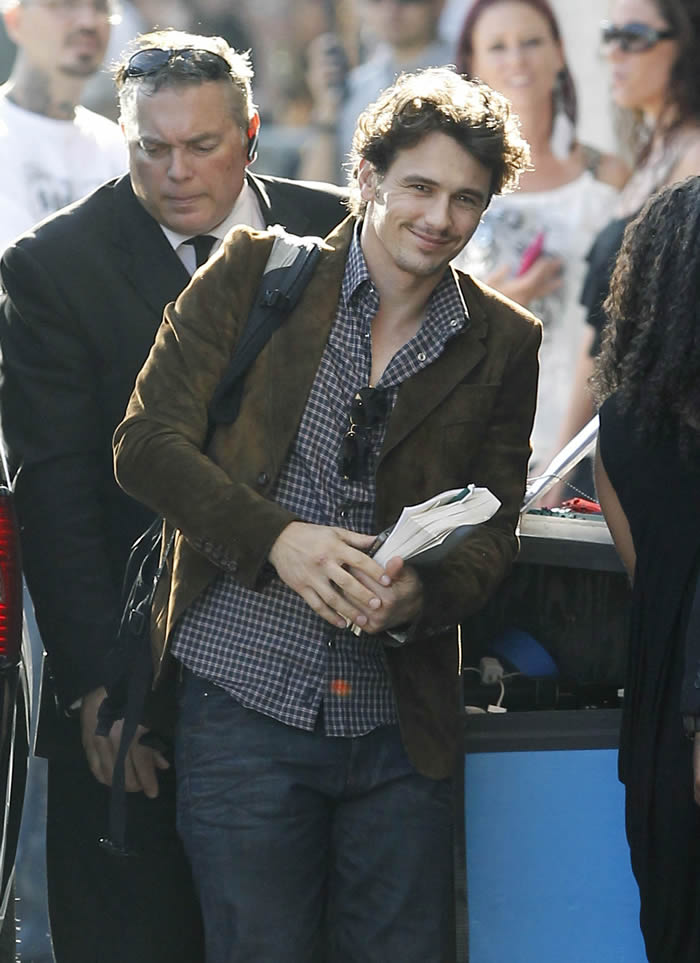 Remember when James Franco was just a quirky young actor on "Freaks and Geeks" and "General Hospital" and everyone loved him because we didn't yet realize what a pretentious twit he'd show himself to be? Yeah, it's been a long time since then, and these days, Franco is convinced that everything is AAART (even his butt), and we're pretty much all puppets in some performance art production directed by — who else? — Franco himself.
And boy, does Franco have a temper if anyone dares to cross his artsy-fartsiness. Between his Twitter tantrums and the fact that he skipped his own Oscar party like a poor sport, Franco is fairly insufferable as a rule. Also, remember how he wanted a role in Breaking Dawn but only as performance art? Well, the filmmakers turned him down, and he just happened to review the film and rip it into shreds, probably because he was grumpy about not being able to make it worse by running across the screen with a penis attached to his nose or some such nonsense.
Now and according to the NY Post, Franco has turned his wrath upon a poor NYU professor who dared to give him a bad grade for barely attending class even though Franco still expected a great grade. Well, of course he should've passed — he's James Franco, right? C'mon, it's AAART:
James Franco's tired James Dean act got an NYU professor booted from the school last year – after the teacher dared to give the overhyped Hollywood hunk a "D" for blowing off class, a lawsuit charges.

José Angel Santana said he slapped the 127 Hours star with the bad grade because he missed 12 of his 14 "Directing the Actor II" classes while pursuing a master's in fine arts.

Santana said he then suffered all kinds of drama – first from Franco, who publicly ridiculed him, then from his department, which axed him over the "D."

"The school has bent over backwards to create a Franco-friendly environment, that's for sure," Santana, 58, told The Post. "The university has done everything in its power to curry favor with James Franco."

Santana, who is suing NYU in Manhattan Supreme Court for his job back, asserts that Franco, whose career took off after a 2001 portrayal of James Dean, acted like a rebel without a clue in his other courses, too, blowing off just as many classes. But the star's other professors at NYU's Tisch School of the Arts still gave him good grades, Santana said.

Big names such as Franco's typically translate into big bucks for universities.

After his student gig, Franco, 33, wound up teaching an NYU course this past fall on adapting poetry into short films.

Santana suggested that the good grades Franco received were payback to the actor for hiring one of his other professors, Jay Anania.

Franco hired Anania to write and direct the film William Vincent, which starred Franco, the suit states. The film was featured at the 2010 Tribeca Film Festival.

"In my opinion, they've turned the NYU graduate film degree into swag for James Franco's purposes, a possession, something you can buy," Santana said.

Santana also blasted the graduate film department chairman, John Tintori, for allegedly creating a conflict of interest when he appeared in a cameo in a film financed by Franco and written and directed by Anania, the court records reveal.

Neither Anania, Tintori nor a spokesman for NYU returned calls for comment. A rep for Franco had no immediate comment.

And Santana griped that Franco got it all wrong when, speaking out about his grade, he asserted that the professor had a problem having a celebrity in his class.

"I did the work," Franco told Showbiz411.com last year. "I did well in everything else."

Santana's lawyer, Matthew Blit, a notable employment lawyer, said Franco was trying to cast the prof as a fool for giving a Golden Globe-winning actor a bad grade.
[From NY Post]
Ugh, Franco is such a tool. This is all pretty rich for a guy who once fell asleep during a lecture at Columbia University. Why does he believe that he's too good to attend class like any other grad student, and how come the professor is paying the price for calling him out on his crap? From what I recall (and it's been a handful of years for myself), attendance is a pretty big deal in graduate and professional programs. My undergrad professors didn't care at all whether people showed up, but my law professors actually went down the roster every day, and some of them even deducted half a letter grade for every absence. So by that standard, Franco actually got off lucky with a "D" grade because at least he still earned credit for the course instead of flunking outright.
Then again, holding a poor GPA isn't AAART.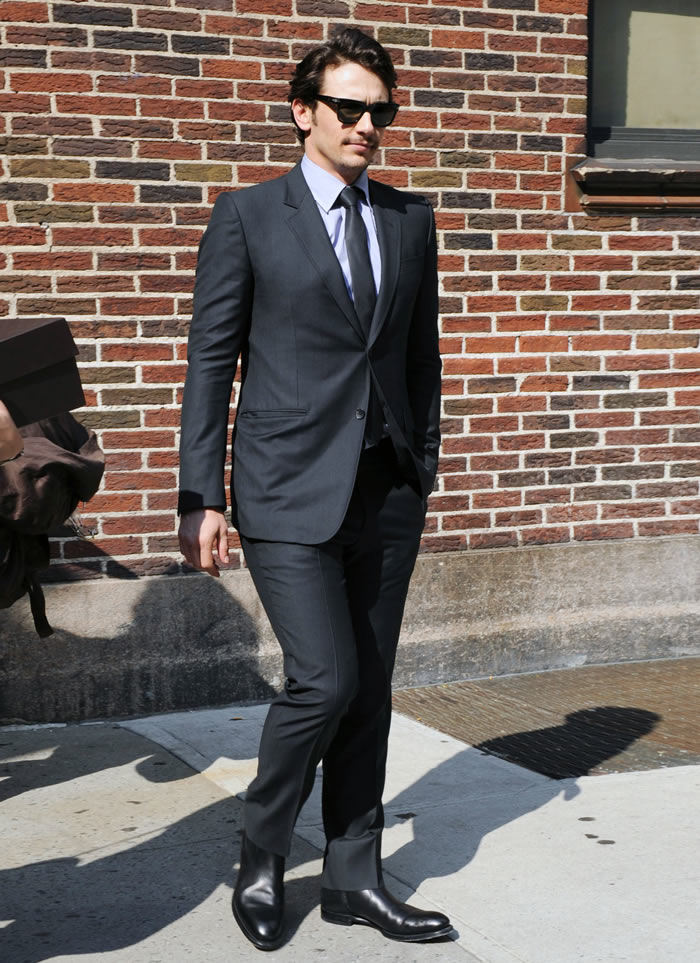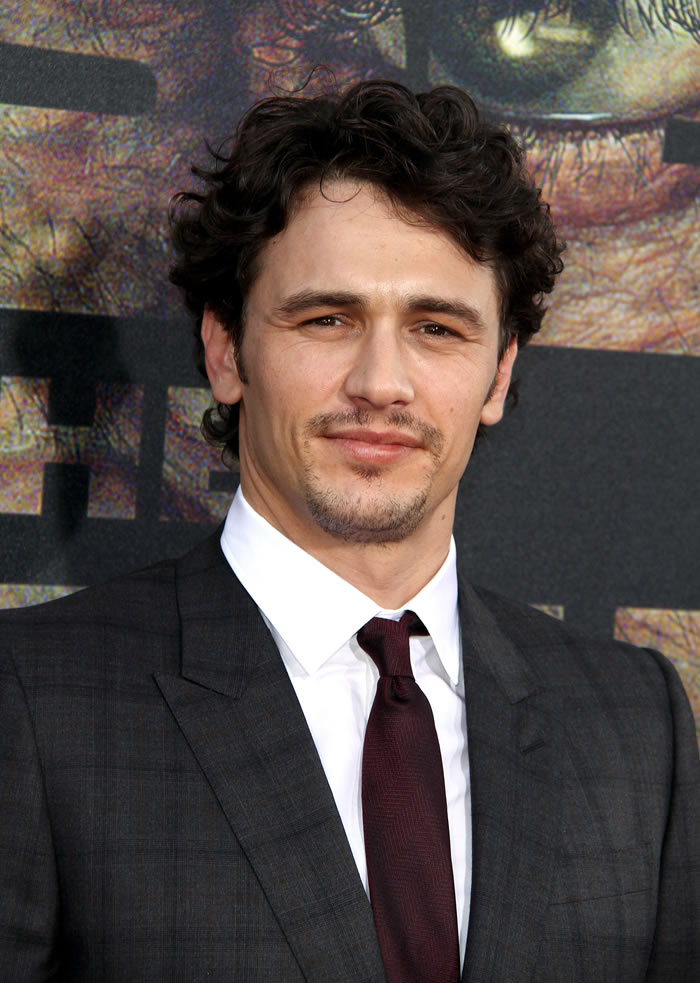 Photos courtesy of Fame