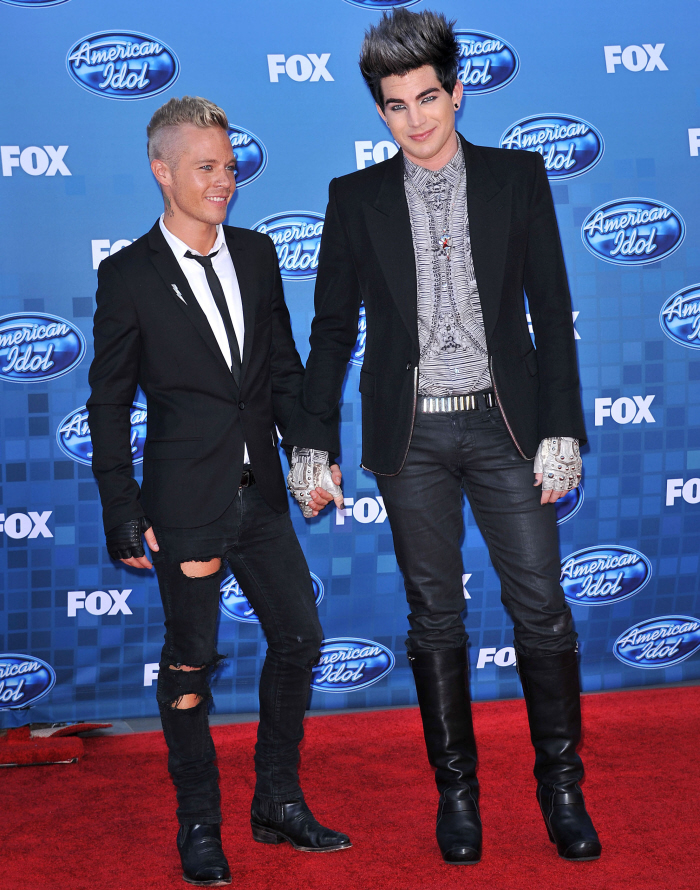 I usually don't pay any attention to Glambert, so this is the first time I'm actually looking at Adam Lambert's boyfriend, Sauli Koskinen. Um, OMG. Look at how TINY he is! Adam Lambert is dating a Hobbit. He literally has a pocket boyfriend. Anyway, it seems like Adam and Sauli had a bit of an incident in Finland, of all places. Adam and Sauli were in a gay bar called Don't Tell Momma, and Adam started getting violent.
Former American Idol star Adam Lambert was arrested following a fight with his boyfriend outside a Helsinki, Finland bar on Thursday.

Lambert, 29, and boyfriend Sauli Koskinen, 26, got into the altercation outside a gay bar called Don't Tell Momma, according to Finnish reports. When patrons outside the establishment tried to stop the altercation, Lambert attacked them as well, though no one was injured.

Koskinen, also a TV star, won Finland's 2007 edition of the reality competition Big Brother.

Lambert, who finished second in 2009′s American Idol competition to Kris Allen, was still in custody at a facility in Pasila, while Sauli was held at a jail in Toolo.
[From Radar]
Ah, so Sauli is a Finn. That's why they were in Finland. Anyhoodle, The Hollywood Reporter has much more on this violent attack:
American Idol star Adam Lambert spent several hours in a Finnish jail Thursday after being arrested outside a Helsinki gay bar following a brawl with his Finnish boyfriend, local reality star Sauli Koskinen.

According to Petri Juvonen, who is heading up the police investigation into the event, Lambert and Koskinen were arrested at around 4 a.m. Thursday morning outside DTM (Don't Tell Mama), a famous Helsinki gay club. Both men are being held for questioning as local police investigate a total of four possible assault offenses. Juvonen tells the Hollywood Reporter that the two would likely be released after being interrogated.

According to media reports out of Finland, the dispute between the two men started in one of DTM's back rooms. Lambert and Koskinen, a winner of the Finnish version of Big Brother, were apparently kicked out of the club but carried on fighting in the street outside.

Finnish beauty queen Sofia Ruusila, an ex-Miss Helsinki, who had been celebrating with Lambert and Koskinen, told a Finnish entertainment channel that she had tried to get between the quarrelling couple when Lambert accidently hit her by mistake.

Lambert arrived in Finland on Monday, Dec. 19 to celebrate Christmas with Koskinen. There had been much internet speculation that Lambert was scheduled to be a guest performer on Thursday's finale of the X Factor. A show spokesperson denied the booking and clearly, being 5,100 miles and a continent away, a Lambert appearance was not in the cards.

It's unclear when he'll return to the U.S. or whether he'll face charges in Finland.

Lambert's new single, "Better Than I Know Myself," was released on Tuesday. The singer last tweeted on Wednesday at around noon Helsinki time boasting that the song was No. 2 on iTunes in the Middle East. He had earlier written in Finnish, "Helsinki is a beautiful city full of beautiful people! Thank you!"

UPDATED: Investigator Juvonen has completed his interrogation and the two were released on Thursday afternoon. Koskinen later blogged about the incident, writing in Finnish (as translated by Google): "Celebrities are people too and fame is not easy. Love is not always easy either, but it's forever." Koskinen goes on to say that the "hangover is gone already" and "Paparazzi, police stations have back doors, too, go away already."
[From The Hollywood Reporter]
It sounds like Adam had too much to drink and he started getting aggressive and pissy and… not good. If this was a heterosexual couple, would we feel differently? Because this seems like something out of the Charlie Sheen playbook. Does Glambert have issues with violence? Is he abusing his (much smaller) boyfriend? Is Adam a violent drunk?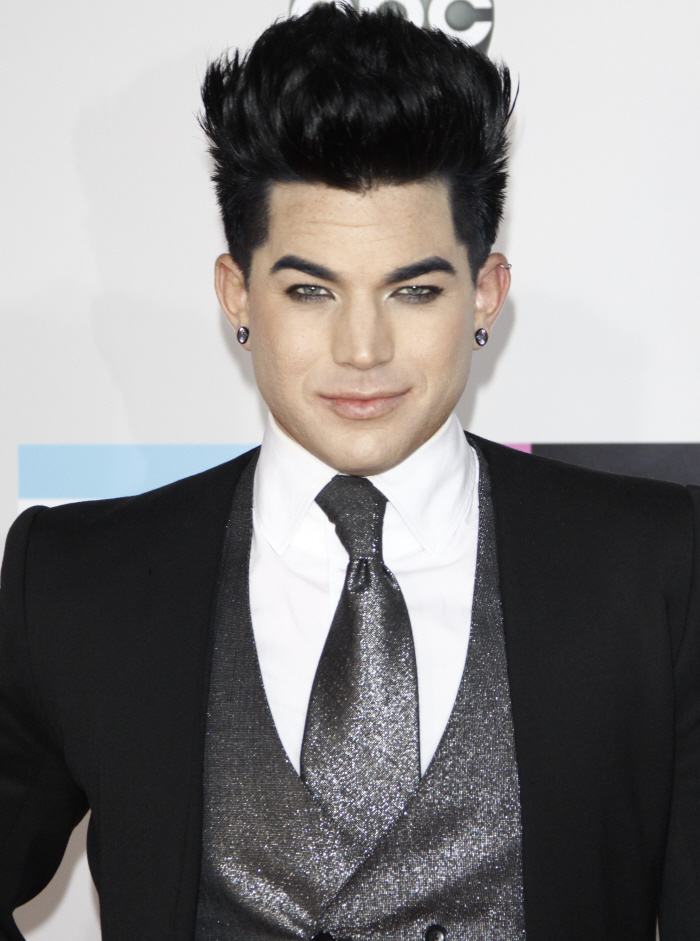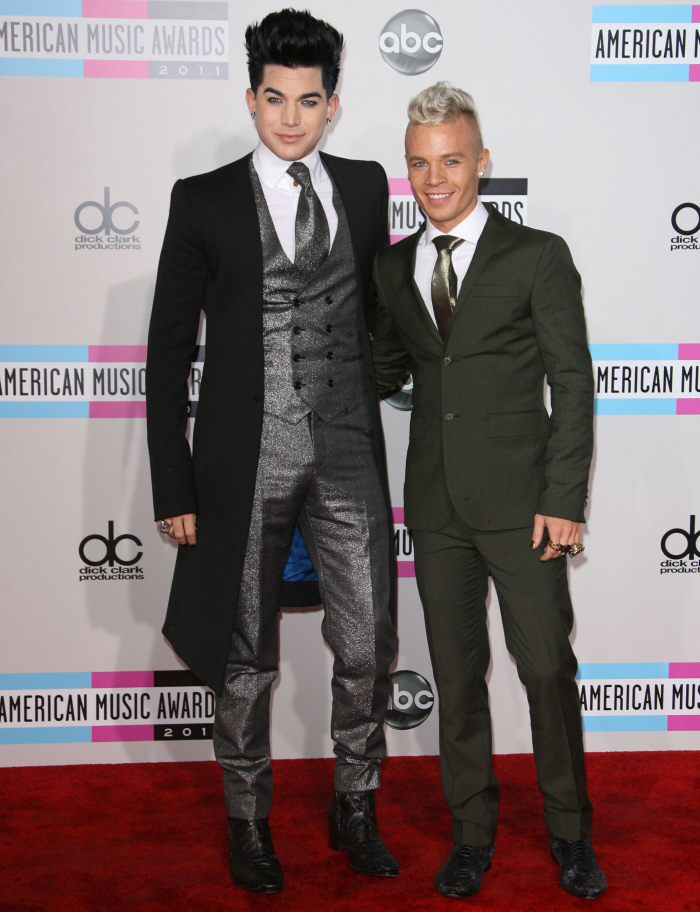 Photos courtesy of WENN.