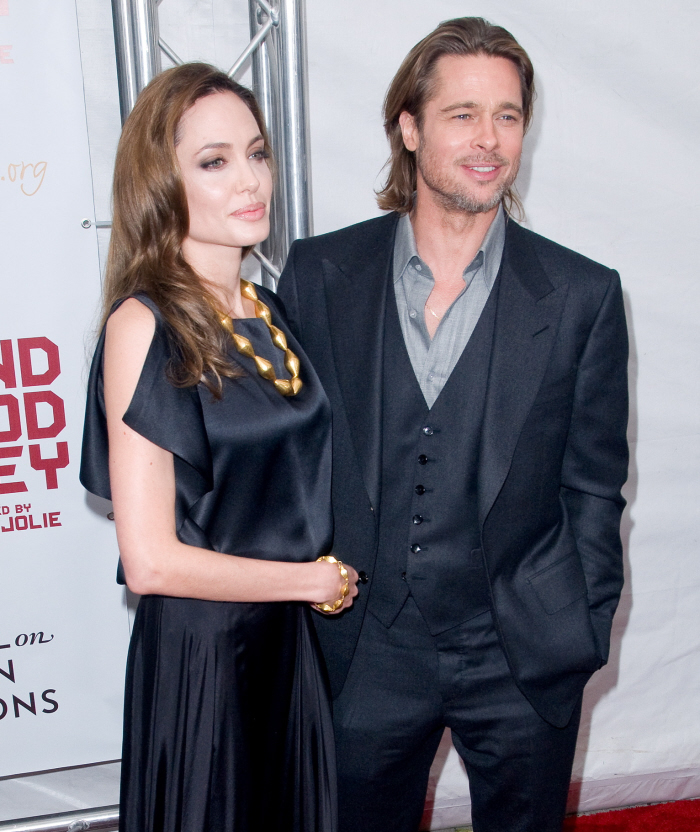 OK! Magazine has a story about Angelina Jolie's womb this week. Yes, the awards season has begun! When was it… 2008, right? Angelina was nominated for several awards for A Mighty Heart. Angelina showed up at the 2008 SAGs in that horrible vintage sack, and everyone was like "OMG, she's wearing a sack because she's preggo!" And then came the Independent Spirit Awards, and the big reveal of the bump that held twins Vivienne and Knox. So what will this year's Brangelina-filled awards season bring? Another bump debut? That's what OK! Magazine is hinting at:
Brad Pitt lifted a glass of sparkling wine and toasted Angelina Jolie, as the couple's friends and family looked on at Hollywood's Magnolia restaurant. The pair was there Dec. 8 to salute Angelina's directorial debut, but Brad and Angie also appeared to delight in their own much more private news: They want a new baby in 2012.

Now that the youngest of their brood of six children, twins Knox and Vivienne, are 3, Angelina, 36, is ready to expand her family.

"She jokes about triplets constantly. And she's not a big joker, really," says a confidante. "She and Brad have talked at length. There's no doubt in anyone's mind that she'll have another child."

Although the couple is playing coy with the media, it's difficult not to see their delight.

"Nothing is planned…. I could end up pregnant," Angie recently said. Brad, too, also let slip about the family's desire for more children.

"I don't know that we're finished. I don't know," he said on 60 Minutes.

Certainly, the Jolie-Pitts are in a unique position to be able to afford as many children as they want, but the confidante says that though money isn't an issue, Angie may be taking a risk with her health: "It's very serious. She's had two very high-risk pregnancies. Both times, her blood pressure shot up, and she developed gestational diabetes. I don't know if she could survive a third round."

But Brad, 47, is caught up in the thrill of becoming a dad again, and Angelina, who is used to getting exactly what she wants, plans to become pregnant despite any potential problems.

"Angelina is determined," says another insider. "She is dead set on giving the kids a baby brother or sister as soon as possible."
[From OK! Magazine]
As I've said before, I wouldn't be surprised if Brad and Angelina had more kids. I keep expecting them to adopt another baby, but I could totally see them having another biological kid too. I'm actually kind of impressed that they've waited this long to add to their family – I think they might have gotten overwhelmed when the twins came, and despite their claims that they were open to more babies, they decided to stay at six kids for a while.
So, is Angelina already knocked up? Will she be debuting a bump at a future red carpet? Probably not. Even if she's already getting knocked up right now, she'll wait to announce it.
In other Brangelina news, Angie has a new interview with MTV News. Video is below, but here's the big quote, re: In the Land of Blood and Honey: "I hope for the audience watching that it isn't just a history lesson, it isn't just a political film, it isn't just Bosnia. We tried to tell a dramatic story, we tried to make a good film with great actors, we tried to just give traditional dramatic storytelling, and somehow in that, we also layered all these other things and it's a part of it. Even if you're not particularly interested in history, which I can't imagine because it's important, but if [you want to see something] just for filmmaking or just to see performances or just to see a story, an emotional relationship story, that's this film."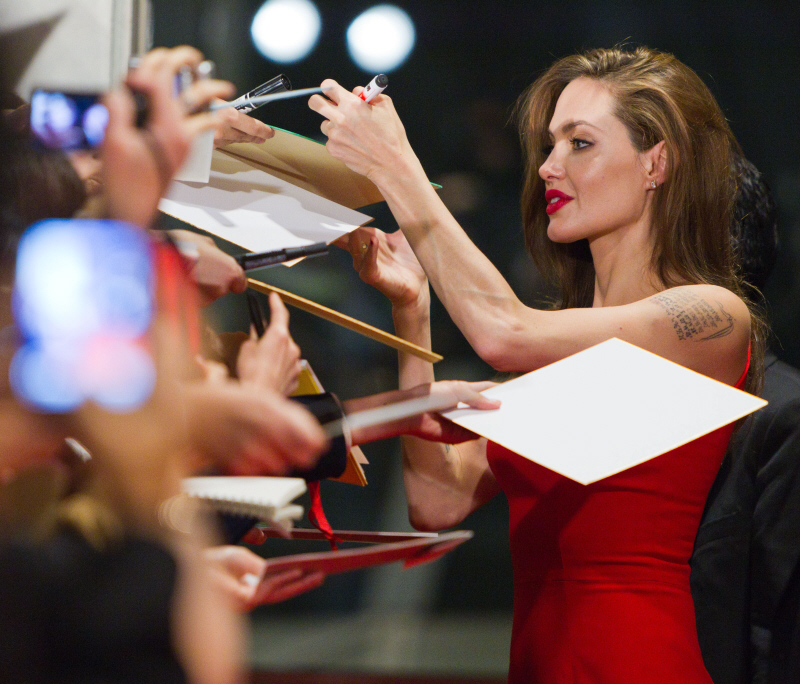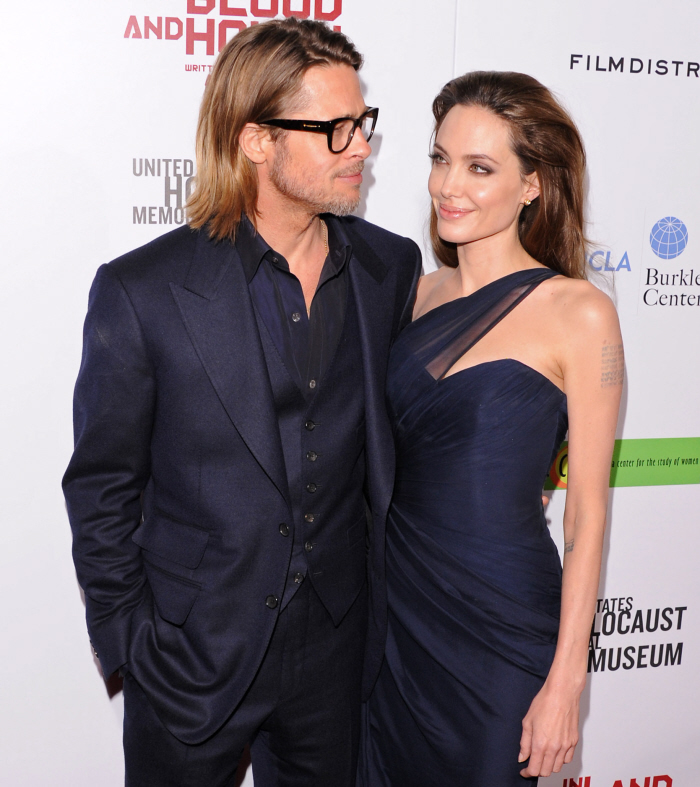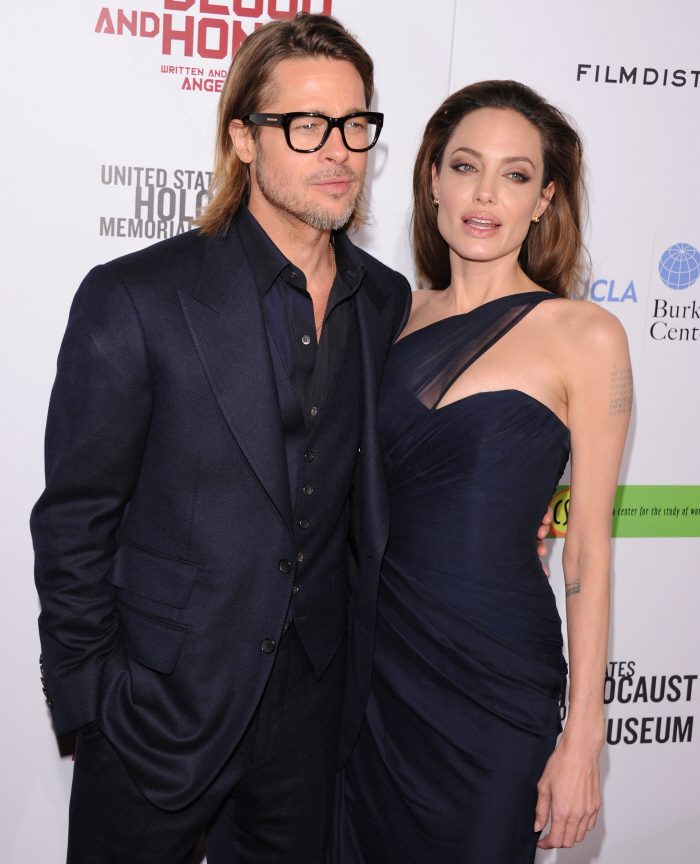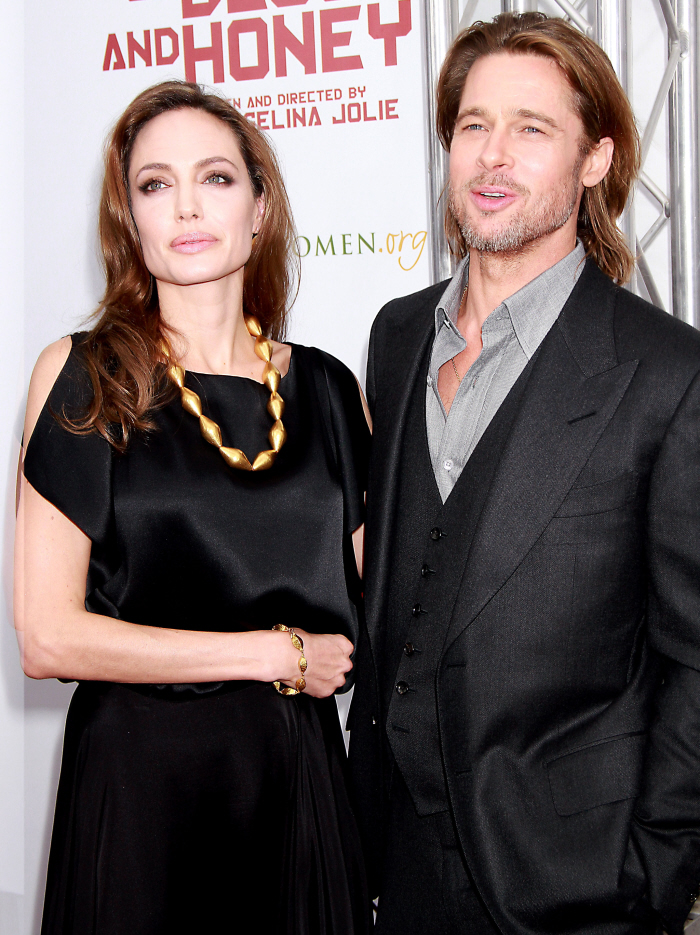 Photos courtesy of WENN.