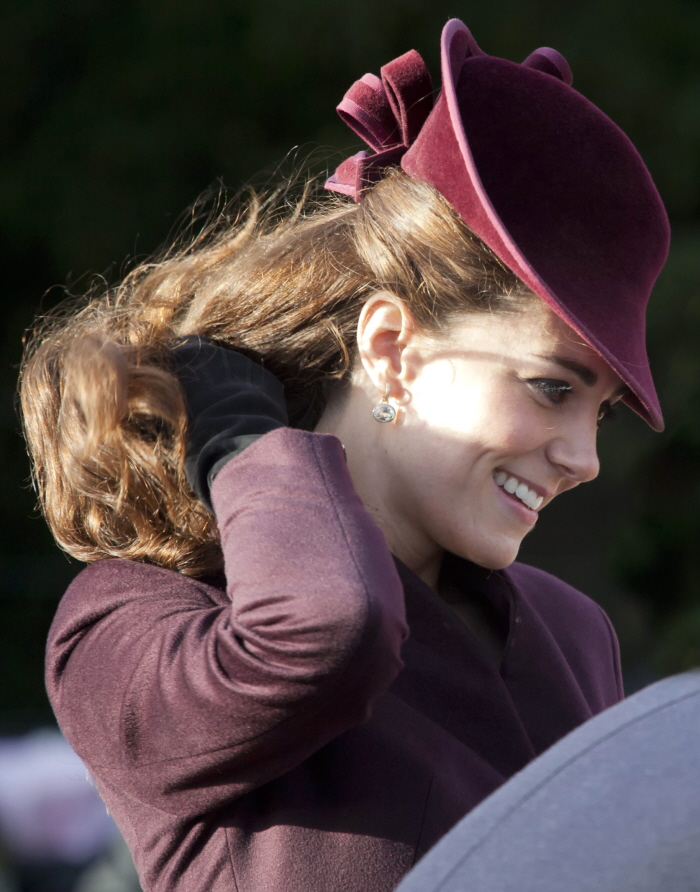 As we saw a few days ago, Duchess Kate's first royal Christmas seemed to go very well. She got lots of attention in her plum coat and coordinating hat, she wore her seemingly new Christmas gift earrings (green amethysts!), and she looked happy. But all was not perfect in The Queendom of Waity. Animal-rights activists had basically come out and said that they would be putting a fatwa out on Kate if she participated in the royal family's annual Boxing Day pheasant shoot. So what did Kate do? She went to the hunt, but she "stayed in the background," not participating in the blood sport. Good for Kate? I don't know. It seems like the animal-rights people are gloating, and they feel like they have leverage on her now.
Kate Middleton has declined to participate in the Royal Family's traditional Boxing Day bird shoot. The wife of Prince William reportedly went against protocol and opted to "stay in the background" following pleas from animal rights organizations to step out of the Sandringham Estate celebration.

"At the moment Kate is very much the bright new star of the Royal Family and the Palace is keen for her to keep her nose clean," a source told the Daily Star. "Activists have begged her not to join the shoot. No-one wants to see her caught up in a scandal so soon."

Middleton's move has been commended by a number of charity representatives, with the League Against Cruel Sports commenting: "We are pleased that Kate has decided not to take part in the annual bloodbath."

PETA further praised the Duchess of Cambridge for continuing the anti-bloodsport sentiments held by her late mother-in-law Princess Diana.

"The Royals have always had a hard time adjusting to social value," president Ingrid Newkirk commented. "Rather than emulating Diana the Huntress, perhaps the British public is seeing a new Kate who is taking after Diana, the Princess of Hearts."

Prince Philip was absent from the Boxing Day shoot due to his hospitalization for a blocked coronary artery. He was discharged this morning (December 27) after recovering from heart surgery.
[From Digital Spy]
"No-one wants to see her caught up in a scandal so soon." Is it really a "scandal" to take part in the royal family's annual Boxing Day activities? She would have been criticized if she had taken part, but it wouldn't have been a "scandal," it would have just been a (minor) animal-rights controversy. You know I'm no Kate-defender, but I dislike how the animal-rights groups are using poor Kate. She's damned if she does, damned if she doesn't, and why is only HER participation an issue? What about the other members of the royal family?
So… in my opinion, the only real "scandal" Kate is currently embroiled in is The Great Weave Scandal. I still have concerns that Kate is employing weaves and extensions. Oh, and let's not forget The Raccoon McWaity Scandal. I wonder what her eyeliner budget is? Why doesn't anyone think of the poor, victimized eyeliner?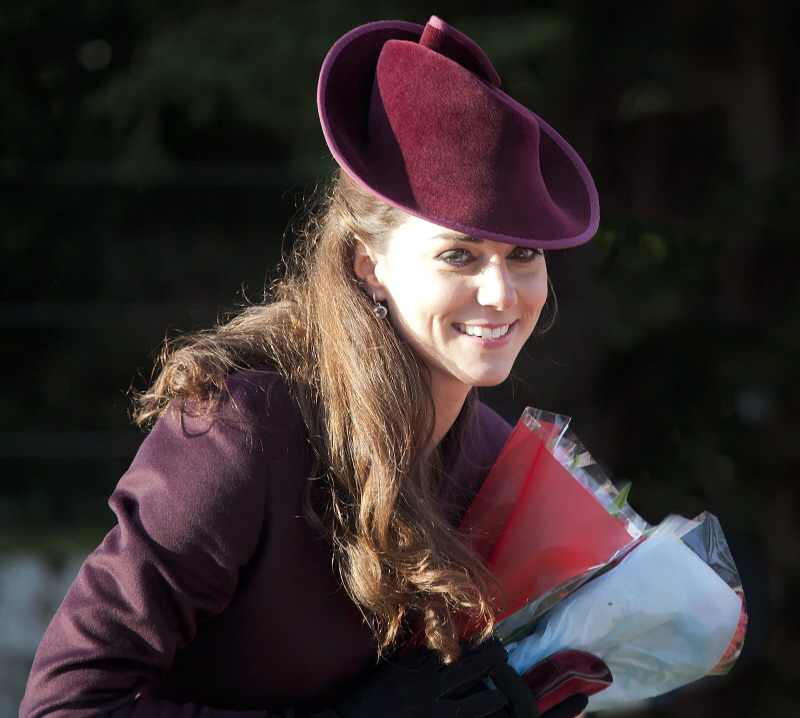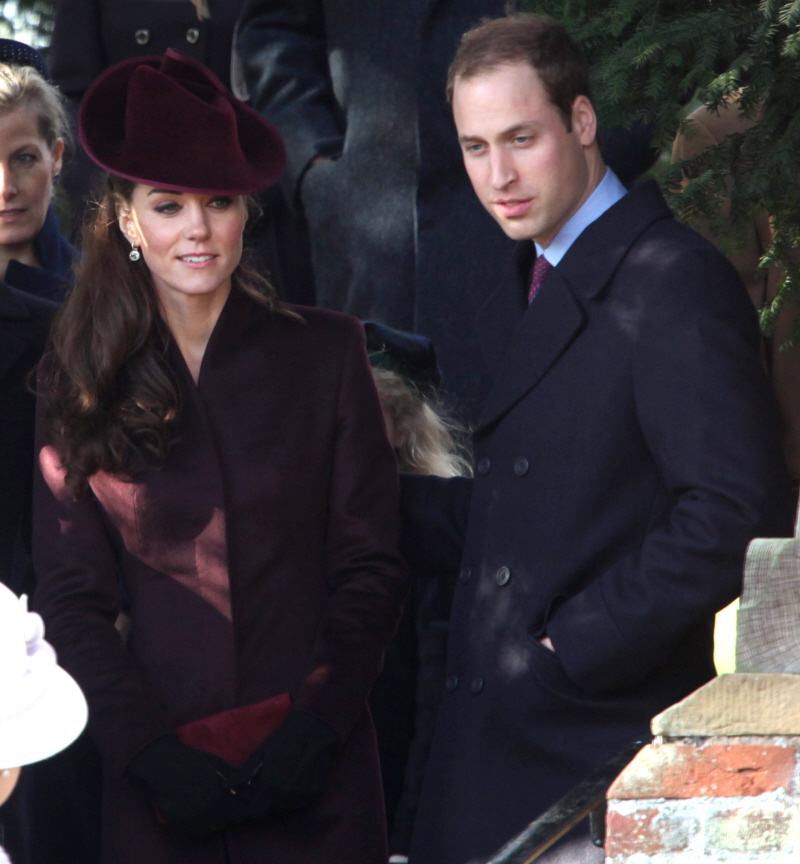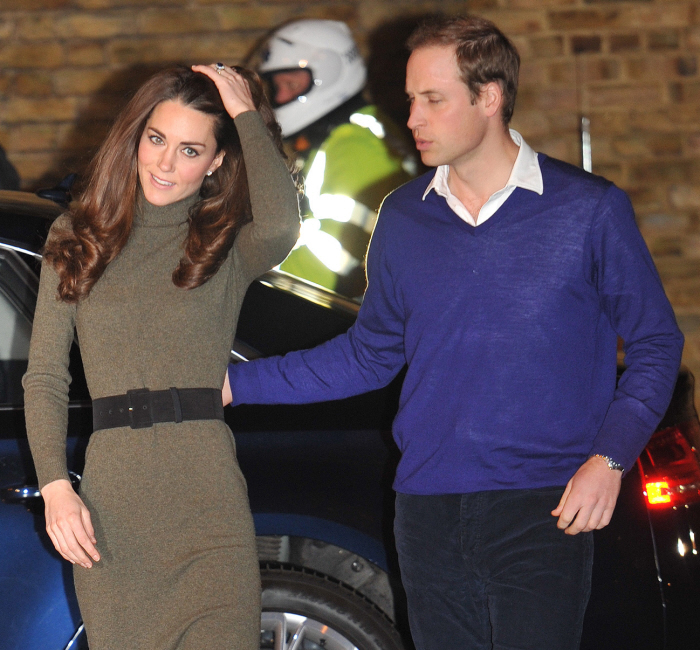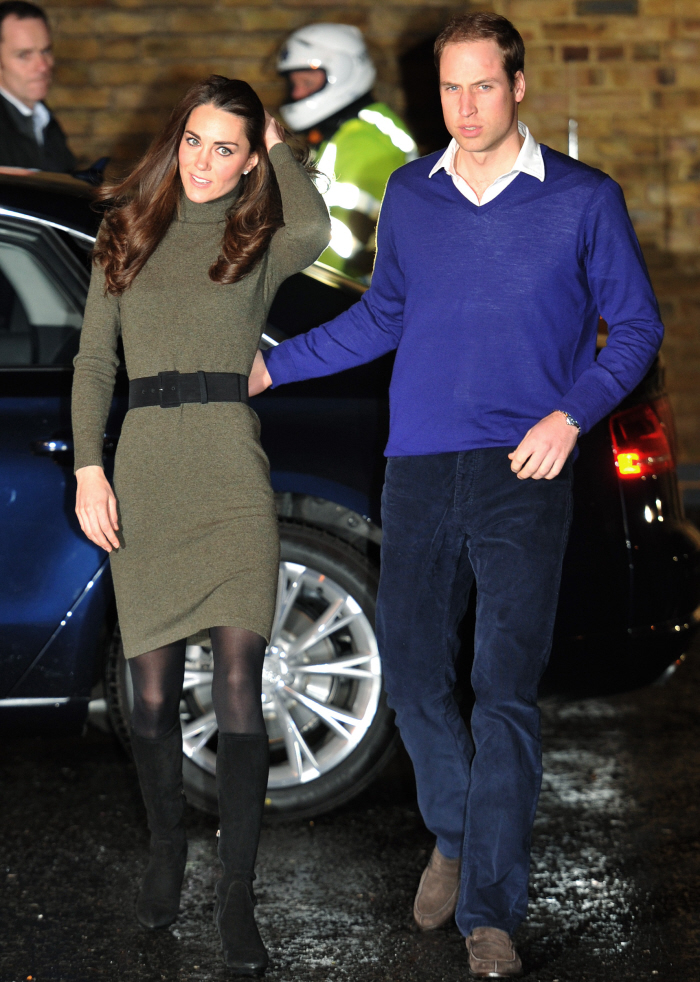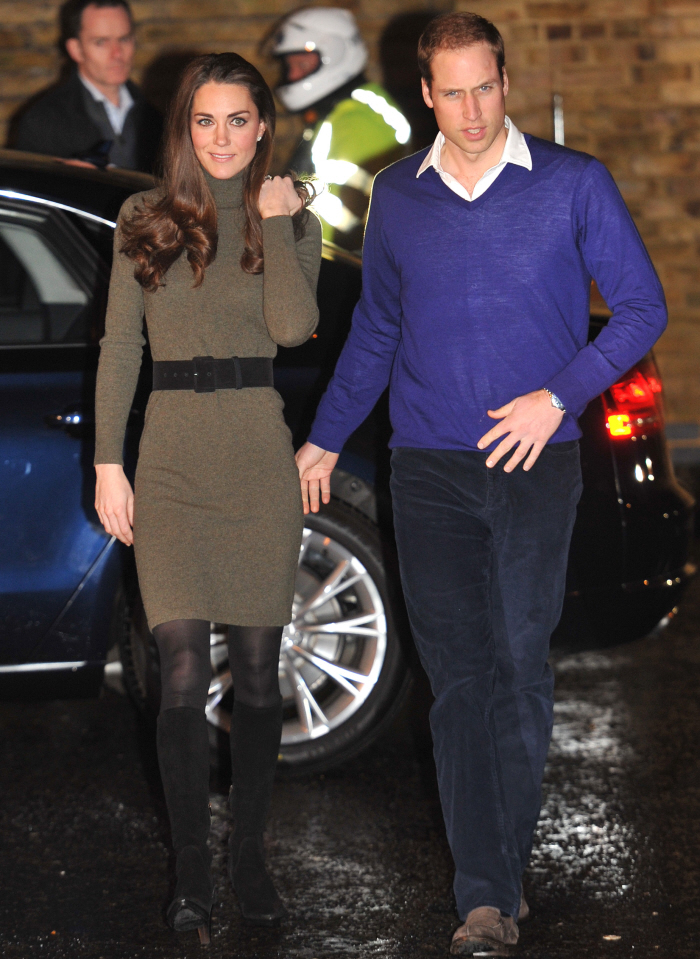 Photos courtesy of WENN, Fame.