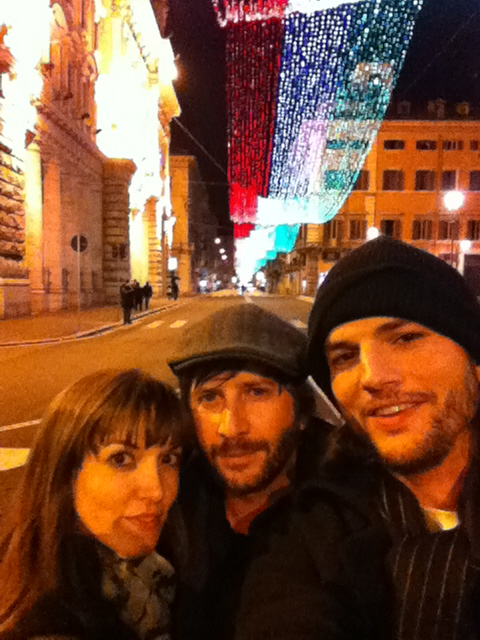 Two seconds after Us Weekly sent us their exclusive story about Ashton Kutcher's alleged new girlfriend, Gossip Cop sent us the official denial from Ashton's people. Here's what we know for sure: Ashton Kutcher is/was in Italy with a group of friends. One of those friends was a woman named Lorene Scafaria, who is 33 years old, the same age as Ashton. Scafaria is a screenwriter – she wrote the screenplay for Nick & Nora's Infinite Playlist, and the just-completed Seeking a Friend for the End of the World. Ashton tweeted a photo of himself and Lorene in Rome (with another person), and Us Weekly has exclusive photos of Ashton and Lorene walking together too – see them here. So… first, here's Us Weekly's story:
Ashton Kutcher is flaunting a new woman — and sources say he hooked up with her prior to splitting from wife Demi Moore last month. The actor, 33, spent Christmas in Italy with screenwriter Lorene Scafaria — who, until recently, was dating The OC actor Adam Brody.

In exclusive Us Weekly photos, the duo were snapped checking out the sights in Italy, including the famous Leaning Tower of Pisa over the Christmas holiday.

During their private sojourn, the couple tooled around in a Porsche Carrera Sports 2011 and holed up at a private pad. During a romantic lunch at Pizzeria Trattoria Toscana in Pisa on Christmas Eve, they "held hands," witness Alex Thorpe tells Us. "They shared spaghetti, and he paid."

(Kutcher tweeted about the trip, sharing a photo of himself with Scafaria and his Katalyst business partner, Matt Mazzant: "Roman holiday with homies…have an amazing new year!")

Meanwhile Moore, 49, kept a low-profile, spending her holidays with family — including daughter Rumer Willis — in Parrot Cay. "She's doing really well," a source tells Us. "[She's] waiting for all of her stuff to come out in the new year [including] her Lifetime show that she's executive producing."

Despite 33-year-old Scafaria's romance with Brody and Kutcher's marriage to Moore, a source says they have been stoking a romance since meeting in February, when Kutcher tried out for a film she wrote. (Steve Carell ended up getting the part for the film Seeking a Friend for the End of the World.)

"Ashton started seeing her while each was in a relationship," says a source. Reps for both Kutcher and Scafaria deny this and tell Us "They're just friends."

And it wasn't the first field trip for the duo — on Dec. 9 and 10, they cozied up at Yellowstone Club ski resort (snowboarding and playing shuffleboard) in Montana.

Kutcher's ex Moore, of course, announced their plans to divorce in late November following his revealed affair with a different woman, 22-year-old Sara Leal, in September.
[From Us Weekly]
She was dating Adam Brody? She and Ashton might have had an affair? Ugh. My initial reaction was – "Well, they're probably not 'dating' but I bet they're sleeping together." Now I'm wondering if they actually are seeing each other, and if Lorene knows what the hell she's getting into.
But, as I said, Ashton's rep is denying this story to anyone who will listen, telling Gossip Cop directly: "They are not dating. They're friends." Gossip Cop also got an "exclusive" from an unnamed "source close to Ashton" who said that this Italian trip "is tied to them working together on a film project that involves an Italian soccer team." For what's it worth, even with the official denials, People Magazine is reporting this story as "Ashton possibly dating this chick."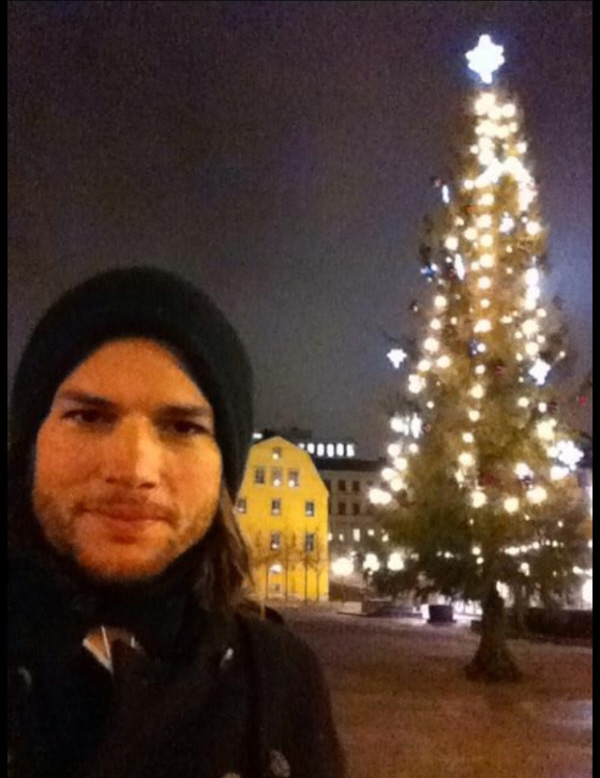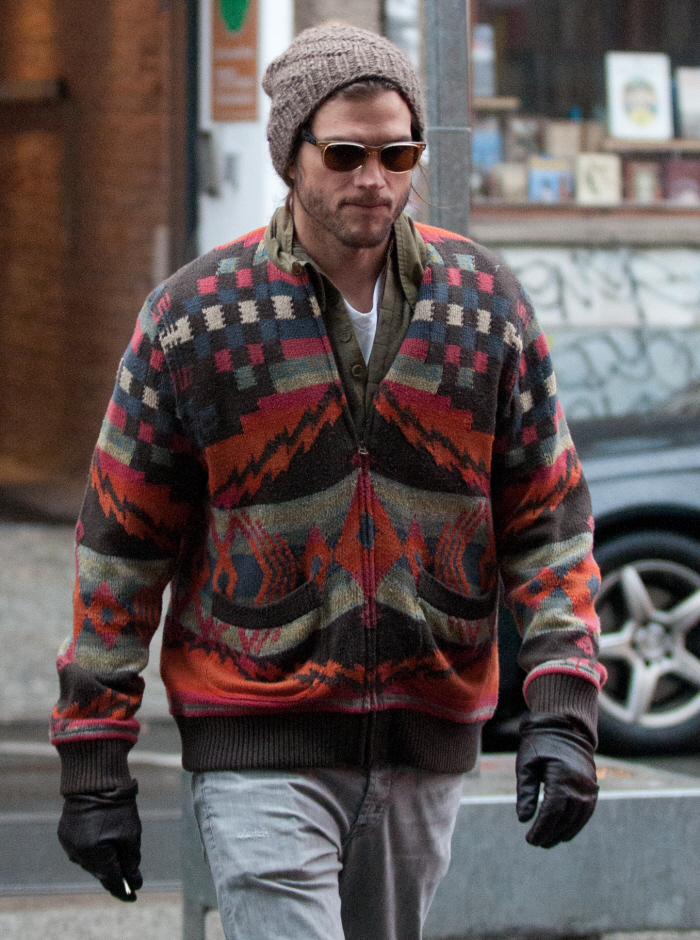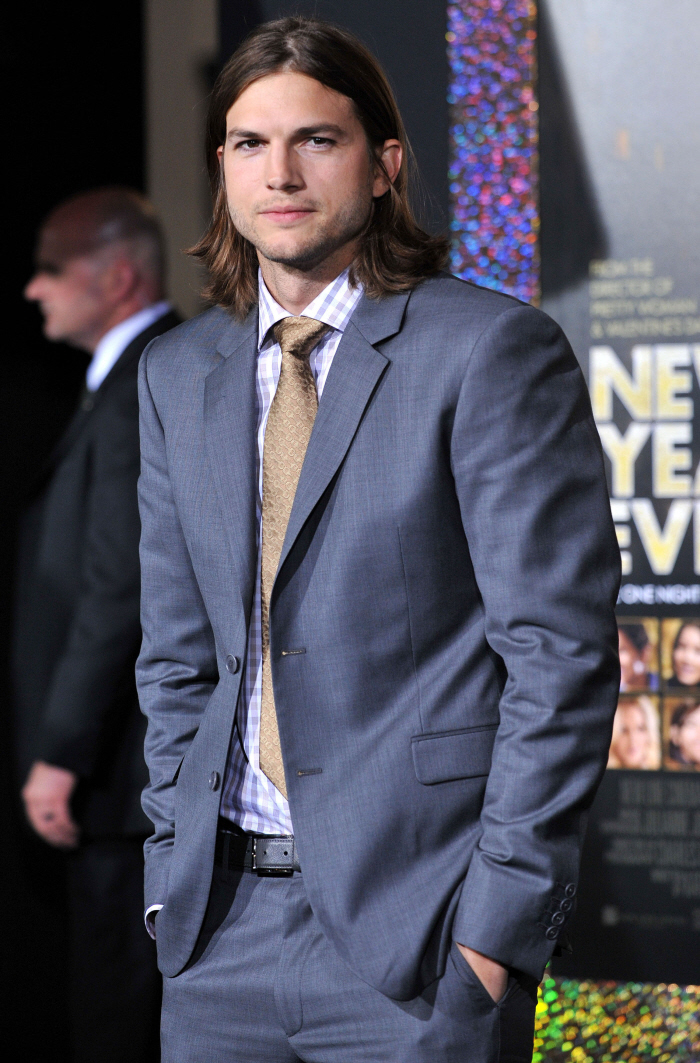 Photos courtesy of WENN, Ashton's Twitter.