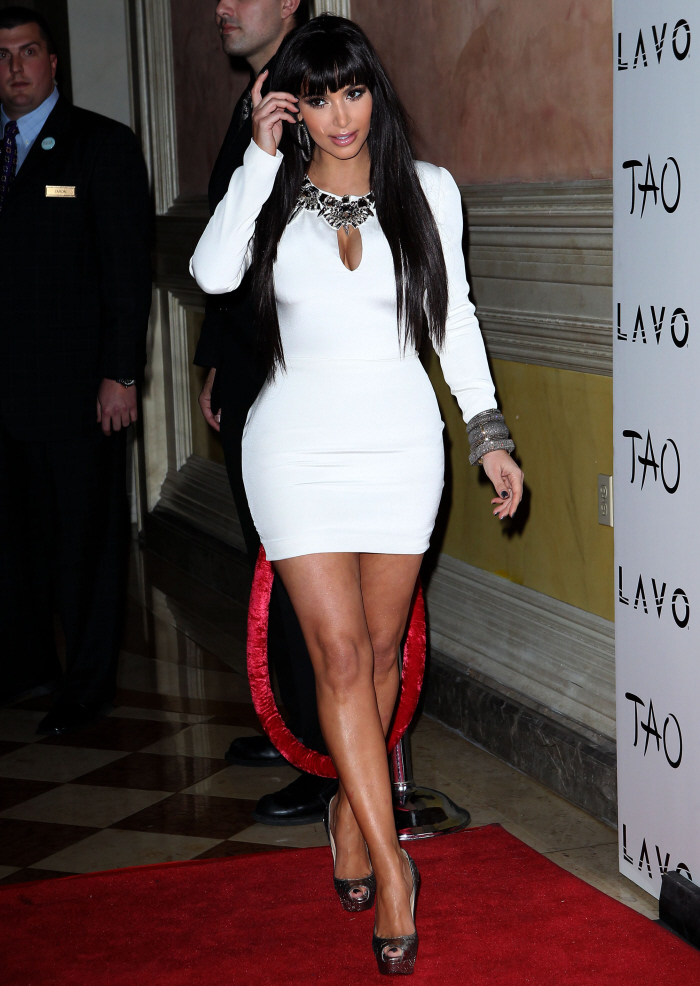 Here are some photos of Kim Kardashian, partying-for-pay at Tao Night Club at the Venetian Hotel & Casino on New Year's Eve. Should we talk about her bangs (trauma) first? It's horrible. Once upon a time, I really did think Kim was pretty. But between the plastic surgery, Botox, lip injections, drag queen make-up, wigs and overall HORRIBLE style in clothes, hair and everything else, Kim just looks awful. There should be a happy medium between the Croydon facelift-style hair, and this tacky looking bangs-trauma wiglet. Oh, and yes, that is Kim's "size 2" figure poured into that white dress. And if you believe that she's really a size 2, you need to have your eyes checked.
Anyway, Kim was partying at TAO because the Venetian was paying – big time. Kim was one of the highest-paid "celebrities" of the 2011 New Year's Eve celebrations worldwide. She got paid $600,000 to flaunt her cat-face at TAO all night, although Reuters suggests that the $600K figure includes additional "appearances" and Kim had to film part of her show there too. You can read more about the pay-for-partying schemes here.
And in the end, what was Kim's New Year's resolution? She tweeted this message: "I decided to change my twitter background to nothing. i wanna be more simple in 2012." More simple. Or simpler? Or are we using "simple" as a code word for "complete idiot," as we do in the South. Like, "Kim Kardashian is so simple. She's the simplest fake celebrity out there."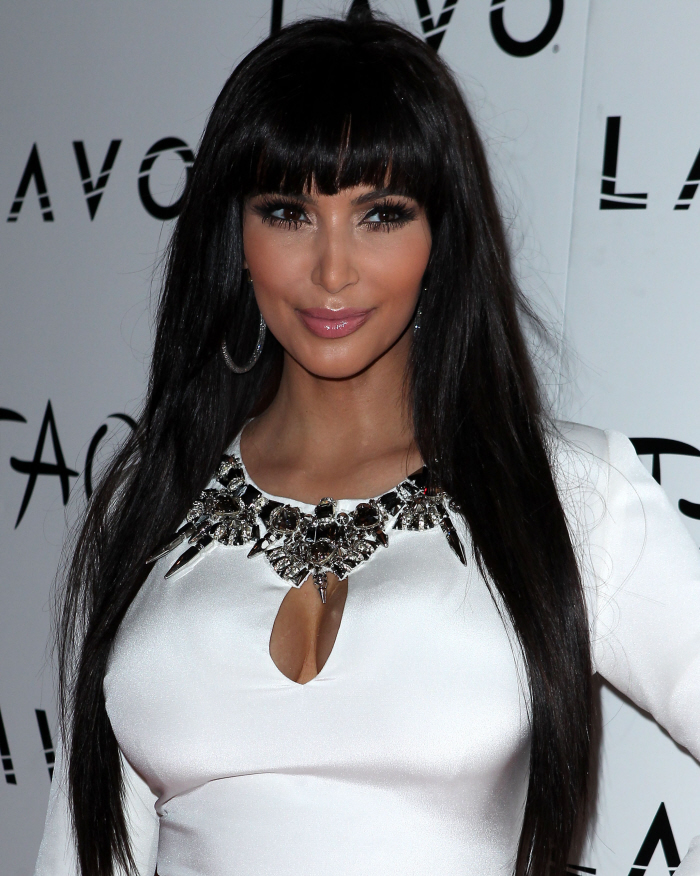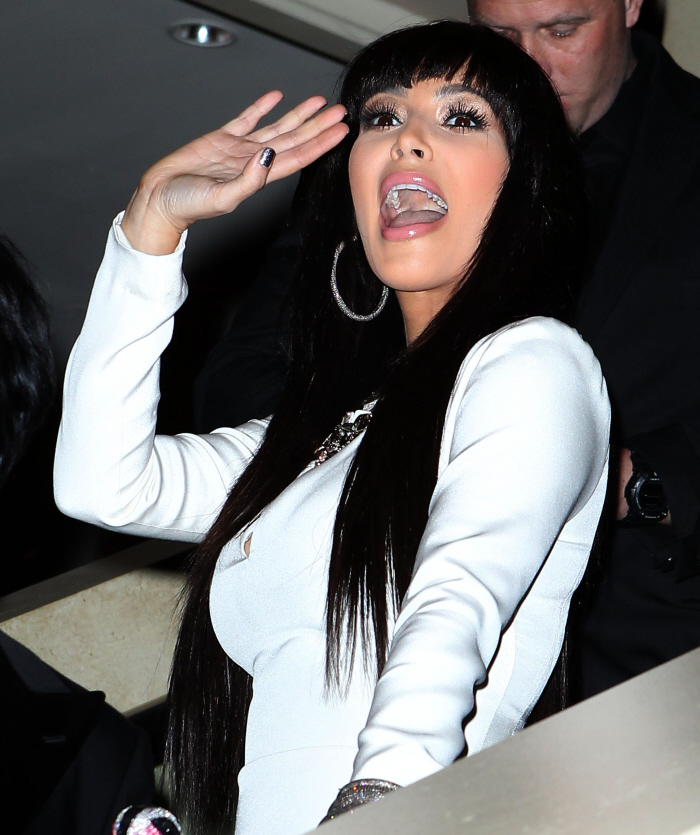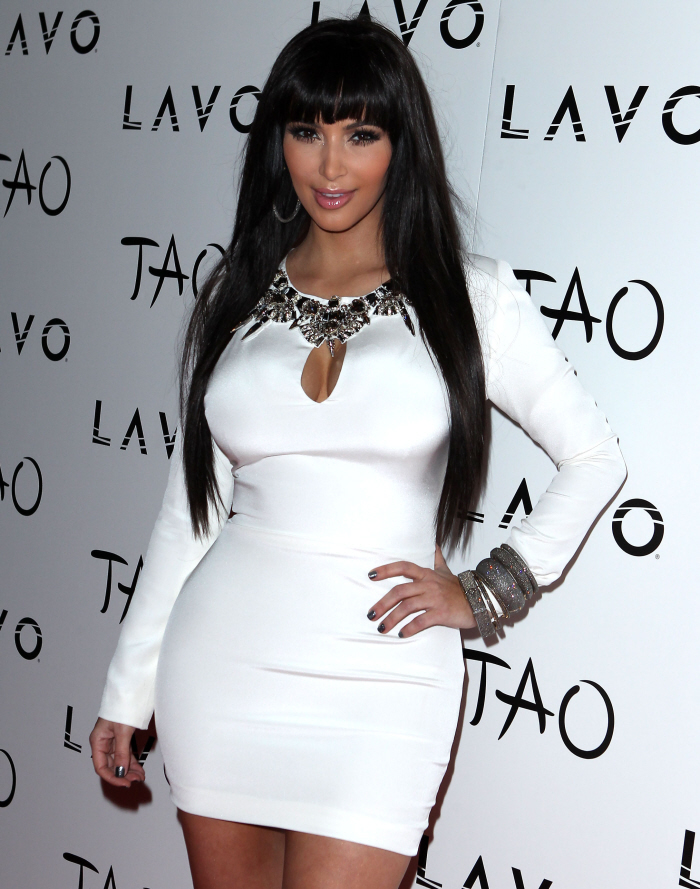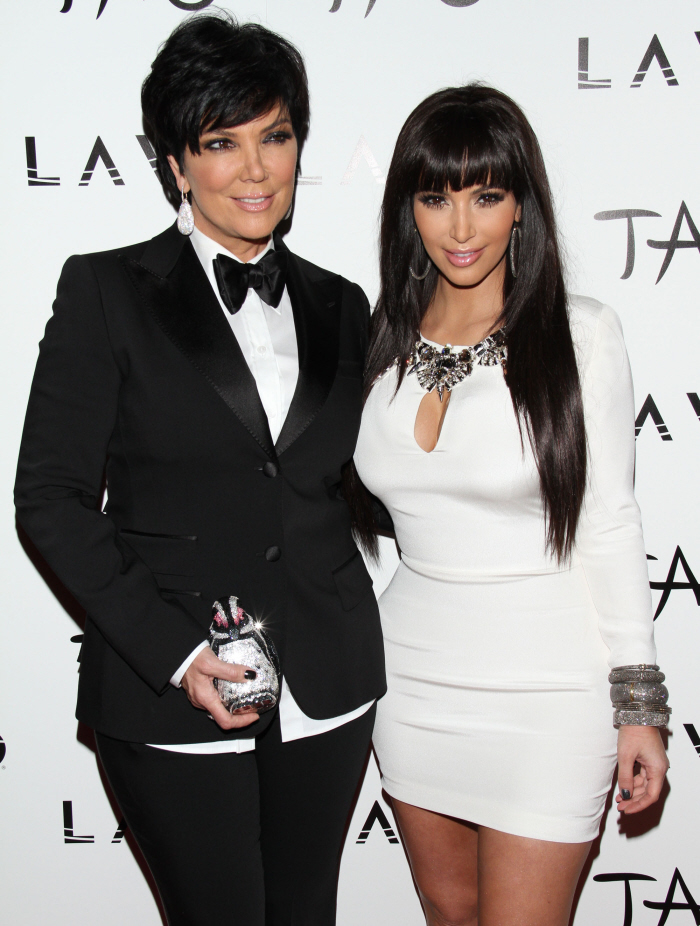 Photos courtesy of WENN.