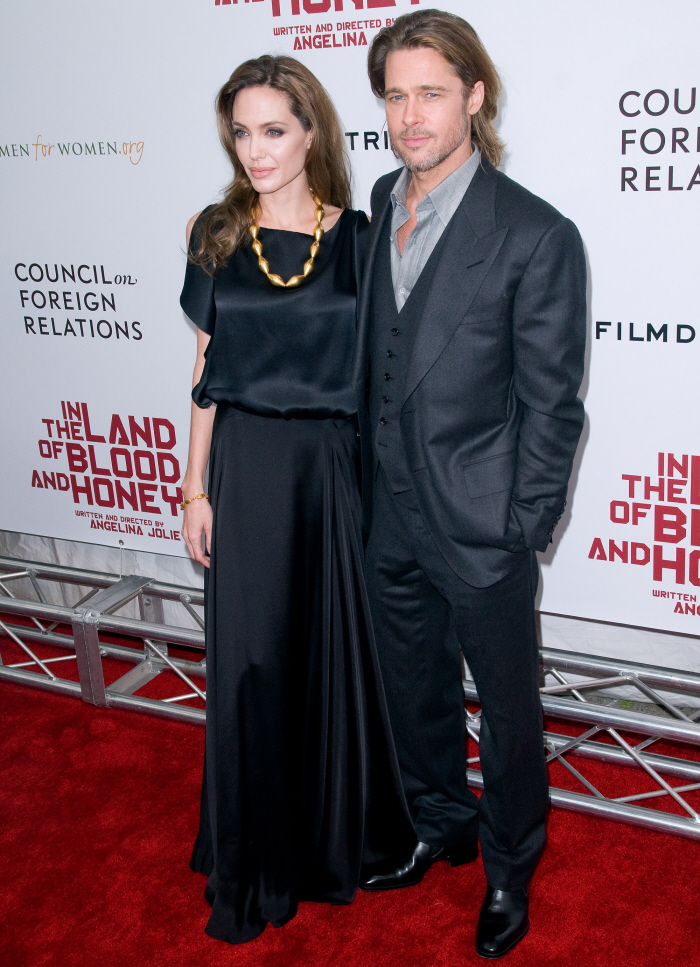 What would it be like to be incredibly wealthy and have the time, energy and inclination to spend money on incredible gifts for your loved ones? For Angelina Jolie and Brad Pitt, the gifts don't seem to include Elizabeth Taylor-level jewelry, which is disappointing. I would love it if Brad was always buying Angelina jewelry. Alas, I don't think Brad's big on that. But Angelina still gives Brad the perfect presents, the gifts that keep on giving, at least according to The Mail. Their sources claim that for Brad's 48th birthday a few weeks ago, Angelina gave Brad a waterfall. Like, she bought a swath of property that included a waterfall, and now Brad wants to design a house for their family ON the waterfall.
Brad Pitt has completely fallen for his Christmas present from Angelina Jolie – a waterfall in California. The star now plans to take time out from his movie career to build an ambitious house over the falls near LA in the style of his favourite American architect, Frank Lloyd Wright.

The actor celebrated his 48th birthday on December 18 with Angelina, 36, and their six children and Angie told him that the falls and surrounding land were his birthday and Christmas presents.

A thrilled Pitt is now planning to embark on an ambitious and exotic building project emulating the design of Lloyd Wright's 1939 masterpiece Fallingwater, which was built in Pennsylvania on a similar piece of land. The pair visited the house in 2006.

'Brad has always loved Fallingwater and his first trip there was unforgettable,' says a friend. 'Angelina wanted to get him something incredibly special and, because she knows how much he loves architecture, she thought this would be perfect. She hopes this will be a hideaway for the family. Brad has dreamed of a home with the sound of a waterfall cascading under the house.'

The couple recently sold their Malibu home to star Ellen DeGeneres.

'Brad has always wanted to design his own house. He wants to pull all aspects of nature, light, glass and varying levels into the concept,' says the friend. 'This is the present to top all presents.' Brad has said he'd like to give up his Hollywood life, declaring: 'While acting is my career, architecture is my passion.'
[From The Mail]
A waterfall house would be amazing… although probably not the best idea with six young children, you know? "Where's Knox? OMG HE'S IN THE WATERFALL." Angelina did "gift" Brad with a trip to Fallingwater in 2006 – there was even a lovely photo of the couple at the site. Anyway, even though I find Brad's obsession with real estate, remodeling and architecture rather annoying, it seems like Angelina thinks it's a nice occupation for Brad to have, and she encourages it. I guess Brad is almost done with the remodel to French chateau, so he's probably looking for a new project.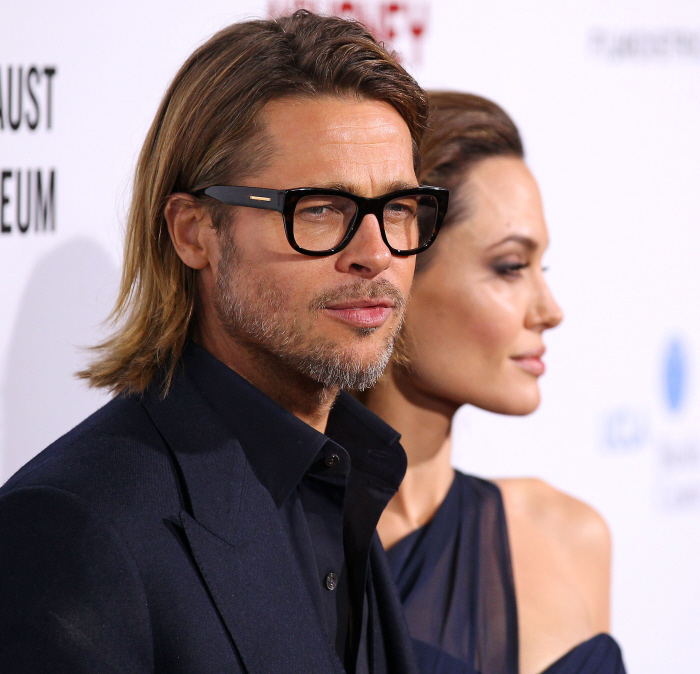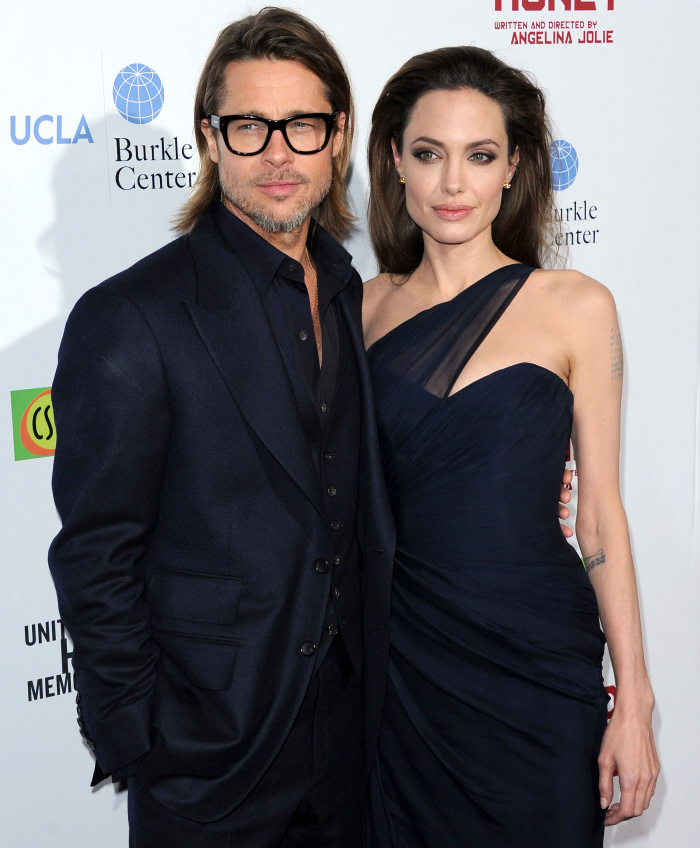 Photos courtesy of WENN.