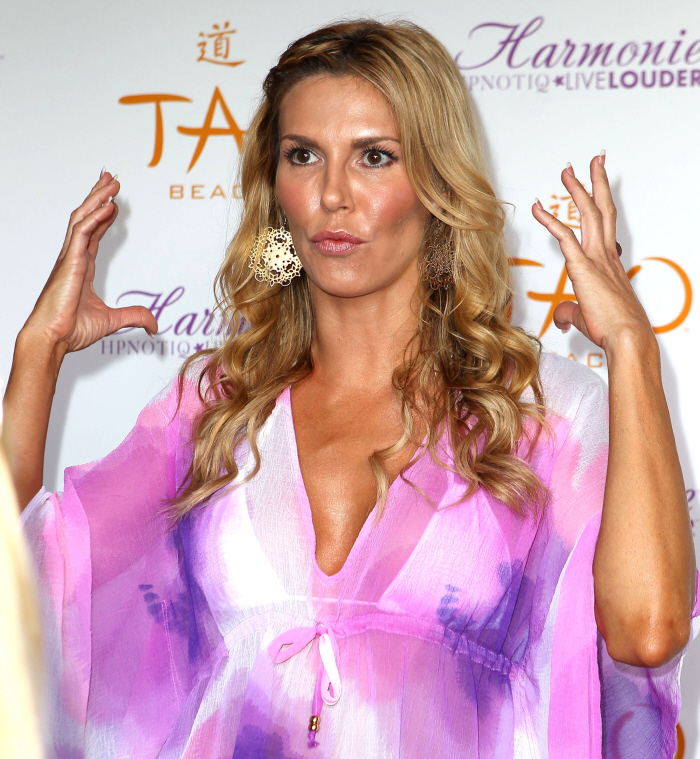 You know what? I generally come down on Brandi Glanville's side in the whole "white-trash uncool Bermuda Triangle" situation, but this week's Brandi-centric storyline is exhausting. First, Brandi "got married" in Las Vegas to her self-described BFF of 20 years, Darin Harvey. Her Twitter page was full of photos from her wedding night, and it really seemed like she and her girls had gotten hammered and Brandi thought it would be "fun" to marry Darin and then hang out with strippers. A day later, Brandi and Darin were both claiming that the "weddding" wasn't really official and that it was just a ceremony with no paperwork. Okay… sure. But some of us still have questions. Questions like, "What was the purpose of this nonsense?" And "Drunken publicity stunt much?" And now there are new questions. Like, "Was Brandi screwing her best friend's ex-husband?"
Brandi Glanville got married over the weekend in a spur-of-the-moment Vegas ceremony and RadarOnline.com has exclusively learned her new husband's ex-wife is fuming over the stunt!

"She was my best friend until she started an affair w my ex hus Darin behind my back!!!!" Darin Harvey's ex-wife, Michelle Harvey posted on her Twitter account Tuesday afternoon.

"All our sons are paying the price… BG marriage to Darin Harvey wasn't funny to our son tanner!!!! She was my BFF until she stated [sic] affair w my ex husband!!!"

Although Brandi's marriage to Darin isn't legal because no paperwork was filed, Michelle doesn't find it funny and is unleashing on the Real Housewives of Beverly Hills star.

"I was BG BFF for 12 yrs b4 betrayed by her n my ex Darin!" Michelle tweeted.
"Brandi doesn't care about me or my son… But Darin should!!!!"

Michelle also goes on to allege that Brandi and Darin participated in the drunk wedding ceremony just for publicity.

"Darin told me they did it for the publicity!!! Pathetic fame wh*res. All 3 kids are devastated," she wrote.

"They are both back peddling…Darin admitted to me it was her idea for publicity."

As RadarOnline.com previously reported, Brandi and Darin tied the knot at the Spearmint Rhino strip club on New Year's night.
[From Radar]
OK, Michelle is mad because she was friends with Brandi and then Brandi slept with her EX-husband? Correct? Michelle isn't claiming that Brandi homewrecked her marriage or anything, just that Brandi was boning Darin when he was officially single. I mean, sure, there are rules about boning your friend's ex. But I don't see the big deal in general.
Anyway, Brandi is denying the part about the "affair". She tweeted, "I didn't legally get married and I won't ever again in my life. Our wedding was our first kiss! We are just friends." Regarding the criticism she received, Brandi tweeted, "Marriage mocks itself. I believe anyone and everyone should be able to get married! Why not me? In my head I was just having fun with my best friend who I adore and has been there for me during all my tough times. I didn't mean to offend anyone! I believe everyone should be able to get married and maybe even embarrass themselves in Vegas."
I was looking through Brandi's most recent tweets, and she seems to be on the defensive a bit more. She says that she's "never hooked up with D" and that Michelle "is not my friend & hasn't been in over a year. Very sad woman." Blah. Whatever.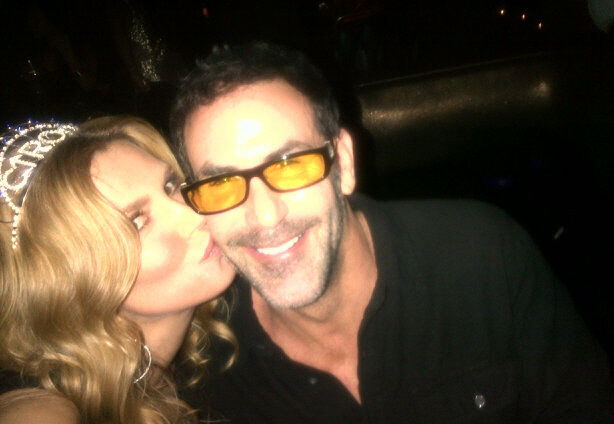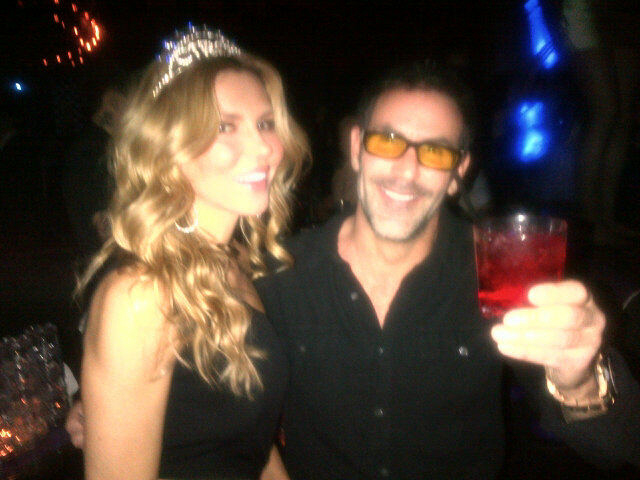 Photos courtesy of Brandi's Twitter & WENN.