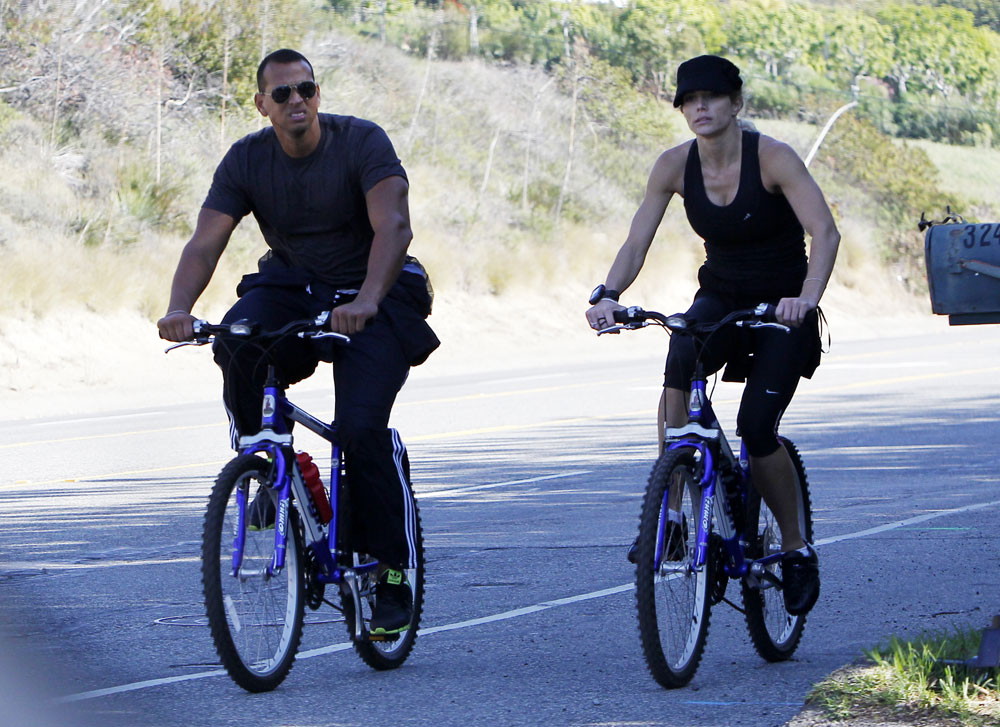 Have you heard the story about the scary plastic surgery mom in England who gave her daughter a liposuction voucher for her seventh birthday? When I saw that chick's picture on Radar at first I thought it was a photo of Alex Rodriguez's new girlfriend, a female wrestler named Torrie Wilson. In reality Wilson is much more attractive than that woman, but the same components are there: lots of fake blonde curly hair, obvious bolt-ons, too much makeup and a fake bake. (At least that's how she used to look, she's cleaned up a lot in the past year or so.) From far away, like in this photo of Alex and some unknown woman, possibly Torrie, on The Superficial, they look the same.
Anyway we know Alex likes 'em muscular and blonde, and like George Clooney he's now dating a professional female wrestler. In fact Alex's lady is presumably friends with Stacy Kiebler and was even seen vacationing with Kiebler, Clooney, Rodriguez and Cindy Crawford this holiday. I've included a far-off photo of the ladies in Cabo on December 29th. Torrie is the one in the red shorts. After their Mexican vacation, Torrie and Alex returned to LA where they've been seen riding bikes and taking in a Lakers game together. They were just photographed kissing courtside. Here's more and TooFab has the pics from the Lakers game.
It's official — the relationship between Alex Rodriguez and former wrestling diva Torrie Wilson has been sealed with a kiss!

The two were spotted on a very public double date with Cindy Crawford and husband Rande Gerber last night, where they sat court side for a Lakers game.

The couple was seen locking lips as cameras snapped — and appeared to have no hangups about being photographed together.

The couple confirmation comes after A-Rod and Torrie joined Cindy, Randy, George Clooney and Wilson's pal Stacey Keibler on vacation in Cabo over the holidays.
[From Too Fab]
People ran a story last Friday with a sighting of Alex and Torrie in her hometown of Boise, Idaho on Monday after Christmas. So it looks like they spent time with her family over the holidays. It's serious. Torrie is surely getting some mileage out of this relationship, but unlike A-Rod's past girlfriends she's not particularly famous. Maybe he's trying to switch it up after his high profile romances with Kate Hudson, Madonna and Cameron Diaz. Or maybe he finally found a chick strong enough to keep up with him. He strikes me as a kinky bastard, but not in a way that I find attractive at all. I don't get what women see in him.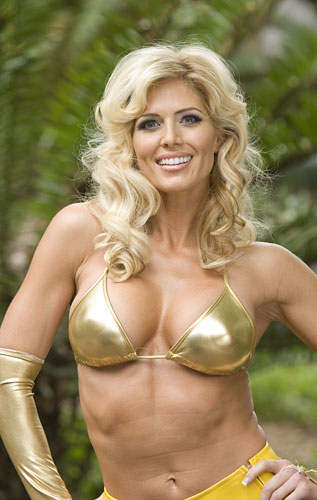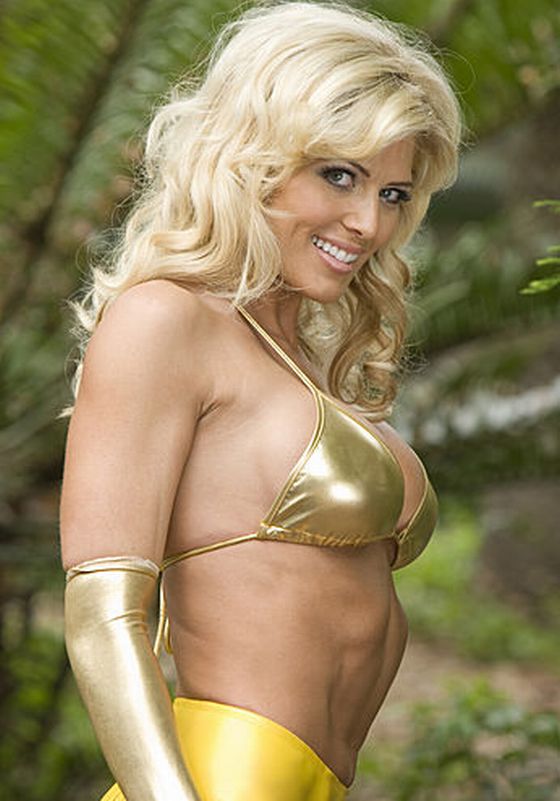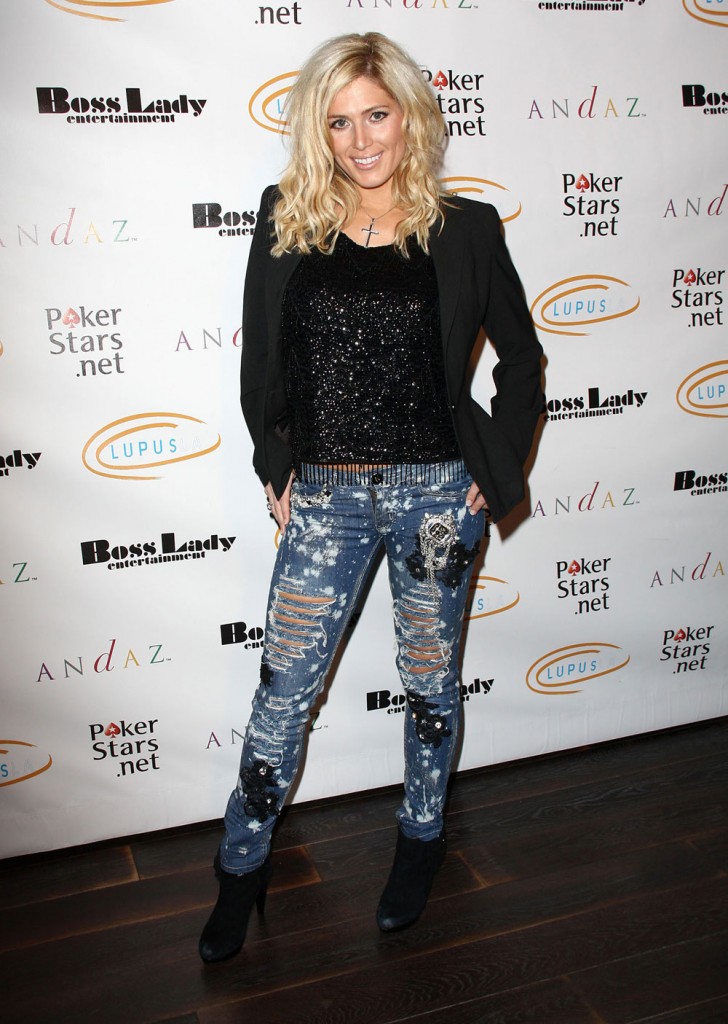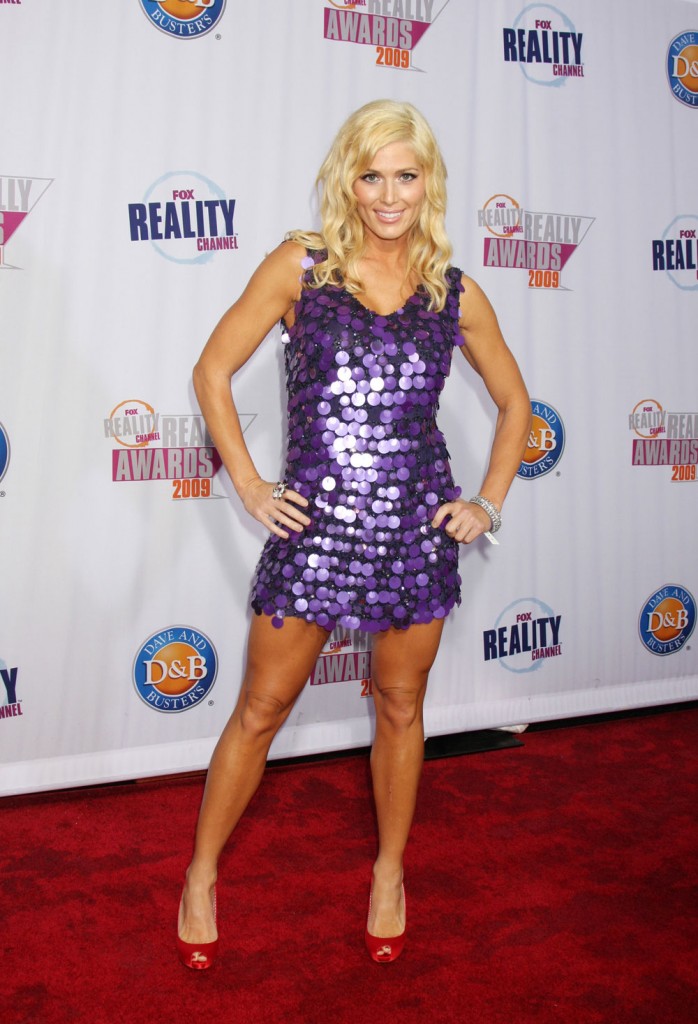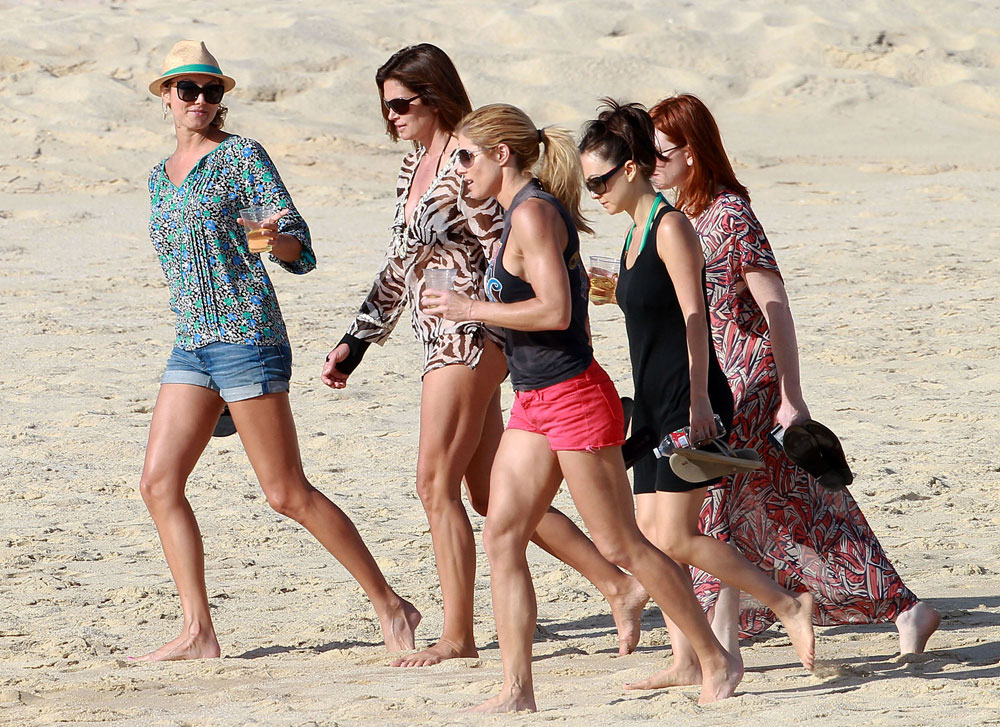 Photos of Torrie in the ridiculous jeans are from 2-25-10, credit: FayesVision/WENN.com. She's in an ugly fishscale sequin dress on 10-13-09. Credit: Nikki Nelson / WENN.com. They're shown riding bikes together on 1-3-12. Credit: FameFlynet