Tiger Woods' ex wife Elin tears down 12 million dollar home: wasteful or normal?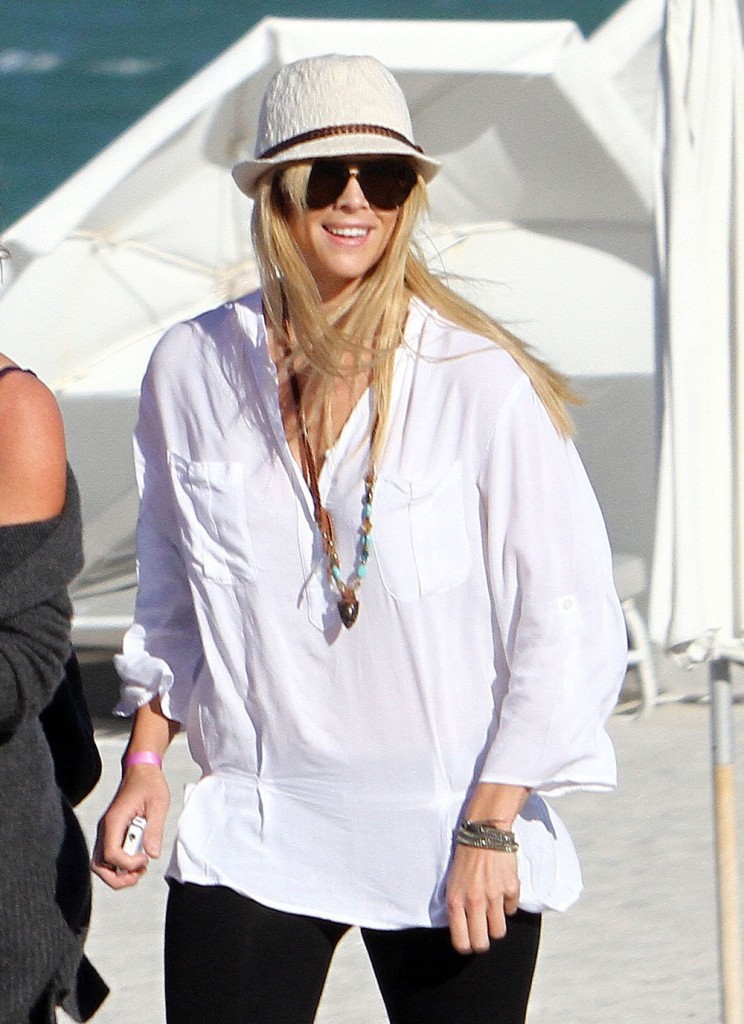 I took one of those riverboat cruises in Palm Beach a few years ago to see how the super rich live. The tour guide explained to us that it was very common for for the uber rich to buy perfectly good waterfront mansions, tear them down and build their own. When you're that rich you want things "just so" and I guess and you have time and the resources to make it happen. So when I heard that Elin Woods had purchased a 12 million mansion in north Palm Beach and demolished it, I wasn't surprised. It sounds super wasteful to tear down a home that most of us would consider beyond our wildest dreams, but those people don't live like most of us by any stretch. Still, it's disappointing to hear the Elin Woods is one of them. We don't know much about her, but we heard that she's going to be responsible with her massive divorce settlement and not waste it. I guess that's relative when you're talking about powerball level money. Here's more:
Bought a year ago for $12.3 million, the oceanfront mansion owned by the former wife of Tiger Woods has been demolished and she is building a new house on the lot in the exclusive Seminole Landing development near North Palm Beach.

"It was a beautiful place, incredible landscaping, fantastic ocean frontage," said Realtor John True, who was at the house on Halloween for a charity event after work had begun.

"I heard that the original plan was to renovate. But once they started, I heard they decided to tear it down."

Elin Nordegren is living in the San Remo condominiums, an oceanfront development in Juno Beach, while her new home is being built, according to local officials who asked not to be named.

Palm Beach County issued the demolition permit on Dec. 16 and it is active until June 17, records show.

The 17,000-square-foot house, built in 1932, was two stories, with eight bathrooms, an in-ground pool and an elevator.

Seminole Landing is on the east side of U.S. 1 just north of PGA Boulevard in unincorporated Palm Beach County, according to county records.

The 77-acre development is among the top five most exclusive communities in Palm Beach County, said True, owner of Oceanfront Realty in Juno Beach.

The gated development is the home of the private Seminole Golf Course.
[From The Palm Beach Post]
Well Tiger is still building an insane compound on Jupiter Island worth nearly $50 million, according to that article in the Palm Beach Post. We heard last year that construction was finished, but he's still working on it. Compared to him Elin is playing it pretty safe. So if you had, let's see, $110 million dollars by some estimates, would you spend over 10 percent of it on a house and then tear it down and spend a couple million more building another house, just because you could? Maybe, since a lot of people spend 30 percent and more of their income buying a home. Still, it's hard to fathom buying something worth that and destroying it, even if you had the money.
Elin's house before: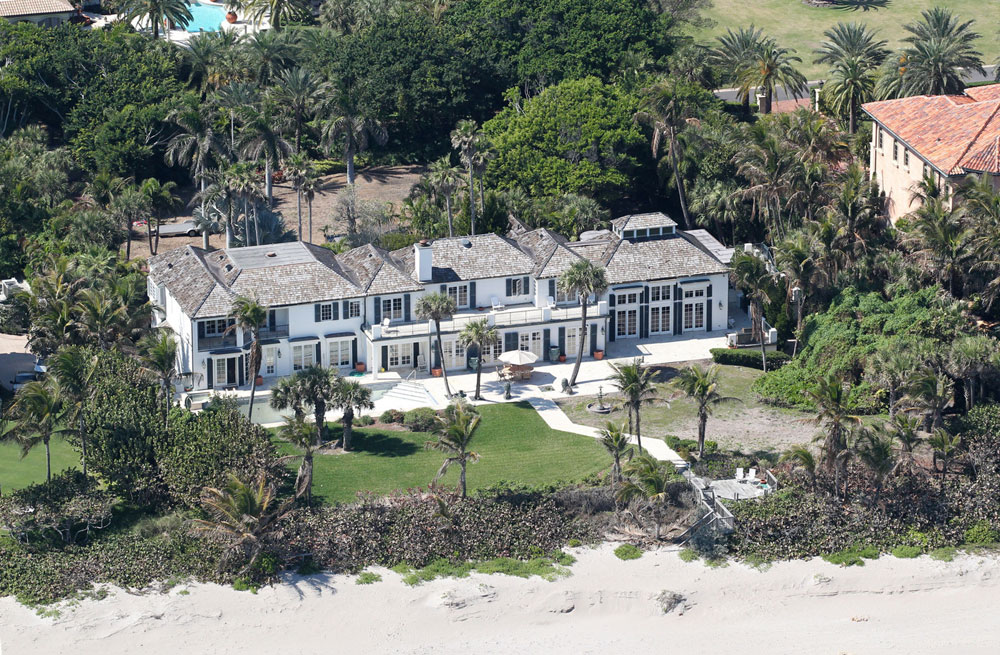 Elin's house before: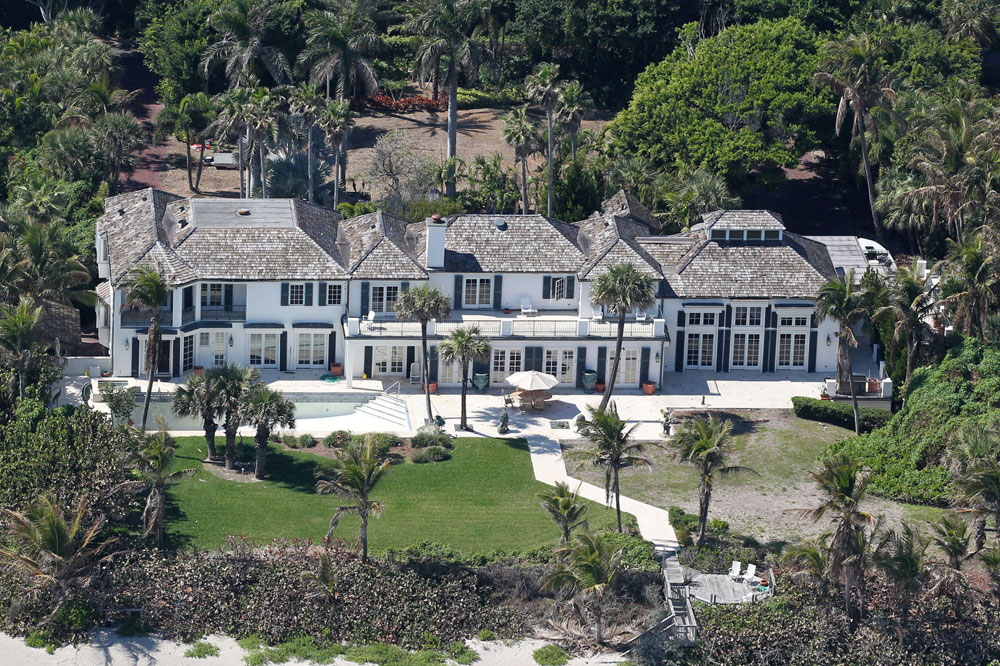 Elin's house after: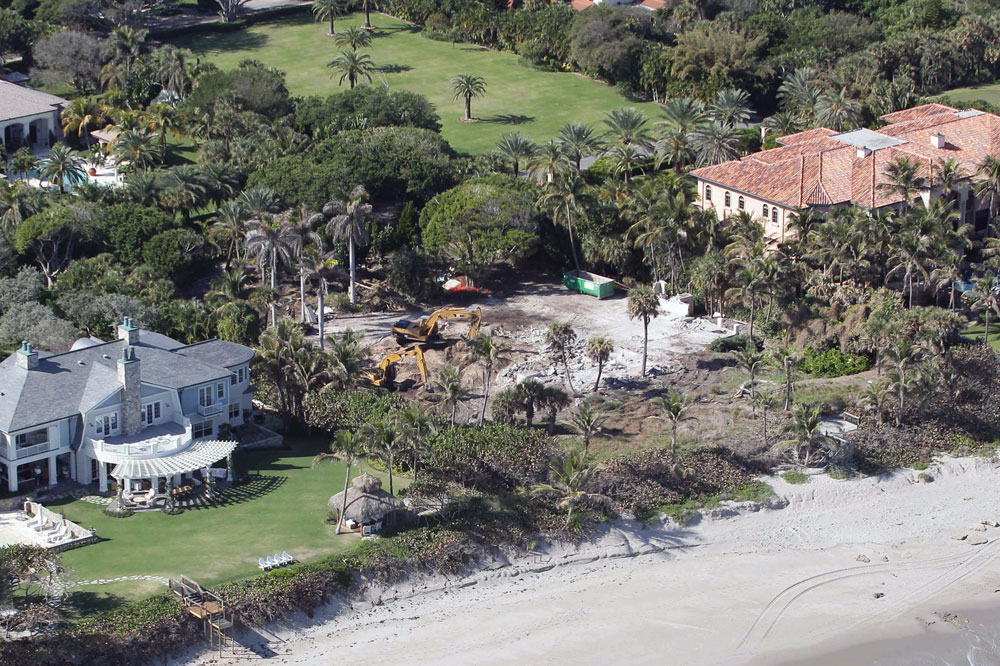 Elin is shown in Miami on 12-2-11, credit: Fame. Home photos credit: CelebrityHomePhotos.com
Written by Celebitchy

Posted in Elin Nordegren Woods, Photos, Real Estate

- Who butchered the National Anthem? [D-Listed]
- Rob Lowe never ages [Lainey Gossip]
- What is Vanessa Hudgens wearing? [Go Fug Yourself]
- Summer guide to reality TV [Reality Tea]
- Game of Thrones recap [Pajiba]
- Tan Mom's music video [Buzzfeed]
- Amanda Knox is broke [Starcasm]
- Backstage at the Billboard Awards [Popsugar]
- Miley is still stuck in the 90s [Popoholic]
- Blind Items revealed: Adam Levine [CDAN]
- Hugh Hefner bought Crystal Harris a house [Celebslam]
- What happened to Aimee Teegarden? [The Blemish]
95 Responses to "Tiger Woods' ex wife Elin tears down 12 million dollar home: wasteful or normal?"