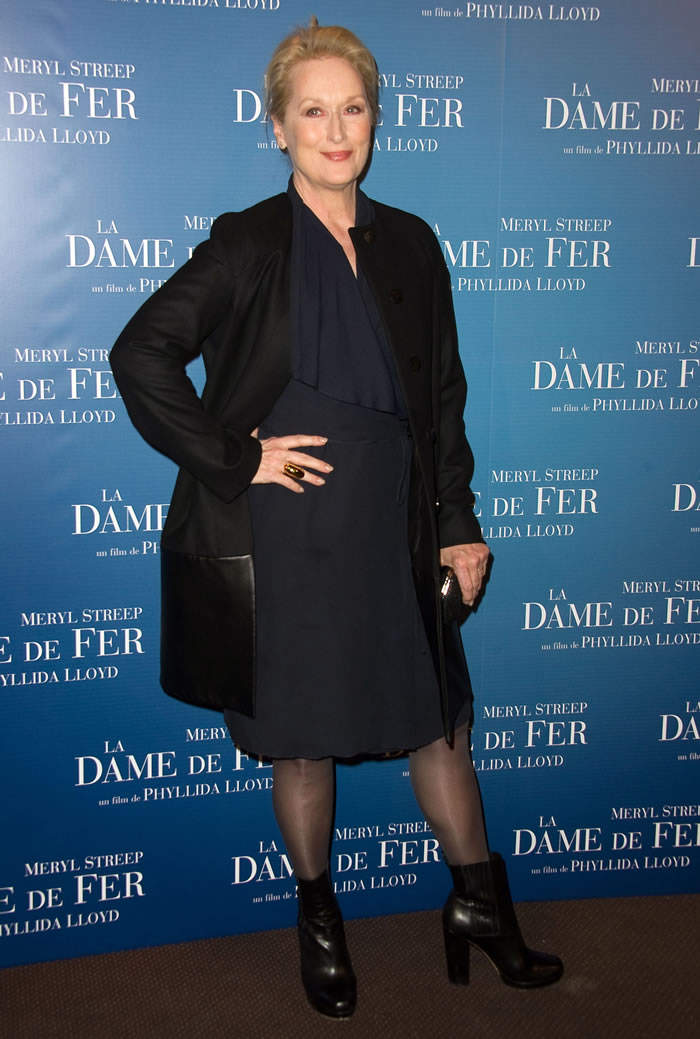 Here's some photos of Meryl Streep at the Paris premiere of The Iron Lady, for which she's (naturally) been receiving rave reviews for her performance as Margaret Thatcher. Of course, the film itself has been generally less well received, particularly by British Prime Minister David Cameron, who has stated that the movie really should have been postponed until "another day," i.e., not while Thatcher is still alive. While Streep has already received a Golden Globe nomination, there's still some animosity brewing over the film's decision to portray Thatcher in later life as a frail old woman with dementia. So Meryl sat down with the Washington Post to defend the film's stance as a portrait of Thatcher as a person instead of merely as a political figure:
On Her Decision To Play Thatcher: "It was extremely daunting, because I'm from New Jersey. And yet as an outsider, I felt something of what she might have felt." Streep said her youthful experience as one of a handful of women at Dartmouth College in New Hampshire helped her understand Thatcher's isolation. In 1970, Streep spent a term as an exchange student at the men-only college, which became coeducational in 1972. "There were 60 of us and 6,000 men, and I had a little flashback to that moment. And so a little bit of my emotional work was done for me."

On The Movie's View Of Thatcher Streep said while the film has been called a political biopic, "I was interested in it precisely because it wasn't really that. It's a subjective imagining. It's not the God's-eye-view chronicling this side, that side, the politics of it. It's a very deep look at a whole life — from the end of it."

On The Dementia Controversy: "If Margaret Thatcher suffered from a lung problem and I coughed, or if she had something wrong with her legs and I limped, no one would scream," she said. "The particular stigma attached to mental frailty in our culture speaks more about the person who's saying it's shameful. Is it shameful? I don't think it is. I don't think things need to be hidden away."

On The Venom Thatcher Provoked: "She was called the most hated woman in Britain because of policies that lots of people who are still in the political world helped her construct, and they don't endure the same hatred," Streep said. "She was hated for her hair and her handbag and her clothes and her manner and the fact that she changed her voice. It was really outsized, the bloodlust, and that's interesting."
[From Washington Post]
So will The Iron Lady result in another Oscar nomination for Streep and possibly a third Best Actress win as well? Only time will tell, but Streep will always stay classy and true to her characters. Certainly, she wouldn't have taken on the role if she felt it portrayed Thatcher in a truly unflattering light. After all, we all grow old, and our bodies and minds betray us all in different ways. Margaret Thatcher is still merely human, and I think that's what Meryl is getting at in this interview.
Here's a few more photos of Meryl alongside Phyllida Lloyd at the premiere: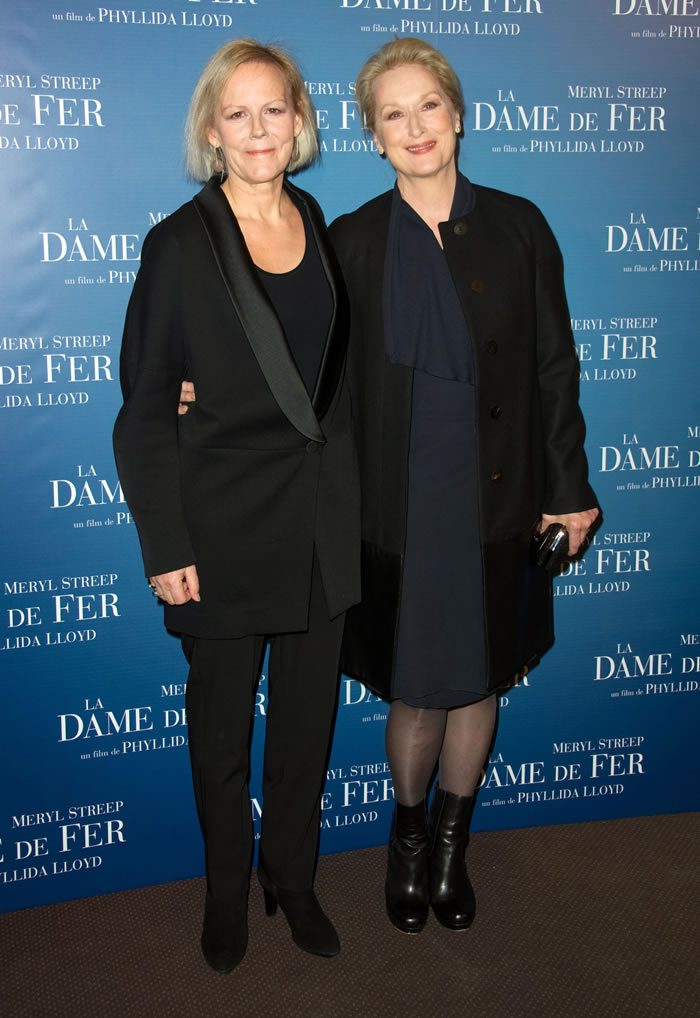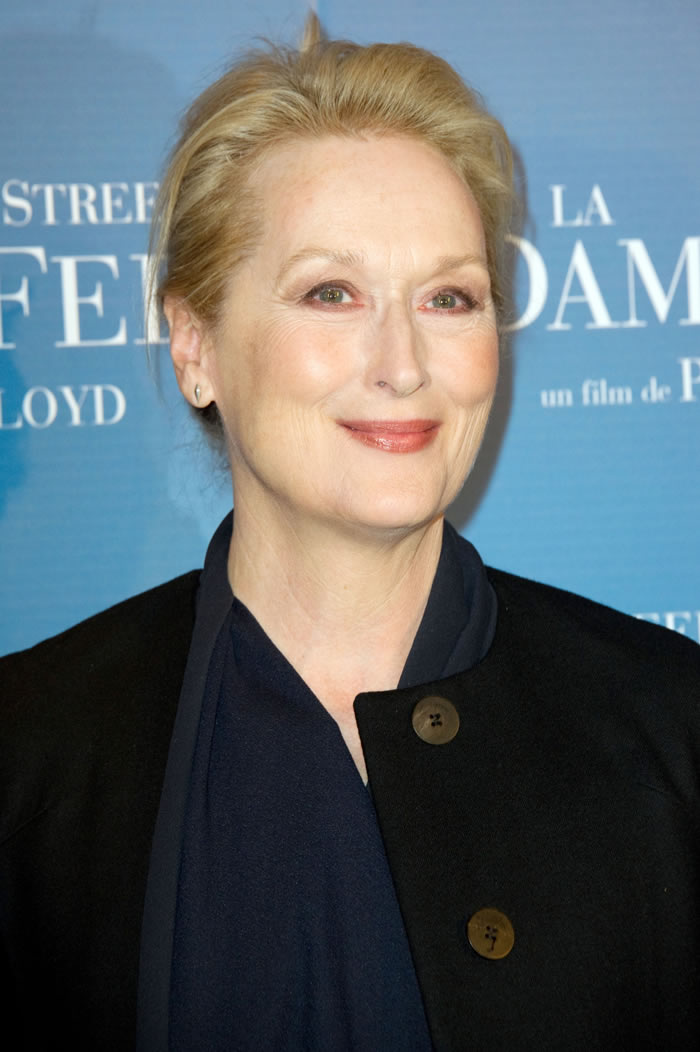 Photos courtesy of Fame