Kaiser's already covered some of the attendees at this weekend's Palm Springs International Film Festival Awards Gala: Angelina Jolie's Elie Saab sack jumpsuit, Michelle Williams' quaint Prada, and Stacy Keibler's busted McQueen. Now here's a handful of other actors in attendance, starting with Jessica Chastain in a shiny green Prabal Gurung dress with some sort of odd black panelling around the midsection. To start, I do like the color of the dress, which provides a nice contrast against her fair skin and ginger hair. However, the cut is all wrong because the deep v-neck is quite drastic as is the straight up-and-down shape of the shoulders, and the overall effect is blocky and unflattering. Also, the black panels look pretty awkward and make the entire dress look like something under my Christmas tree. Seriously and as the worst gift wrapper ever, I am notorious for using little patches of random colors to fill in holes after failing to measure out enough paper. While it works for gifts that are instantly wrapped open by an eager kid who doesn't know the difference, it's not exactly a good look for a dress.
Here's Olivia Wilde, who presented while wearing a black Monique Lhuillier dress with lace detailing scoops on one side. Her jewelry was Cartier, and her hair was underdone, but the makeup looked nice.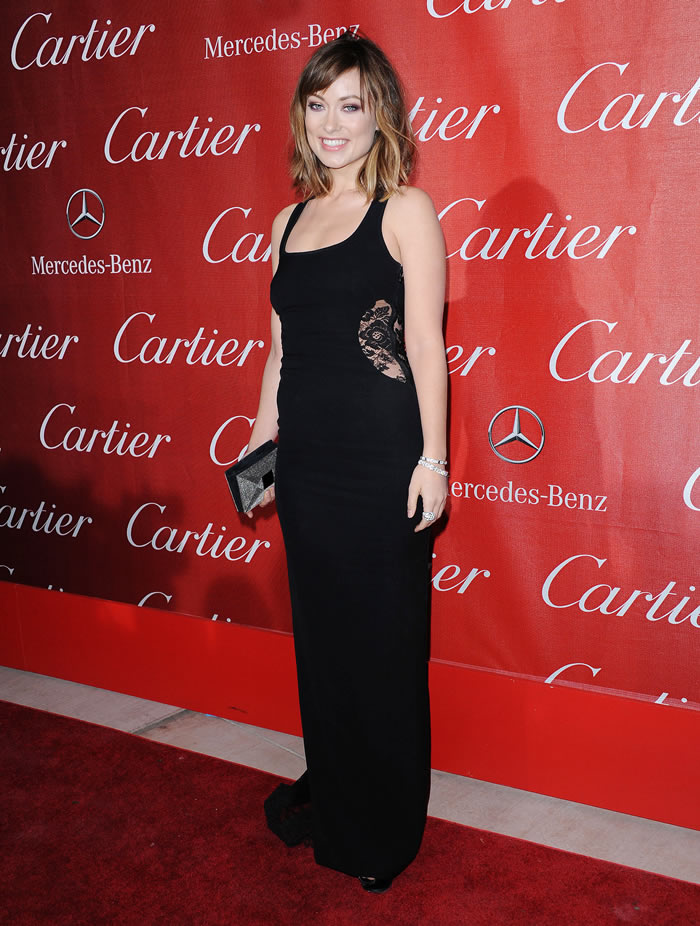 Al Pacino showed up too, but let's be entirely honest and admit to not caring about who designed his suit. We don't even need to see the suit. Instead, all the buzz should be about that thing on his head. Behold "the thing." This isn't really a Sean Penn situation where one wonders whether plugs or a toupee is responsible for the mess. I mean, no one would intentionally pay for what's going on with Al's head, right? So I'm assuming that this nonsense is all natural, and the black bandana is merely Al's way of asserting his right to look like a total slob.
Oh Al, you used to be such a dreamboat. Now I'm just grateful that you left the blue nail polish at home.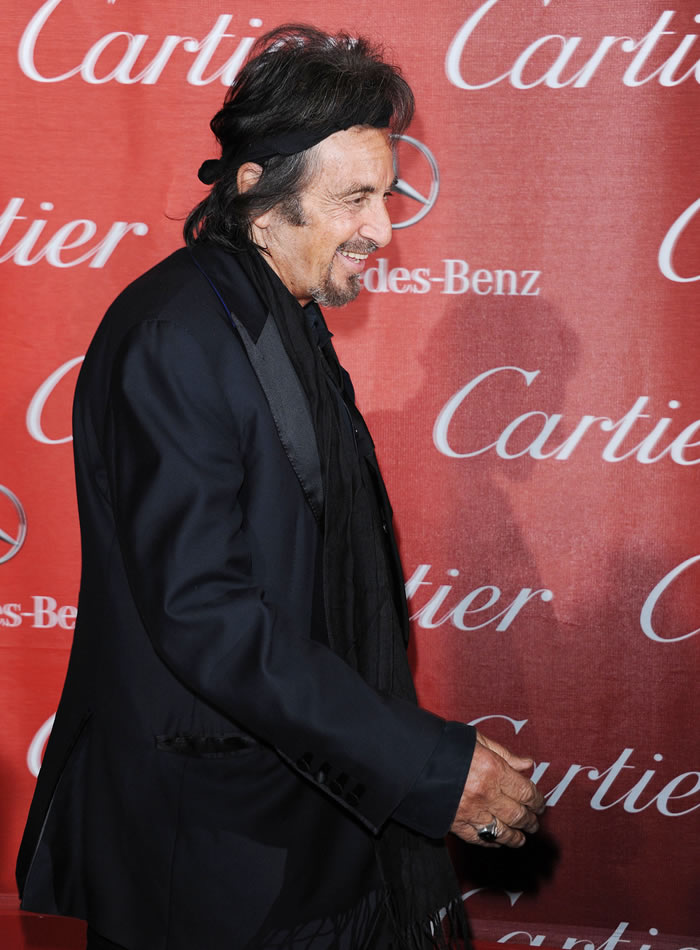 Moving right along, here's Melissa McCarthy in a royal blue dress that comes from her own plus-sized design line. She looks good, but the neck of the dress looks a bit uncomfortable.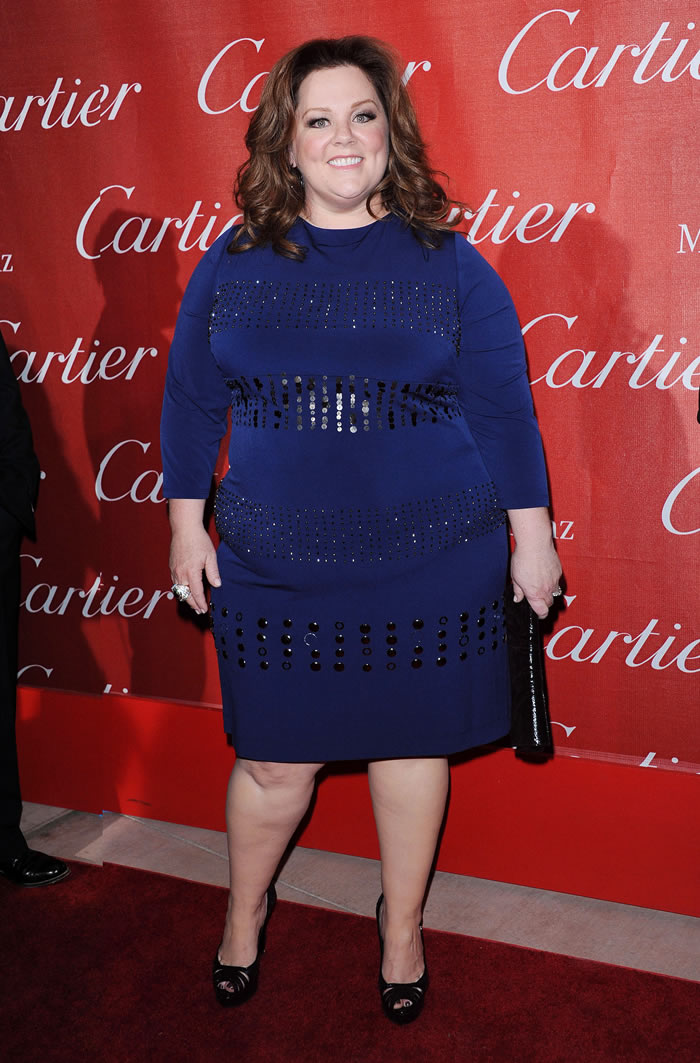 Glenn Close looked positively stunning in deep blue as well. I especially love the sleeves of this dress and how well it flows right down to the very bottom: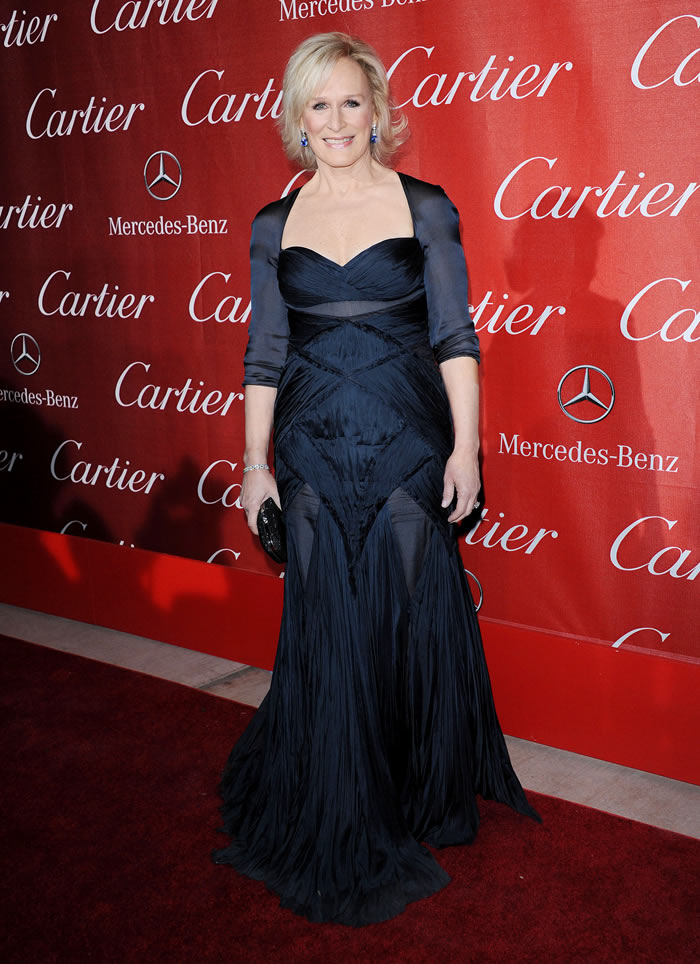 Finally, here's Jean Dujardin looking like he wants to creep into your soul. Or maybe your pants. He's delicious.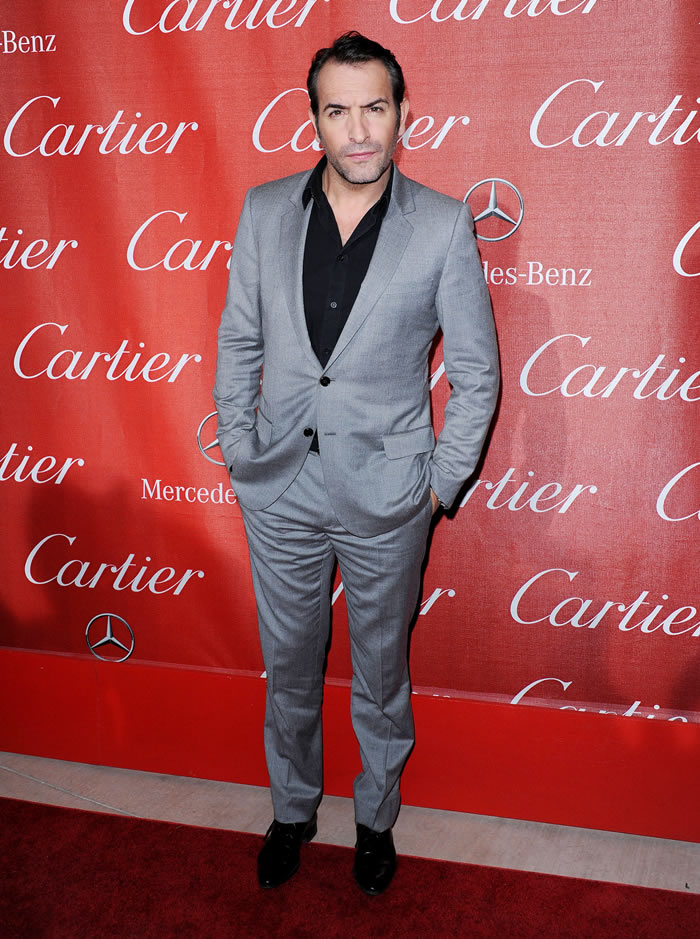 Photos courtesy of Fame