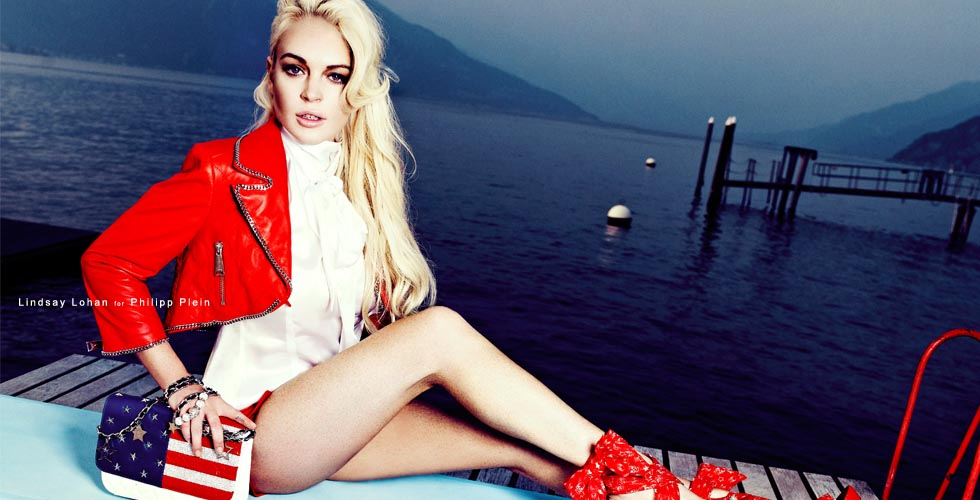 Here are some shots from Lindsay Lohan's ad campaign for Philipp Plein, the one that she shot in September in Italy, in between escort gigs. Allegedly, LL got paid $500,000 - for the ad campaign, and likely to "date" Philipp Plein for a week while he "promoted" her and his brand. I have to say – I saw some of the candids from this photo shoot, and my expectations were pretty low, but these aren't terrible. They're much better quality than I was expecting, except that there's only so much Photoshop that you can use to de-crackify that face. Also – look at LL's mouth in the shot where she's wearing red. You can really see her jacked crack teeth. This campaign was shot before she got her teeth "fixed."
Meanwhile, LL is embroiled in a new scandal. She got high for three years and forgot to file her taxes in 2009. Oh, Cracken.
Lindsay Lohan has a brand new $93,000 problem — because the federal government claims the actress never paid her 2009 income tax … and now Uncle Sam is finally out to collect.

According to official documents filed in Los Angeles, the Internal Revenue Service has obtained a lien against Lohan for $93,701.57 for failure to pay her federal income tax.

2009 wasn't a very lucrative year for Lohan … she only released one crappy made-for-TV movie, coupled with a few minor TV appearances.

Now, if Lohan refuses to pay the debt … the government can go after anything that belongs to her … including homes, cars and bank accounts … assuming she has any of those things.

We called Lohan for comment — so far, no response.
[From TMZ]
She'll pay. She's got Philipp Plein and Playboy money burning a whole in her pocket, so she's got the funds. The funds will dry up, though. Very quickly. The question I have, though, is about who exactly "forgot" to file her taxes? Because you know LL has never sat down and tried to do it herself – surely she has an accountant? Surely Mother Crackhead – Linnocent's MANAGER – would be on top of stuff like "filing tax returns." Right?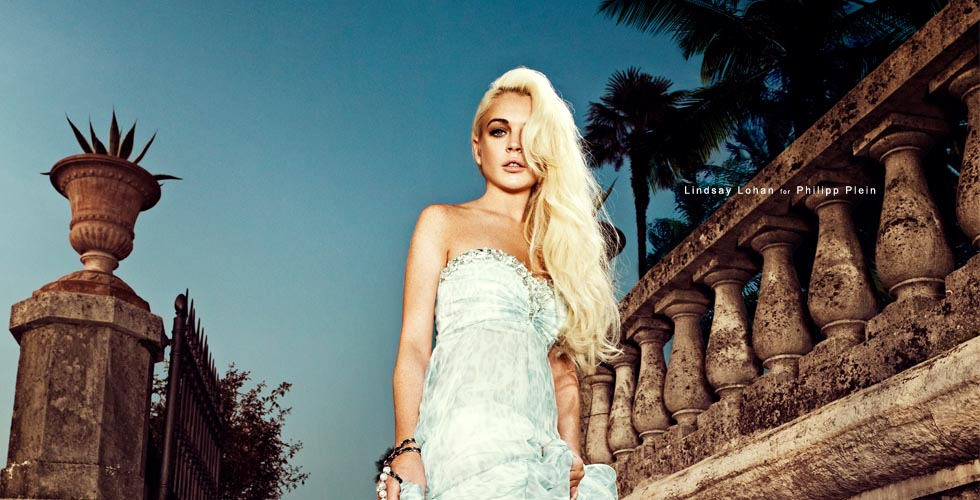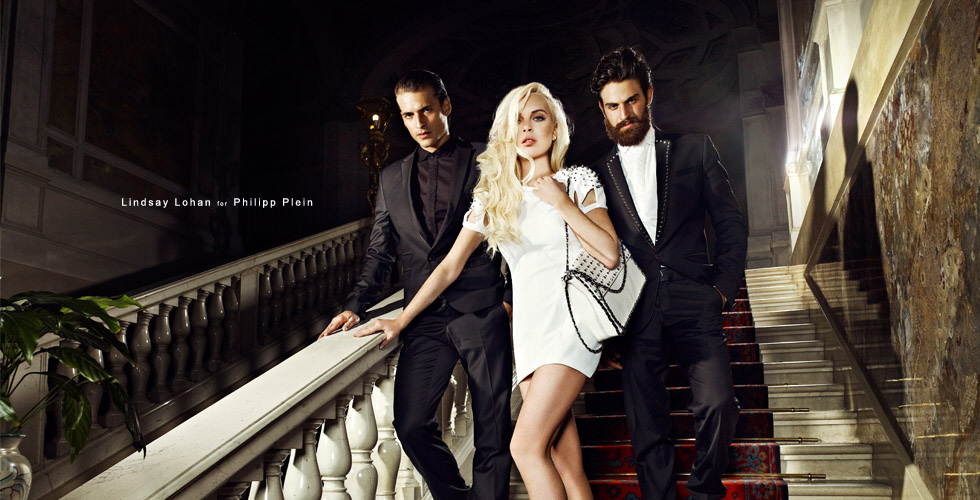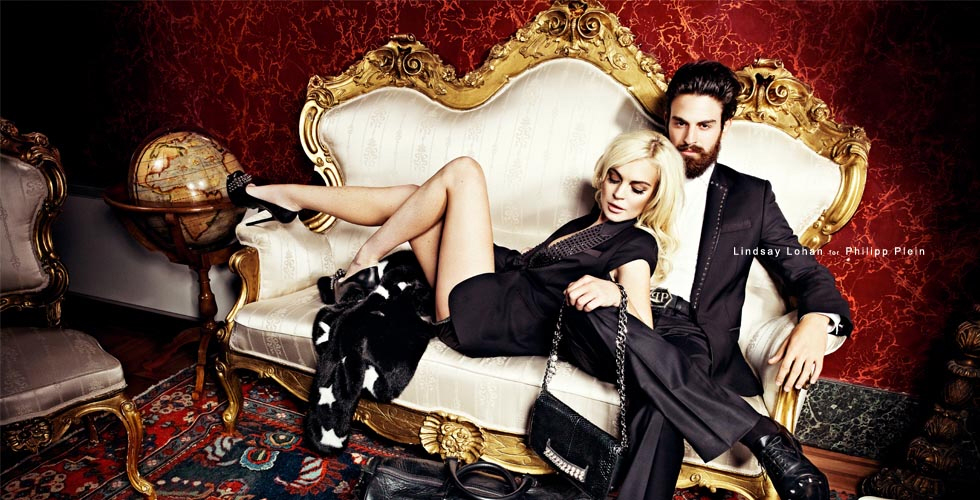 Photos courtesy of Philipp Plein.