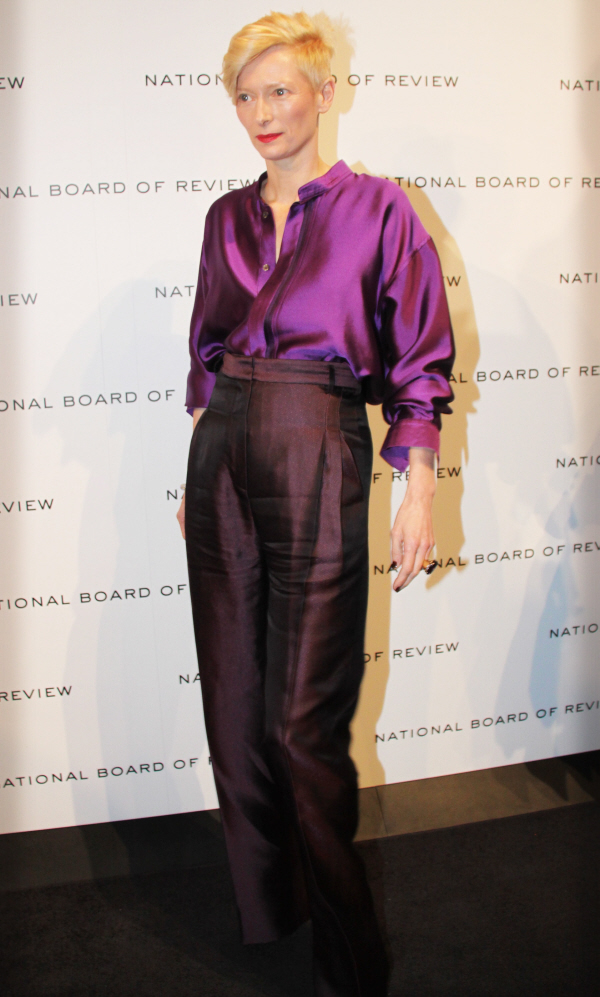 Last night, the National Board of Review Awards were held in NYC. The winners were named a month ago, so it wasn't some huge surprise when everybody showed up. Well, there was one surprise – Tilda Swinton! Tilda took home the Best Actress Award for We Need To Talk About Kevin. And Tilda decided to get all dolled up! Look at her in this Haider Ackermann! She's wearing makeup! She did her hair! She's wearing beautiful colors! Huzzah, bitches. She looks amazing. And yes, she still manages to look like David Bowie.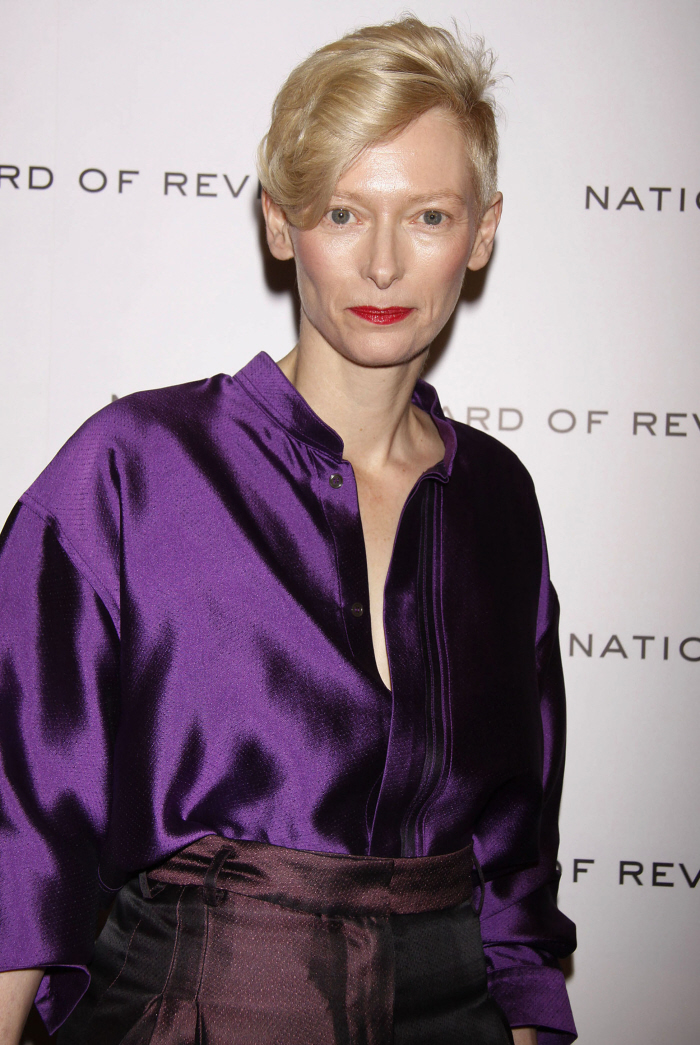 Here's Viola Davis in Ralph Lauren. Viola was there because the cast of The Help won the NBR Ensemble Award. I like that Viola has been wearing a lot of beautiful jewel tones and bright colors throughout this awards season. Her style is mostly great, mostly age-appropriate, and mostly classy. My only complaint is that I'm just hating her hair these days.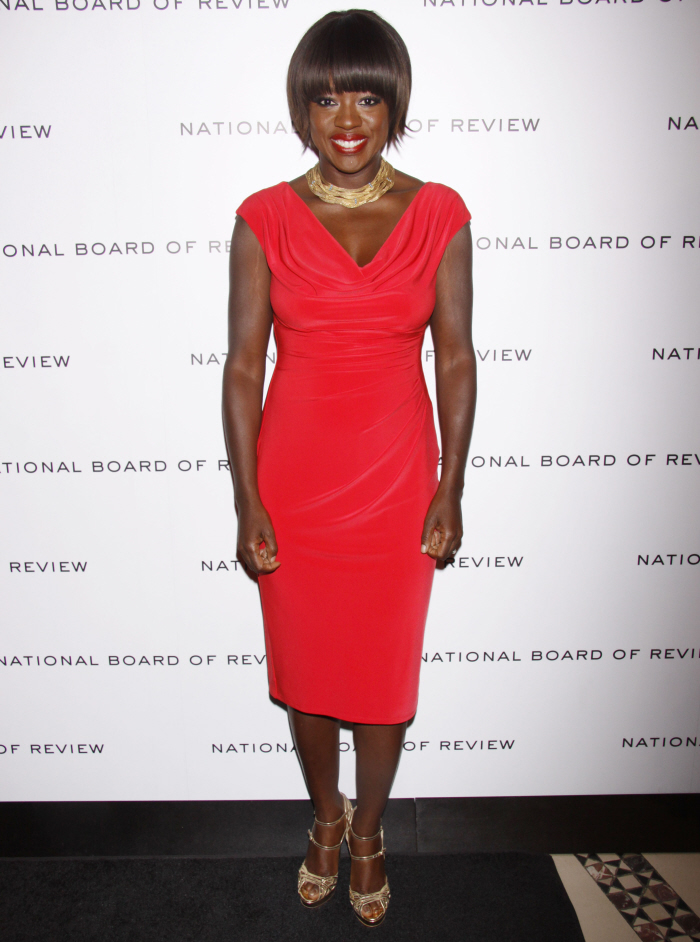 Emma Stone was there as well, also representing The Help. Emma's dress is J. Mendel, and it's very cute, although pale redheads should always be careful about wearing white. My biggest problem is that Emma seems to be wearing a TON of makeup. She's the newest Cover Girl, isn't she? Someone should tell her that she doesn't have to wear THAT much though.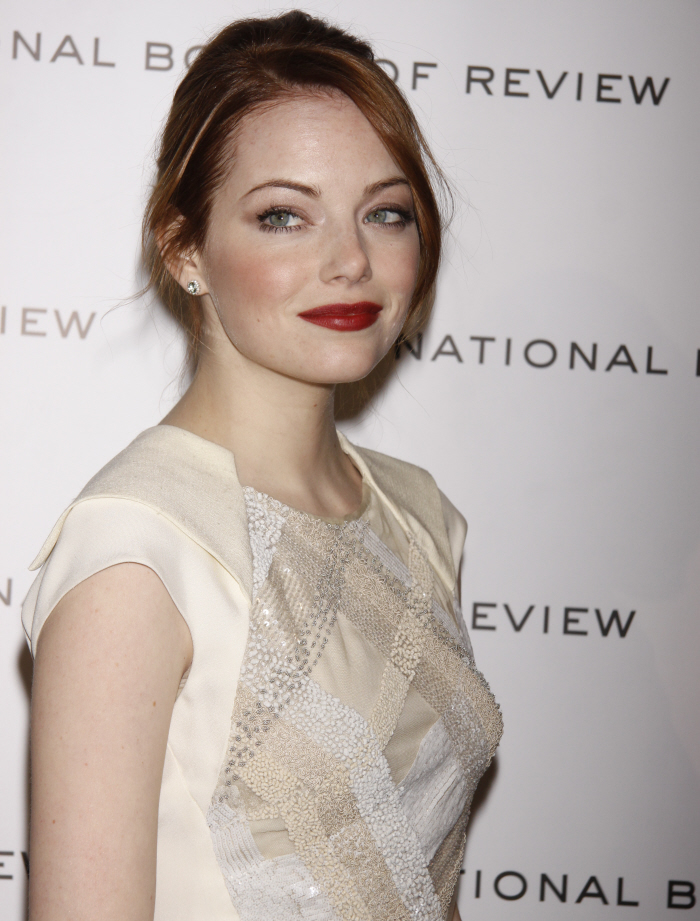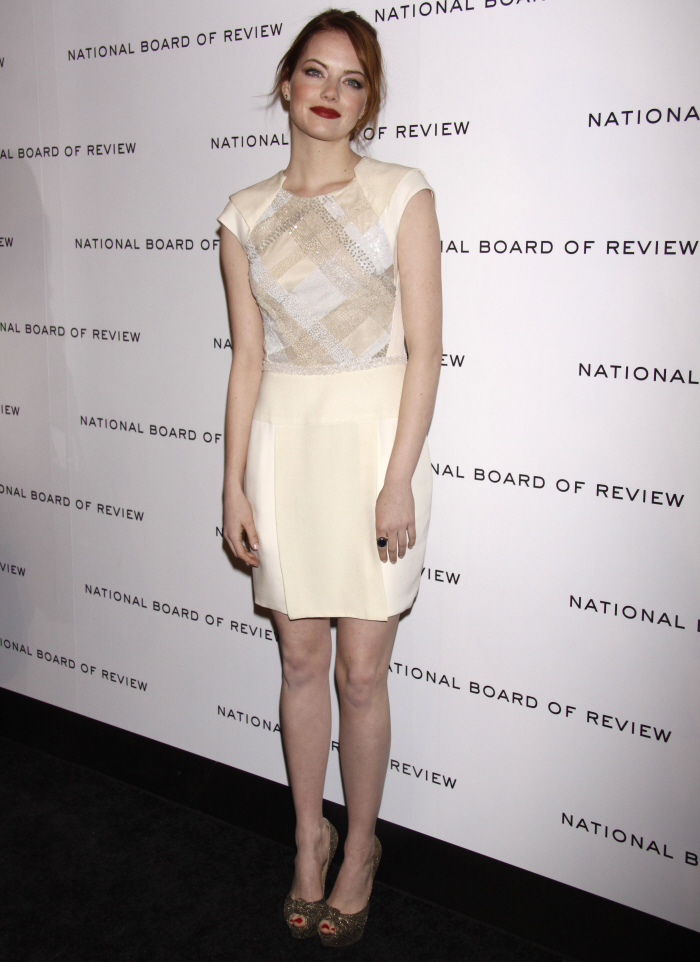 Felicity Jones shared the "Breakthrough Award" with Rooney Mara (who I'll cover in another post). Felicity wore Dolce & Gabbana which…meh. I don't get why everyone is on this girl's grill. She's pretty, her style isn't half as precious as she thinks it is, and she needs a new hair person. Still, congrats to her.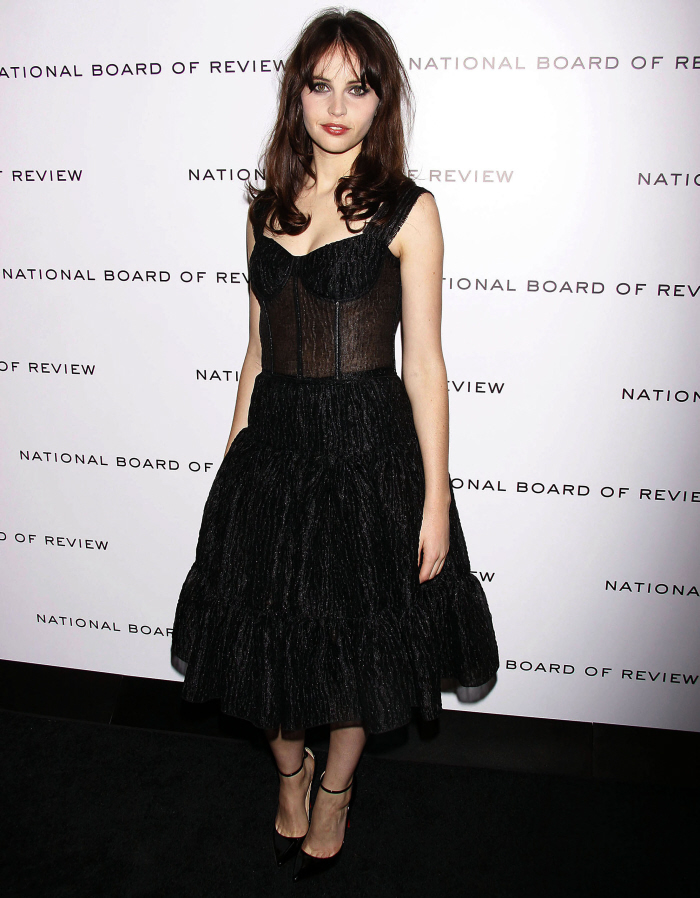 Photos courtesy of WENN.