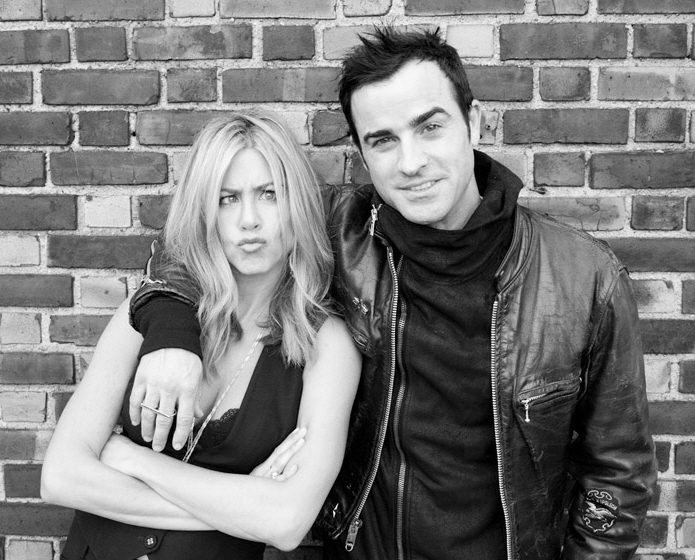 A few days ago, we had a slow-burning and ultimately "controversial" post about how Jennifer Aniston and Justin Theroux spent their holidays. Apparently, they were together in Telluride, Colorado, where they took ski lessons every day and had a low-key and enjoyable time. I actually praised Jennifer for mixing it up – her holidays are usually spent on the beach, and I think it's nice that she can change it up for her new boyfriend. However, in the lead-up to the holidays, the tabloids were all focused on how Jennifer and Justin were totally going to get engaged and/or elope. According to a new report, even Jennifer was expecting a proposal from Justin over Christmas. But she didn't get one – he gave her a purse!!!
Jennifer Aniston is absolutely devastated and humiliated! Her boyfriend Justin Theroux reportedly walked out on her over the holidays — all because of a Christmas gift, InTouch claims.

Jen thought Justin was going to propose on Christmas but instead he gave her a purse!

"She was all set to say 'yes,'" a source says. "She was stunned. She started fighting with Justin, and the fight lasted for days."

Justin was so disgusted with the way Jen reacted that he hopped on his motorcycle and went to stay a friends apartment in NYC's Lower East Side.

"He need space," the source continues. "Jen feels she's putting so much into the relationship and Justin should commit to her, but she should be careful about putting him under too much pressure."

Regardless, the couple headed to Colorado but Justin stayed in their luxury rental while Jen skied alone and hung with bestie Chelsea Handler.

A source close to Justin says that the actor is starting to resent Jen for trying to mold him into the man she always wanted — by getting him new clothes, facials, haircuts, and trips all over the world.

"She doesn't want a boyfriend," the source says. "Jen wants a husband."
[From Hollywood Life]
Ah, I see. They spent Christmas in NYC and then went to Telluride after Christmas. And someone saw Justin leave Aniston's apartment for a brief moment, thus "Justin was so disgusted with the way Jen reacted that he hopped on his motorcycle and went to stay a friends apartment in NYC's Lower East Side." Look, I'm guessing they're fine. Maybe they did have a fight – everybody fights during the holidays. Always. And while I would love to receive a purse as a gift, you probably shouldn't give your lover (the woman who you left your girlfriend of 14 years for) a purse for Christmas. It should at least be some kind of jewelry. Just to play devil's advocate on Justin's side though – I could totally see him struggling against Jennifer's makeover. All the men that she gets serious with struggle against her makeovers. She treats boyfriends like Barbie dolls.
Justin and Jennifer were out together last night too, so I doubt they're having huge problems or anything. You can see a photo here.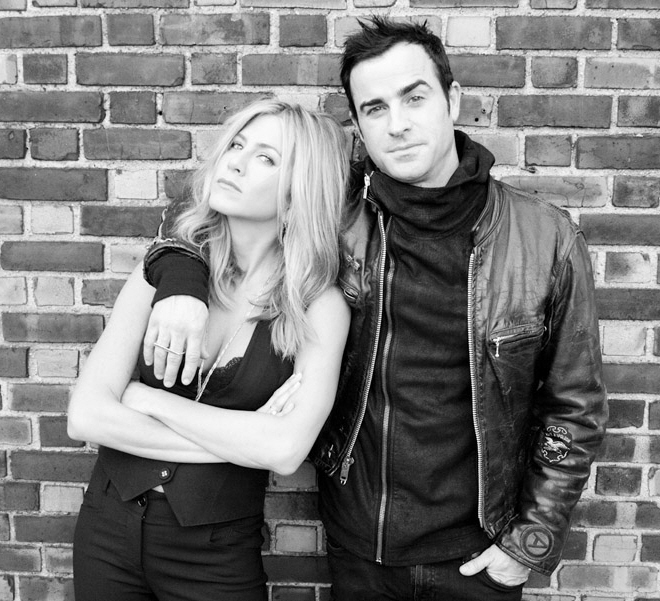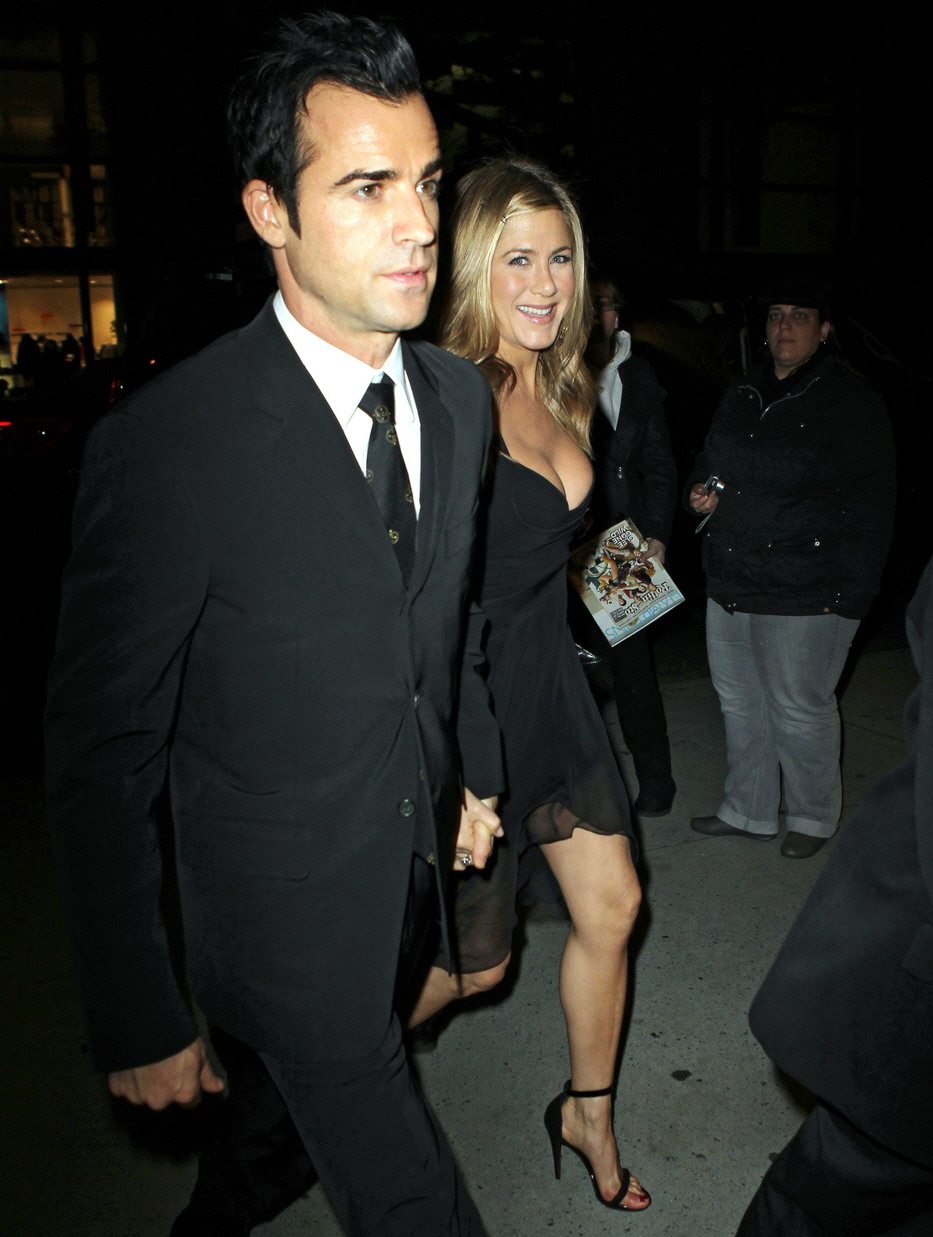 Photos courtesy of Pacific Coast News and Terry Richardson's Diary.