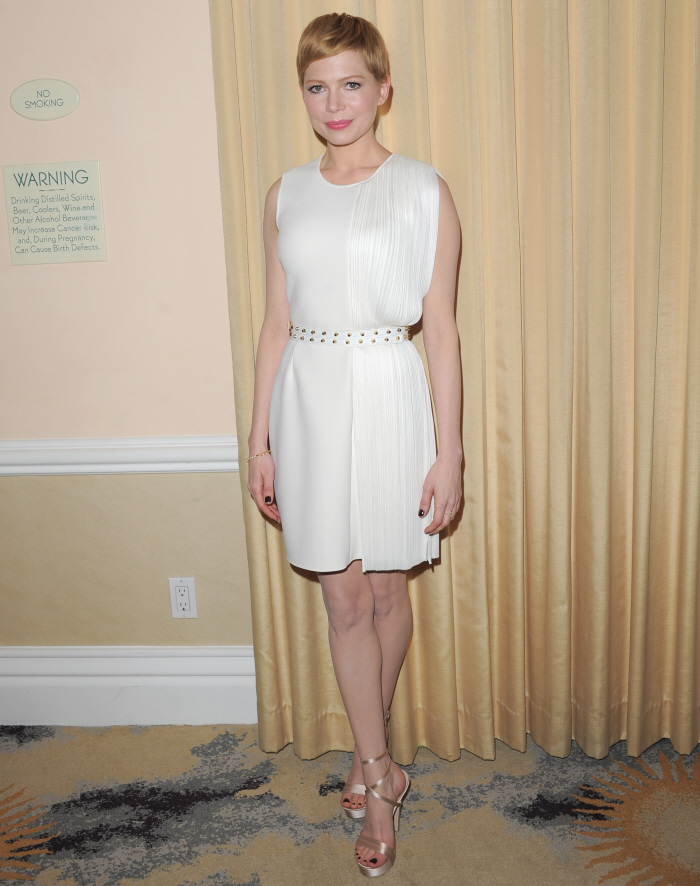 Last night, there was an event in Beverly Hills honoring Michelle Williams. I don't know why. It could be for My Week With Marilyn, or it could be for some other reason. The event was called "Forevermark & InStyle Beauty & Brilliance Celebration". Whatev. For the event, Michelle managed to be the only woman I've ever seen to make a Versace dress look virginal. We get it, Michelle! You're fragile and delicate and if we mishandle you, you will shatter. Now wear some color.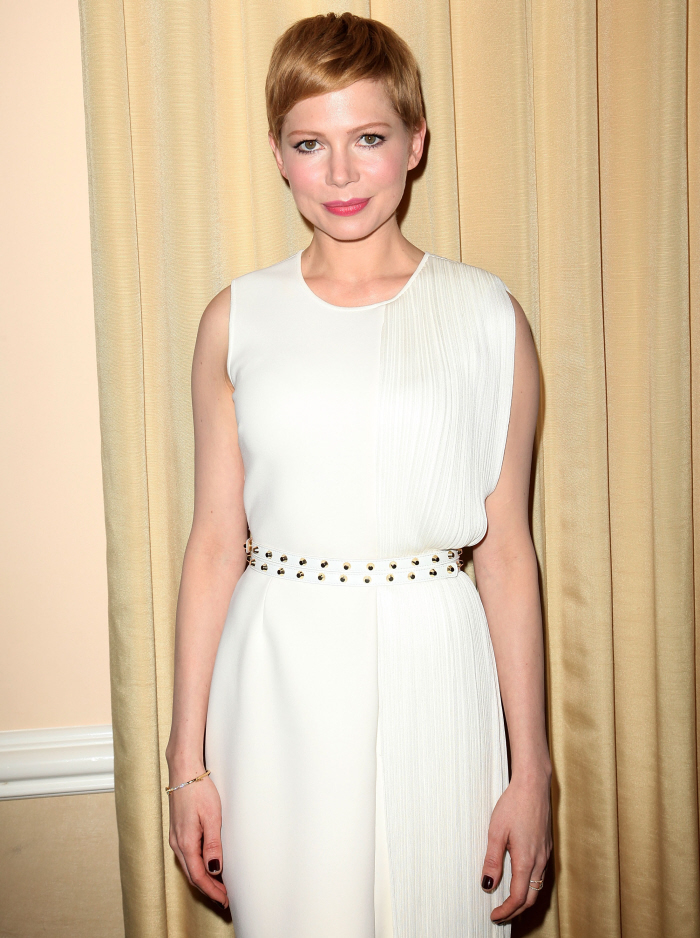 Jessica Szohr shows us all how NOT to do it. This is what I mean when I say BANGS TRAUMA. Jesus Christ, she looks awful, and I always thought she was so pretty before this. That hairstyle ages her – she's in her 20s, and now she's passing for mid-40s. I will say this though – I kind of love her outfit. I would wear that. But the bangs trauma? NEVER AGAIN.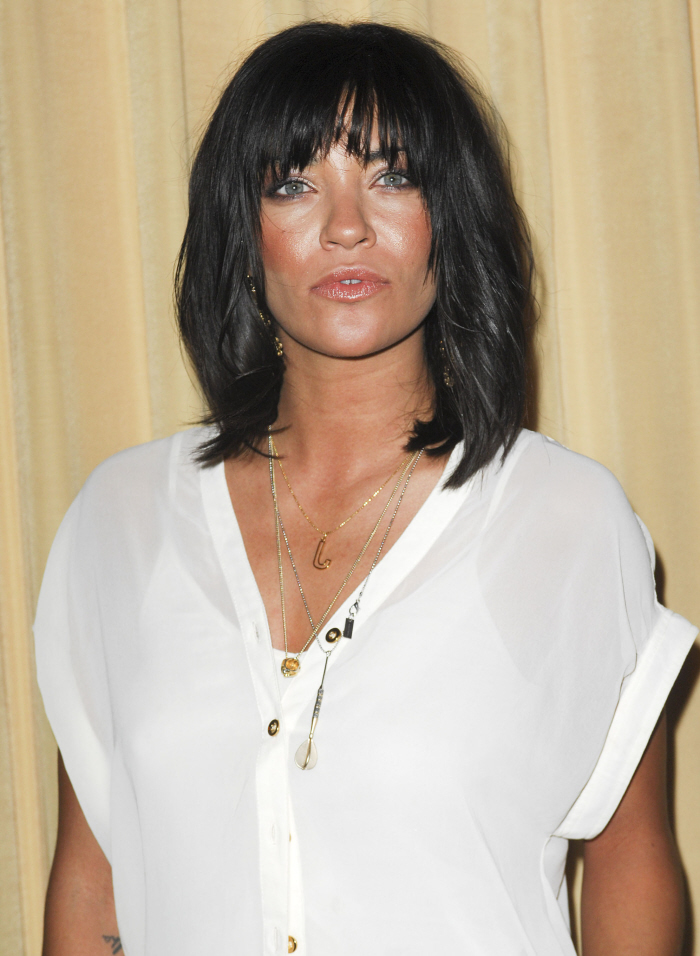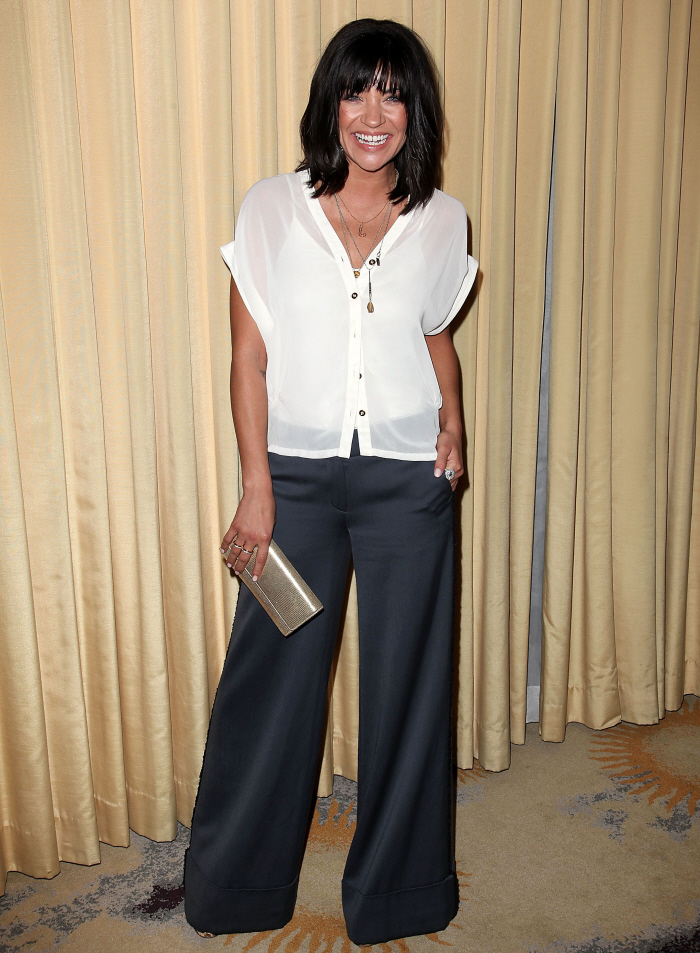 Julianne Hough in Rafael Cennamo. Pretty hair and easy styling, her skin is a bit too fake-bake orange for my taste, but all in all, a decent look. I like that Julianne usually errs on the side of conservative styles.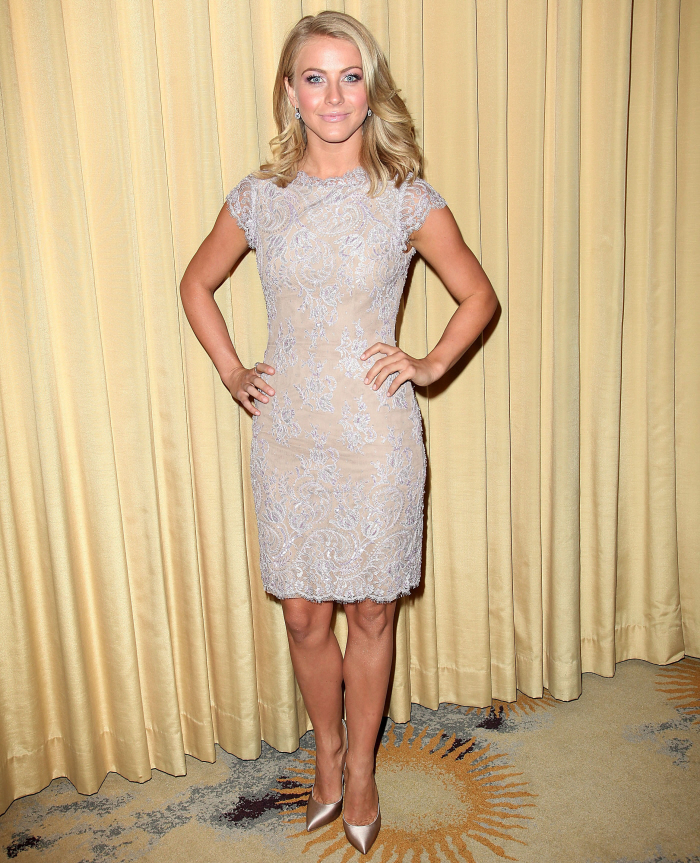 Rebecca Romijn in a LBD that I can't identify. The dress is cute-ish (a bit young for her, in my honest opinion), but she looks good. Beautiful face and skin, good hair. She's lost weight recently, hasn't she?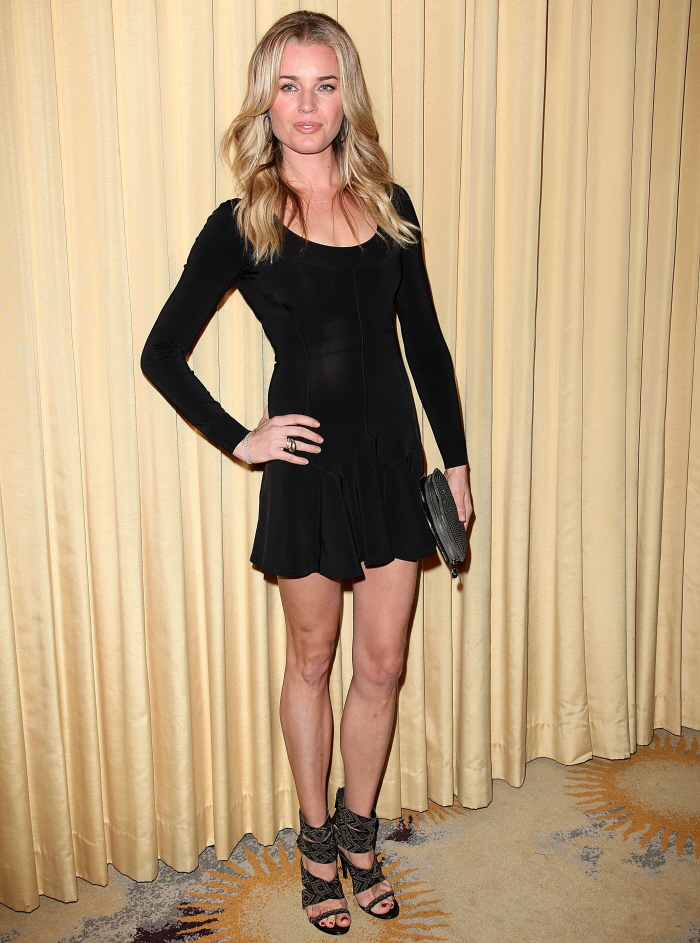 Photos courtesy of WENN.