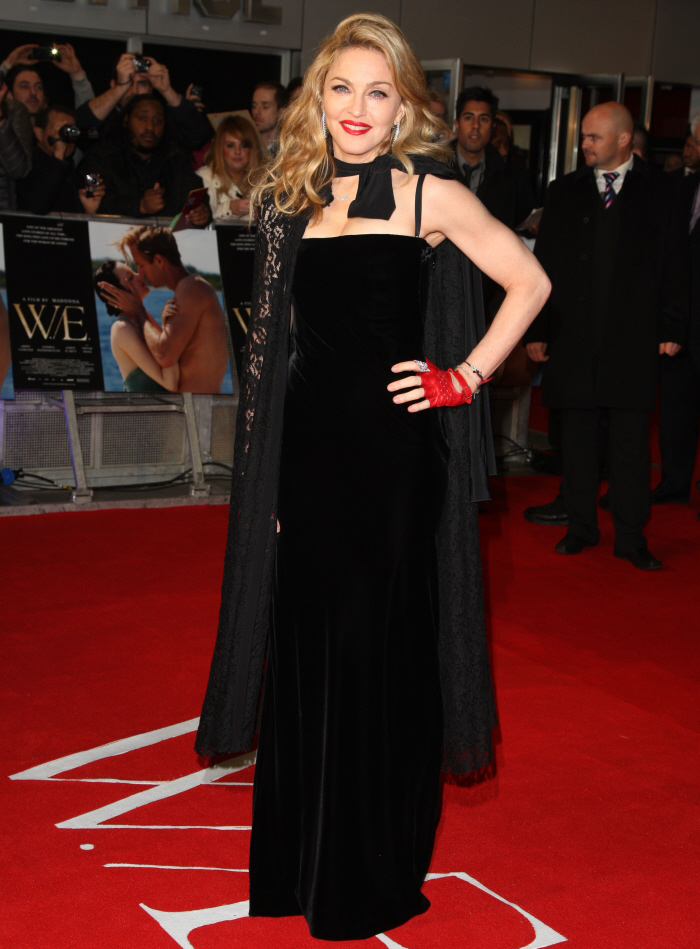 I have been staring at these photos of Madonna – at the London premiere of W.E. last night – and I think I've finally figured out all of the pieces. The base is a spaghetti-strapped black gown. Then Madonna added this fire-engine-red fingerless gloves, as some kind of weird homage to Michael Jackson, maybe? And then on top of that, she added the Dolce & Gabbana cape – which really is a CAPE, like Madge is a Couture Super-Hero or something. The cape is the thing on her neck – that's not a separate ribbon necklace, that's part of the cape's tie. So, what do you think of the outfit as a whole? If she had taken off the gloves, I think it would have been interesting. With the gloves, it just looks… odd.
That being said, this is maybe the best Madonna has looked in a while. Her arms are exposed, and I don't feel like I'm being assaulted by gristle – which just proves that dropping Tracy Anderson as your trainer greatly improves your overall look. Her hair is a good length, and it makes her face look longer, which is good because she was looking so chipmunky and jacked lately. As for her chicken cutlet cheek implants – everything has softened and relaxed, right? Her face looks almost normal!
By the way, Madonna is going to be all over the place this year. She's going to be at the Globes on Sunday, and who knows? Maybe even at the Oscars if W.E. is up for anything. She's also going to be releasing a new album in March – she's already revealed the album name – M.D.N.A.
PS… I'm including a pic of James D'Arcy, the English actor I love. He plays Edward in W.E. He's incredibly talented and strangely beautiful in that weird English way. I heart him.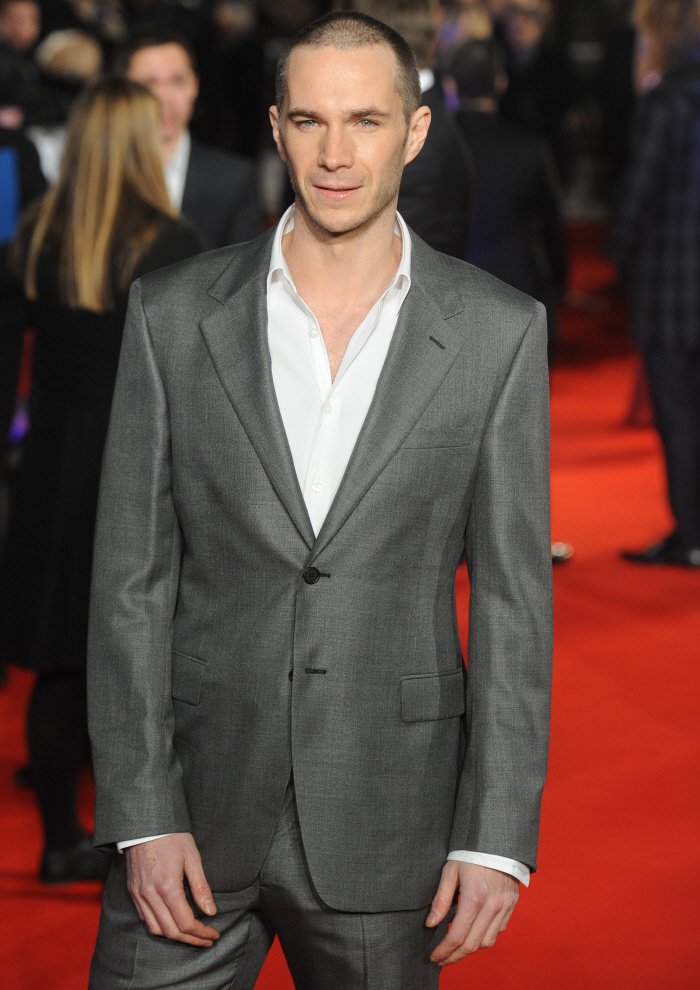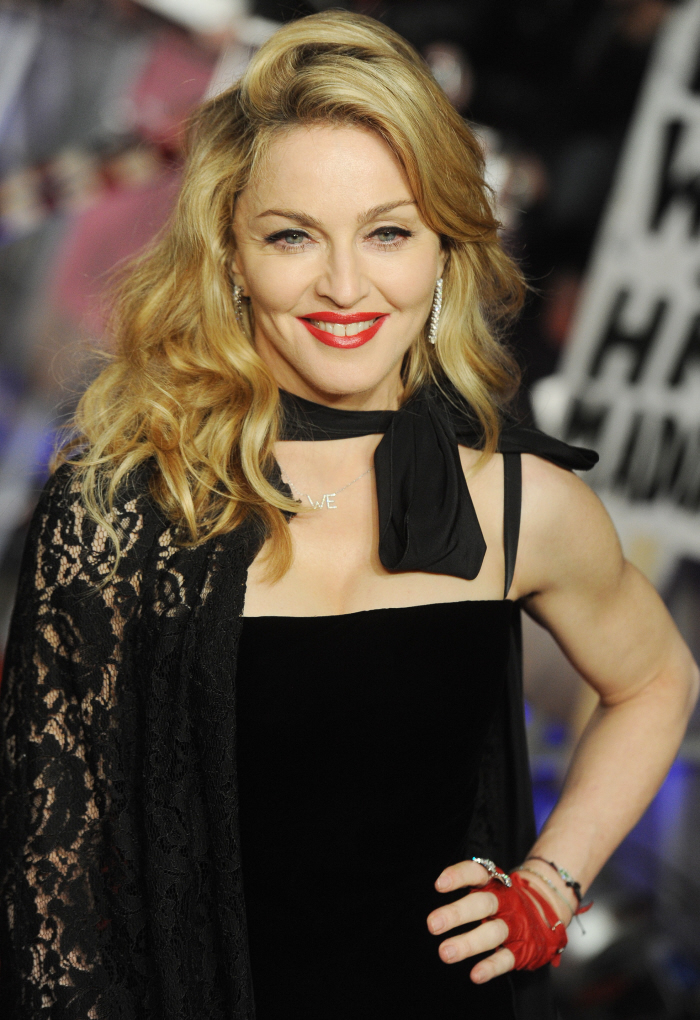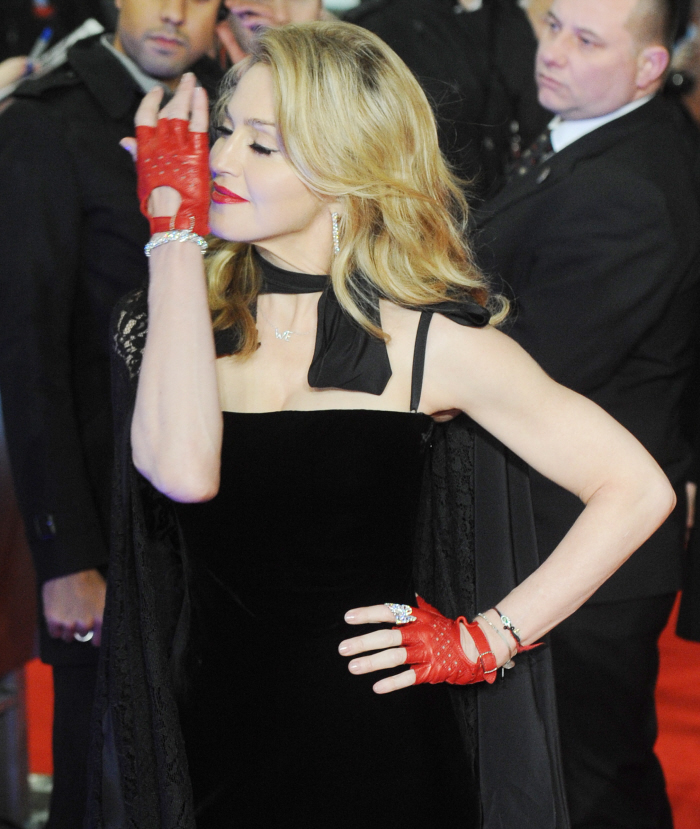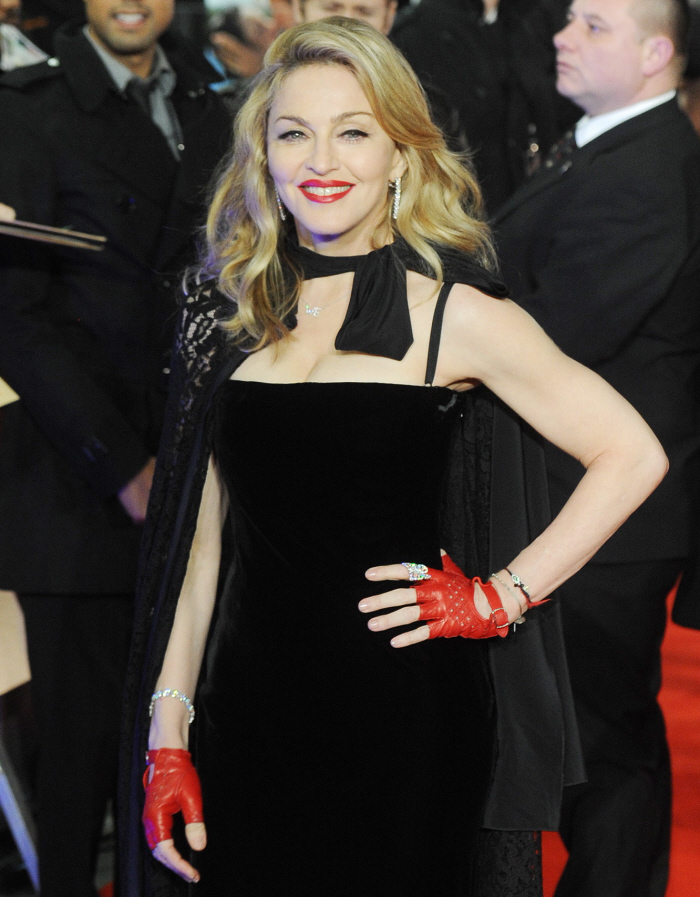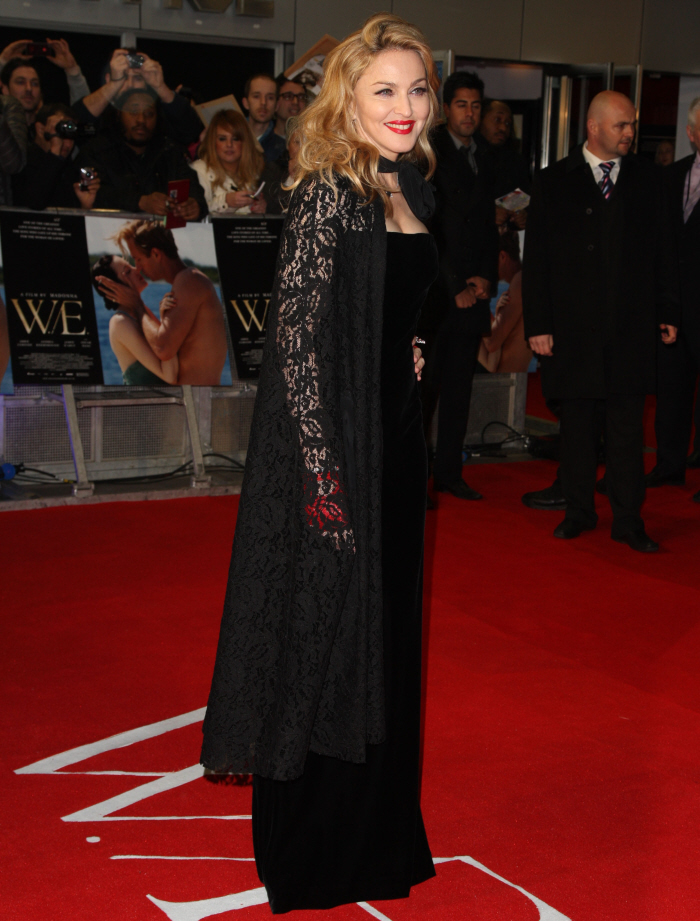 Photos courtesy of WENN.