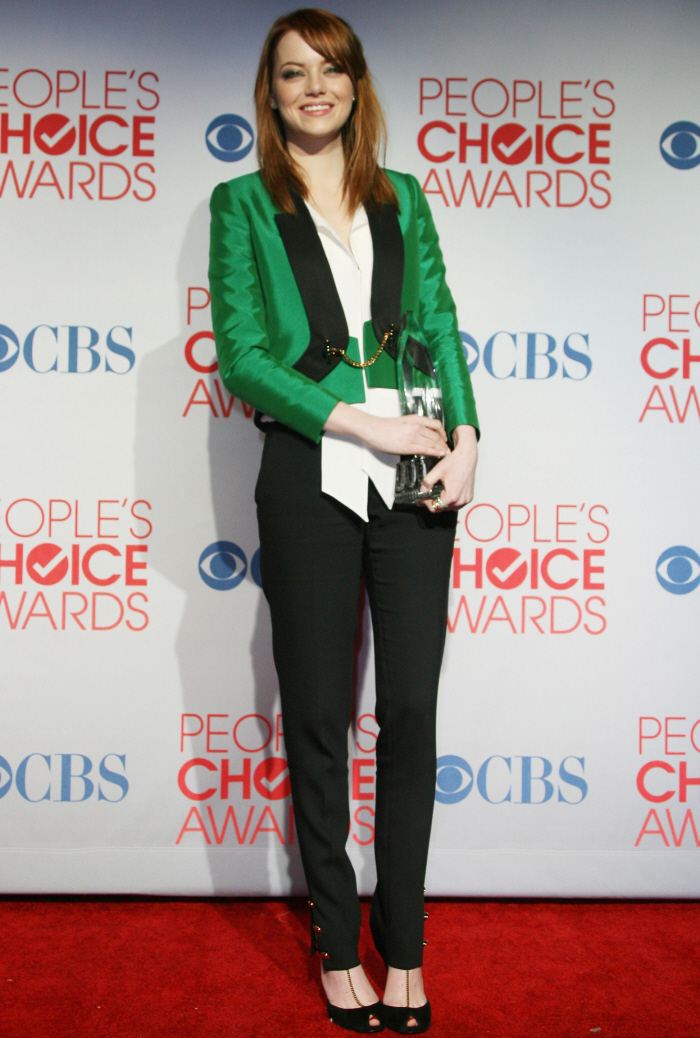 There's so much to love about Emma Stone, I can't even start. I love her ginger. I love her voice. I love her talent. I love how low-key she seems. And I love that she seems to love clothes, and that she's a young woman who is still finding her style, for better or for worse. I think she has made some big style mistakes over the past year, but she when she gets it right, she looks amazing. For last night's People's Choice Awards, Emma was one of the few ladies in a pantsuit. This suit is Gucci, and there's definitely something costumey and Sgt. Pepper about it, but… it kind of works, right? Only on Emma. And only because it's a very modern silhouette. Emma won last night too – she took home "Favorite Movie Actress" AND "Favorite Comedic Movie Actress". She beat out ladies like Julia Roberts, Cameron Diaz, and Jennifer Aniston. Watch out world – there's a new sassy, funny, A-list redhead on the loose.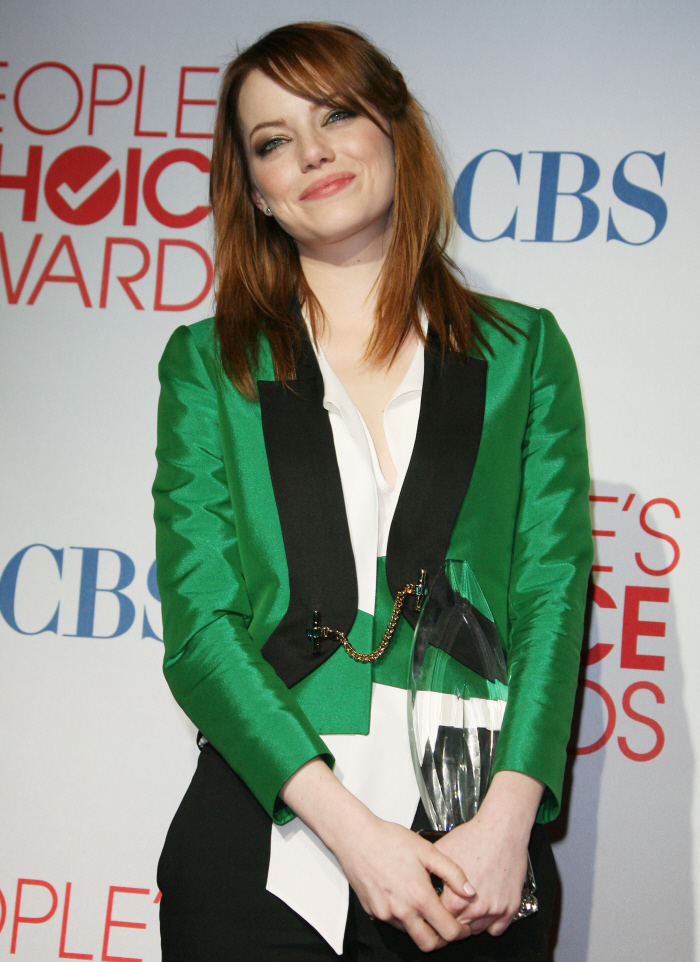 Here's Faith Hill – she performed during the People's Choice, although we only have photos of her on the red carpet in this pretty red dress. It looks okay from the front, but there were issues with the fit that you could see from the side. Still, she's a beautiful woman. I like her hair color these days.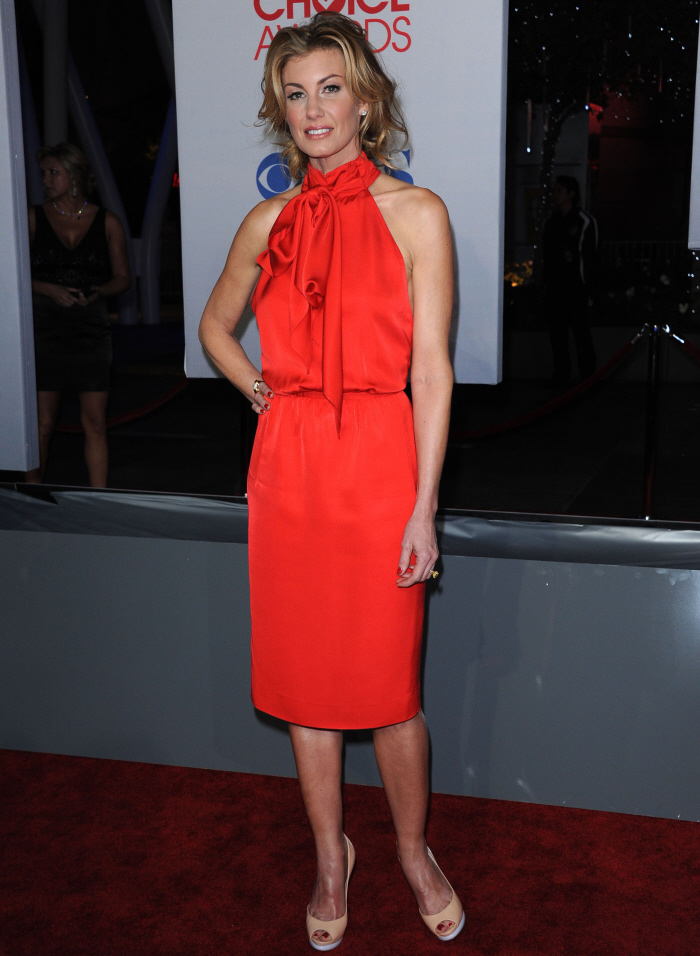 Vanessa Hudgens in Jenny Packham, who is one of Duchess Kate's favorite designers. You would never see Waity in this dress, though. Much too sexy. I think it looks rather cheap too, but I suspect that Vanessa just does that to any dress or outfit. I don't want to waste the energy to actively hate V-Hud, but she's really, really desperate for attention these days. Every single day, she paps herself with her new "boyfriend" and now she's pouring herself into gowns for the People's Choice Awards. This was probably the highlight of her year. She needs a job.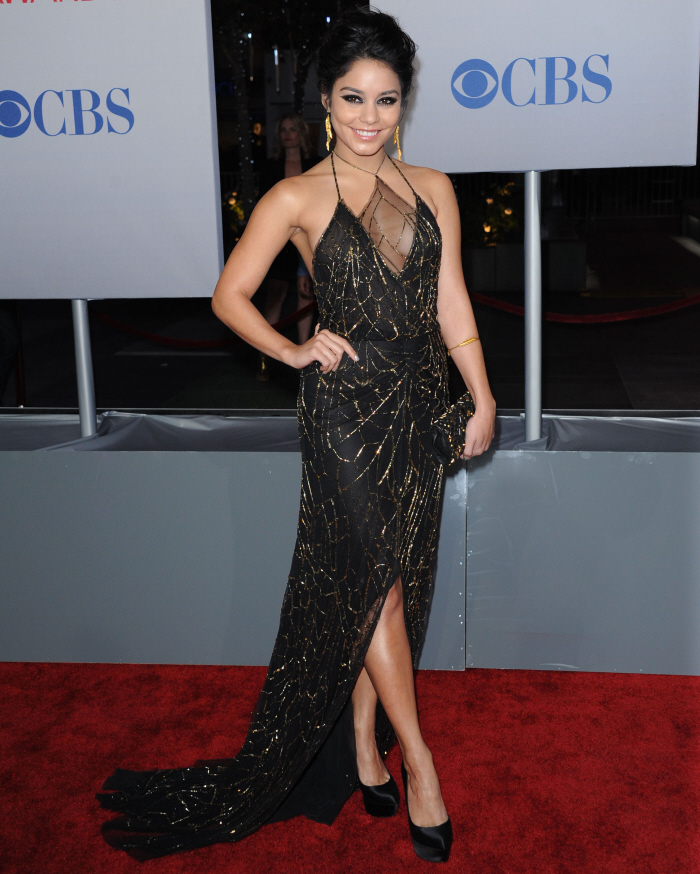 Just yesterday, I commented about how I really liked that Julianne Hough was a mostly conservative dresser. And then she shows up in this KaufmanFranco dress with the crazy back. Yeah, this isn't conservative. And Julianne has a CRAZY body. Does anyone else think she looks like a young (un-jacked) Meg Ryan? Like, if Meg Ryan and Christina Applegate had a baby, it would be Julianne Hough.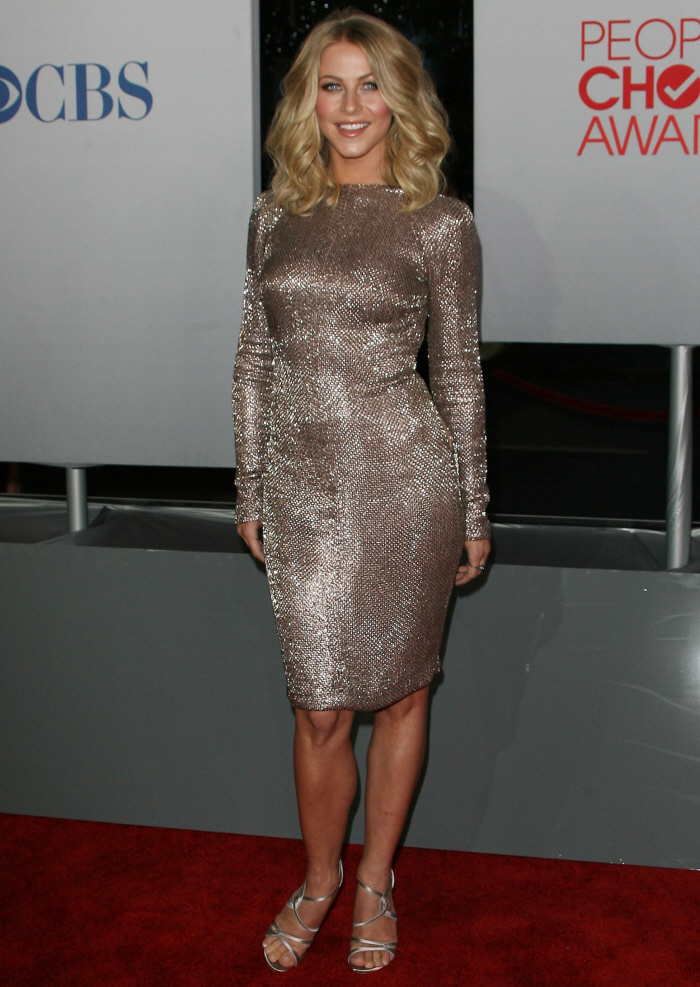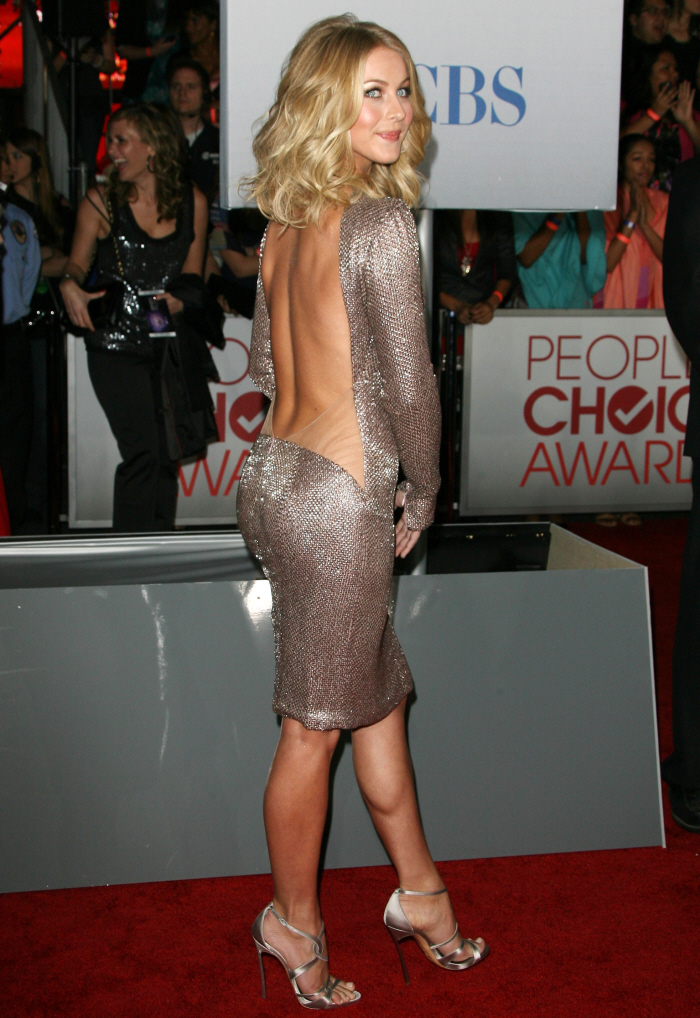 Photos courtesy of WENN.