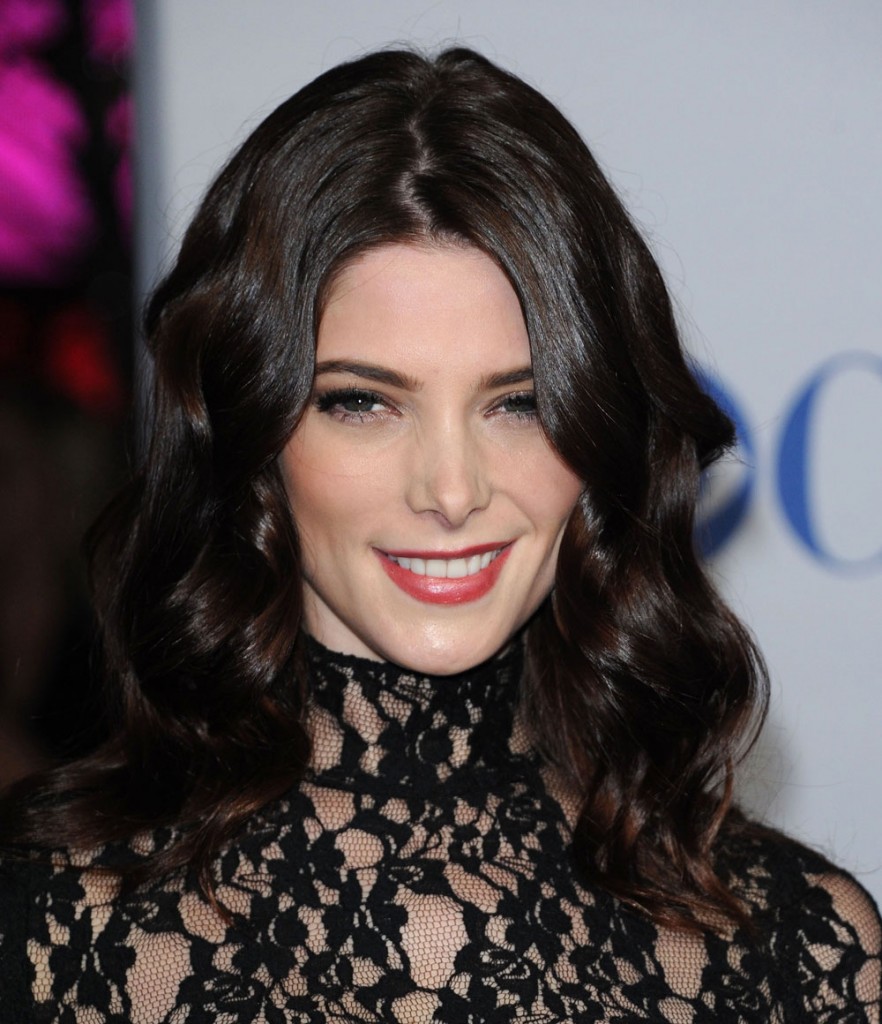 At last night's People's Choice Awards we saw the leather and lace trend rear its hideous head again. Several of you actually liked the ruffled leather and lace Valentino dress that Jessica Alba wore to a Globes party and said that it would have worked with different accessories and styling. I thought the dress was ugly in and of itself, but this is obviously a fashion trend that's trying to stick.
Here we have Ashley Greene, in leather and lace DKNY that isn't quite as ugly as Alba's dress yesterday. It's a more formfitting dress, and it also has a ridiculous ruffle at the hem. The lace neckline on this dress looks very similar to the dress I wore to my junior prom in 1990. It's dated, it's fug, but I'll be damned in Ashley doesn't look hot for the early 90s. She's bringing back a lot of memories for me. Her hair and makeup are excellent and very polished, but would it kill her to try and hide the smug a little?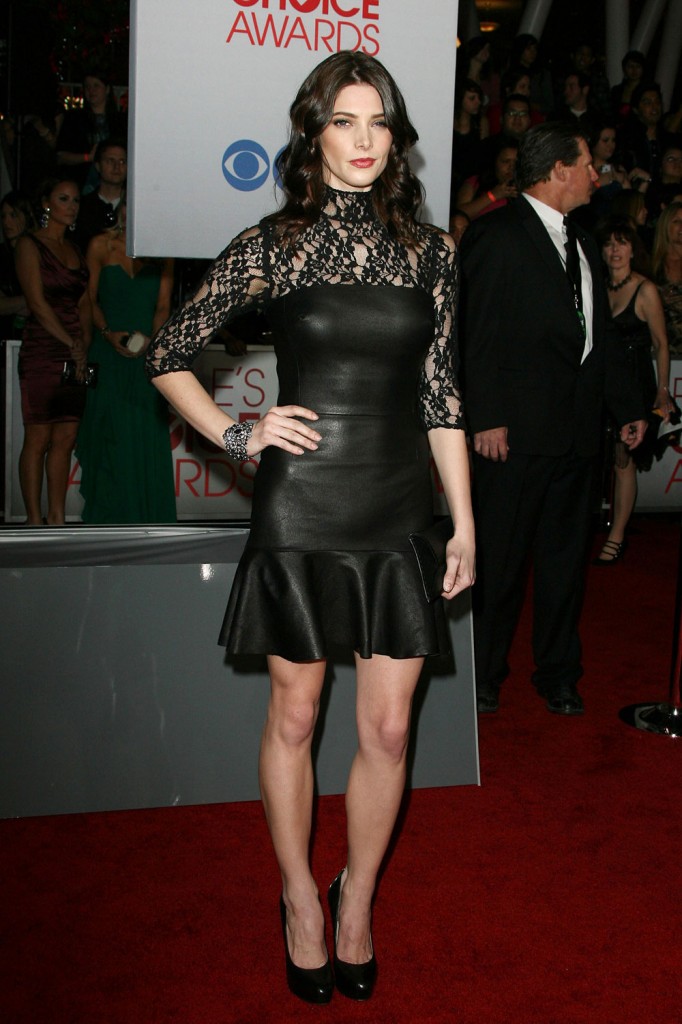 Here's "Pretty Little Liars'" Lucy Hale, who didn't get the memo that the flash-in-the-pan mullet dress trend is over. She's wearing Cengiz Abazoglu with Sutra earrings and a Baccarat ring. She's so pretty and this dress is so fug it's distracting. Look at these ridiculous platform slingbacks. "Pretty Little Liars" won for favorite cable TV drama. (I saw a few episodes of the first season, but it just got too complicated for me.)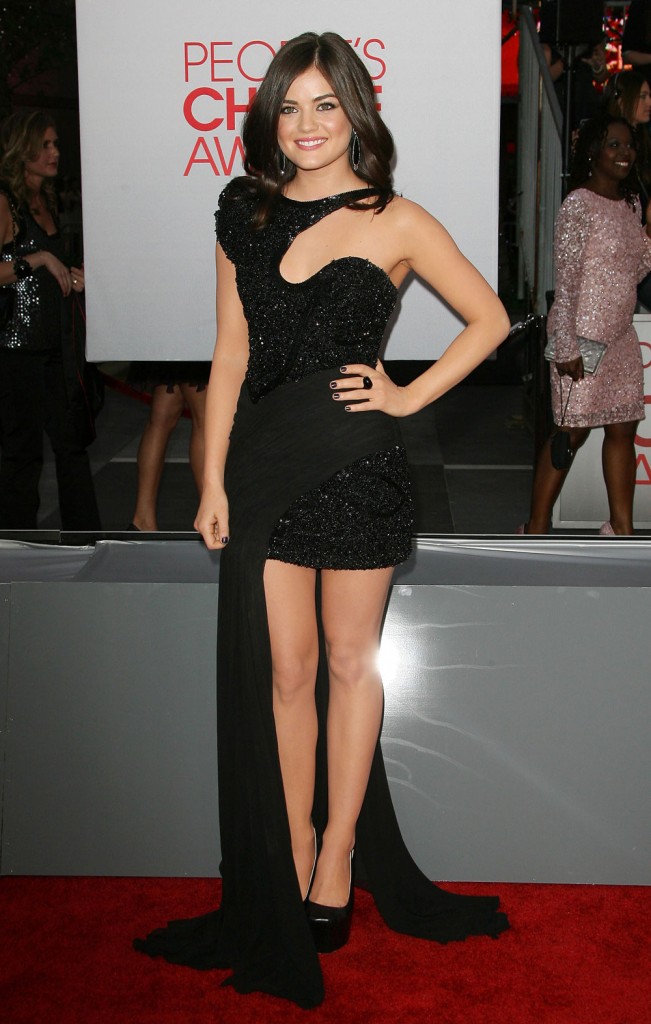 Also from "Pretty Little Liars" is Ashley Benson in a goofy, poofy white A-line dress with a black tulle underlay. The waist is too high, the dress looks very young, and the style does nothing for her. She looks so lovely on TV and really could have shone with some more adult styling. Her hair looks too young to me too. She's 22, there's no excuse for this.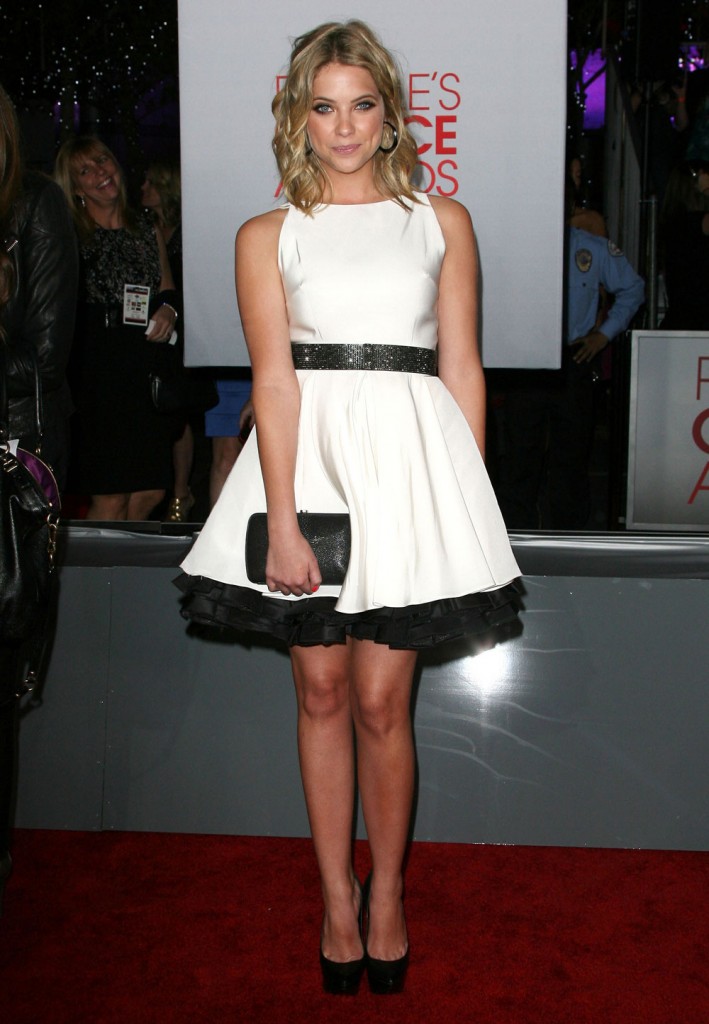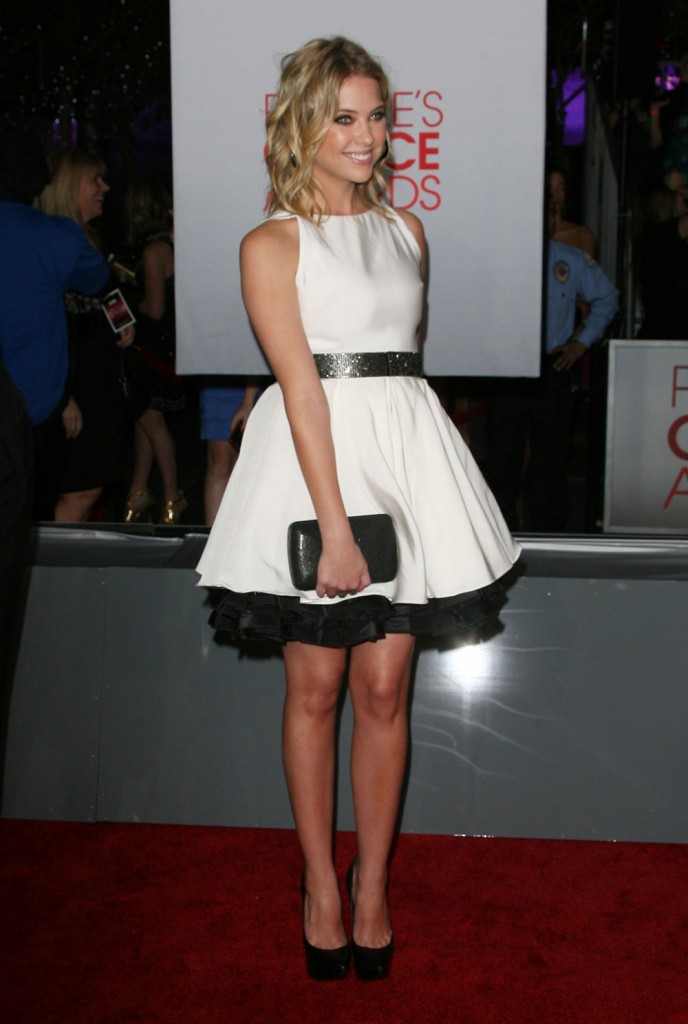 I'm throwing in my girl Busy Phillips because I just love to see her. She usually doesn't rock the red carpet, but she always looks thrilled to be there. I love the cut and style of this dress but the earrings and shoes are all wrong.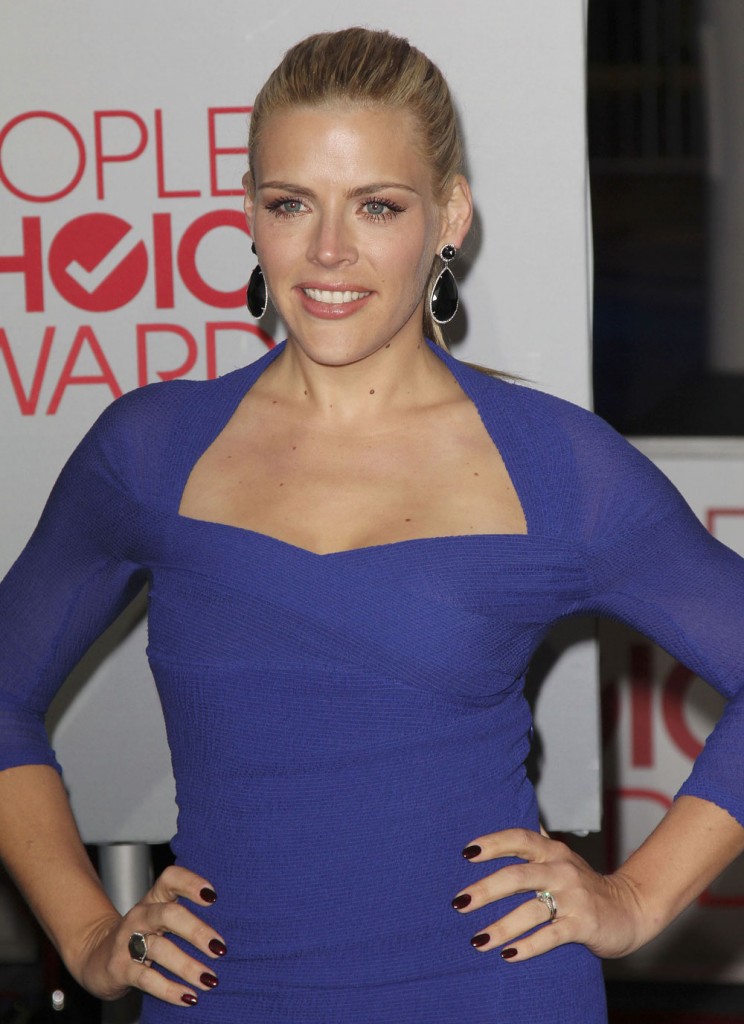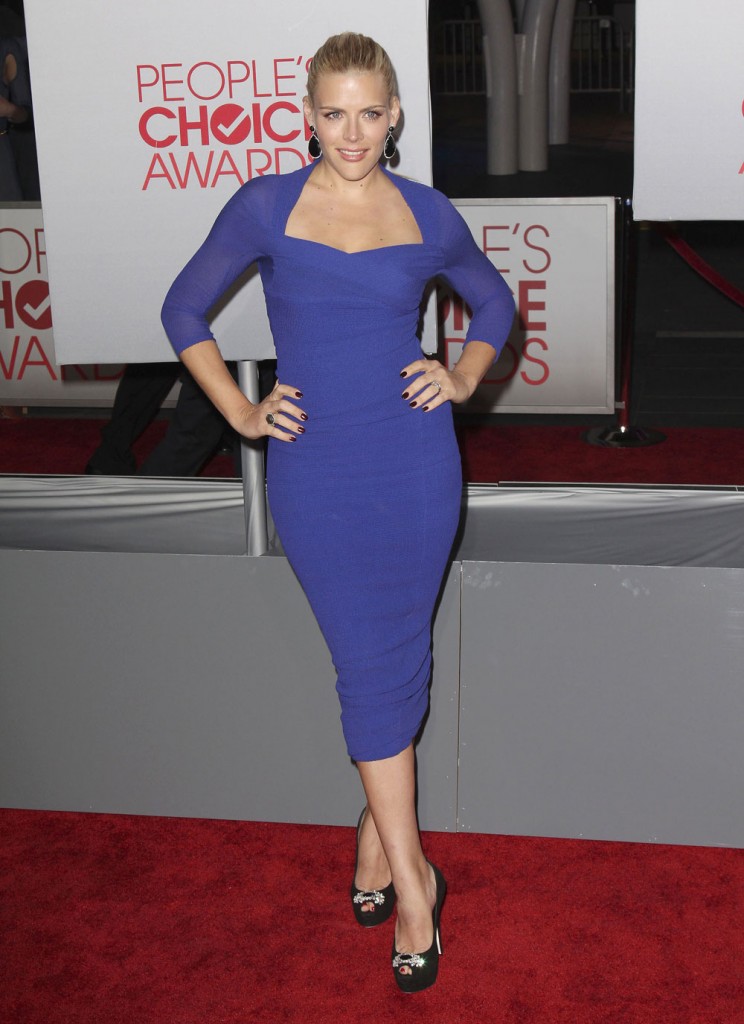 Update: here's Kristen Bell, also in leather and lace but Valentino. I was originally going to add her to this post, but then I saw that she was at the premiere of The Grey last night in this same dress and I got confused. She actually wore it to both events. This look works for me. The skirt is A-line, not ruffled, the lace is subtle and hidden under a sheer overlay, and it's sleeveless. Her hair is a little listless, but I like how understated her makeup is. I'm probably giving her a pass because she's so nice.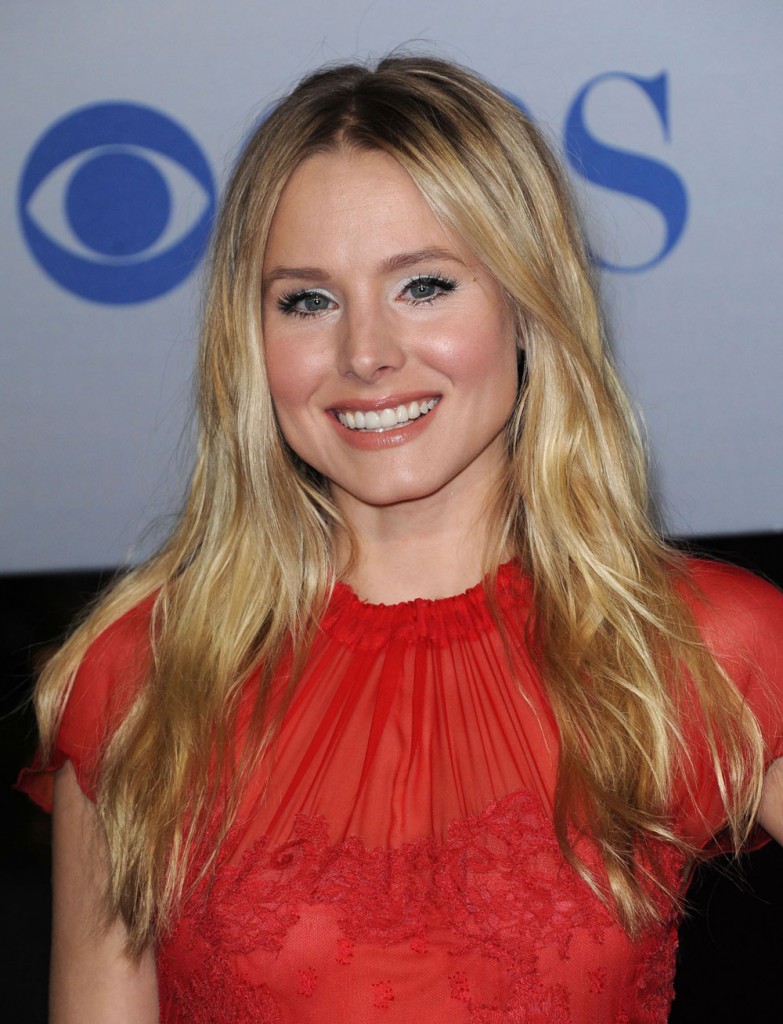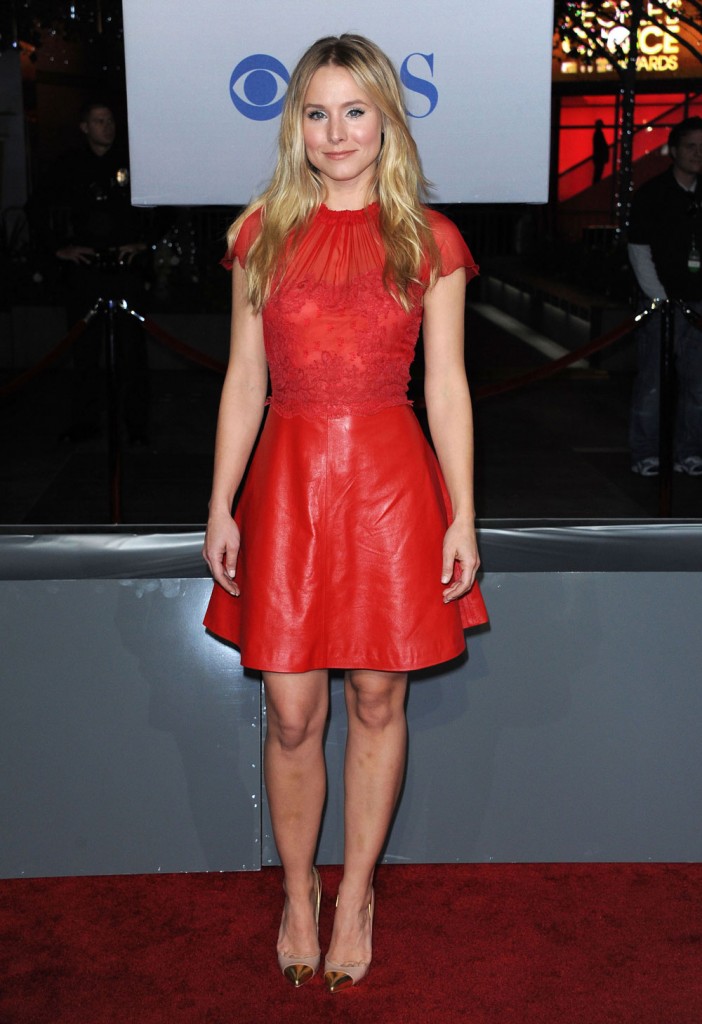 Photo credit: WENN.com