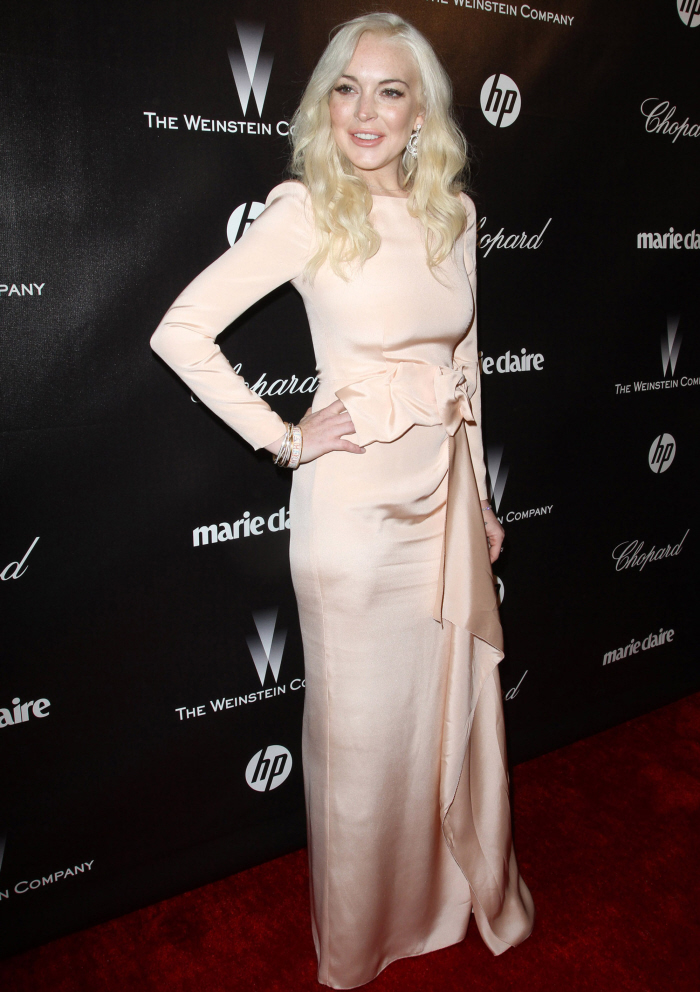 As I began to look through the photos from last night's Golden Globes, these are the photos that caught my eye. For real. LL crashed the Weinstein post-Globes party – and the pre-party too, apparently. HuffPo reports that several days ago, The Weinstein Company hosted a Globes celebration at the Chateau Marmont, and Linnocent "snuck in through the hotel's back entrance." She made a beeline for the A-listers (including Michelle Williams and Jean Dujardin) and she took photos with them. A source told Fox News that LL is back to living at the Marmont too – "She came because she had a room at the Chateau." If that wasn't enough, Lindsay has caught the eye of another sketchball – Jeremy Piven:
Could Lindsay Lohan actually be getting career advice from Jeremy Piven? The troubled star and Piven — who played Hollywood agent Ari Gold on HBO's "Entourage" — were spotted in deep conversation at the Chateau Marmont during Harvey Weinstein's Golden Globes party Wednesday. A spy tells us that while Michelle Williams and Bradley Cooper mingled, Lohan, in a tight ponytail, was flirting and chatting with Piven. "He seemed interested," said a source.
[From Page Six]
Who sounds more pathetic, the crackhead or the crackhead enabler? In any case, LL is due back in court for her monthly progress report tomorrow. Apparently, she's in compliance, but just barely:
Lindsay Lohan goes before Judge Stephanie Sautner tomorrow for her second probation progress report and she will once again pass with flying colors … but this time it came down to the wire … sources tell TMZ.

As the judge dictated back in November, Lindsay was required to complete 12 morgue visits and 4 psychotherapy sessions by Tuesday's court hearing. Sources close to Lindsay tell us she's done just that … but she completed the last 2 morgue visits on Friday and Saturday.

According to our sources, Lindsay has been a model morgue employee. Translation — She gets the job done with no drama and she's friendly with the staff.

After tomorrow's hearing Lindsay will be at the halfway mark of her probation. She has another hearing February 15, where she'll have to show proof she completed another 12 morgue visits and 4 therapy classes. And on March 29 — her final hearing — she must show she's completed the remaining 17 morgue visits and 6 therapy classes.

Should Lindsay slip up at any point, she gets 270 days behind bars.
[From TMZ]
Can't you feel the old crack itch coming back? As if the itch ever left! It's always there, she can just contain for a month or so. And then it pops up and crashes a party and then shows up to a big industry party, looking like the raging crack urge it is.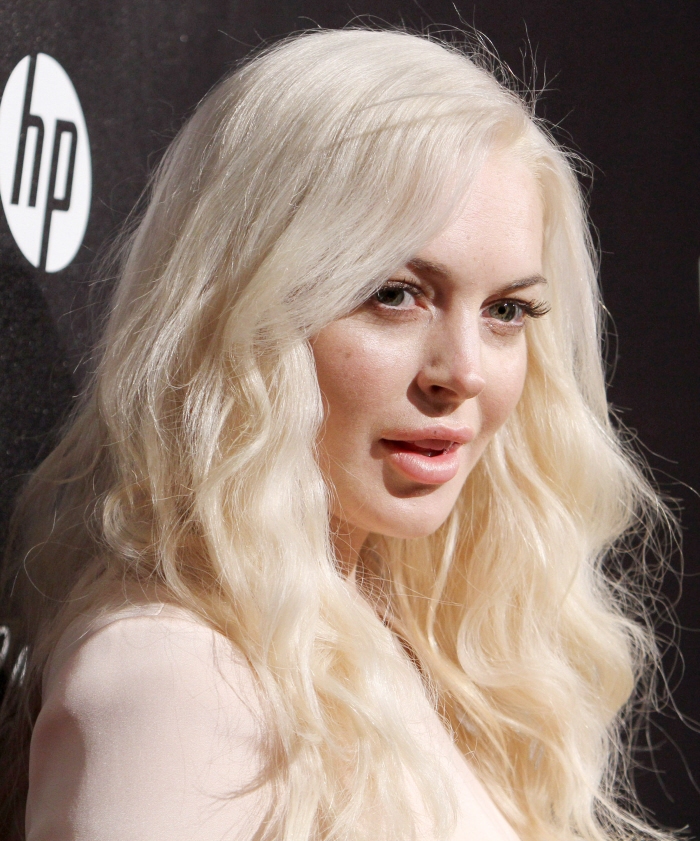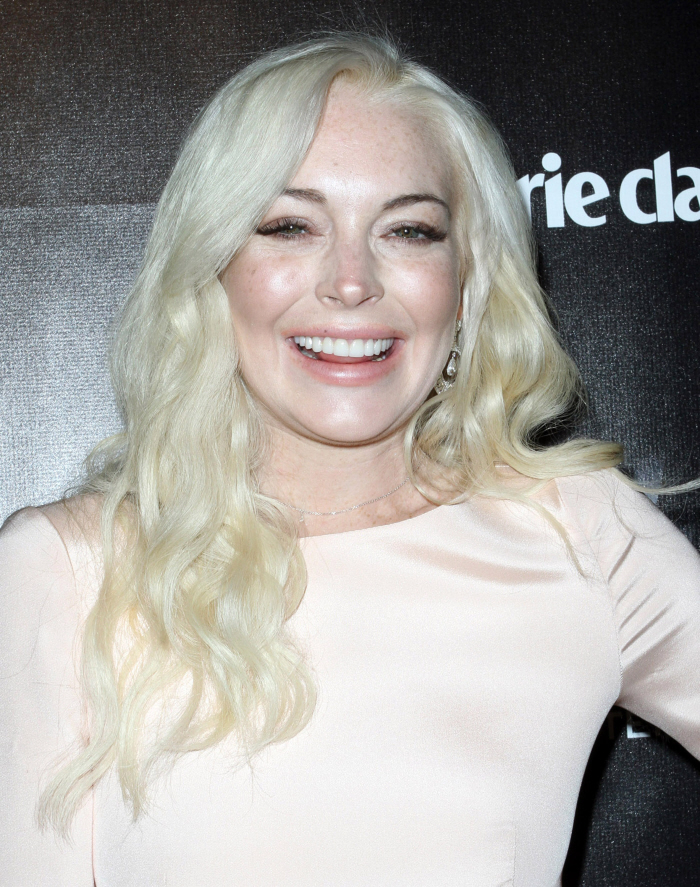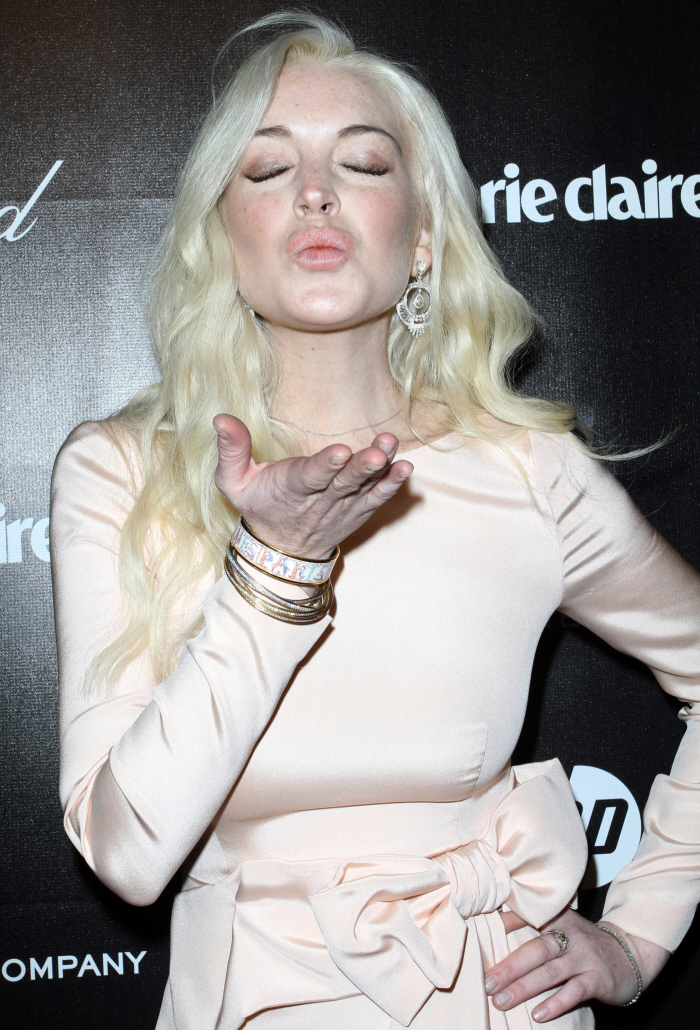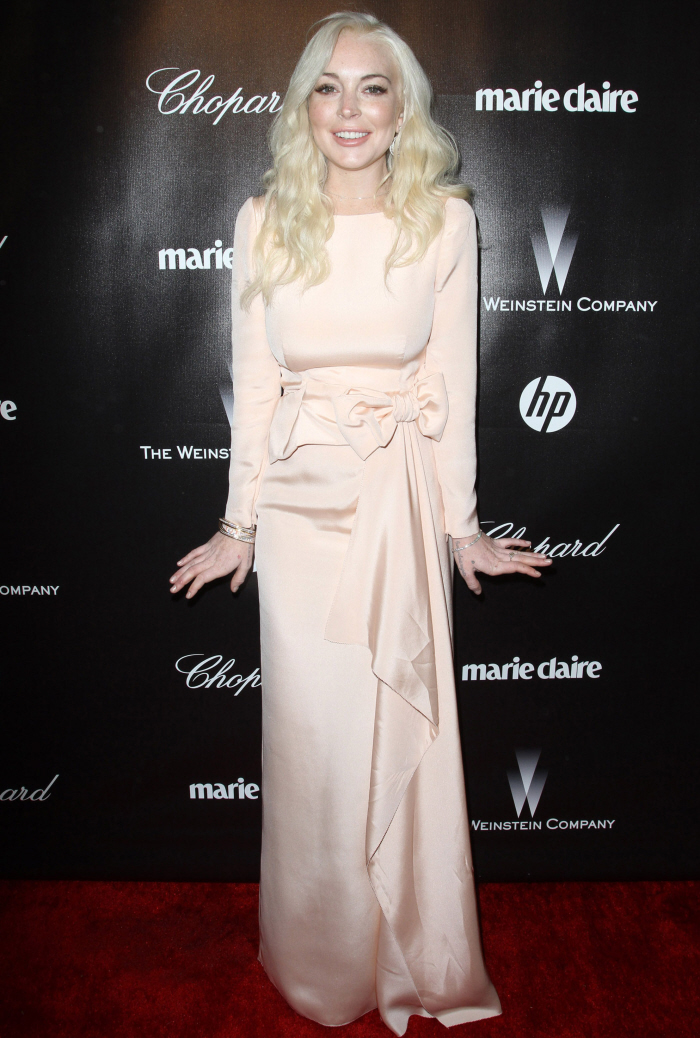 Photos courtesy of WENN.