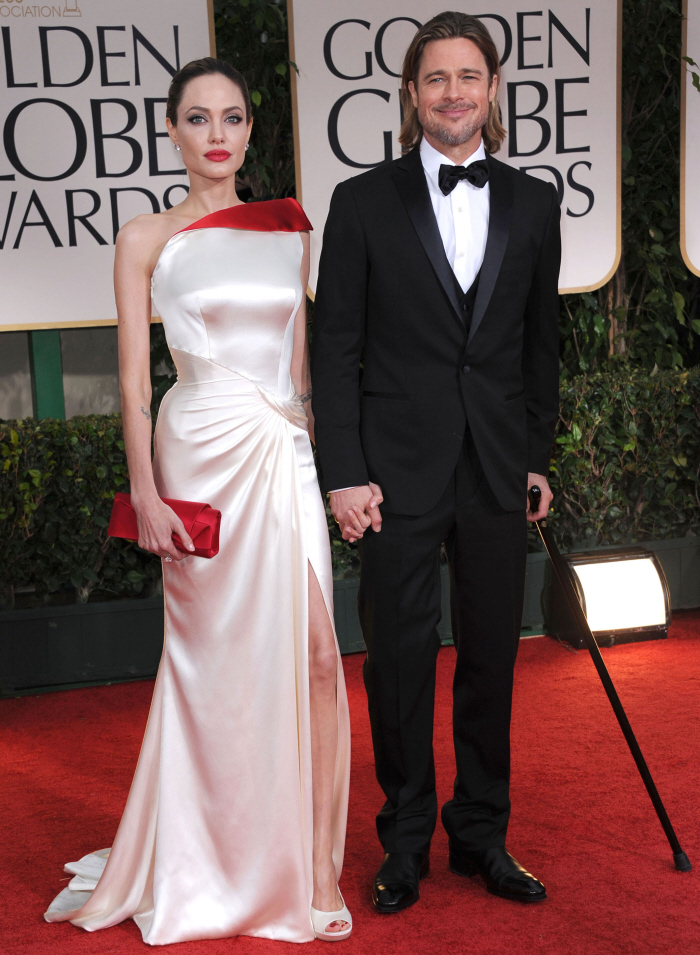 Ah, lets' just go ahead and analyze (and over-analyze) everything Brangelina. Brad and Angie made it to at the Golden Globes red carpet with plenty of time to schmooze the media outlets. Brad wore a three-piece Ferragamo tuxedo which… no one paid attention to. People only looked at Brad's cane and his hair. He looked scruffy, but I was just happy that he wasn't wearing sunglasses like a jackass. As for Angelina, she was in this cream and red Atelier Versace. Okay, Brangeloonies, it's time for some hard truths: I really didn't like this gown. Seriously. It washed her out, even with the red streak. It looked padded in the bust and butt, and the cut was really weird throughout the bodice and shoulders. Now, I didn't loathe the look, and I'm aware that there are mixed opinions. My mom loved the whole thing, and CB thought her lipstick was the biggest problem. So, go ahead and fight about it. I'm just saying, I think she could have looked so much better. And hey, at least it wasn't a motherchucking sack.
Shall we talk about the Ryan Seacrest interview? I was laughing my ass off. You know Ryan and Angelina pretty much hate each other, right? And it goes back to the 2007 Golden Globes – go here for a minor review. Anyway, last night, Angelina wore a stunningly direct bit face while talking to Ryan, and I was totally rooting for her to smack the hell out of him. Does it even matter what they said to each other? Nope. The subtext was clear. Ryan was all, "This bitch." And Angelina was all, "Come at me, a–hole. I'll kneecap your ass too."
As for Brangelina at the actual show – they were front and center, and there were some gratuitous cut-aways to them, but not as many as in years past. Angelina lost Best Foreign Film (while Madonna was presenting!) and Brad lost Best Actor, but both got to present. During the ceremony, Angelina wrapped herself up in a matching shawl or jacket which was not cute. And thankfully, the cameras didn't pan to Angelina when Ricky Gervais made ANOTHER crack about The Tourist. All in all, a disappointing night for the Brangelina Brand.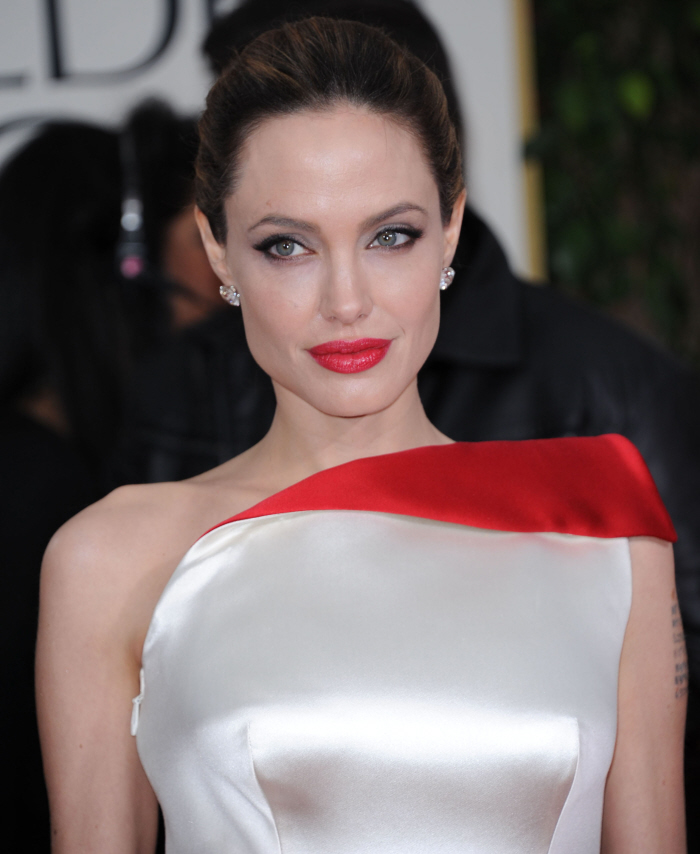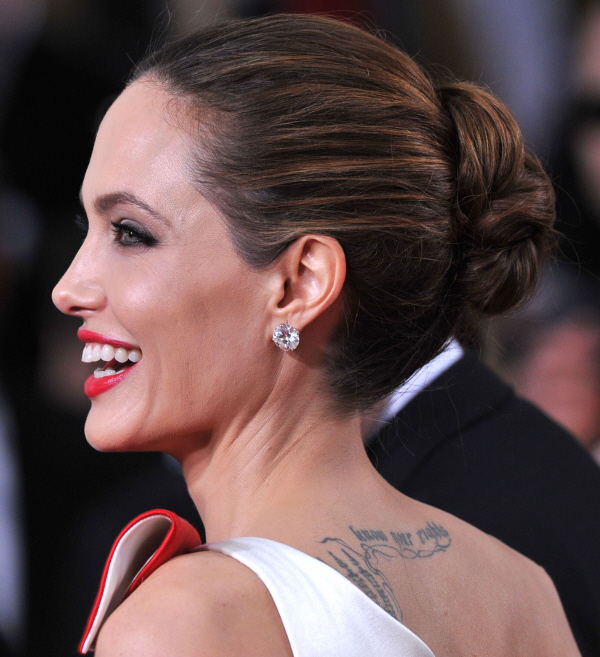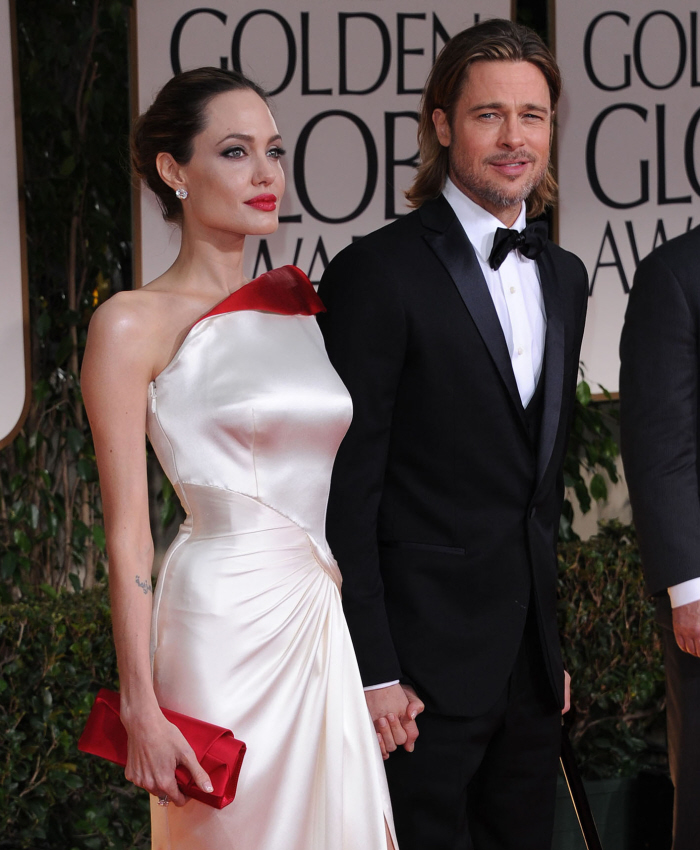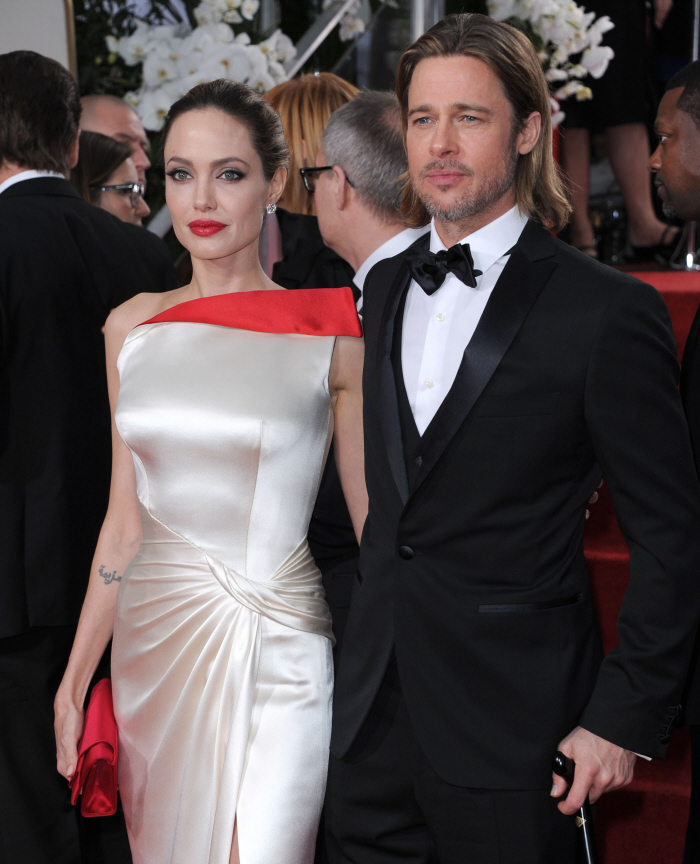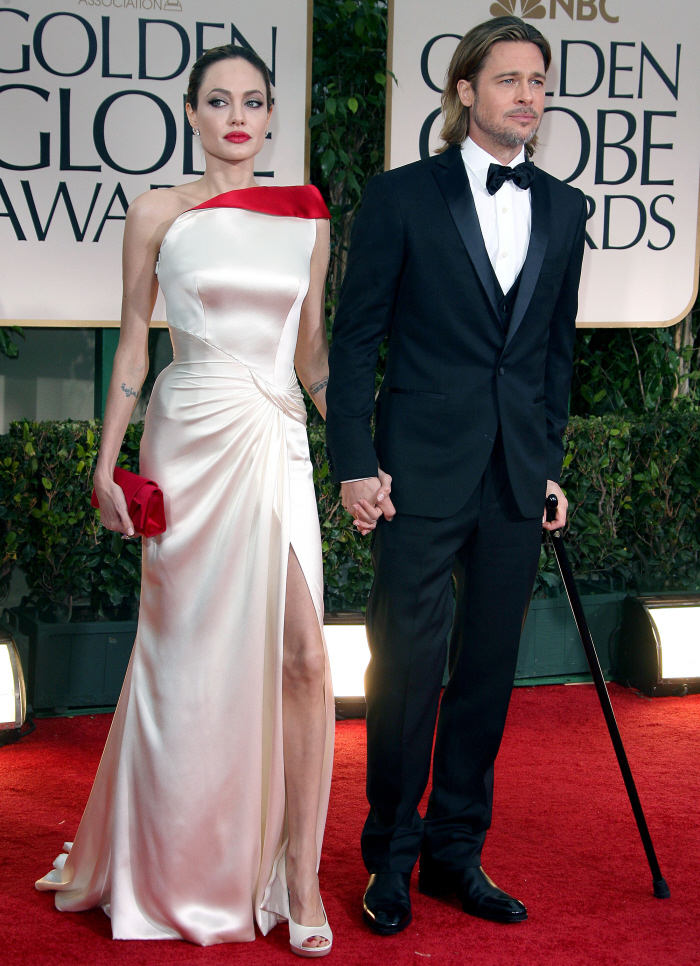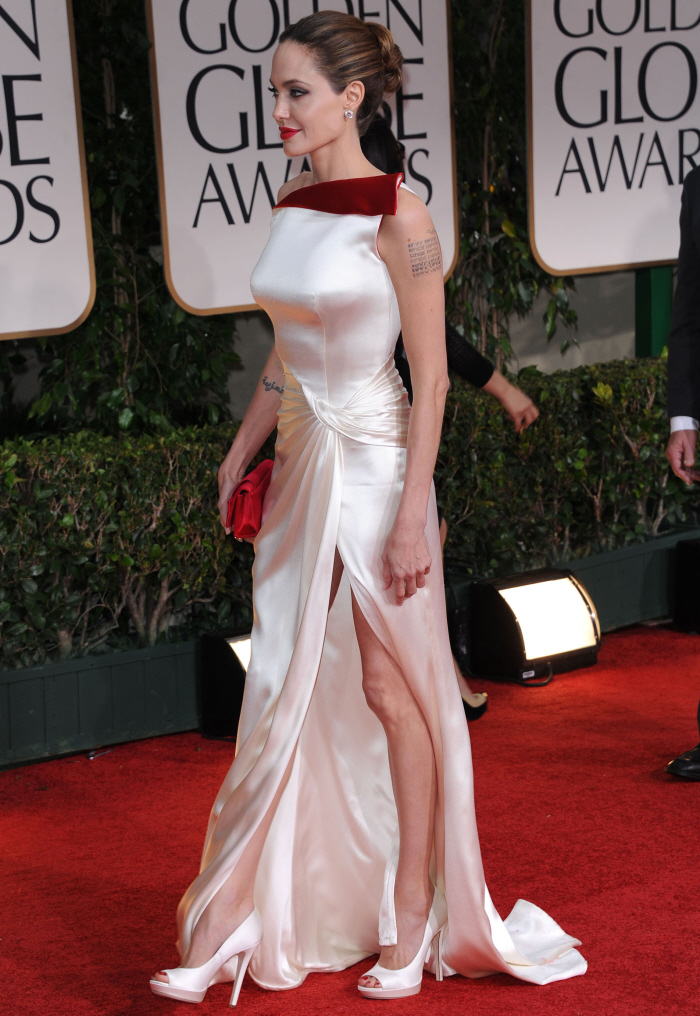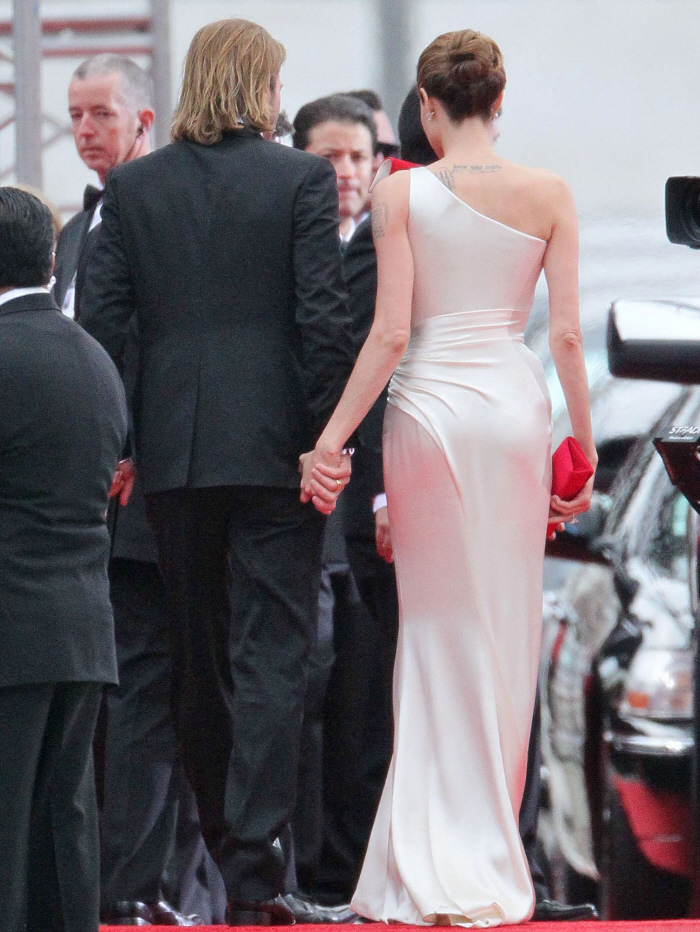 Photos courtesy of WENN.