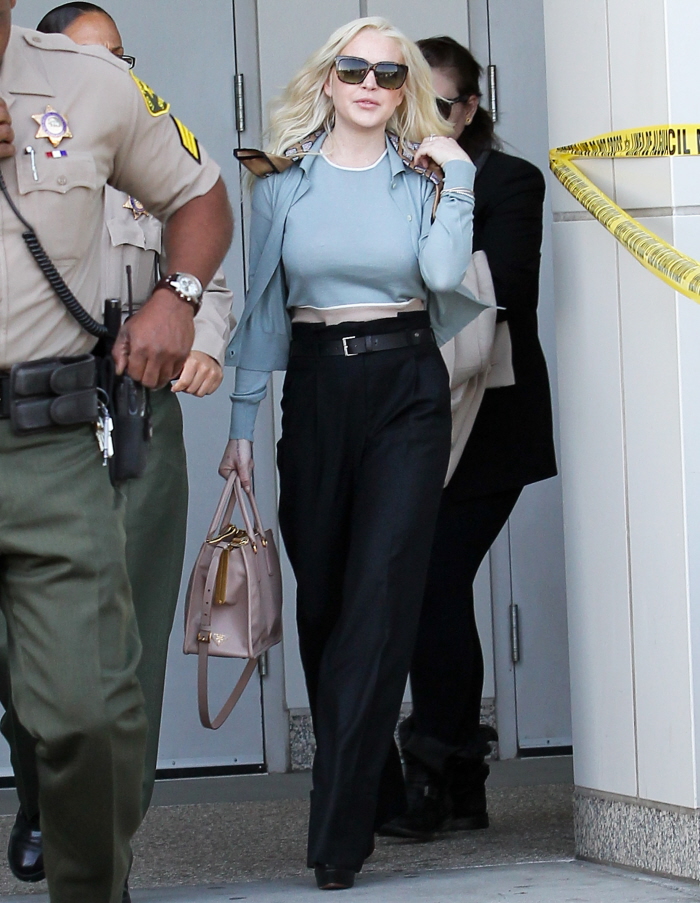 Say something nice. I'll start. I don't hate the trousers that Lindsay Lohan wore to court yesterday (which was just a progress report, and LL did well). With a different blouse or sweater, I would probably wear this kind of trouser. But overall, Lindsay's latest court look was… awful. Crackie. As always. I don't get the sweater thing – at first I thought it was a belly shirt, but it's not, right? It's a color-blocked sweater, and the bottom part is "Lohan corpse" colored.
Can we talk about her boobs for a second? Look, I think I'm probably a cup size bigger than Lohan, so I know what a pain in the ass it is to have giant tatas and to find cute bras that actually fit. But that's no excuse for consistently going braless, which LL definitely is doing here. Her boobs are in BAD shape. She needs to wear a bra – full stop. I don't know if Lindsay thinks this braless look is cute, or if she's delusional about her size or whatever, but she needs to shove 'em in a 36D and just be done with it.
After that, I can't even start in with the white-blonde hair or the ghoul makeup or the crack lips. Thankfully, there's a new story to discuss – a crazy man is suing Lindsay, and he claims that she's a high-class hooker who was in league with Seal Team 6 or something…? His name is not Michael Lohan.
Lindsay Lohan got SERVED with a lawsuit on her way into court this morning … by an apparently delusional man who believes he played a role in the killing of Osama bin Laden.

TMZ has obtained a copy of the suit, filed in L.A. County Superior Court … which is essentially 12 pages of incomplete, incoherent gibberish.

From what we gather, the man who filed the claim, Thomas A. Green, alleges Lohan communicated with him via Facebook and led him to believe she would participate in a dot-com business he wanted to create.

It appears Green feels he was duped … and when he pressed Lohan about her true intentions, he uncovered a conspiracy about the killing of Bin Laden.

In his suit, Green writes, "[Thomas] set out to command [Lohan] to twitter and stated if [Lohan] acknowledges this is an Osoma Bin Ladden op all civilians in past wrong doing will receive clemency."

Green also claims he is a former U.S. Marine — who recently spent time in a homeless shelter due to a "depreciated stage of delusion and hallucinations."

Then, for no apparent reason, he writes, "[Lohan] might be a high end prostitute."

Green is suing Lohan for engaging in unfair business practices — and he's demanding $300,000.

But as crazy as his lawsuit seems, Green hired a process server … who served Lindsay at her progress hearing in L.A. this morning.
[From TMZ]
It sounds like Mr. Green was reading our comments! So, let's correct the record for him: Yes, LL is a hooker but she's not high-end, unless "high-end" is some kind of code for "trading drugs and party access for sex." And no, LL didn't have anything to do with Osama. Unless you want to make a connection between Afghan poppy fields and Lohan's crackhead status…? My God, it all makes sense!
Seriously, though – how sad is it that this poor Marine isn't getting better medical care?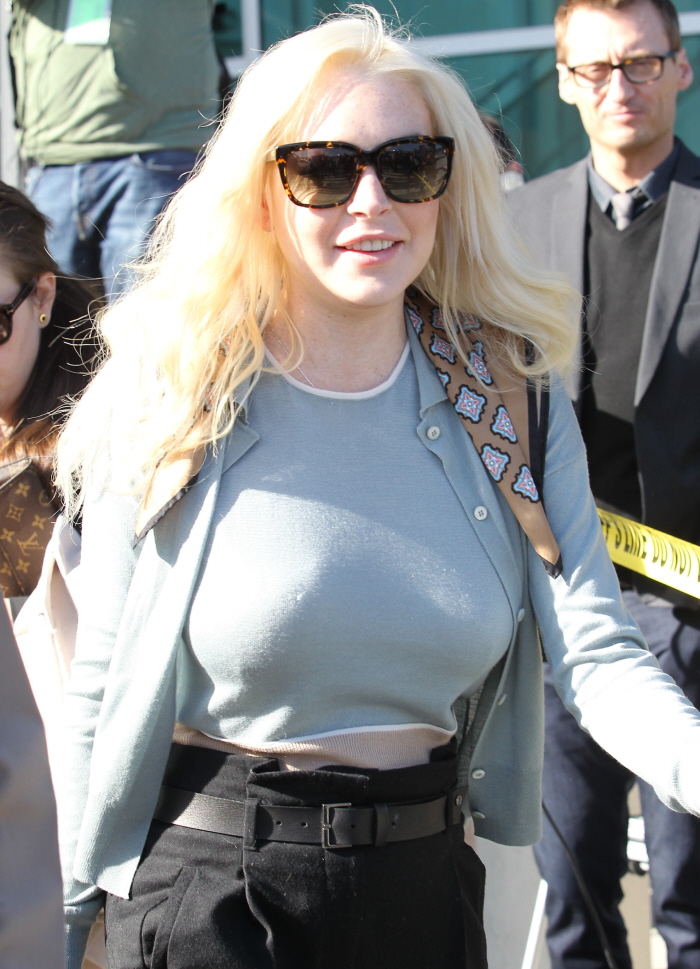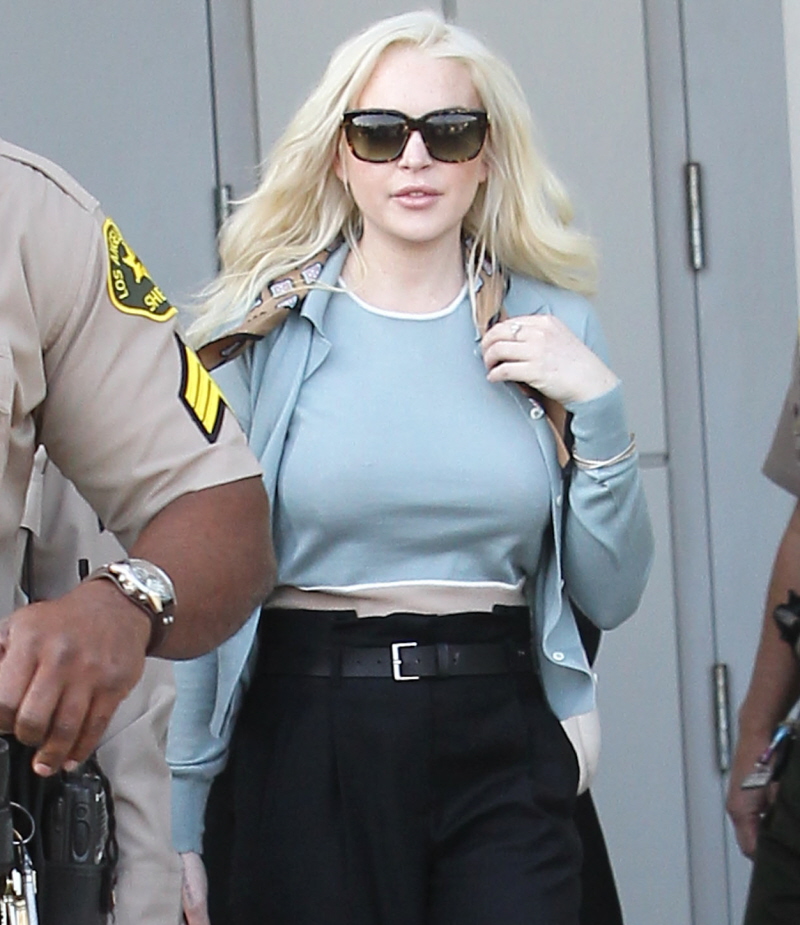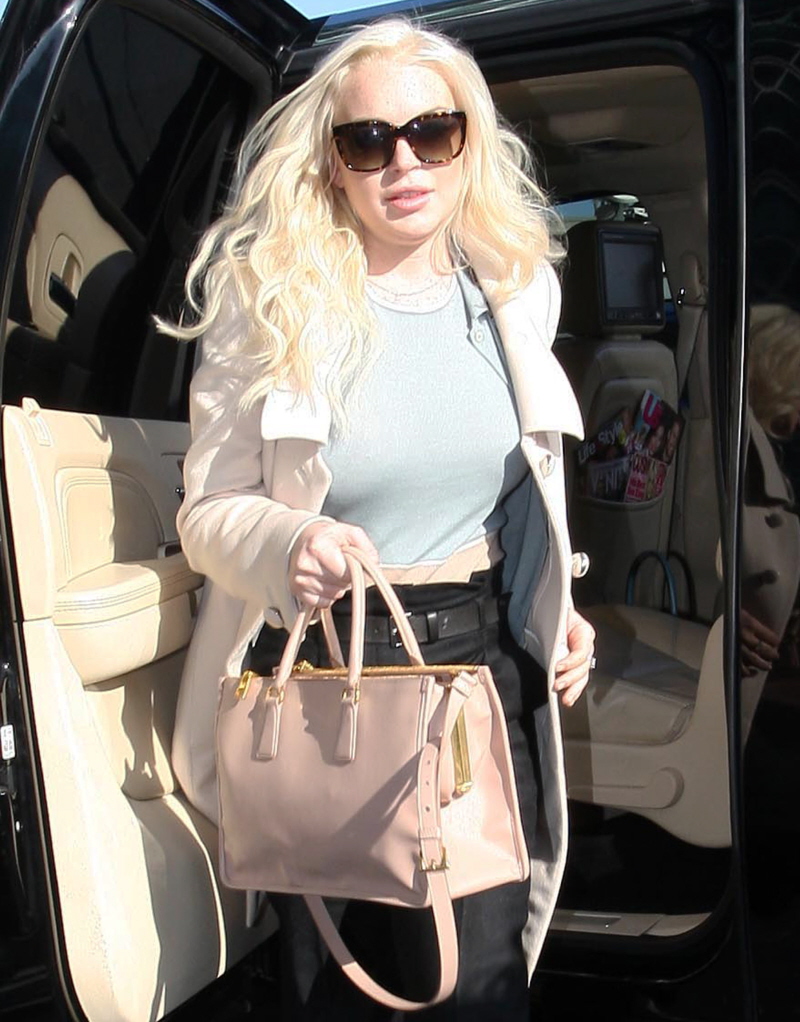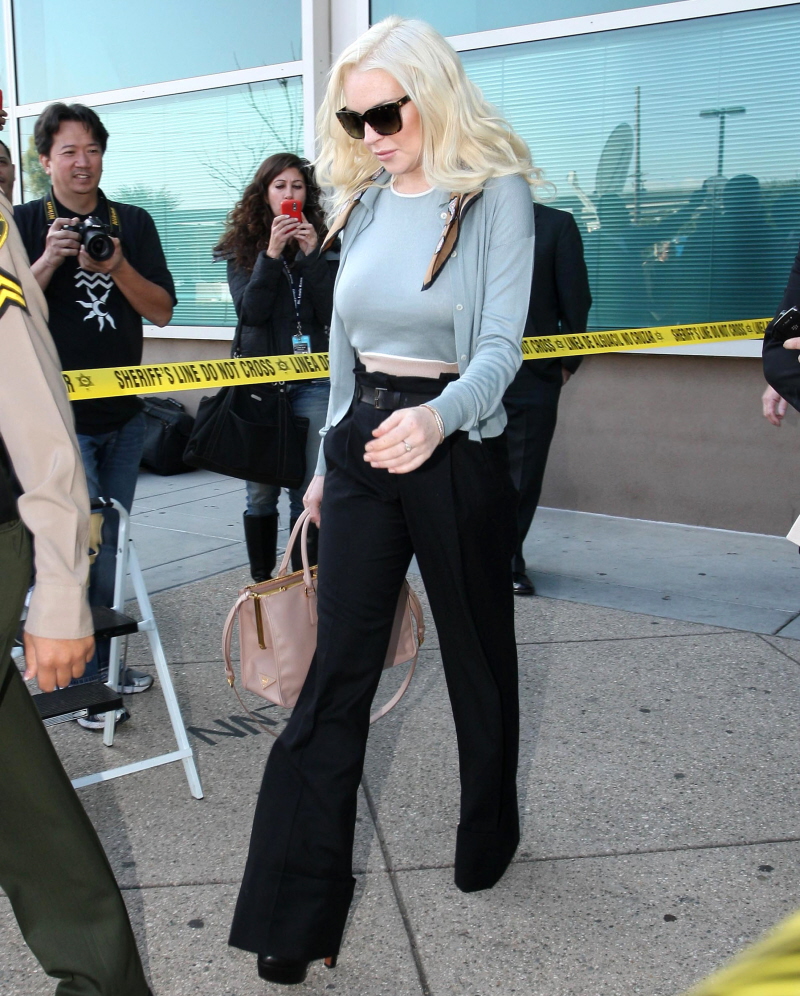 Photos courtesy of Fame.