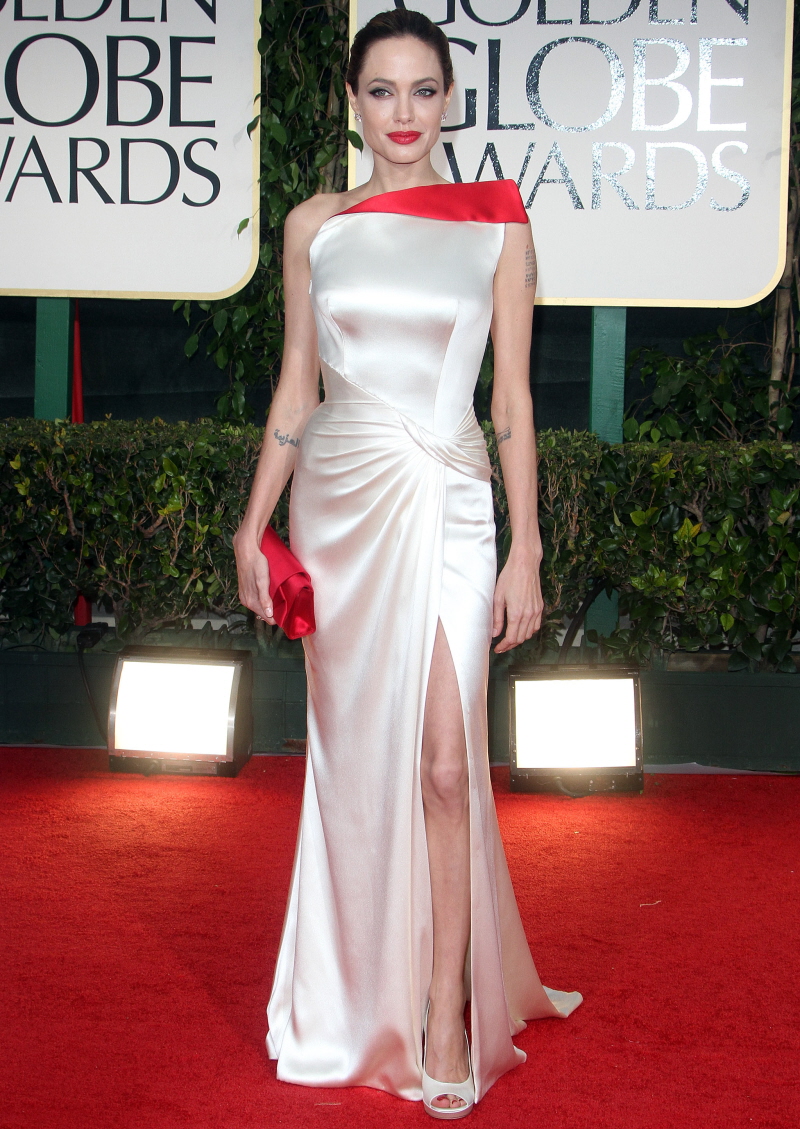 Last week, Angelina Jolie and Brad Pitt visited the White House and had a brief meeting with Pres. Obama in the Oval Office. Many speculated that Angelina was there to discuss In the Land of Blood and Honey, as well as her work with the UNHCR. Many also speculated that Brad was there to discuss Make It Right NOLA. Some claimed that Brad and Angelina simply "dropped by" the White House while they were in town – which I don't buy. You can't drop by the White House unannounced, you know? The Secret Service doesn't do uninvited guests. Well, Angelina and Brad made it through the Golden Globes red carpet without really discussing the White House meeting, but Angelina did discuss it with Extra over the weekend:
Angelina says that she had a one-on-one with Obama and: "We met on different issues. He went mainly to speak with Biden about New Orleans, and I went with the lead actress [of "Blood and Honey"] to speak about Sarajevo and our concerns with things going on… we spoke to them briefly and then we spoke a lot to the people underneath them, the ones kind of in the trenches." Angelina said the meeting was "wonderful." While Obama and Jolie talked, Brad had a sit-down with VP Joe Biden to discuss Make It Right NOLA. She also talked with David Petraeus, who she met years ago "in the field." She said Petraeus "doesn't belittle" her when she has questions – which is an odd statement. Do people in Washington EVER belittle her?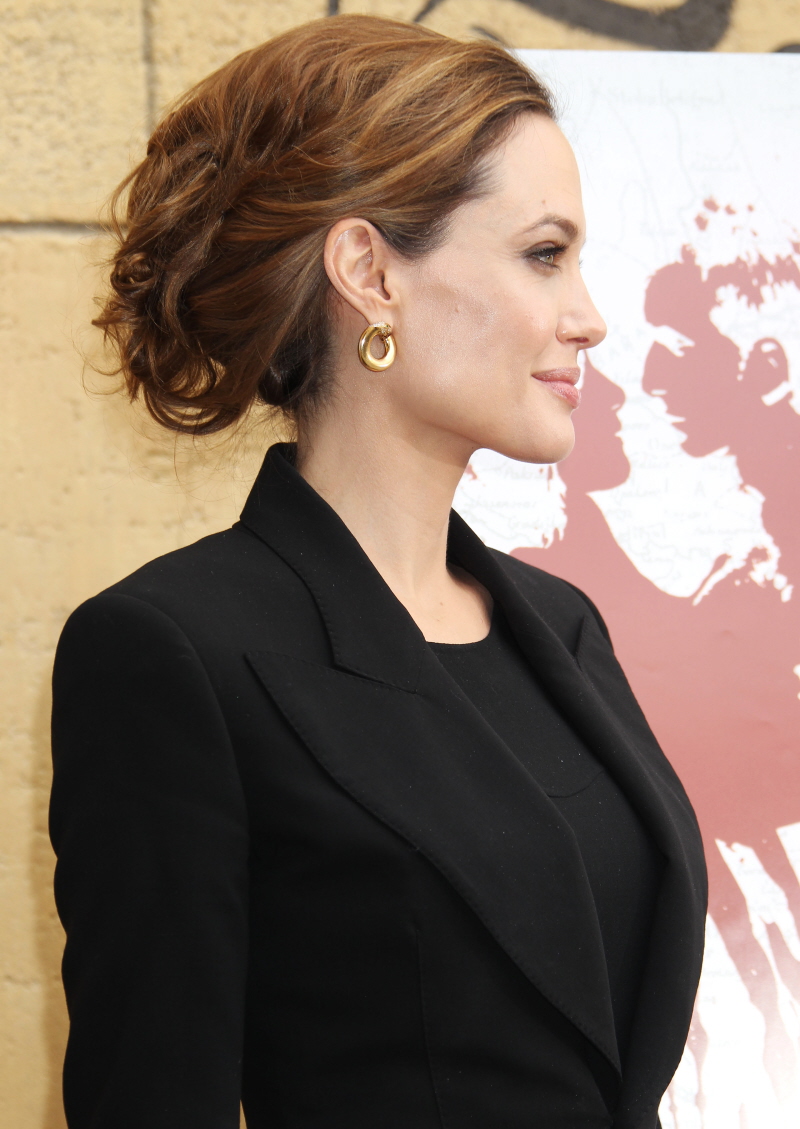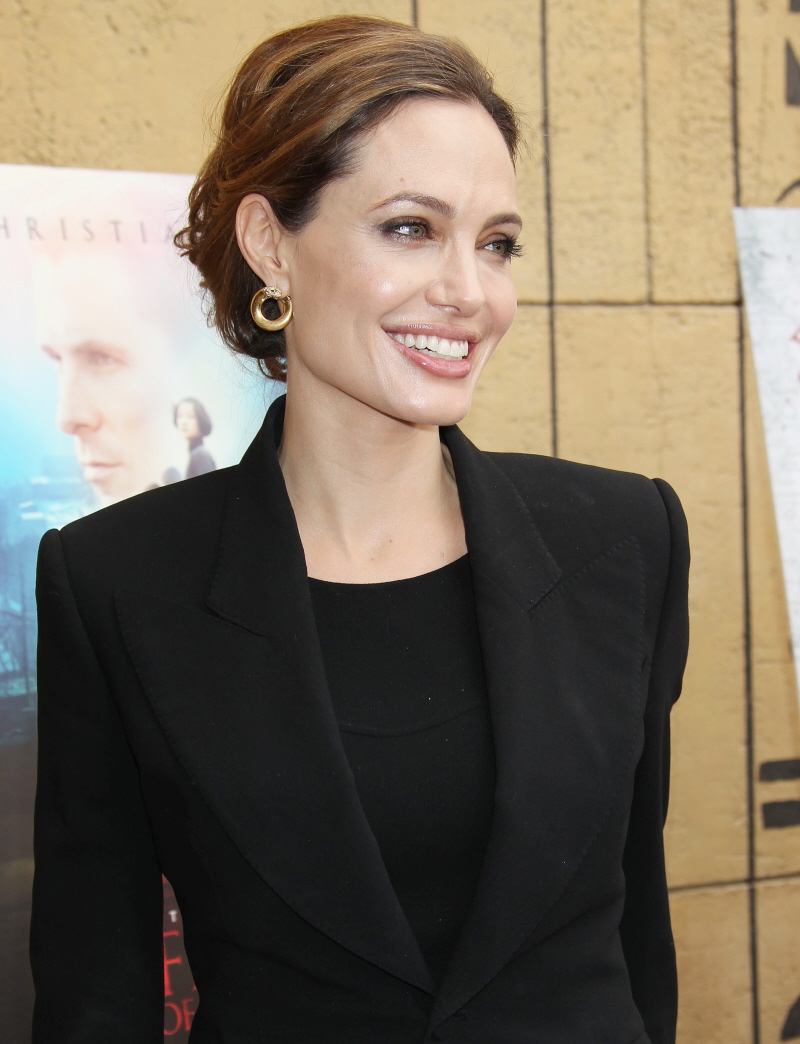 Photos courtesy of Fame.