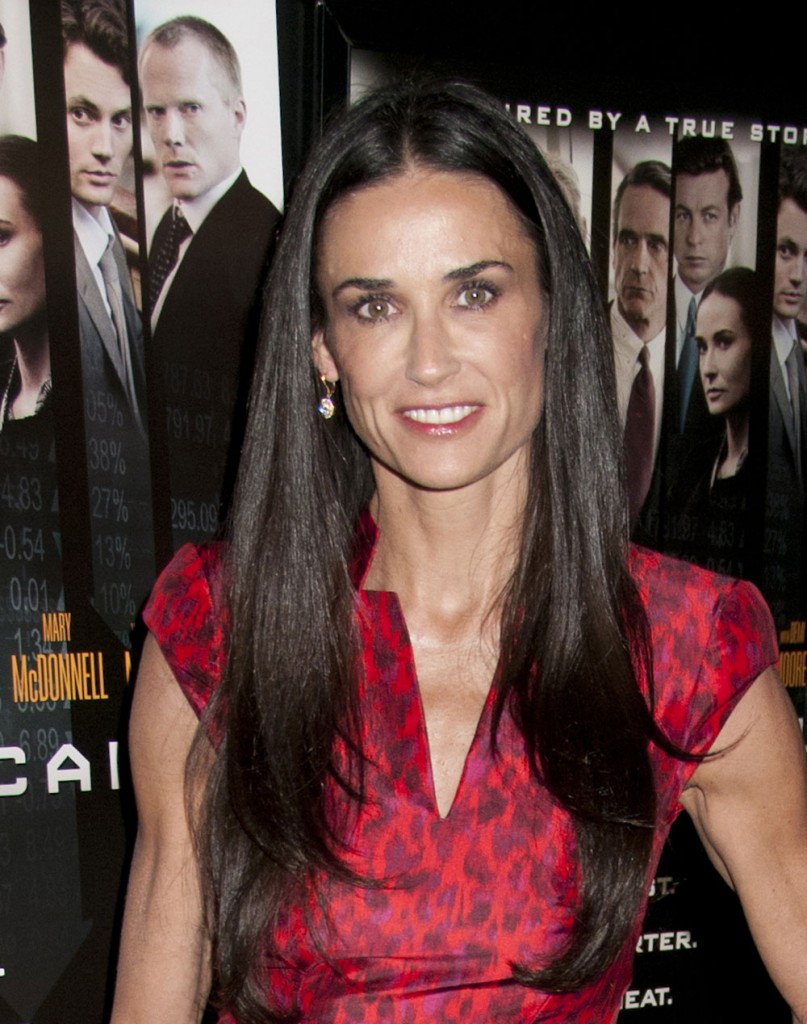 Did you ever do whip-its, or cheap nitrous oxide, when you were young and stupid? I did, and it was just the one time so I don't remember much about it but the high was pretty minor and short-lived from what I recall. Apparently whip-its can be extremely dangerous as they temporarily cut off oxygen to the brain. A quick search reveals that the potential side effects include blacking out, seizure and even death. (Just say no to huffing and tell your kids about it!) Well Demi Moore is said to have been doing whip-its right before she suffered a seizure and was rushed to the hospital. And here I was thinking that her issue was prescription drug abuse. Here's TMZ's report:
Demi Moore's friend called paramedics Monday night after the actress inhaled a dangerous amount of nitrous oxide … TMZ has learned.

Sources tell TMZ … one of Demi's friends who was at her home told emergency workers Demi was doing whip-its. A whip-it is a street name for a type of nitrous oxide inhalant.

The friend said she became upset when Demi had a reaction to a whip-it and lapsed into semi-consciousness.

It appears Demi had symptoms of a seizure — after inhaling the nitrous.

A whip-it is not a common drug among people of Demi's age and social status. It's typically used by younger people who are looking for a cheap thrill.
[From TMZ]
I don't know if I'm buying this explanation as it seems strange. I found at least one story where someone witnessed a co-worker have a seizure after inhaling whip-its, so it's definitely possible, but cocaine use can also cause seizures. If it's a made up excuse it's a clever one as it makes it sound like Demi was just doing something stupid once and that she paid the price. She's so tiny that any drug must have a big effect on her.
Yesterday we reported on a story in People that claimed that Demi was acting the fool on a night out with her daughter Rumer and Rumer's buddies just prior to her hospitalization. Demi was said to have been grinding all over a 27 year-old actor, Ryan Rottman, who was last linked to 18 year-old Nickelodeon star Victoria Justice. (Really!) Not to be outdone, US Weekly has news of another wild night out for Demi at the same club, Beachers Madhouse, in which she was dancing on tables while guys watched her. That was on January 11. At an event with Rumer on January 15, Demi is said to have "ordered about a dozen Red Bulls that night." So she's drinking tons of Red Bull, hanging out with her 23 year-old daughter's friends and doing whip-its. Demi definitely wants her youth back.
Meanwhile, you remember how I wrote yesterday that Ashton Kutcher would probably rush to Demi's side after her hospitalization, if only because it was the right thing to do? Sadly, I was wrong. Ashton is still in Brazil partying with young chicks and he's still totally ignoring this. He hasn't even tweeted encouragement to Demi, which makes me sad for her. She's crying out for help and some kind of acknowledgment.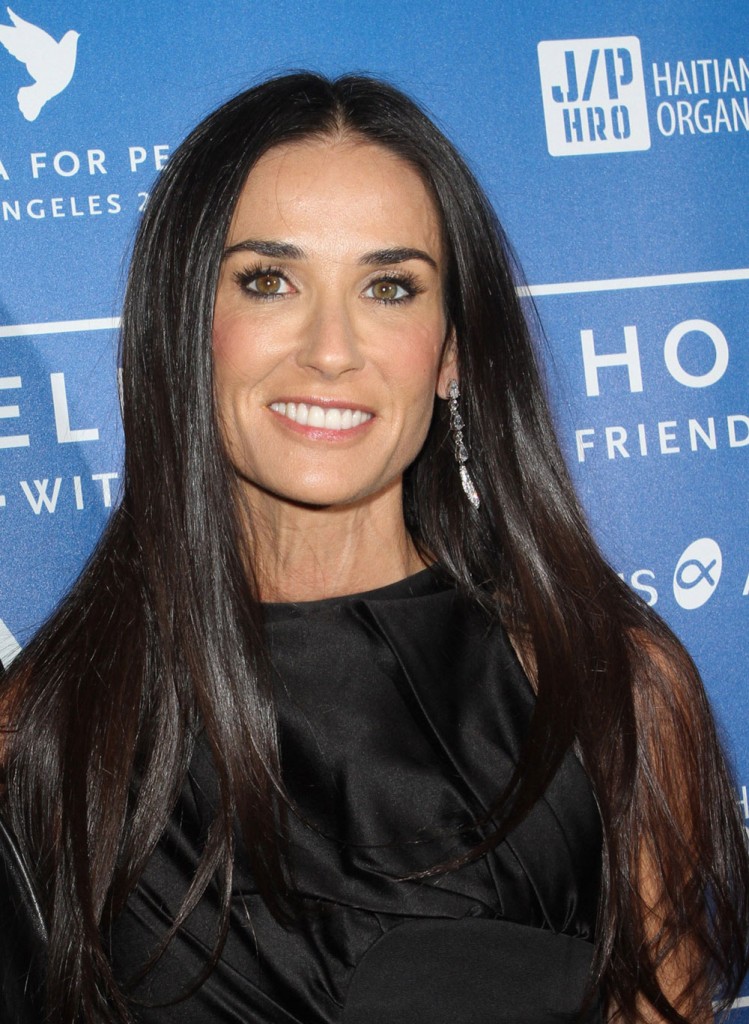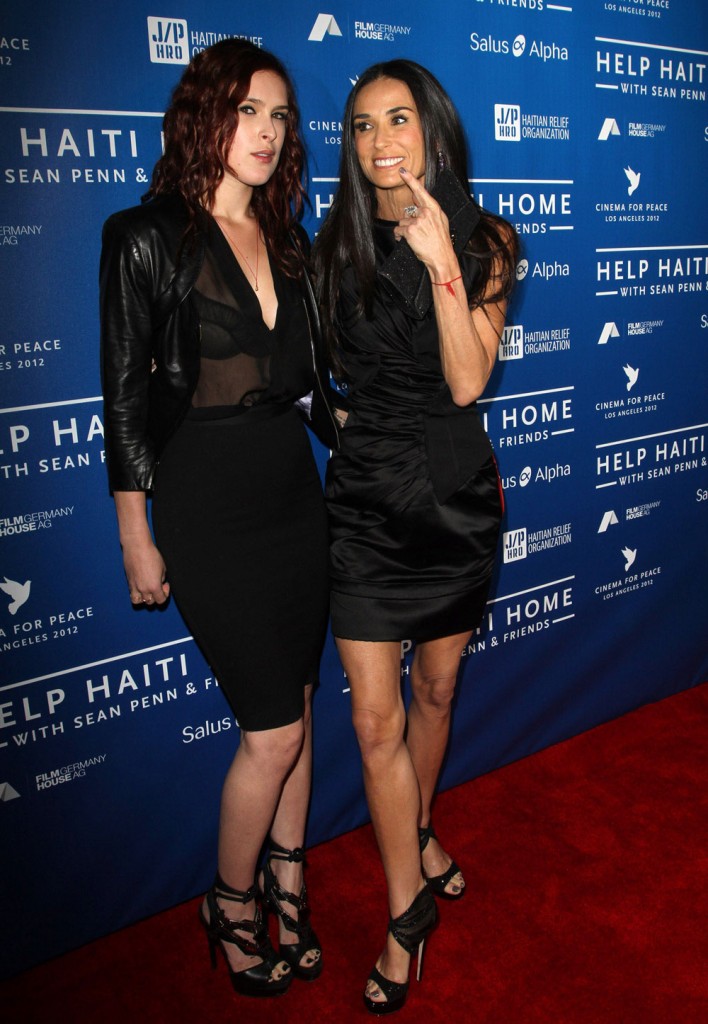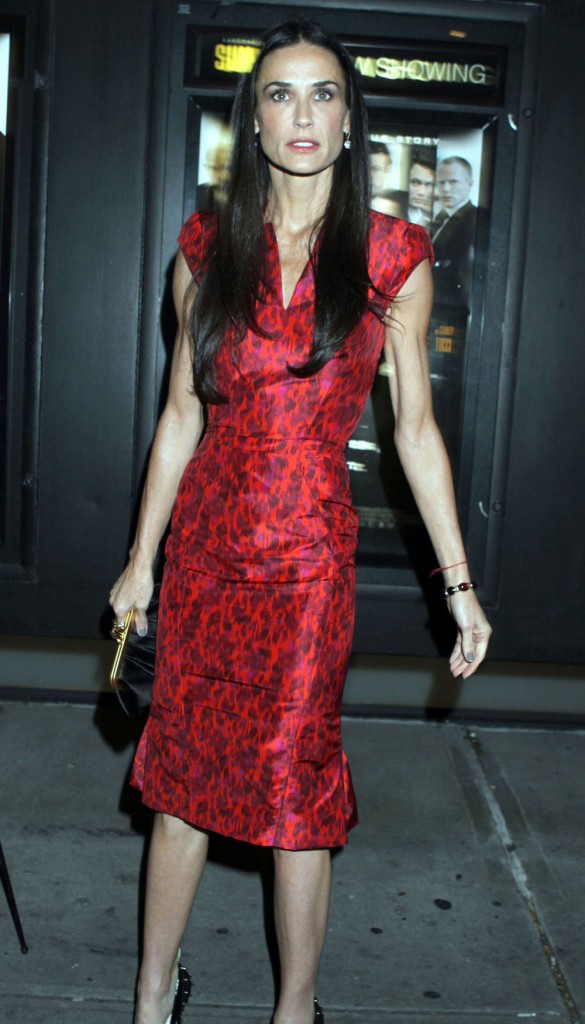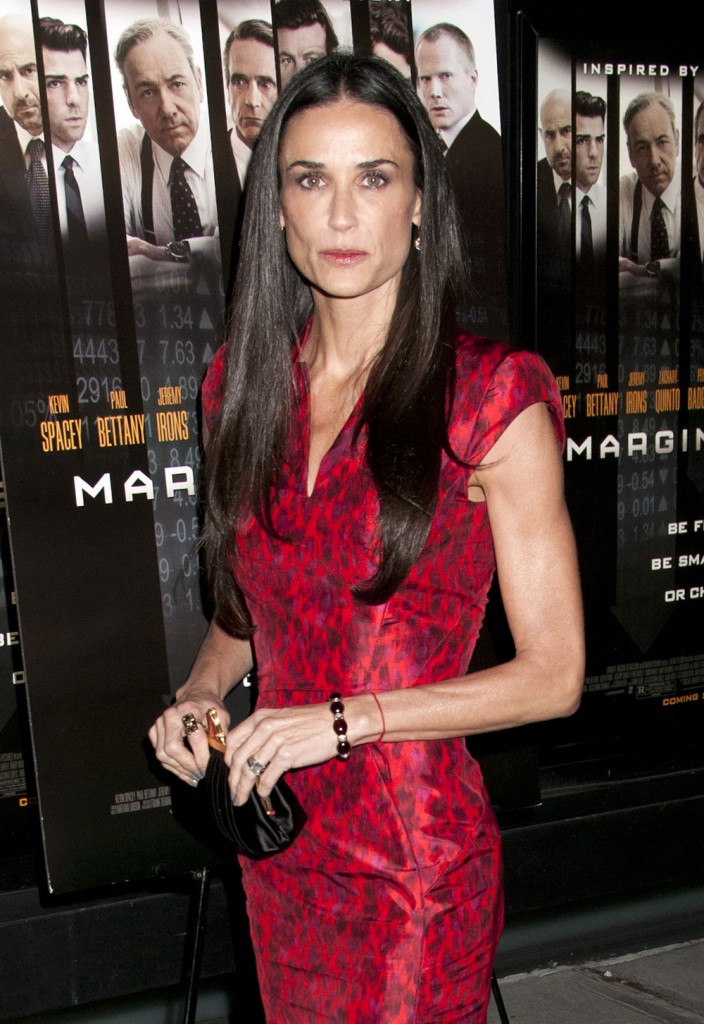 The photos of Demi in the red dress are from 10-17-11. She's gained a little much-needed weight in the most recent photos in the black dress, which are from the "Red Bull" night, 1-14-12