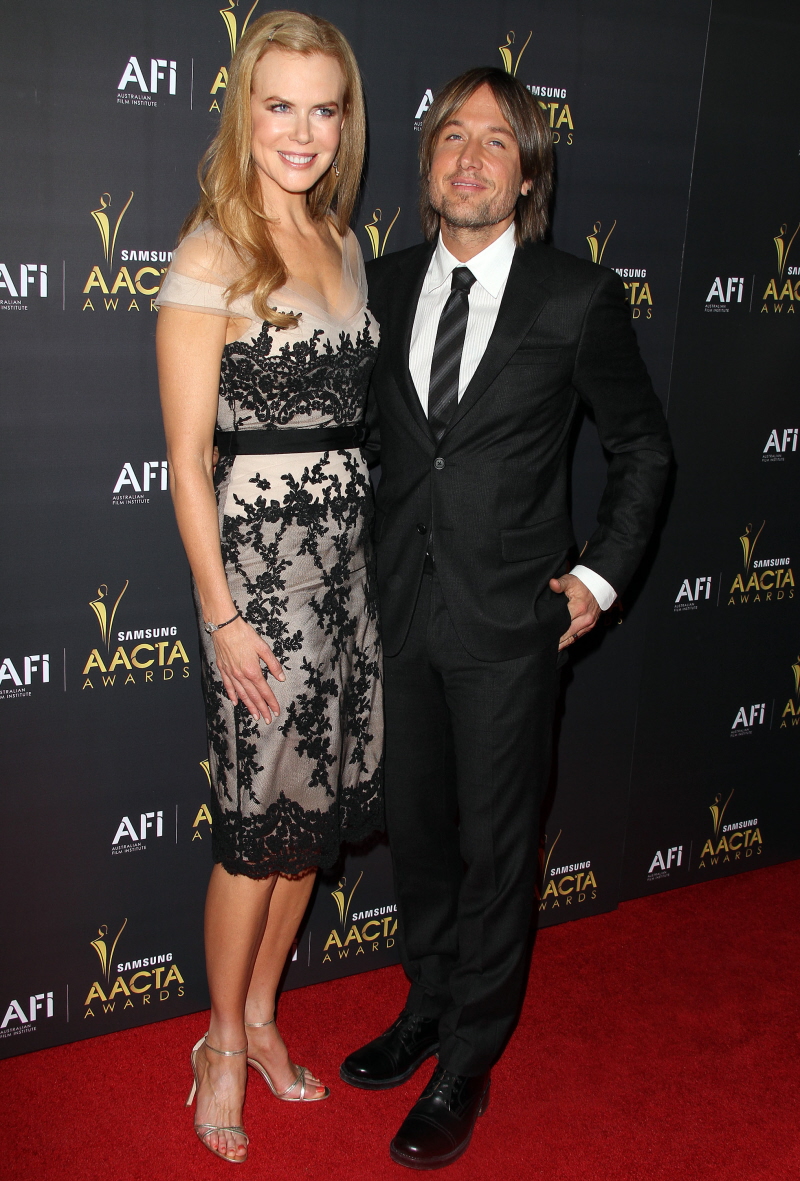 Here are some photos of Nicole Kidman and Keith Urban at the Australian Academy of Cinema and Television Arts Awards in LA Friday night. Nicole wore this black-and-white Collette Dinnigan dress which… I like? I think? You know how I feel about lace and stuff, but I think this black lace effect was done beautifully, and Nicole definitely does not look like she's wearing a white tablecloth with a black lace overlay. Well… the belt helps. I'm a little disappointed that Nicole didn't do a big bouffant, though. I was one of the few that loved her giant, Southern-style, teased-up look the other day, and seeing her on another red carpet with her hair down (save for one strand pulled back with a tiny clip!) is kind of boring.
I have a quick question – does anyone else think Nicole dresses too "girlie" for her age, or is that not a thing? Like, she's not Zooey Deschanel, a 30-something woman who dresses like a 6-year-old on a sugar high. And it's not like Nicole is dressing "too young" in the sense that her clothes are too revealing or too "young startlet". But there's something that I find too "precious" about Nicole's red carpet style over the past year. Her style used to be so much more sophisticated and avant-garde, but now it's just little lace dresses and frills and stuff. I'm guessing it only bugs me.
As for Keith – STOP FLAT-IRONING YOUR HAIR. Enough. You have the same hair as Cojo.
Shall we even discuss Nicole's lips? There are a few photos where it seems like her bottom lip is a giant, immovable slug. I'm reminded of that photo Michael K just used the other day – go look at Nicole's vintage, original lips, and then come back and look at her lips in these photos. Dear God.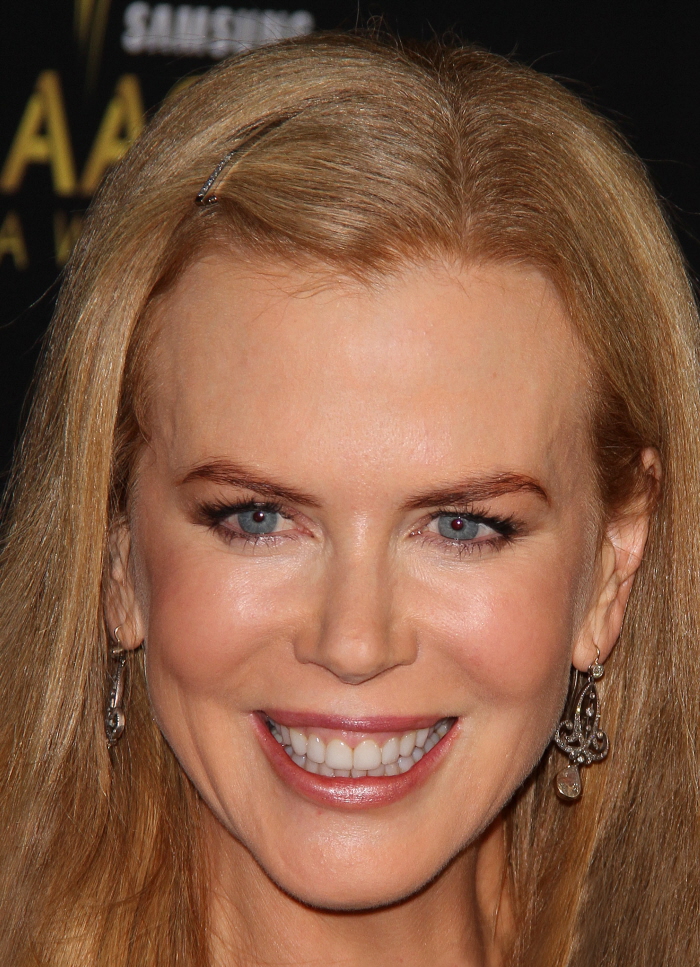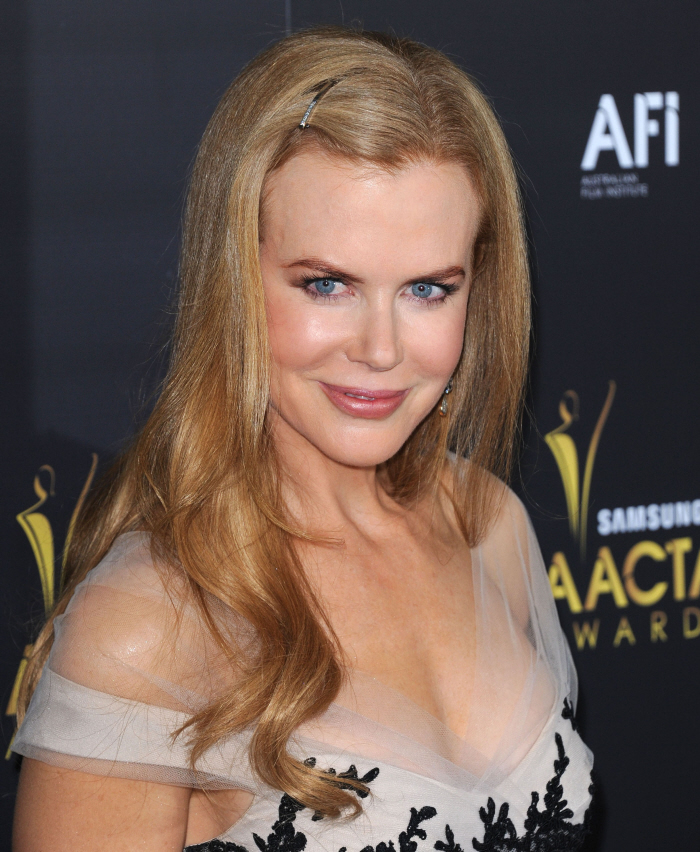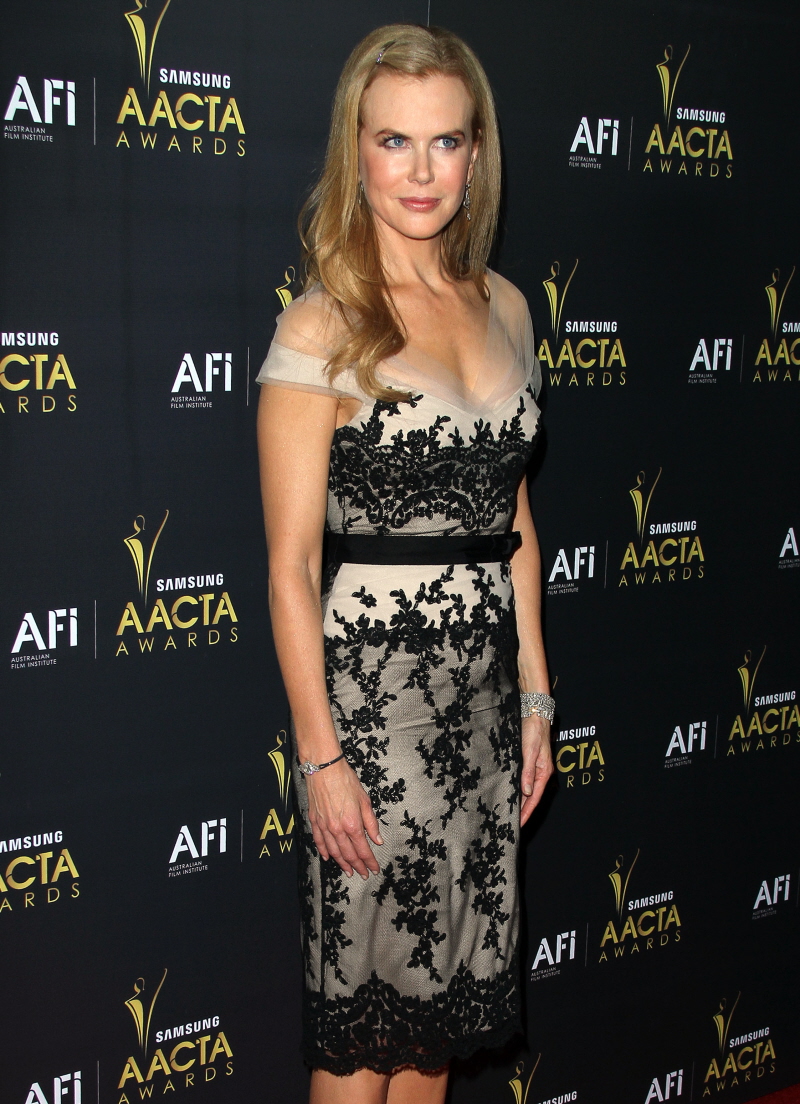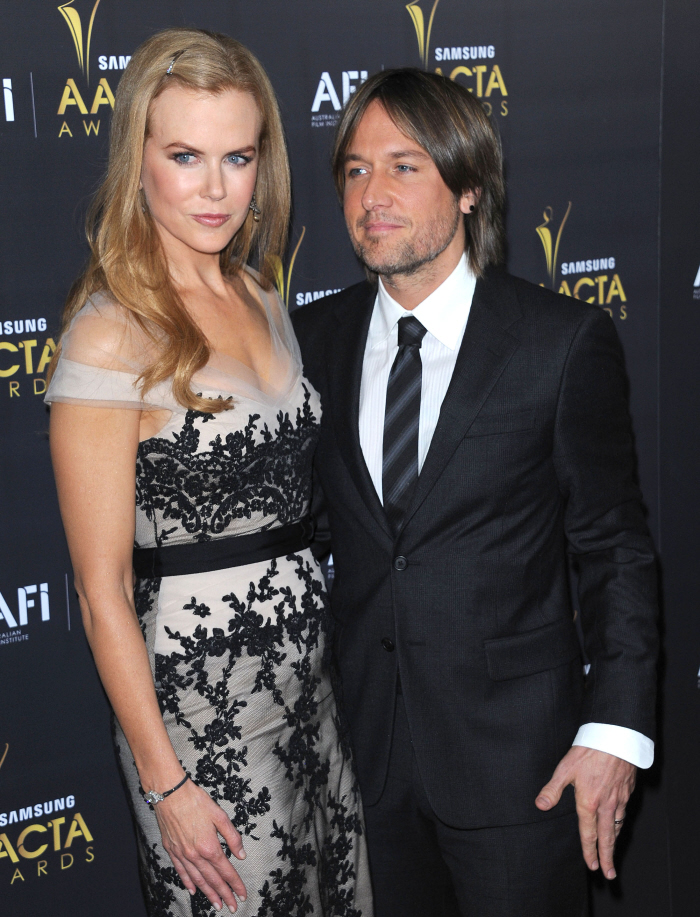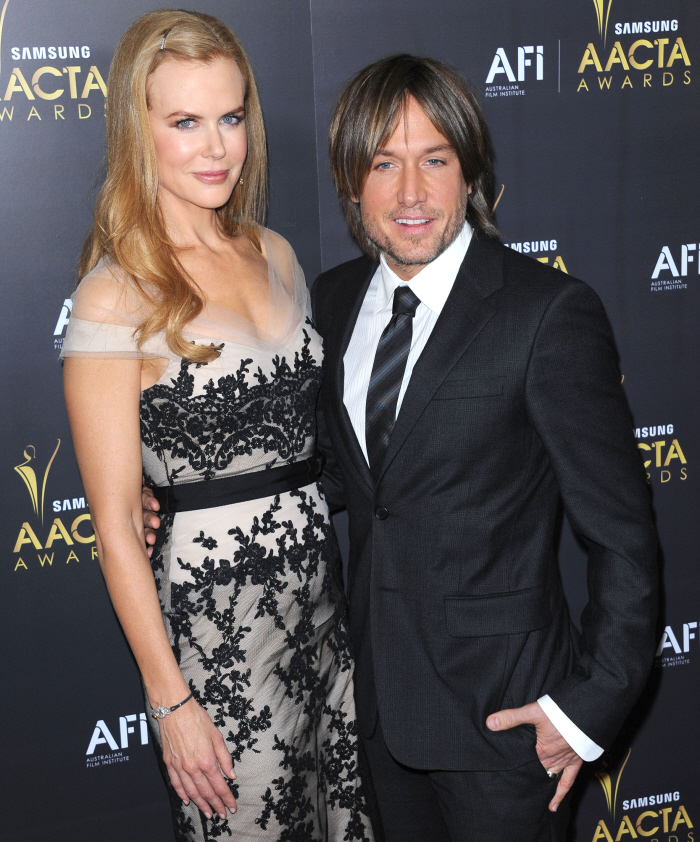 Photos courtesy of WENN, Fame/Flynet.