Michelle Williams in asymmetrical Valentino at the SAGs: budget or cute?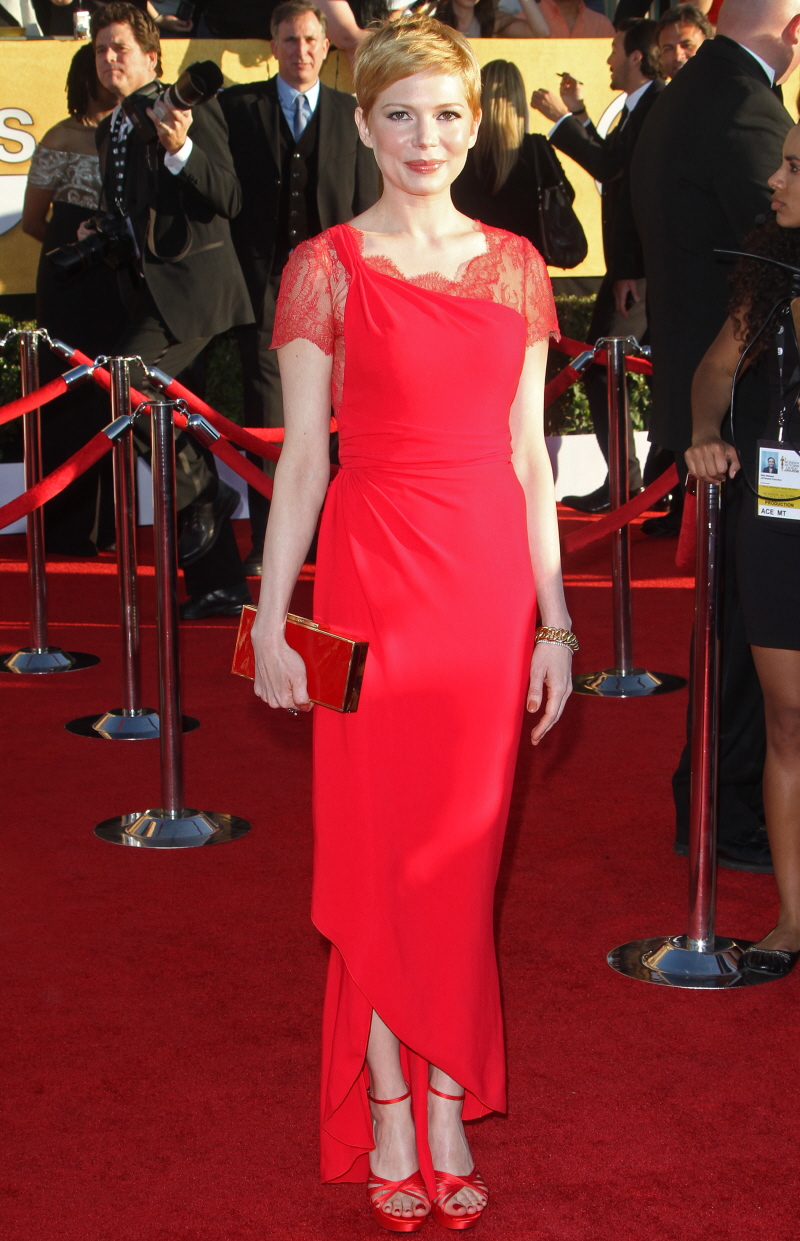 Let's start with what I liked about Michelle Williams at last night's Screen Actors Guild Awards. I liked that she wore a bright color – this red/pink Valentino dress was vibrant, and the shade looked gorgeous on Michelle, who all too often wears pastels and pale, wispy colors that wash her out. I also loved Michelle's hair last night – she gotten it to a great honey color that suits her skin tone, and the length, especially in the front, is great on Michelle. I also love that Michelle's forever awards-show date is her BFF Busy Phillips. I know it's partly a strategic move, and let's not pretend that Michelle hasn't had significant boyfriends over the years and all, but I just like that Michelle and Busy always do awards shows together. Their friendship seems genuine and sweet, and I'm guessing Busy is a true girl-friend to Michelle.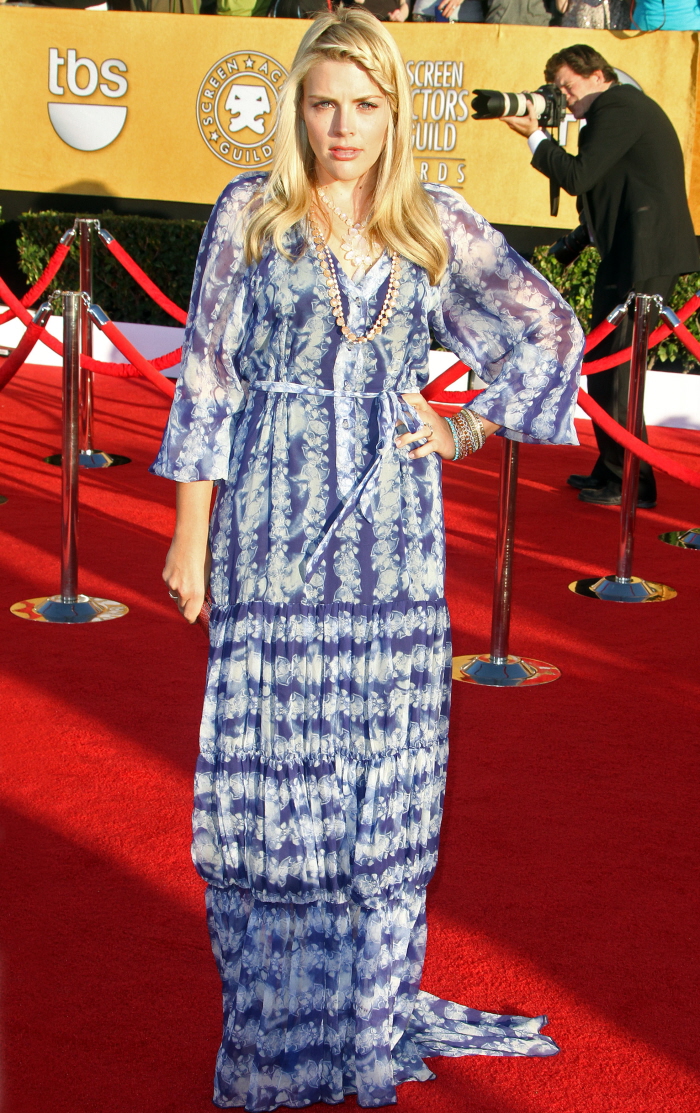 So, now on to what I dislike about Michelle's look at her appearance last night. While the dress was a pretty color, the asymmetrical length threw me off, as did the lace detailing on her shoulders. The worst, though, was the shoe choice. As the cameras panned down, it really looked like Michelle was wearing stripper shoes. Also: dear God, Michelle's little girl voice bugs me. It's so affected. She's making an effort to put present herself a certain way, that of an oh-so-fragile girl-woman, and the voice affectation is part of that. It drives me up the wall.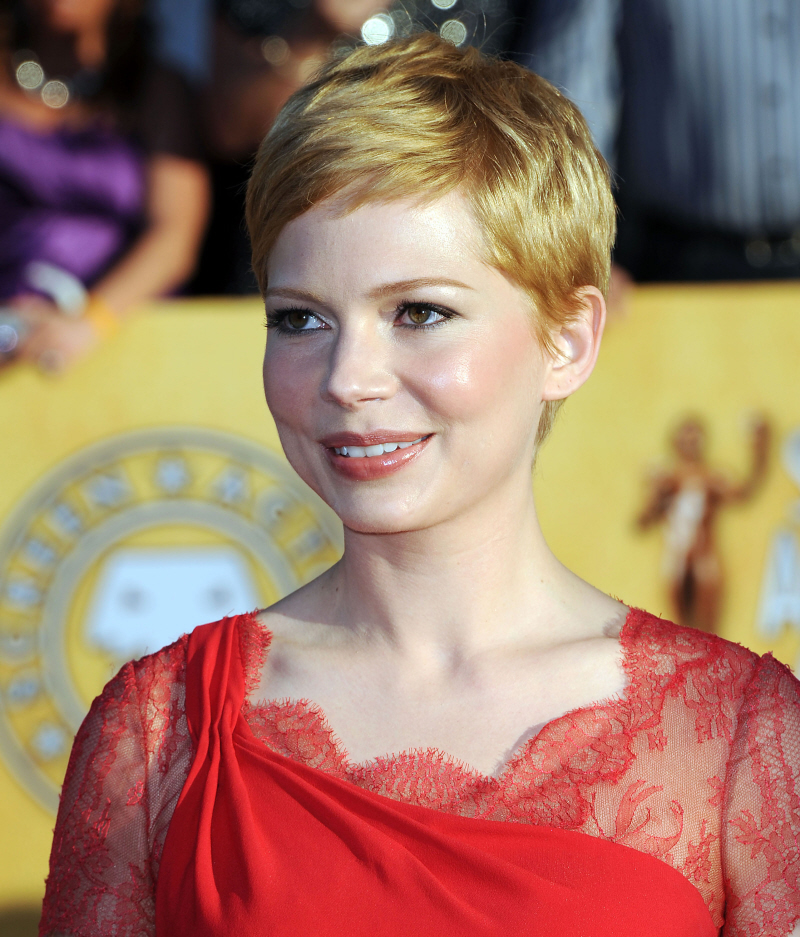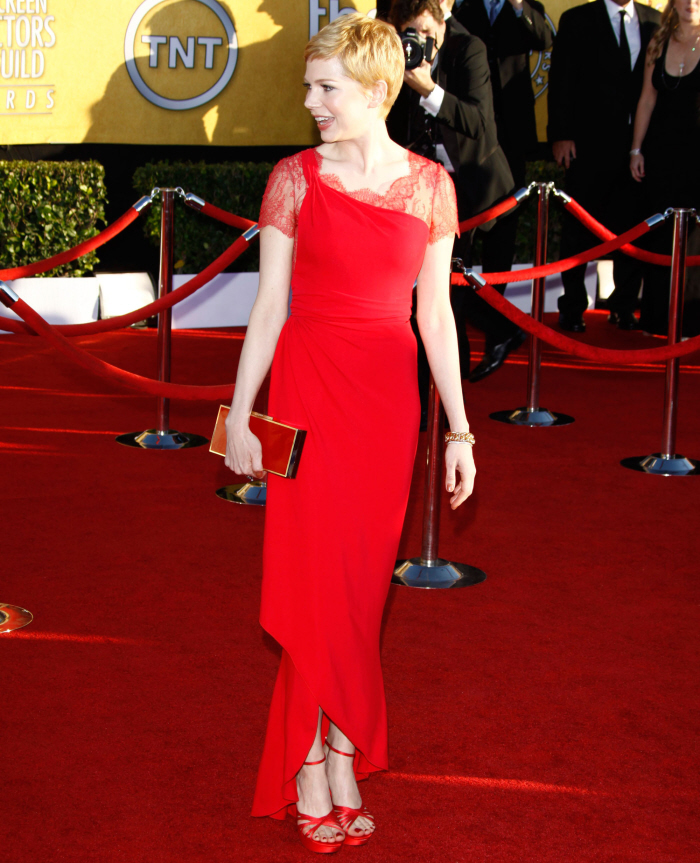 Speaking of affectations and Oscar campaigns, I think Lainey has been right-on with her theory that Michelle is following The Natalie Portman Method of Oscar Campaigning – it's all about motherhood and being an "accessible" (FRAGILE!!) single mother for Michelle. So I'm including some photos of Natalie Portman from the SAGs too. She's too precious (and a mother!!!!!) to walk the red carpet, but she was still at the show to present Best Actor, and she deigned to pose for photos backstage. Natalie wore this Giambattista Valli haute couture gown that reminds me a lot of her Oscar gown from last year – similar shade, similar drapey design with some fluffy detailing at the bust. It's pretty.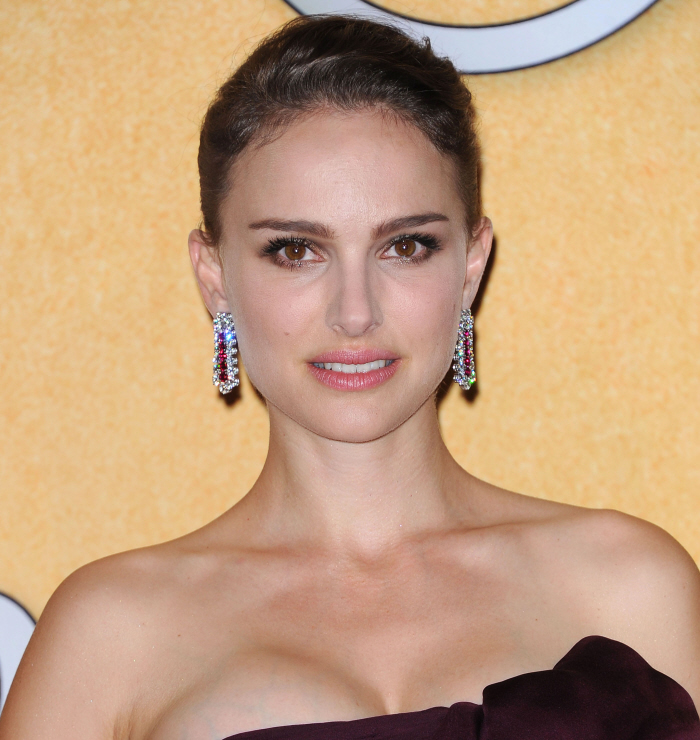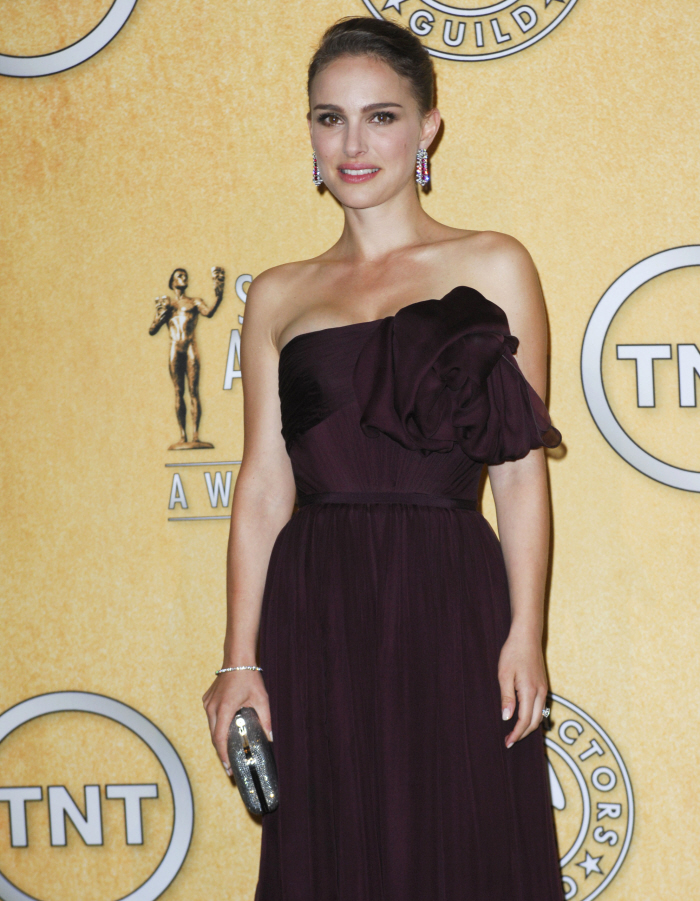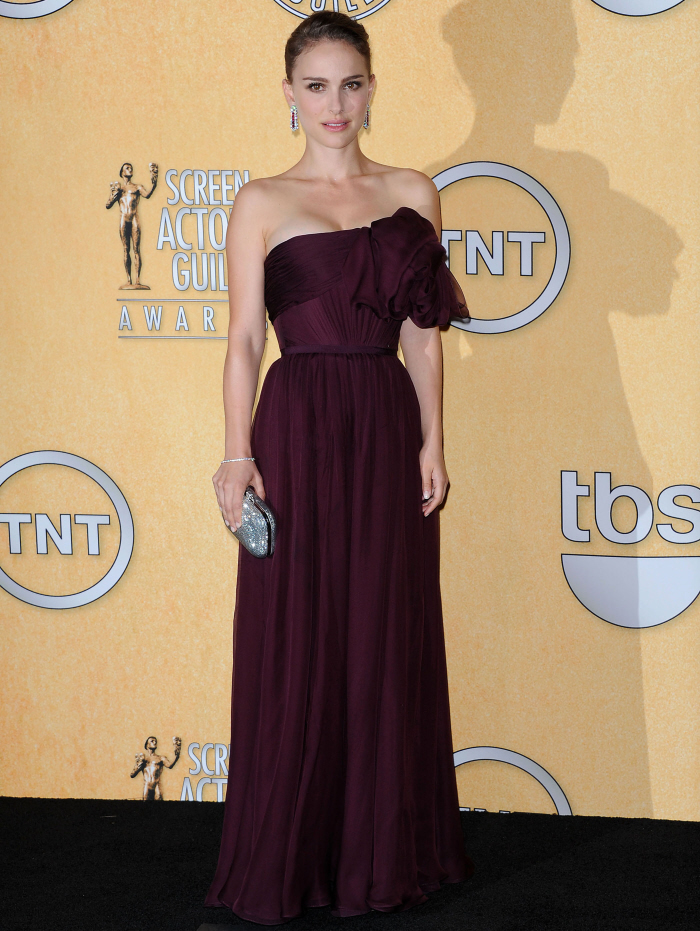 Photos courtesy of WENN, Fame.

Written by Kaiser

Posted in Fashion, Michelle Williams, Natalie Portman

- Zach Galifianakis is awesome [Buzzfeed]
- Prince at the Billboard Music Awards [D-Listed]
- Bieber's Billboard look [Go Fug Yourself]
- Married to Medicine recap [Reality Tea]
- Celebrity first marriages [Pajiba]
- The last Mad Men baffled a lot of people [Lainey]
- Karolina Kurkova's crazy hot dress [Moe Jackson]
- Jennifer Garner on set [Popsugar]
- Kitten vs. Lizard [CDAN]
- Doetzen Kroes' great butt [Celebslam]
- Shameless star Jeremy Allen White [OMG Blog]
- RIP Ray Manzarek [Bossip]
50 Responses to "Michelle Williams in asymmetrical Valentino at the SAGs: budget or cute?"