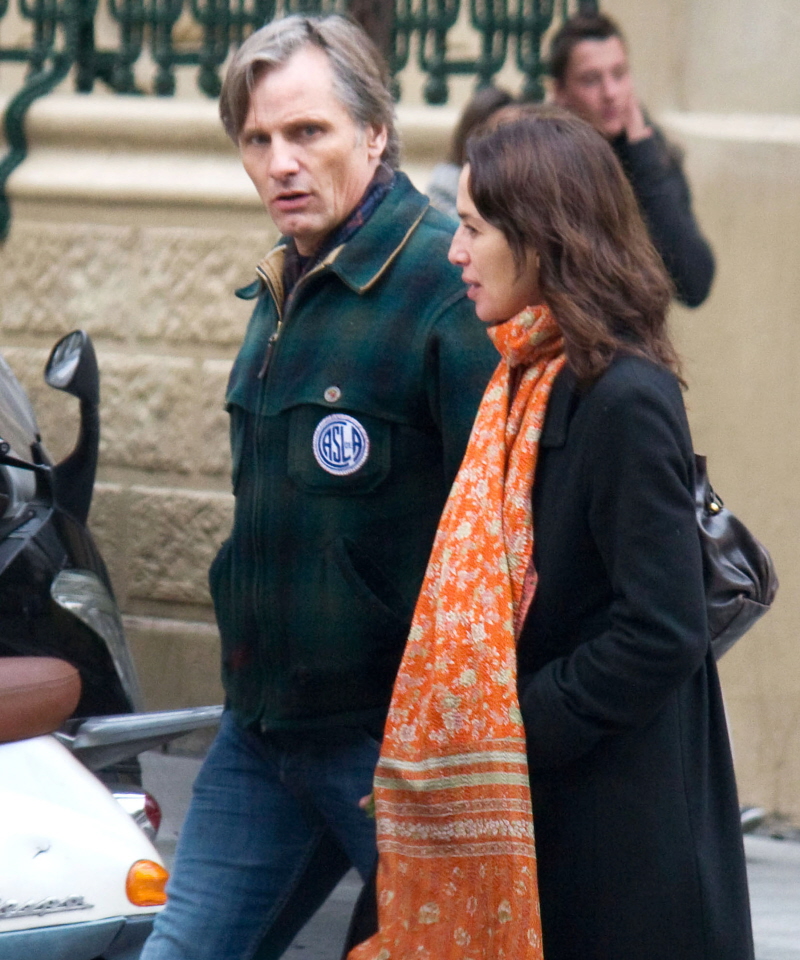 Here are some new photos of Viggo Mortensen and his girlfriend Ariadna Gil in Madrid, Spain yesterday. I'd actually been wondering if Viggo was still with Ariadna – I hadn't seen them together in a while, and during Viggo's promotion of A Dangerous Method, he didn't get any questions about his love life, and Ariadna was nowhere around.
According to random gossip, Viggo is a homewrecker – Ariadna was married (with a kid too) when she met Viggo, and they had some kind of affair. Ariadna allegedly left her husband for Viggo and never looked back, although… there have been rumors about Viggo and other women too, right? My take on this situation is that Ariadna is his "official" girlfriend but in his mind, they aren't exclusive. Ariadna has been his "official" for years now – I guess Viggo isn't the kind of dude who wants to get married again – he only did it once, when he was very young. He's too much of a poet, I suppose, to get married again.
Anyway, this is just your daily reminder. Viggo Mortensen has a girlfriend. But if you're married and you have a kid, he's probably still up for it, you know? Silver lining. You too could be in Spain, boning Viggo right now.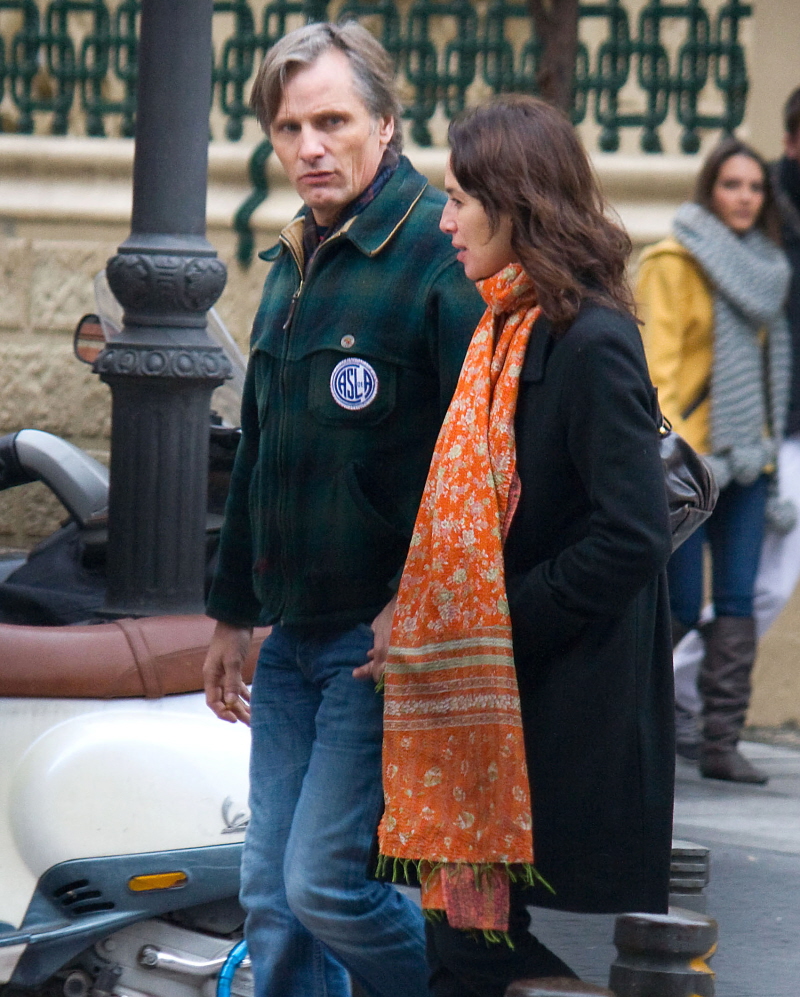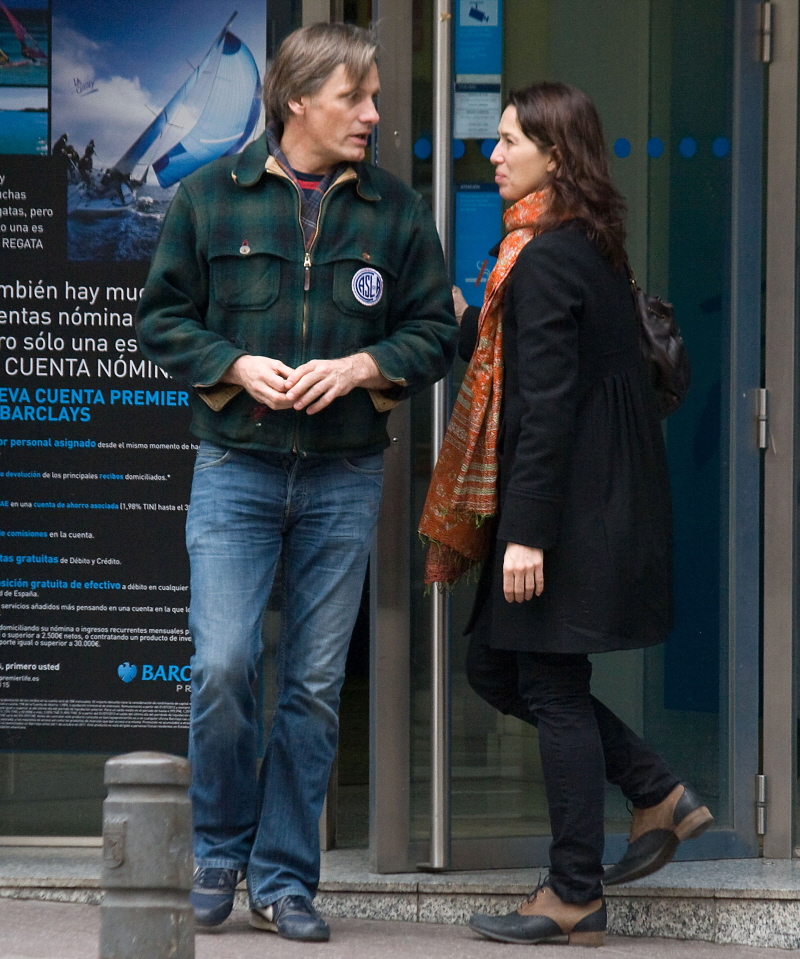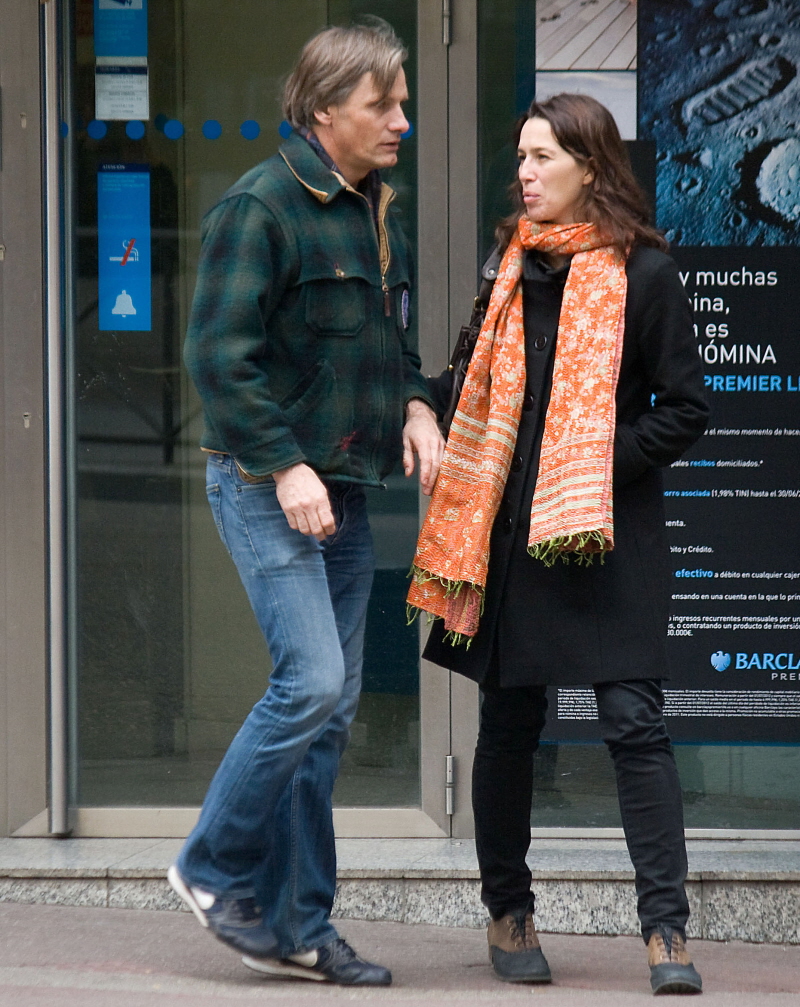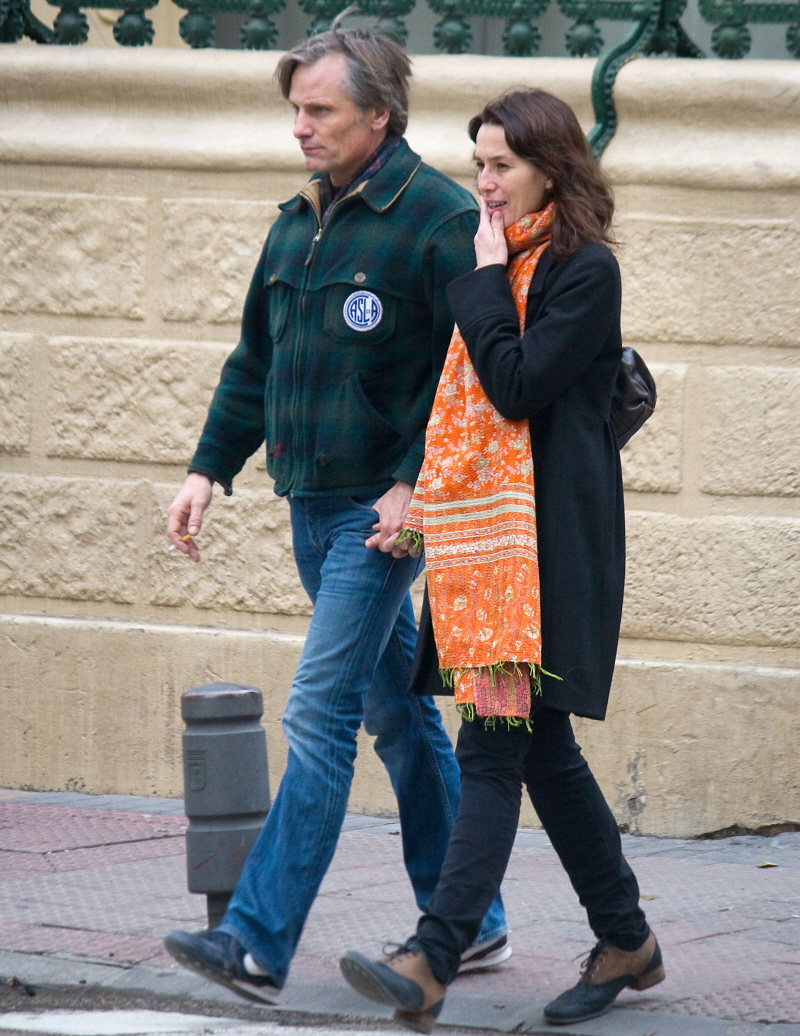 Photos courtesy of Fame.